Introducing the Zenith Christophe Colomb Hurricane Revolución, Starring Simón Bolívar, Che Guevara and Emiliano Zapata (with specs and pricing)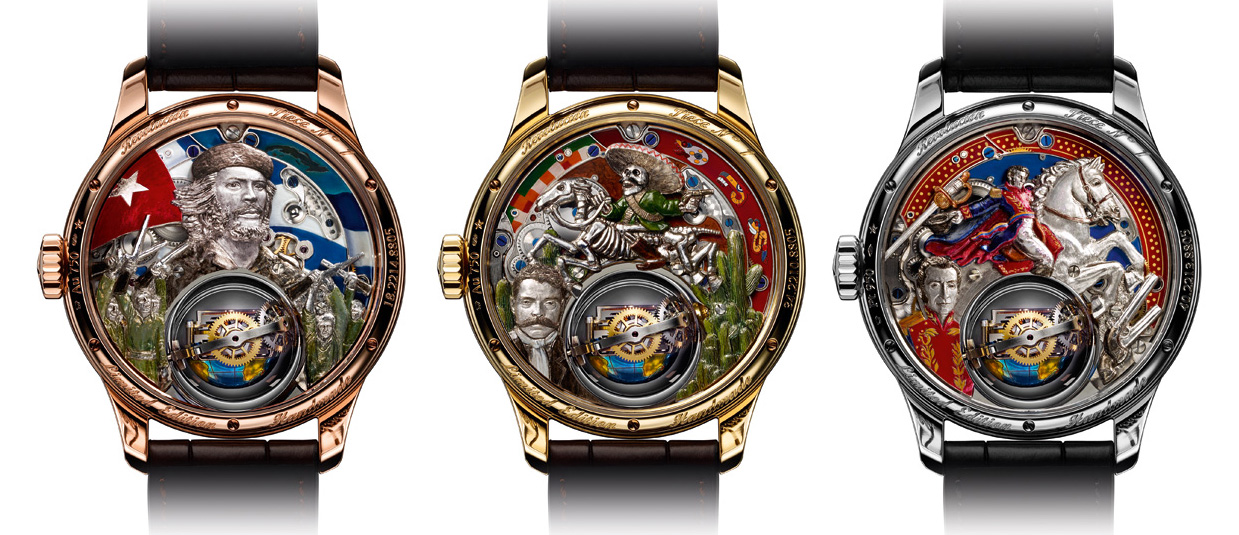 Latin America's most famous revolutionaries – Simón Bolívar, Che Guevara and Emiliano Zapata – form the motif of the Zenith Christophe Colomb Hurricane Revolución, equipped with a gyroscopic escapement as well as a chain and fusée mechanism.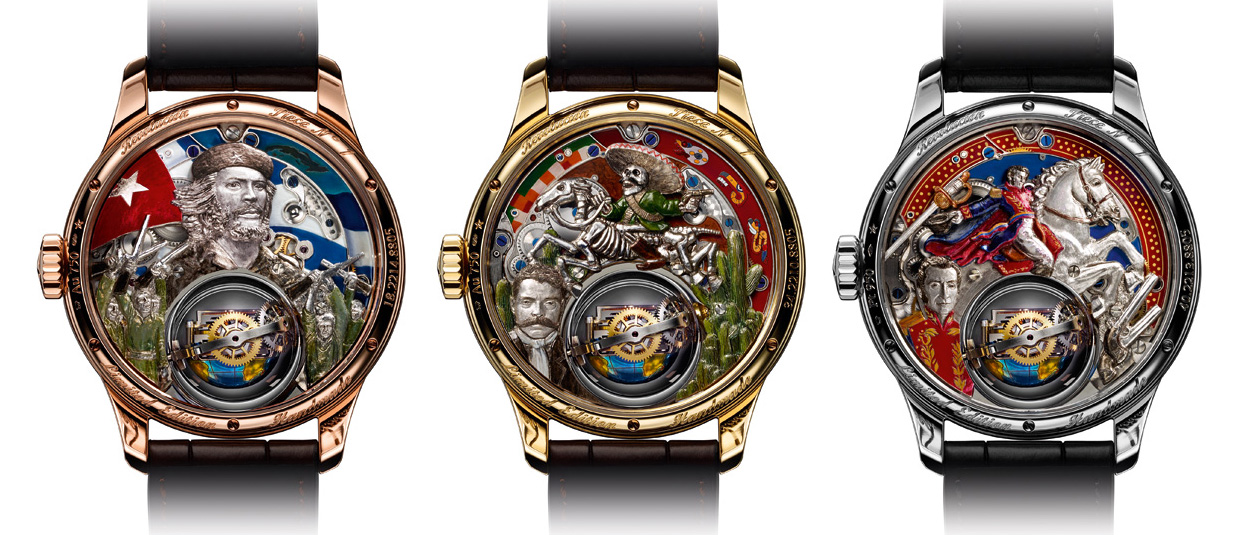 There is a great deal of irony in the latest versions of the Christophe Colomb Hurricane, the most complicated timepiece from Zenith, whose CEO will soon decamp for Rolex. This trio of timepieces, which retail for just over US$400,000 each, commemorate three legendary liberators of Latin American, an important market for Zenith, with Ernesto "Che" Guevara, Emiliano Zapata and Simón Bolívar immortalised in colourful relief. Each of these men, who fought for the poor and downtrodden, are depicted in lavish lacquered and hand-engraved relief on the backs of the watches in stylised and caricatured fashion. Zapata is depicted along with a moustachioed skeleton riding a skeleton horse amidst several cacti.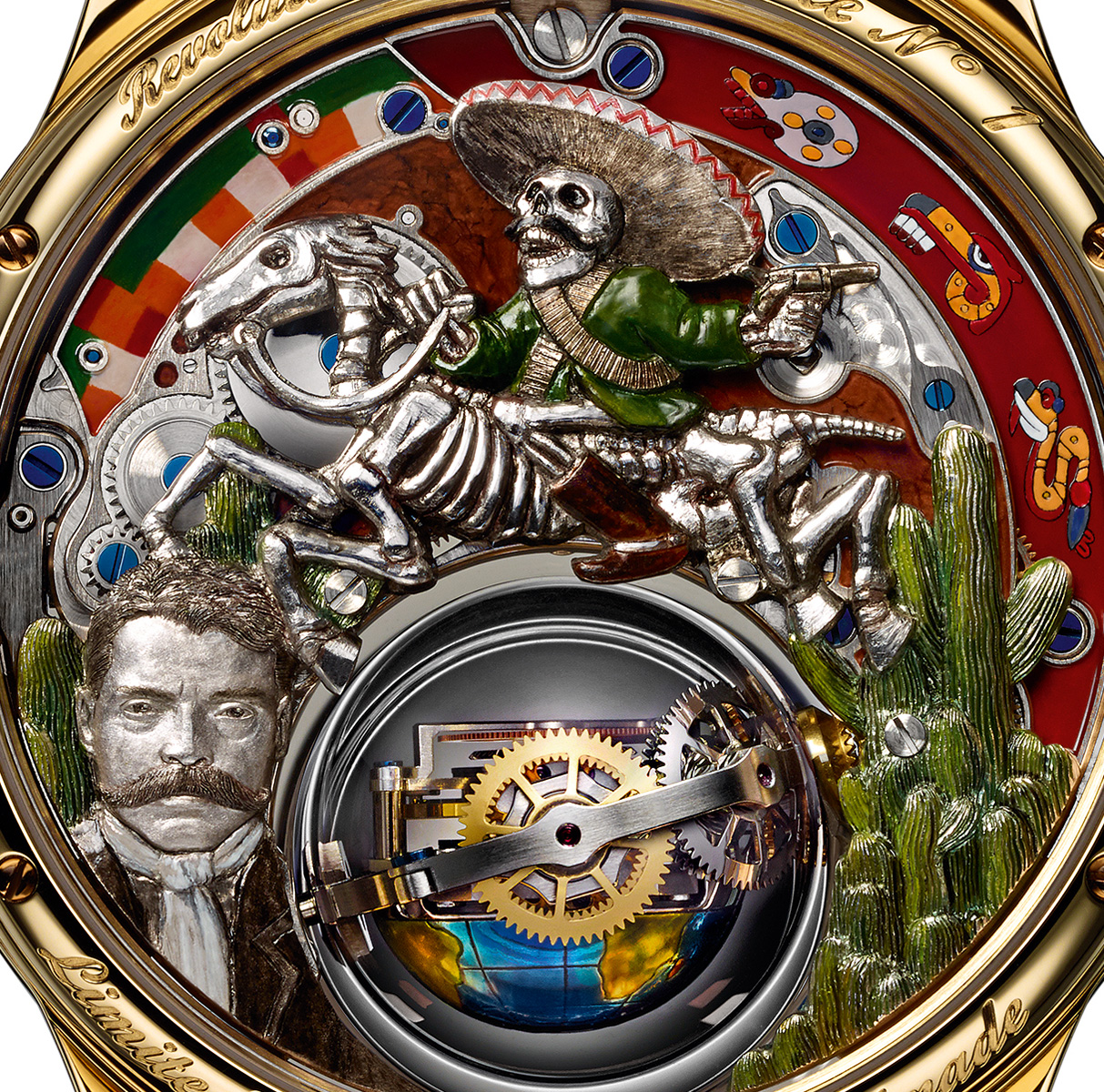 Che is pictured against a billowing Cuban flag wearing his trademark beret along with his soldiers waving their rifles.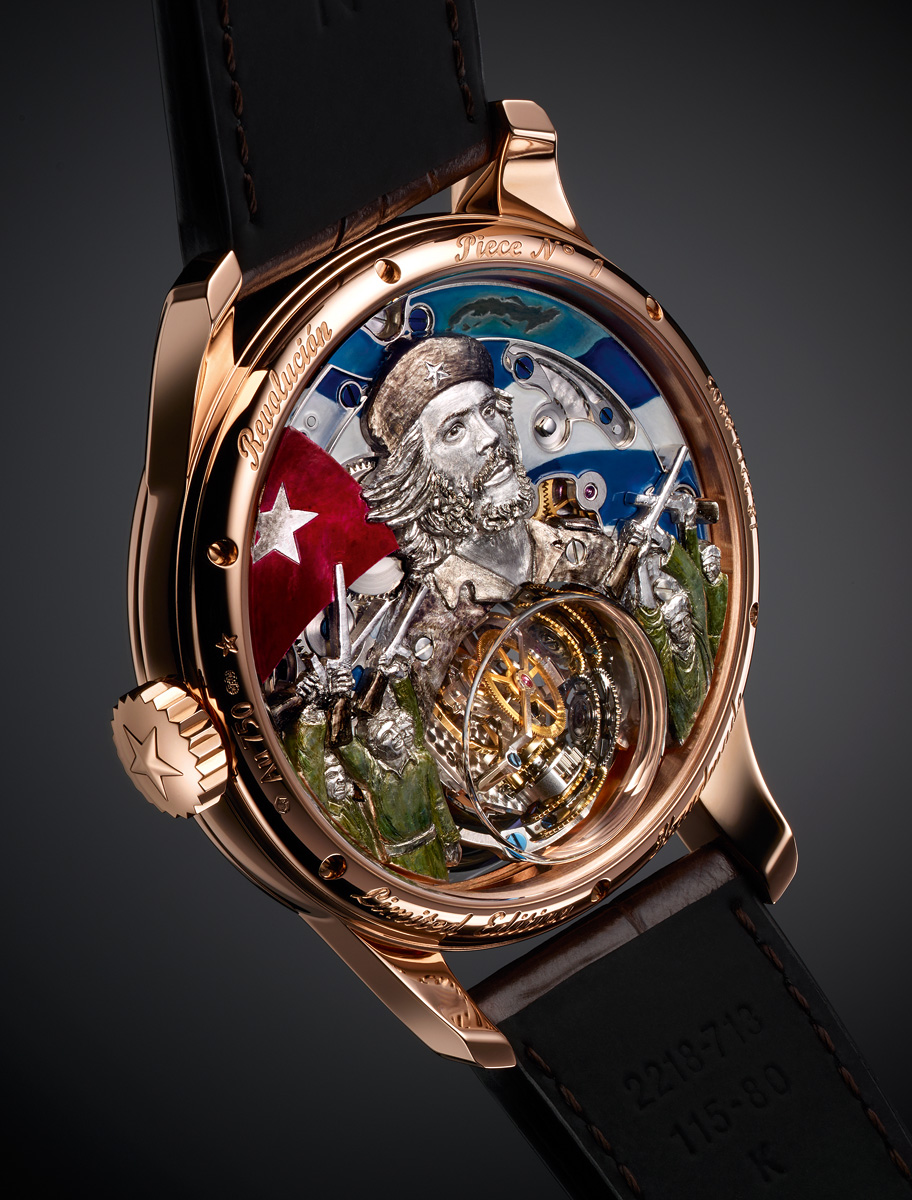 And Simon Bolivar is on a prancing white stallion with a look of surprise on its face, along with an oversized sabre and several pistols.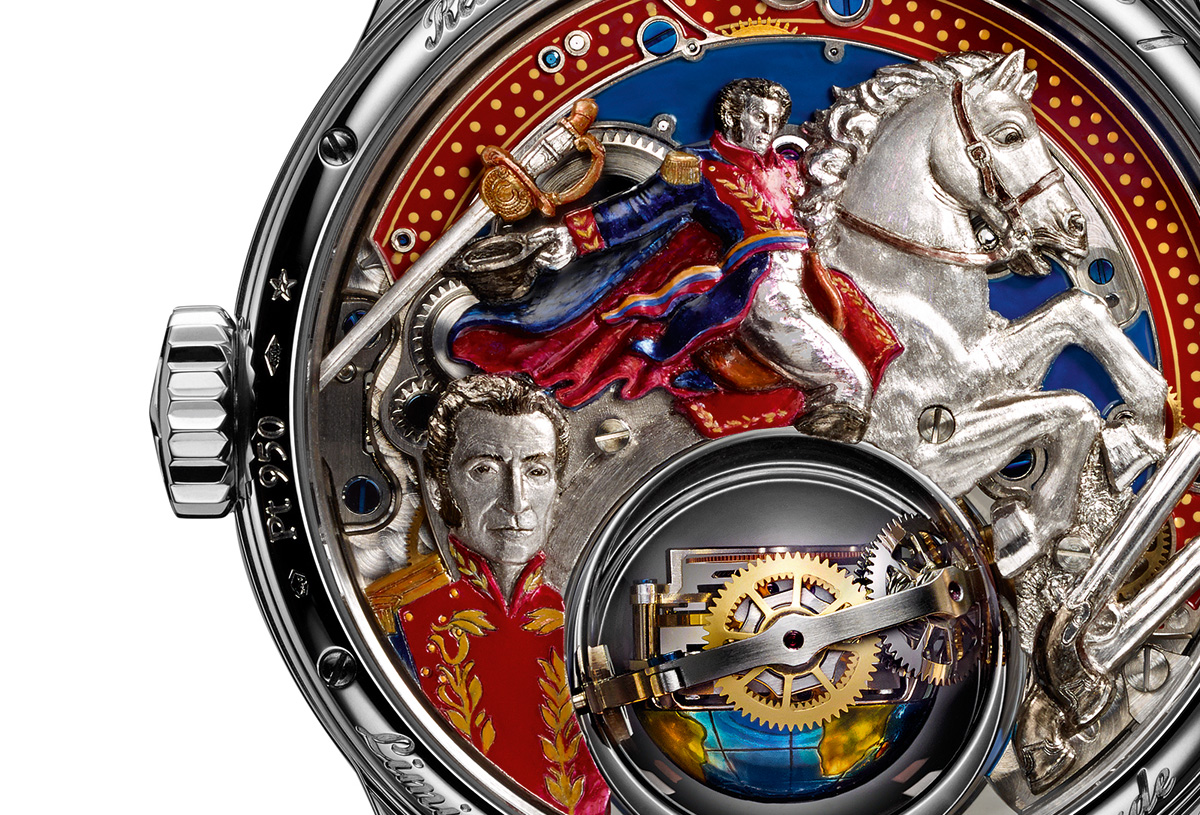 Mechanically, these are identical to the standard model Christophe Colomb Hurricane, which features a gimballed escapement along with a chain and fusée constant force mechanism. Always in a flat position due to the gimbals, the escapement is consequently free of gravitational errors.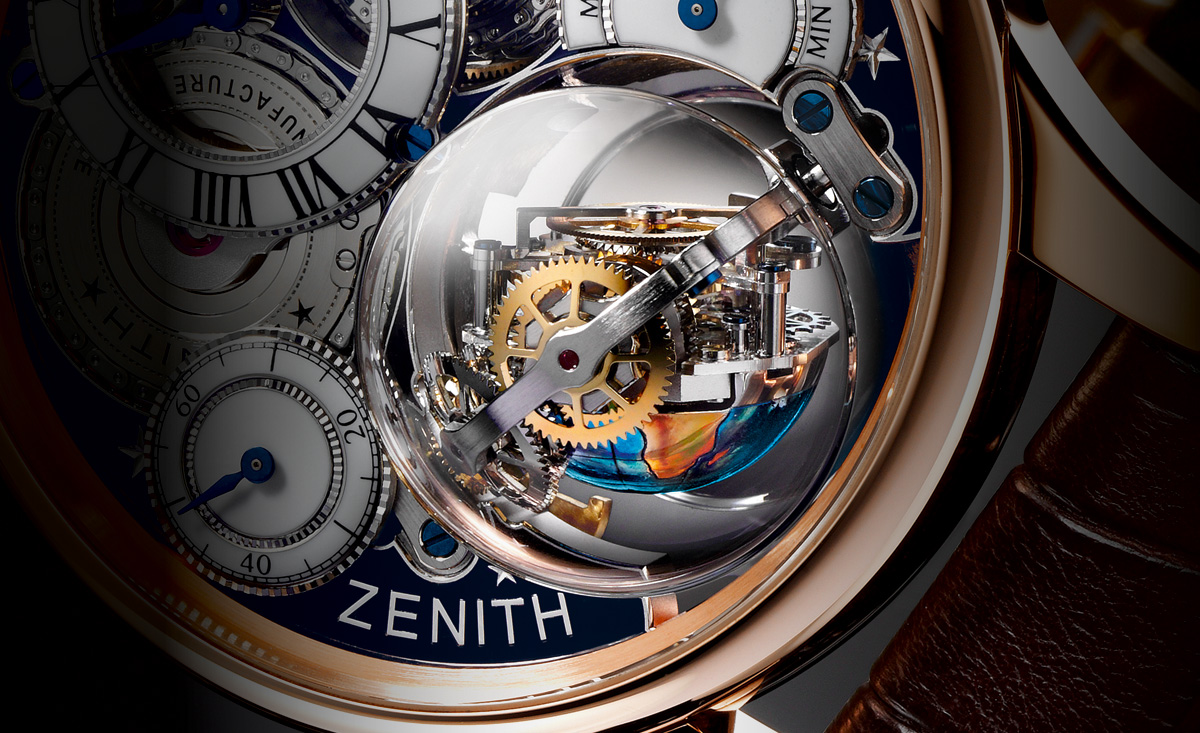 The sub-dials on the front are champlevé enamel set against a base plate coated in midnight blue lacquer.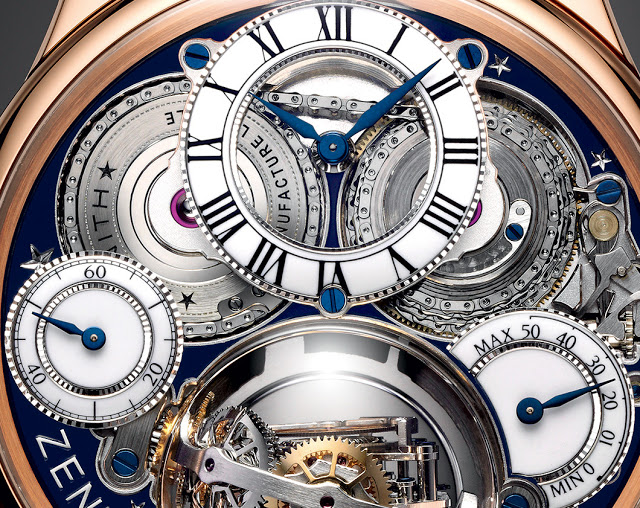 The watches are each sold with a silk-screened presentation box which can be converted into a humidor for 200 cigars.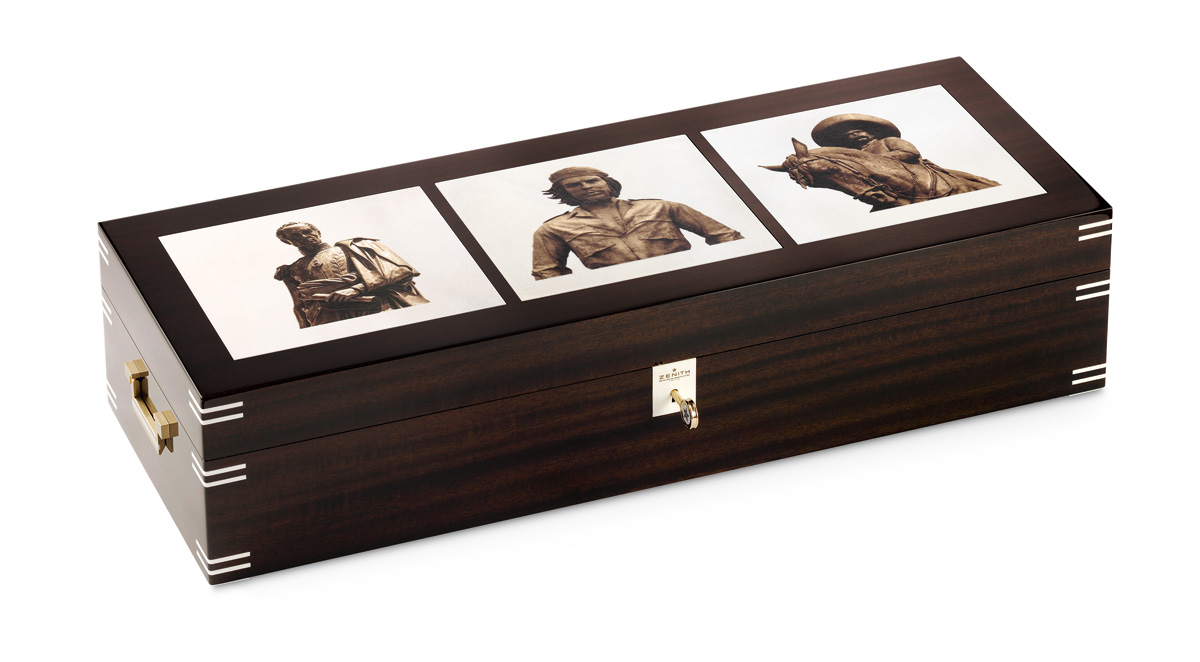 The cases are all 45 mm in diameter, and made of platinum for the Simon Bolivar model, and pink and yellow gold for Che Guevara and Emiliano Zapata respectively. The retail price for each is US$419,000.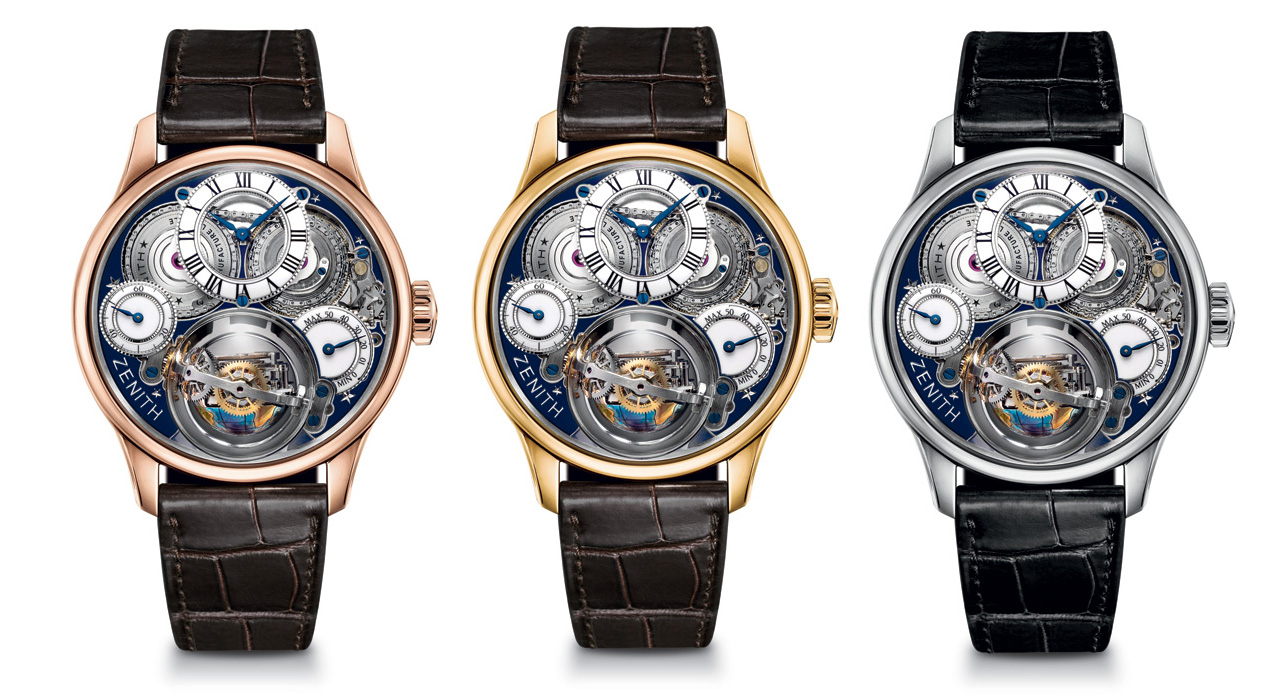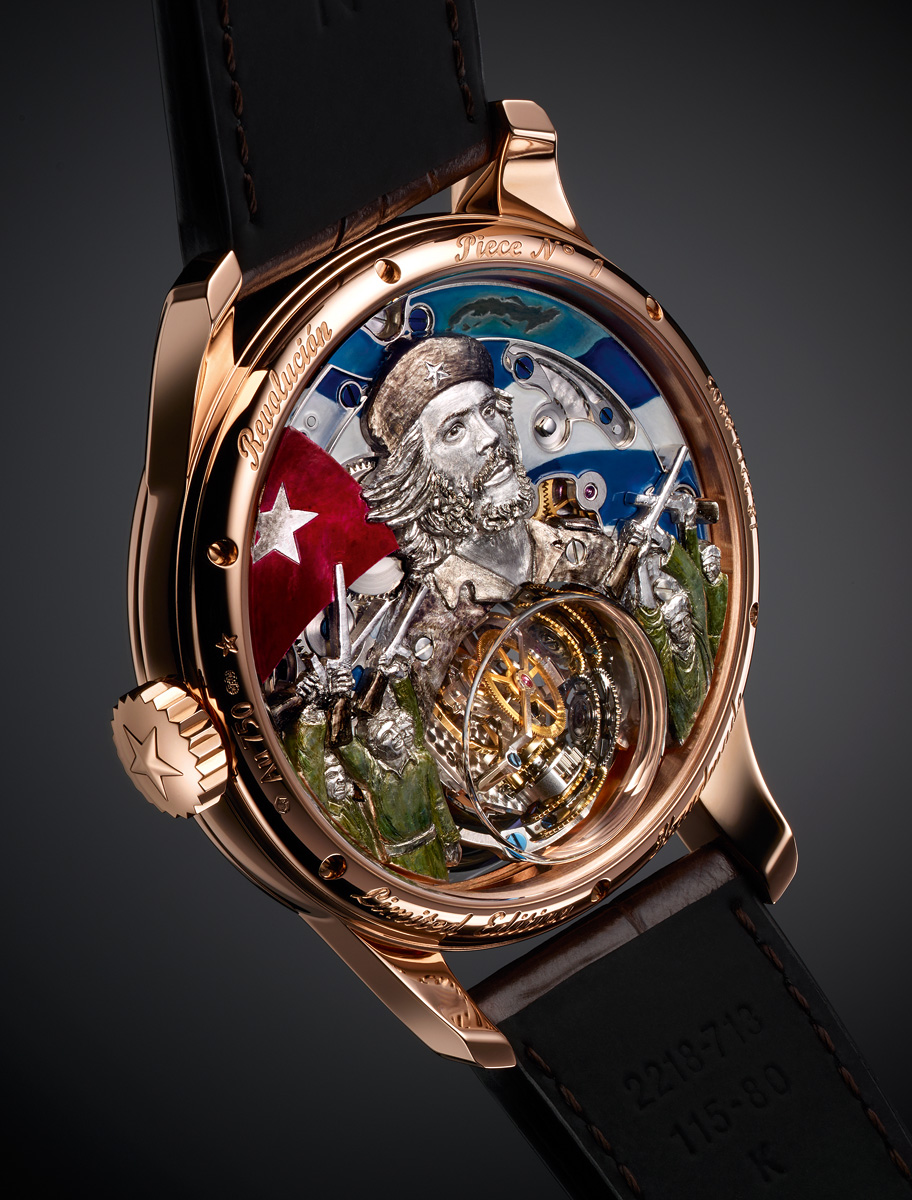 Back to top.
---
You may also enjoy these.