Introducing the Wilhelm Rieber Jubilee Flying Tourbillon with Spring Detent Escapement Pocket Watch
German independent watchmaker Wilhelm Rieber marked the 220th anniversary of his family's watchmaking heritage by creating a Jubilee Flying Tourbillon pocket watch, equipped with a spring detent escapement.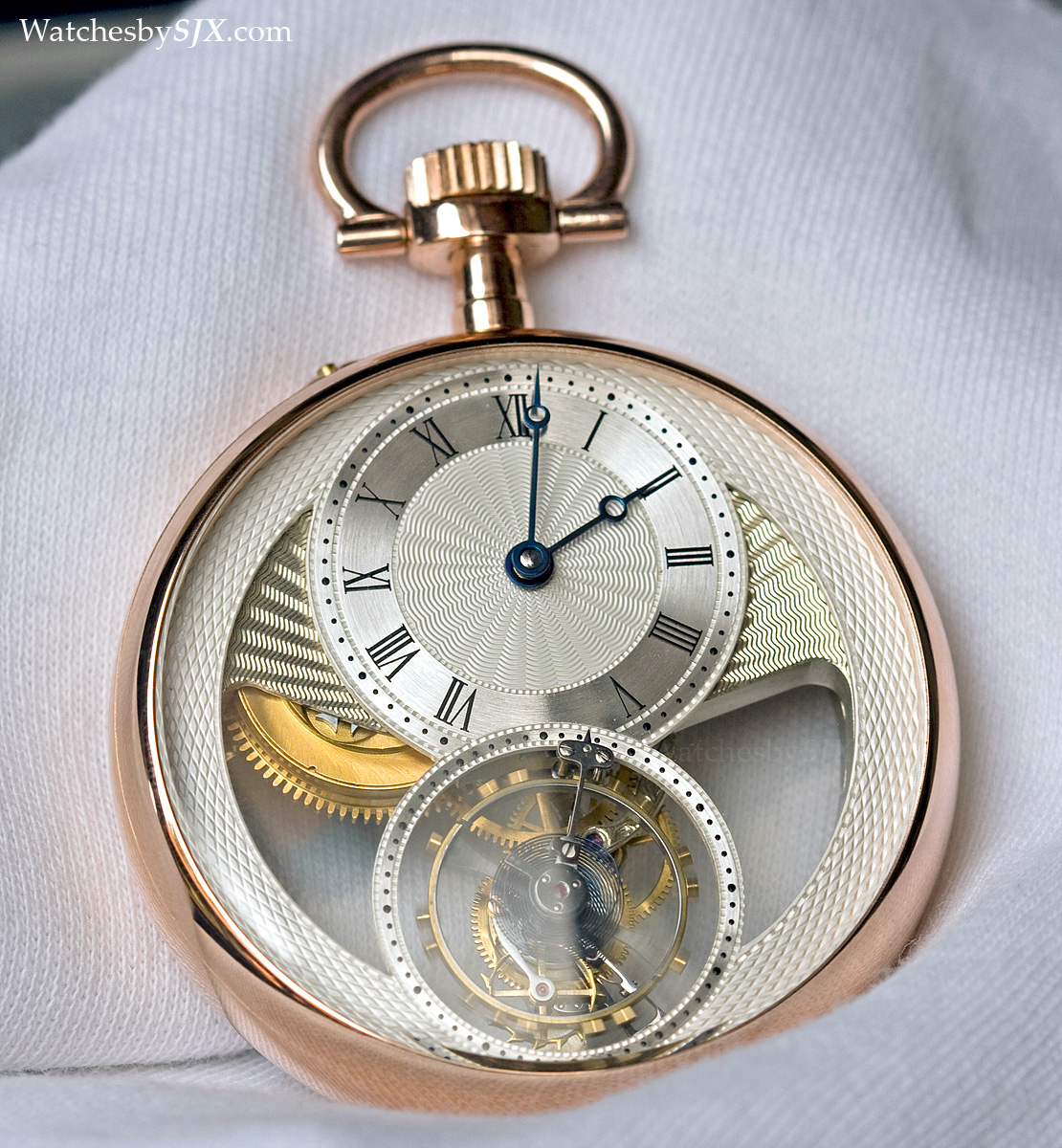 Wilhelm Rieber's family have been clock- and then watchmakers since 1793. All four generations of Riebers before him, however, only repaired timepieces. Wilhelm is the first to make his own watches. To mark his family's 220th anniversary in watchmaking, Rieber has created a special pocket watch, the Jubilee Flying Tourbillon with a spring detent escapement.
Rieber's workshop, which is inside his home, is the town of Tiefenbronn, not far from Pforzheim, the historical centre of German clockmaking.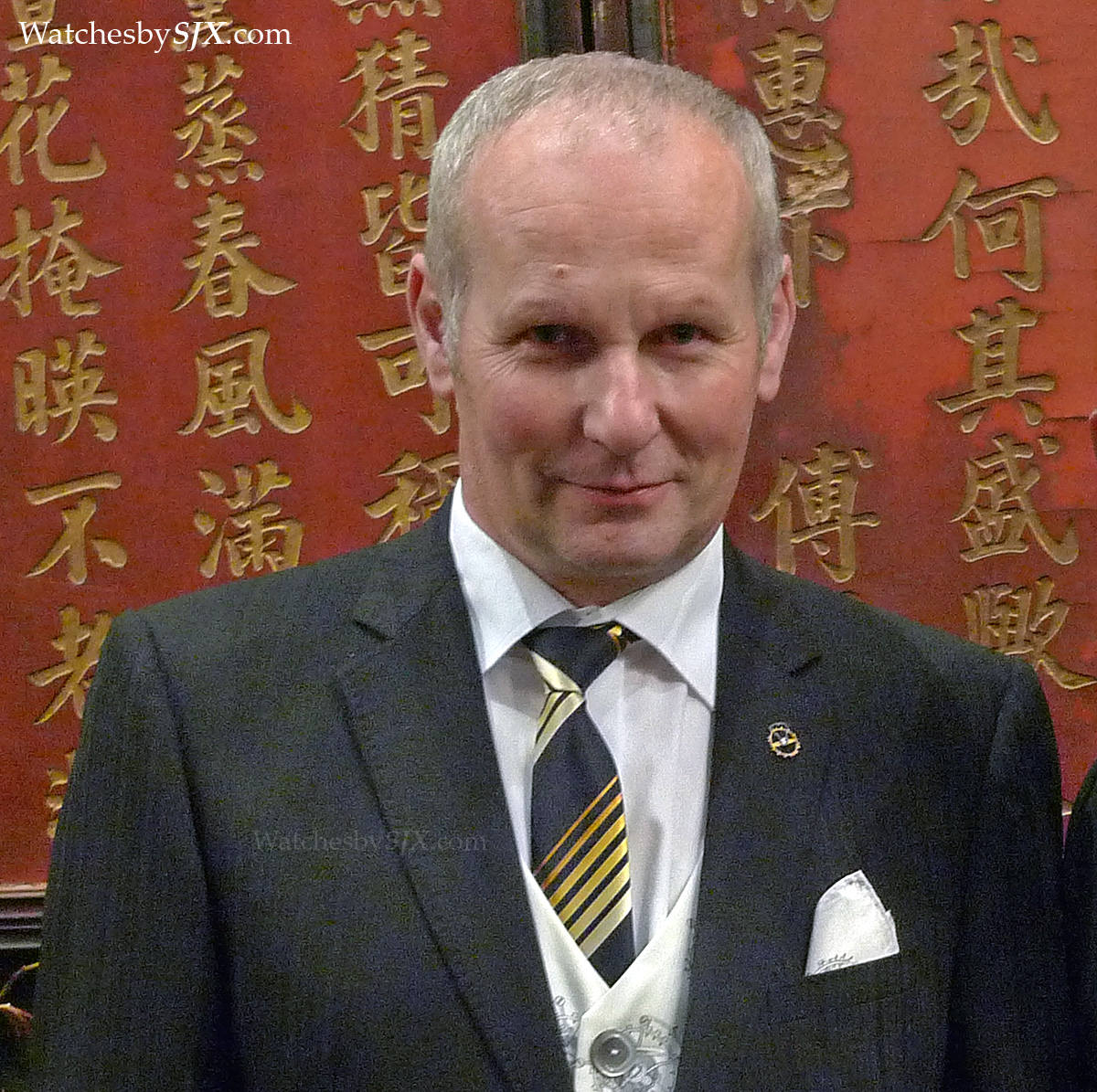 Wilhelm Rieber
Rieber makes only flying tourbillons, both in wrist- and pocket watch form, because the flying tourbillon was invented by German watchmaker Alfred Helwig, whom Rieber greatly admires. Only two timepieces a year leave Rieber's workshops, with about two dozen watches completed to date.  Rieber has made only two earlier pocket watches equipped with spring detent escapements, with the pink gold Jubilee Flying Tourbillon being the third.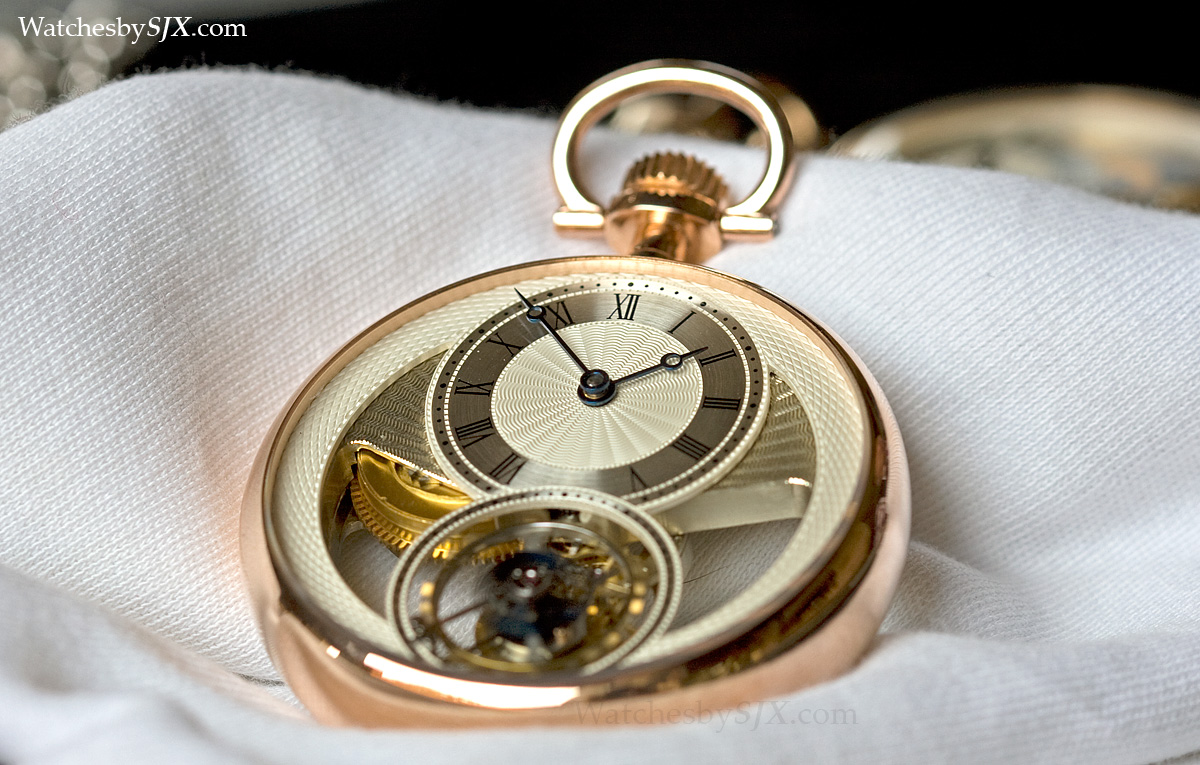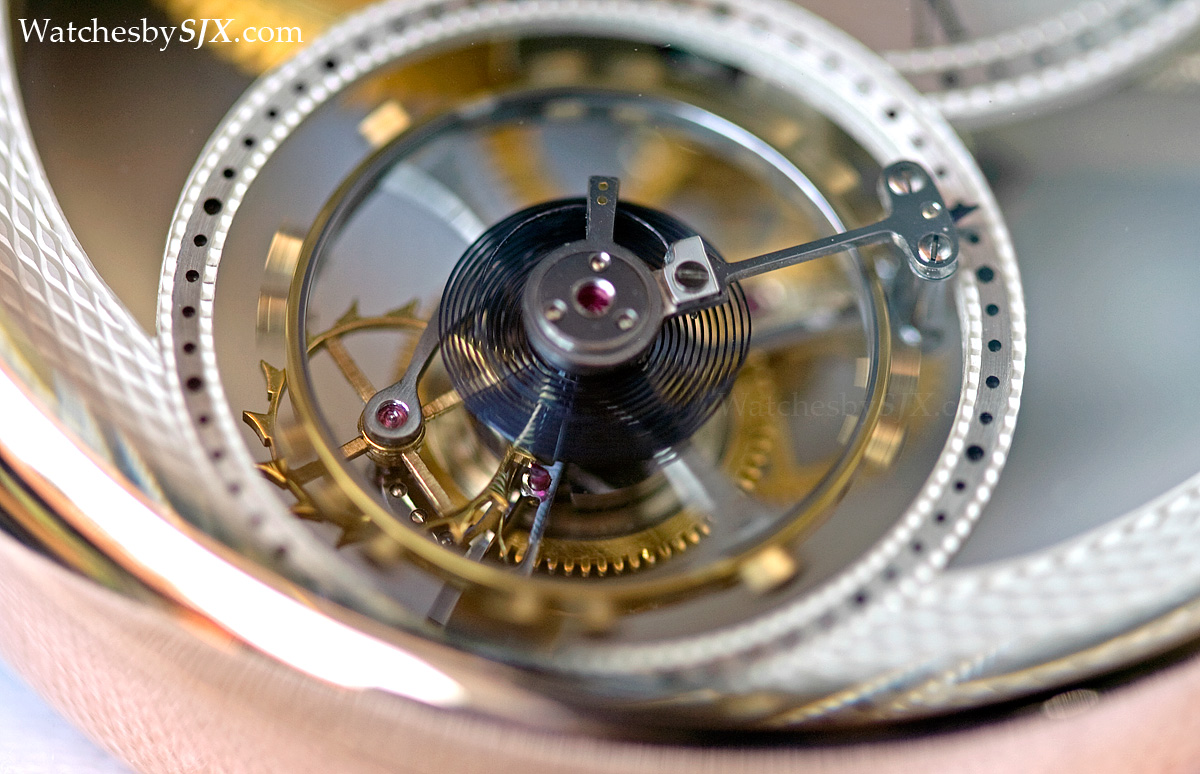 Spring detent escapements were invented in the eighteenth century and predominantly used in marine chronometers because they provided remarkable standards timekeeping for that era. But they are difficult to make and fragile, which is why they are rare in pocket watches and nearly unheard of in wristwatches. Though lubrication free, the spring detent escapement is a fussy mechanism which is not self starting, meaning it has to be shaken to start it up.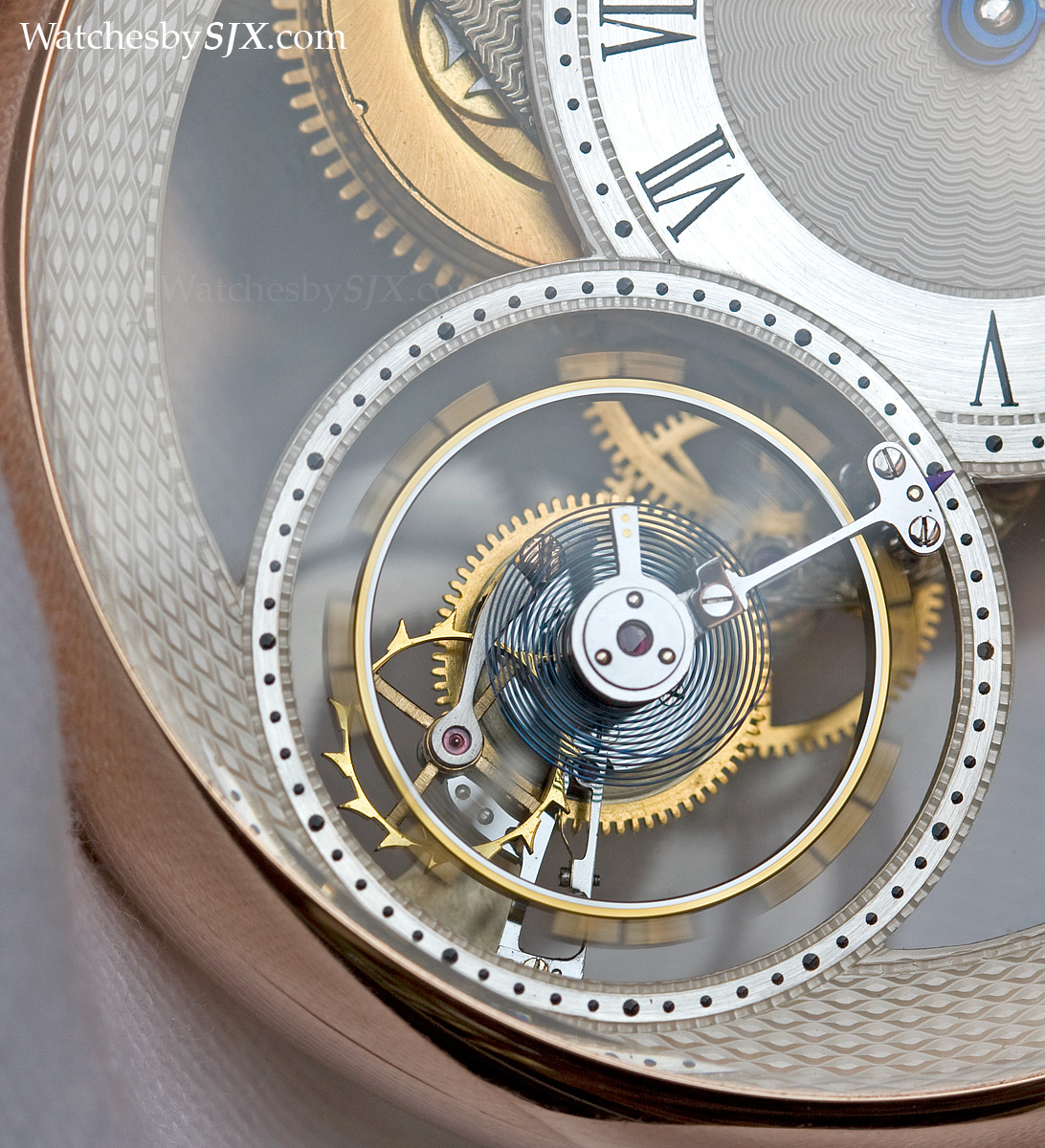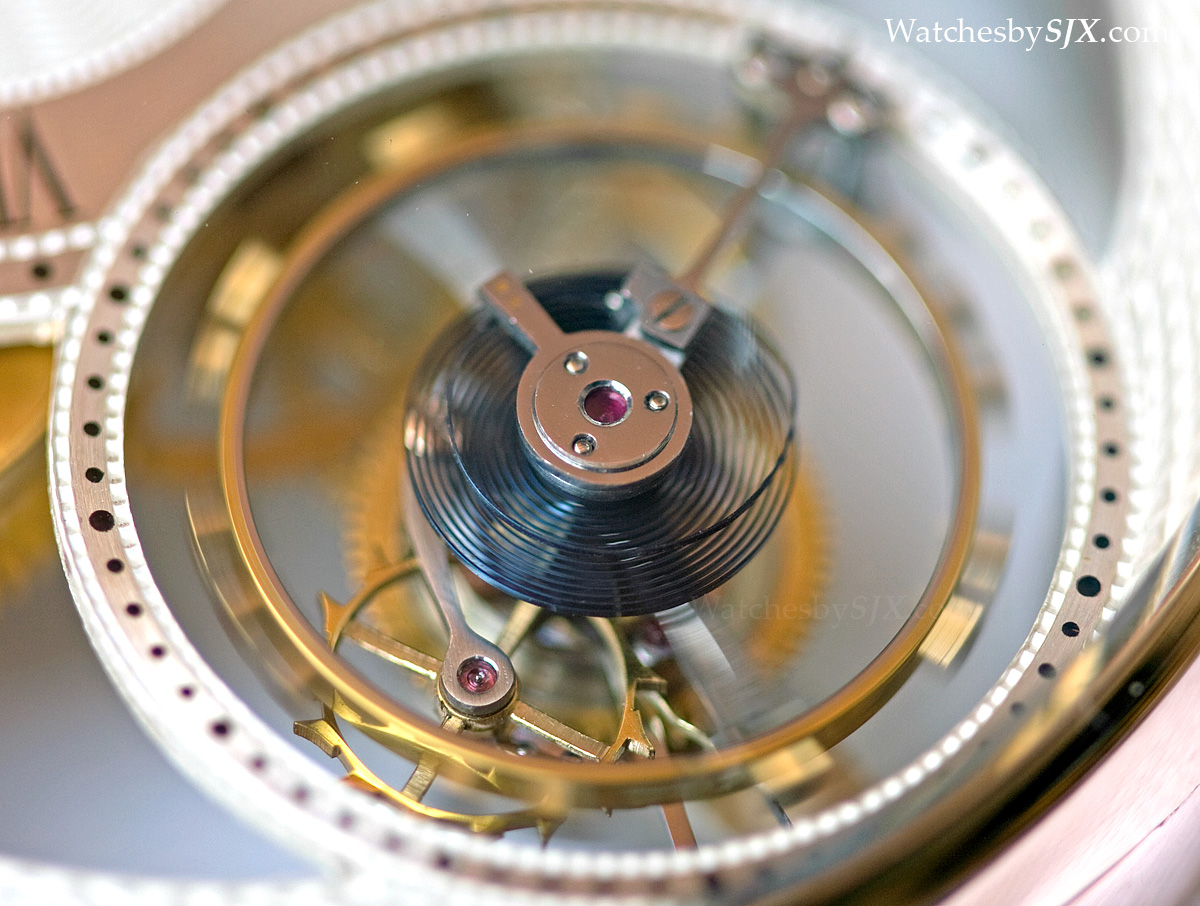 The Jubilee Flying Tourbillon has a manual wind movement with strikingly large, split bi-metallic balance wheel. The balance wheel, as well as several other components like certain wheels of the gear train, are taken from old pocket watches. Everything else, including the spring detent, Rieber makes himself.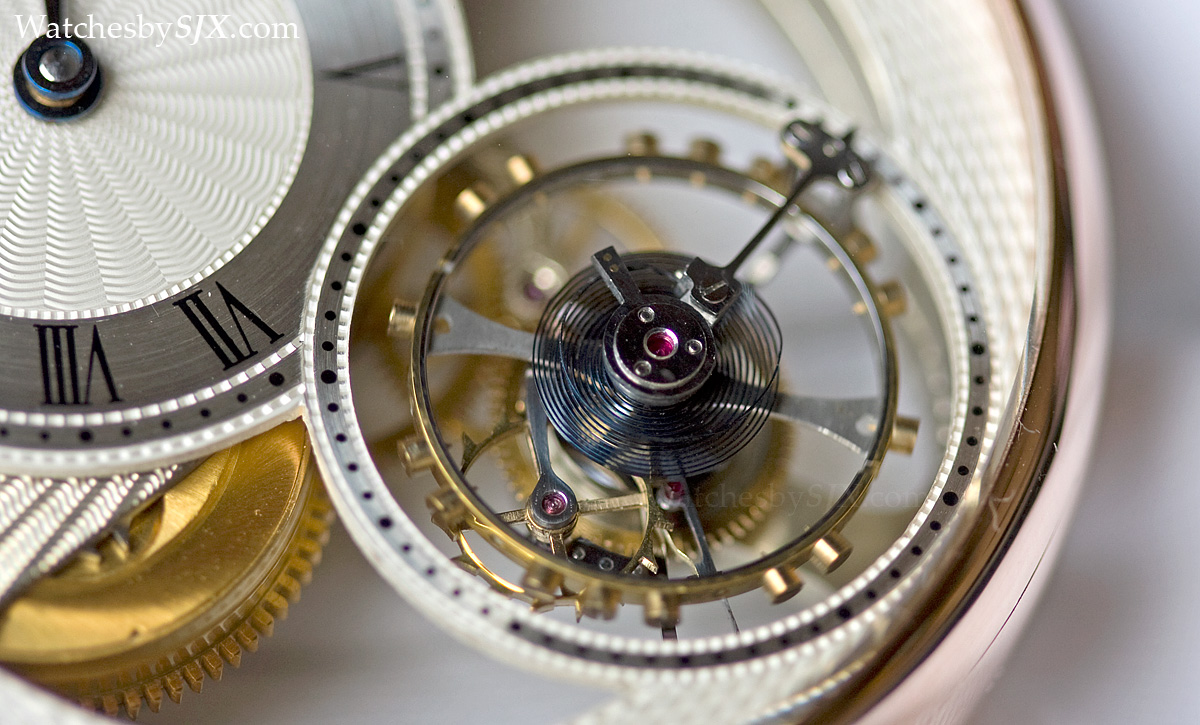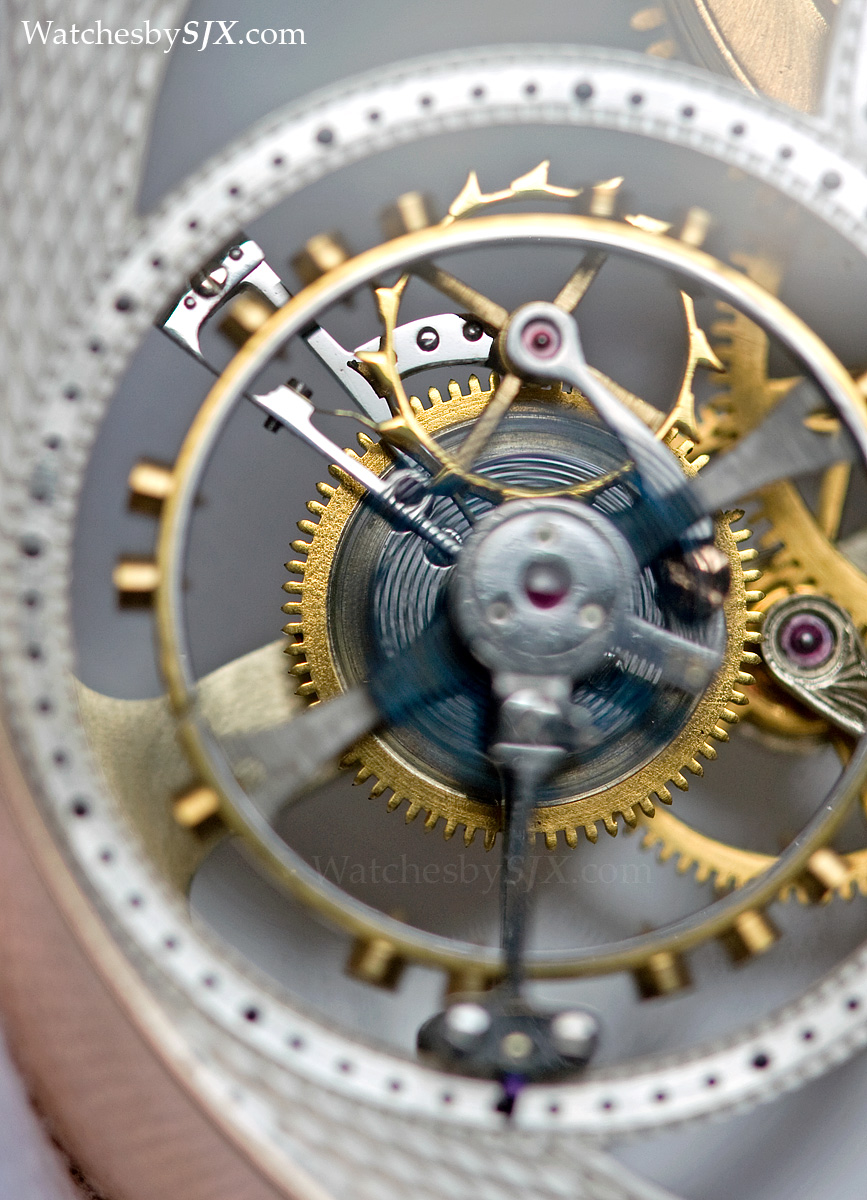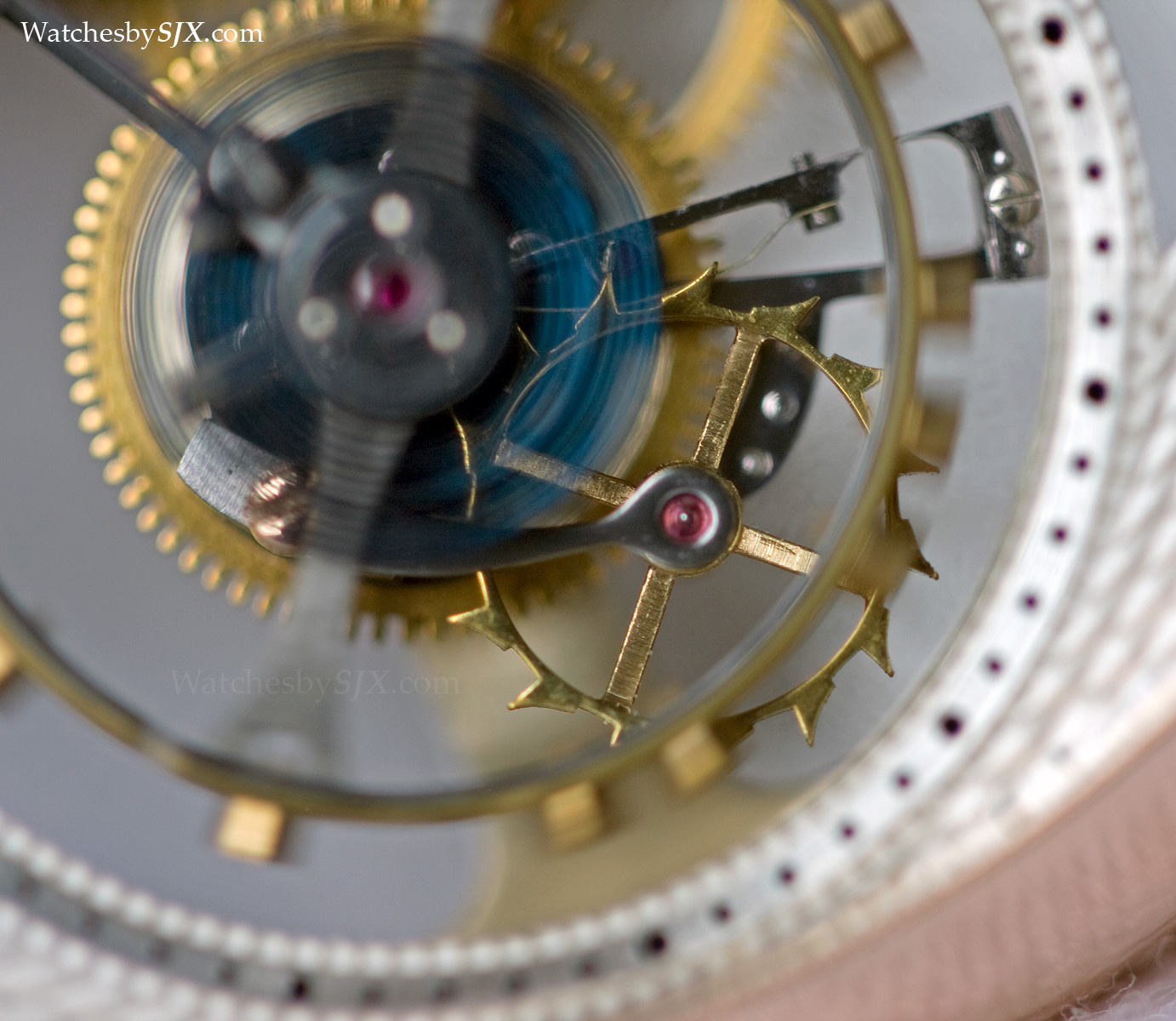 All the components Rieber produces is manufactured in the traditional – very traditional – manner. He does not have CNC milling machines or anything modern. Instead he relies on lathes, files and saws. Bridges are cut from sheets of brass, and hands from sheets of steel. The result is a timepiece that looks like it was made in the nineteenth century, with all the accompanying charm and also a lack of modern refinement. Collectors who are accustomed to modern movement finishing will have difficulty appreciating Rieber's work.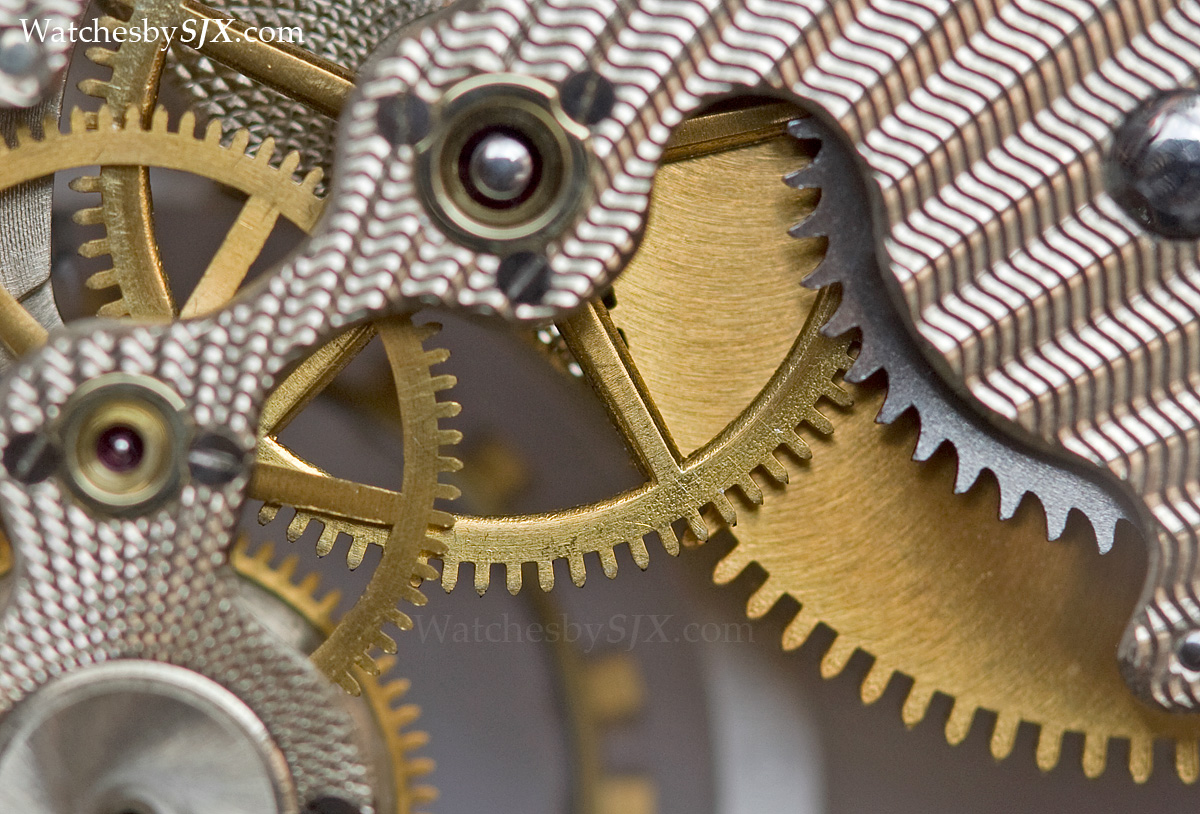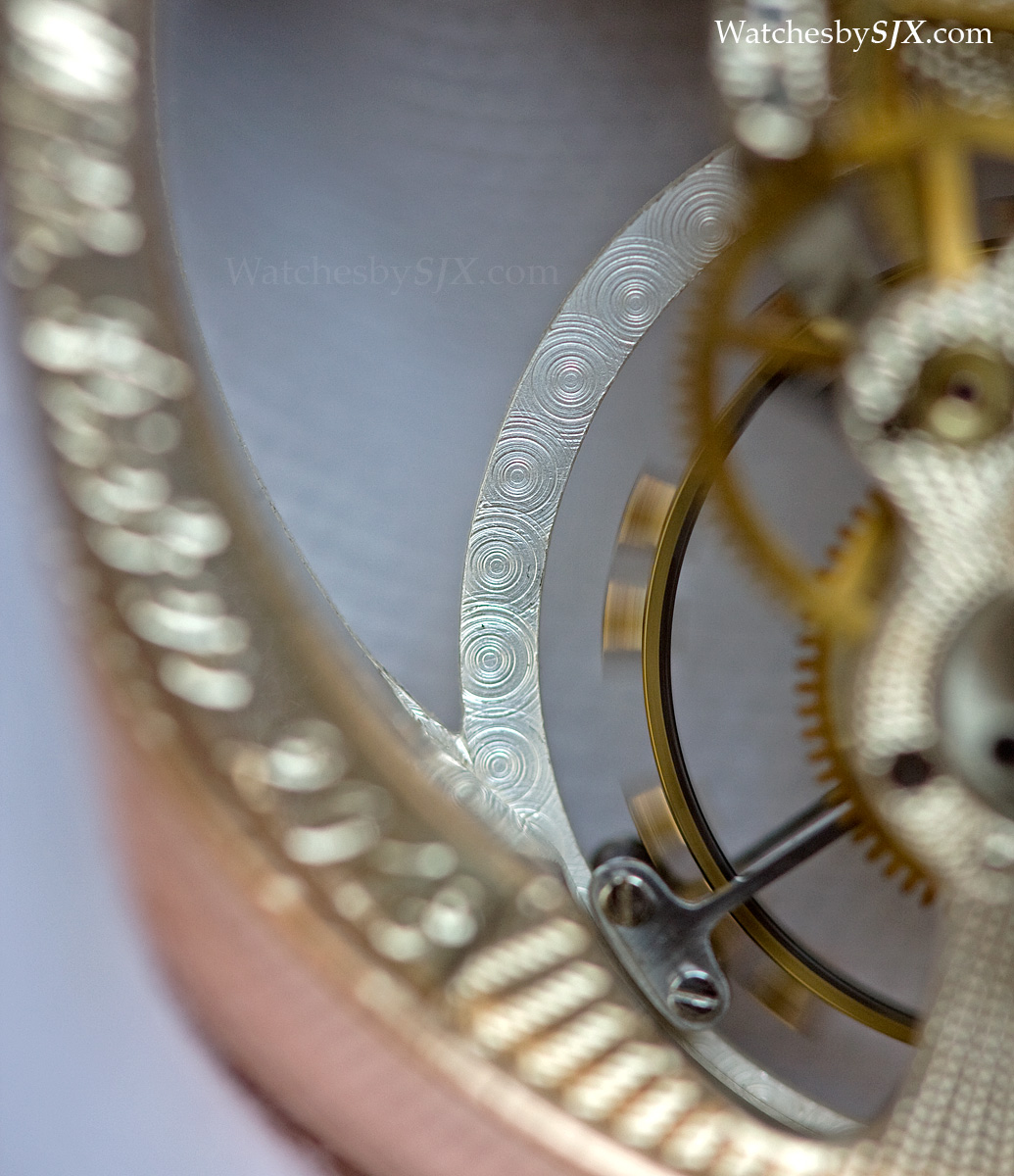 Since 2012 Rieber has relied on specialist engraver Jochen Benzinger for guilloche decoration of the dials and base plates, which makes his watches a little bit more fanciful. Rieber still makes the components himself – the dials are silver and the plates German silver – and then sends them to Benzinger, who is just a short drive away.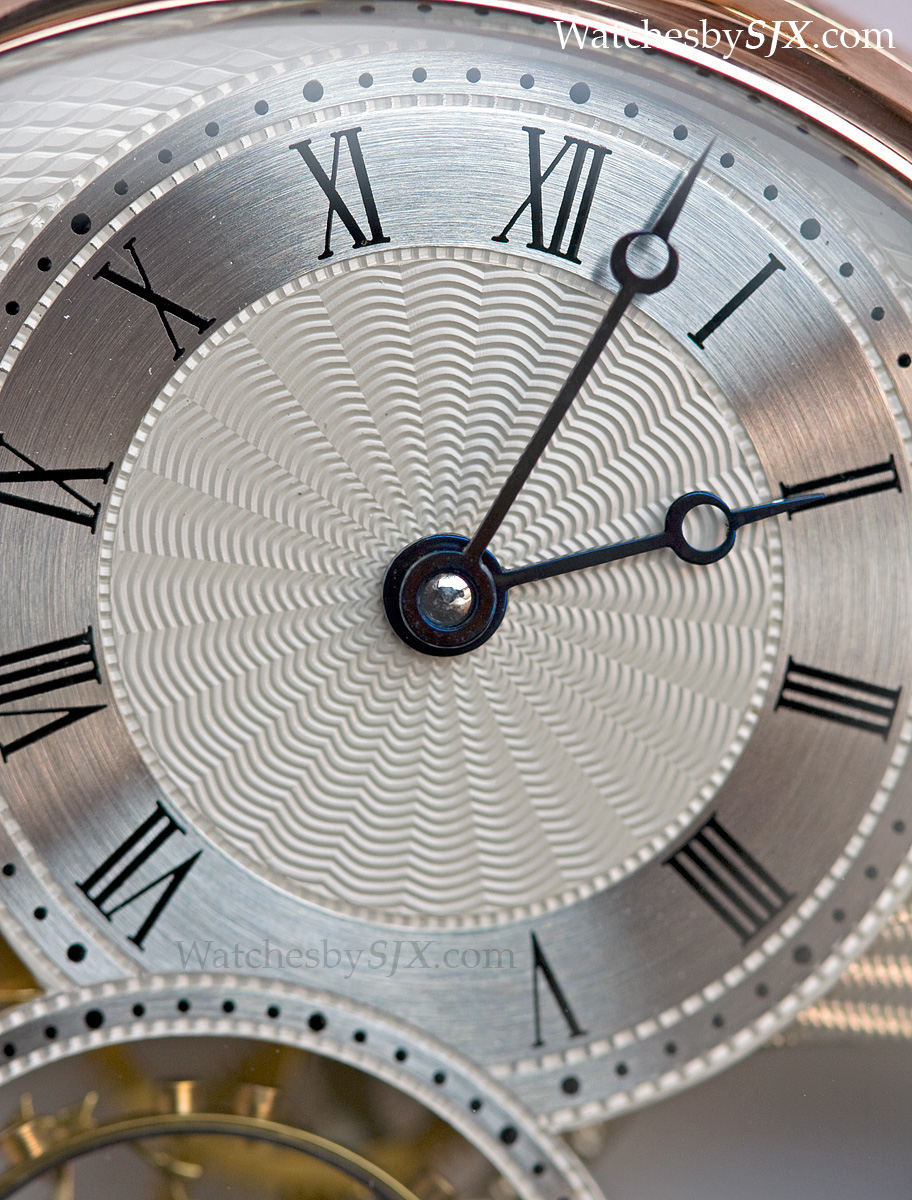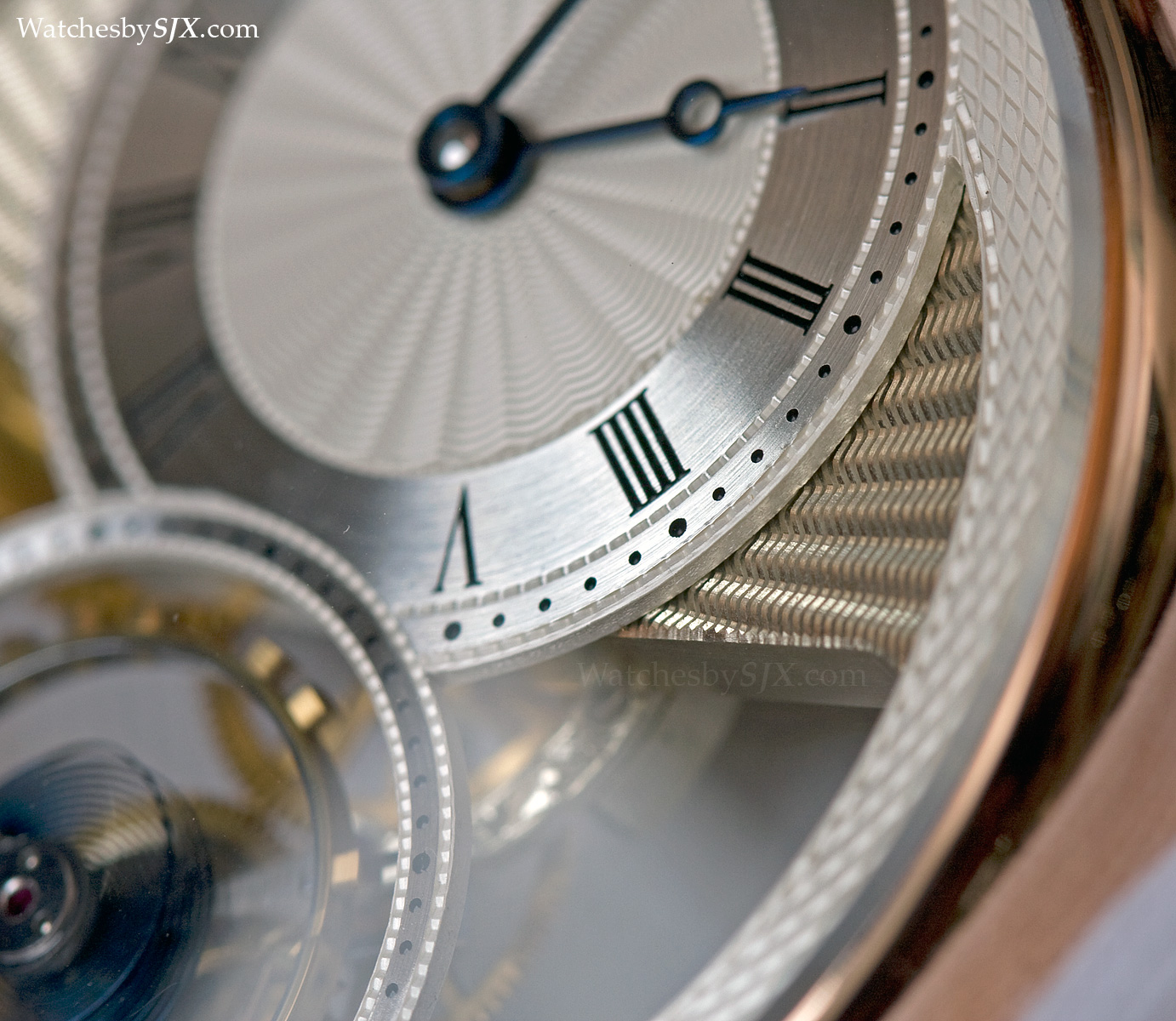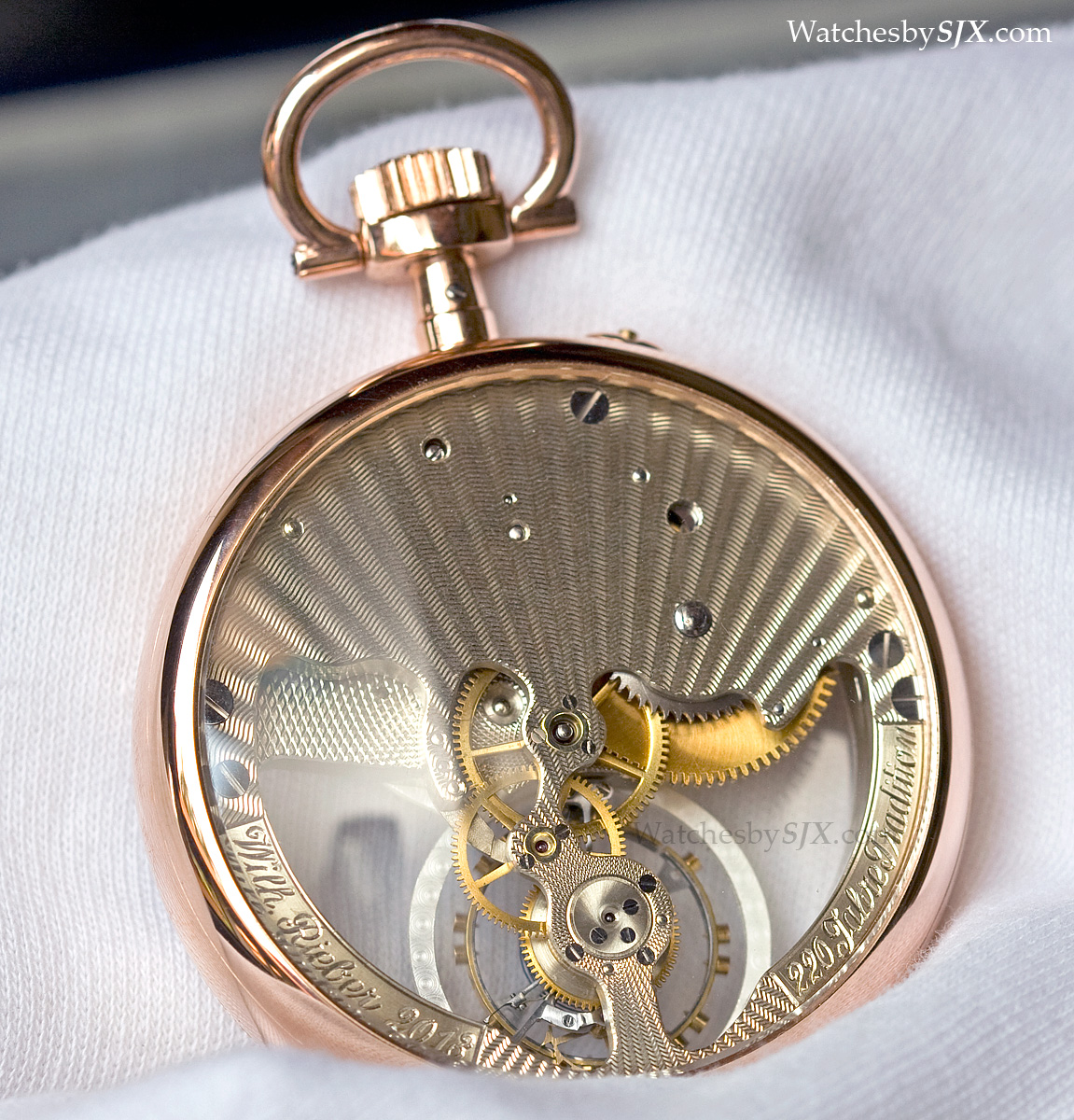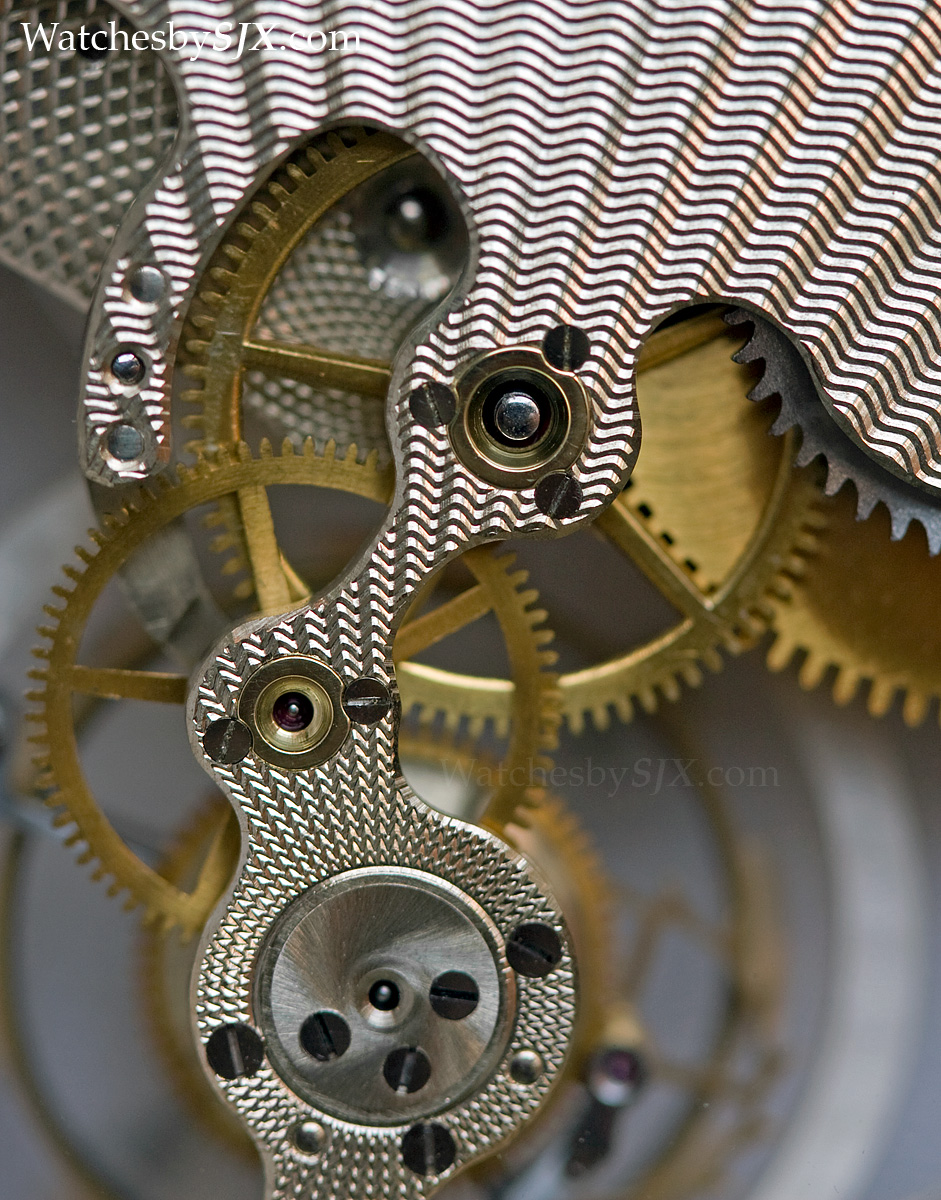 Rieber also makes wristwatch flying tourbillons. He removes most of the base plate and bridges, leaving only the bare minimum needed to keep everything together. Like his pocket watches, Rieber makes most of his wristwatches himself, save for some components which are repurposed pocket watch parts. And the guilloche decoration is also done by Benzinger.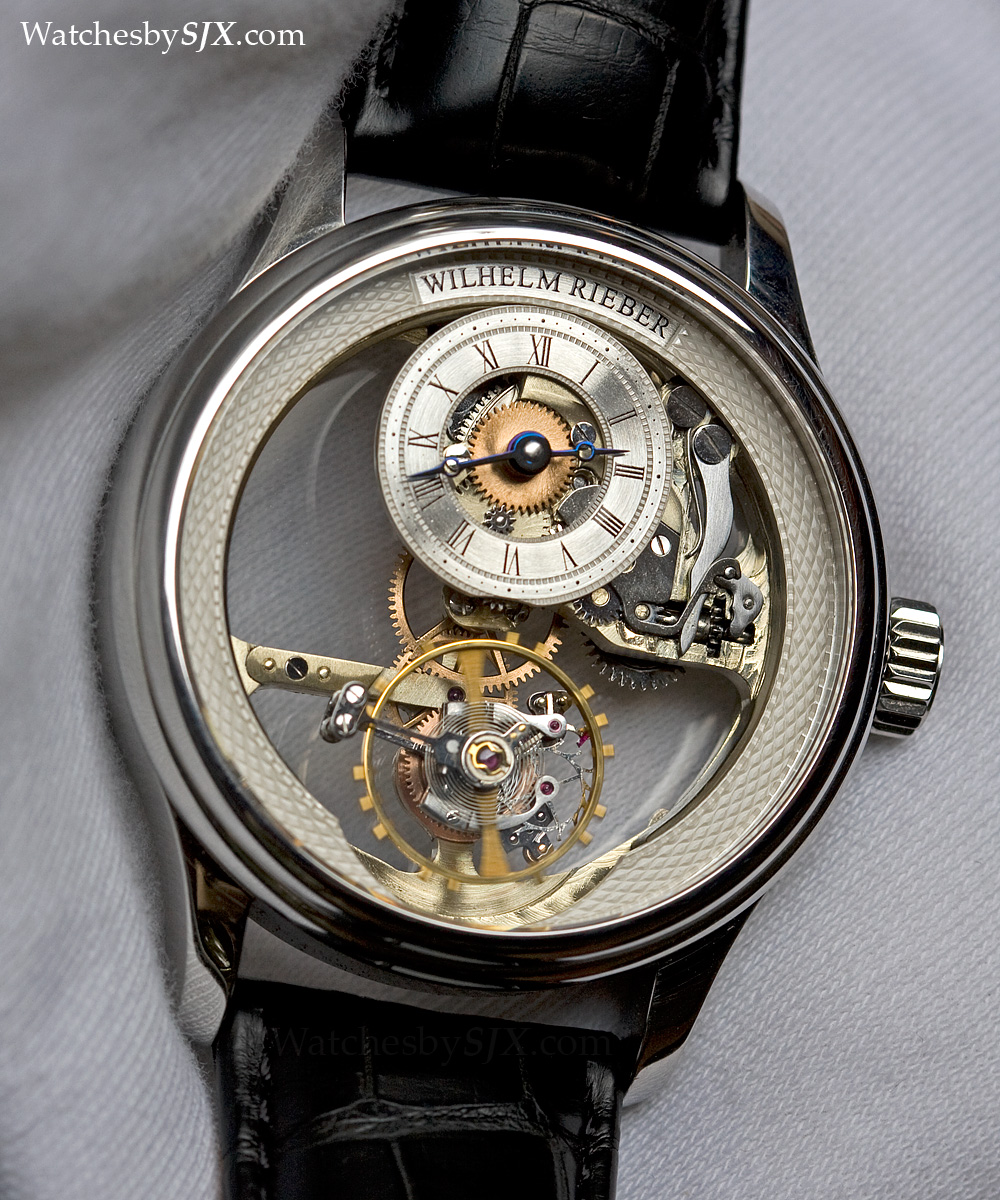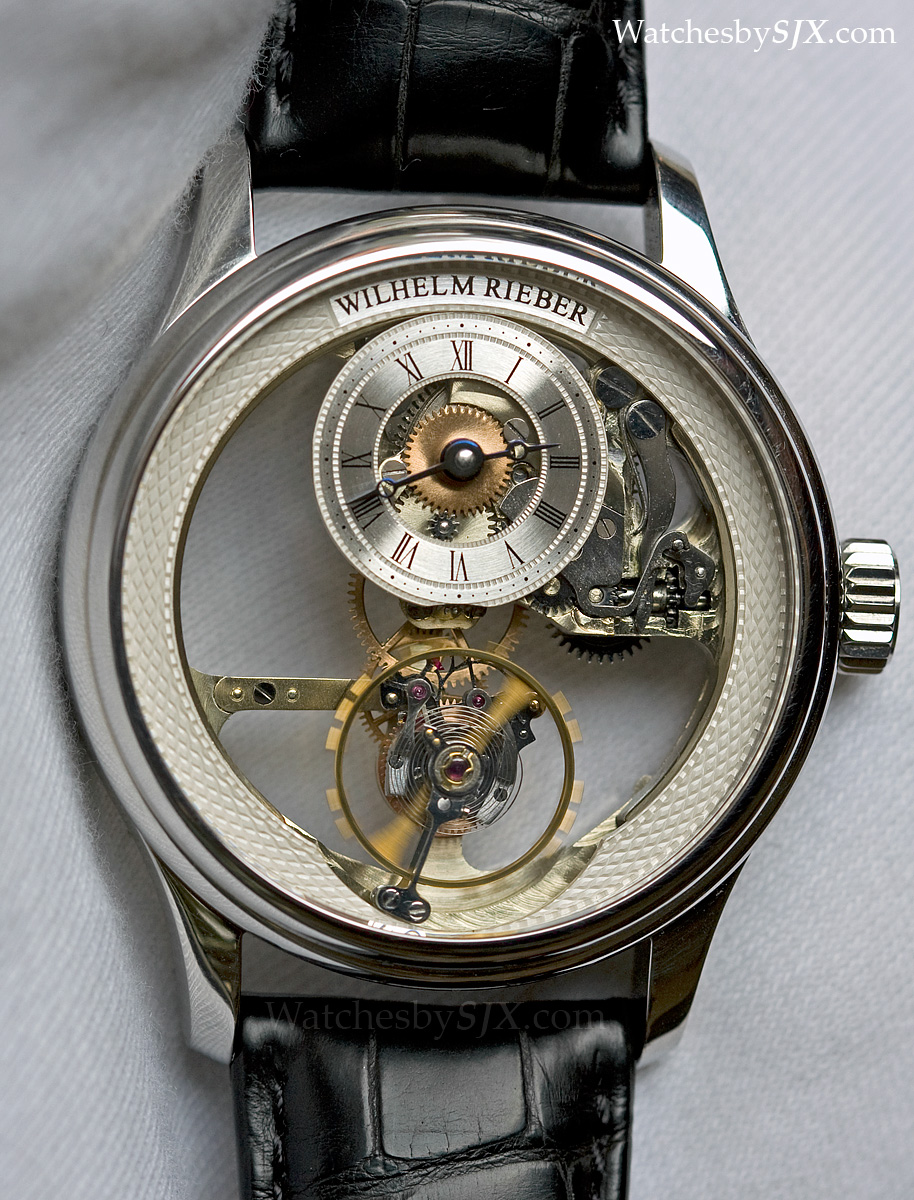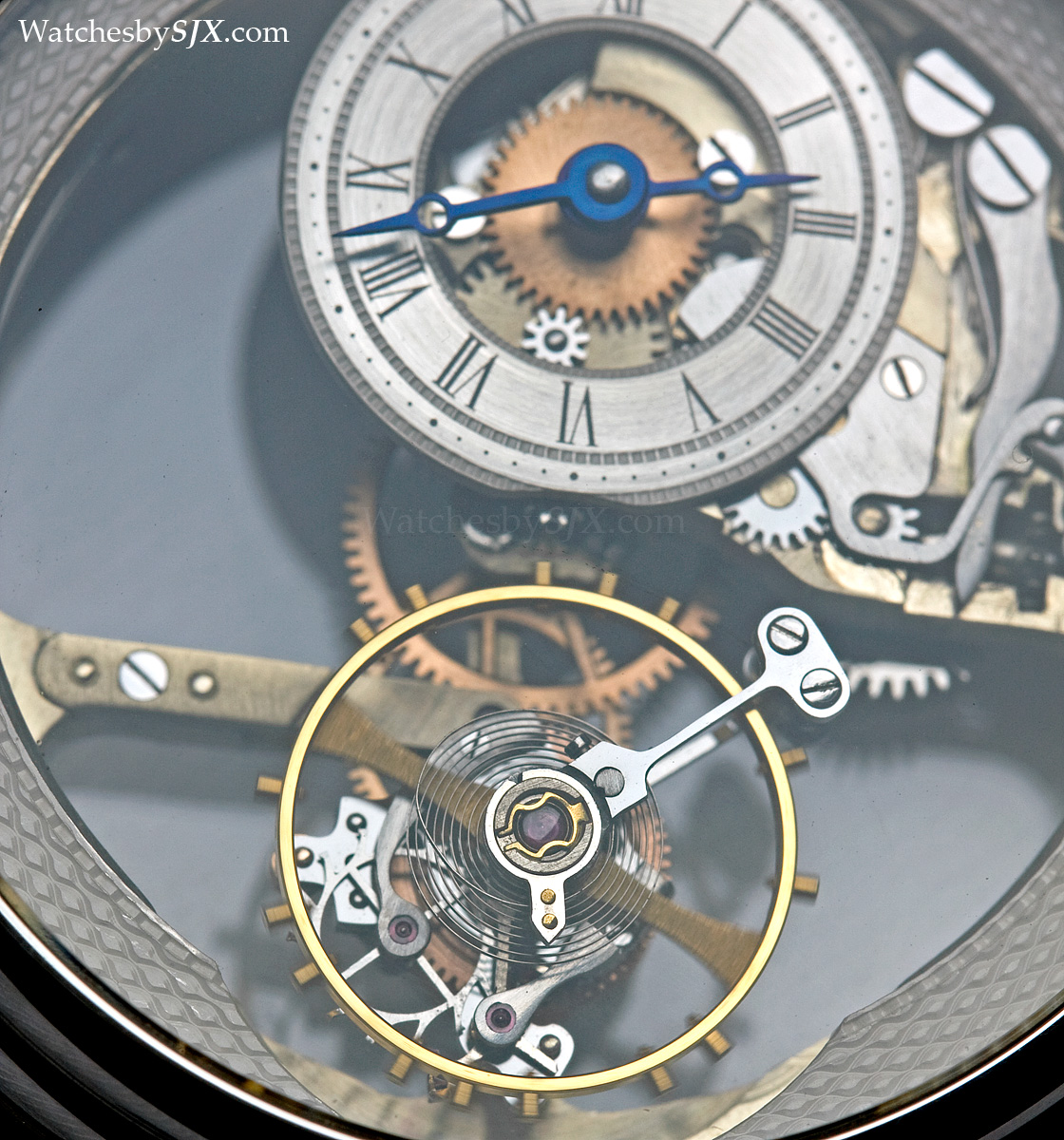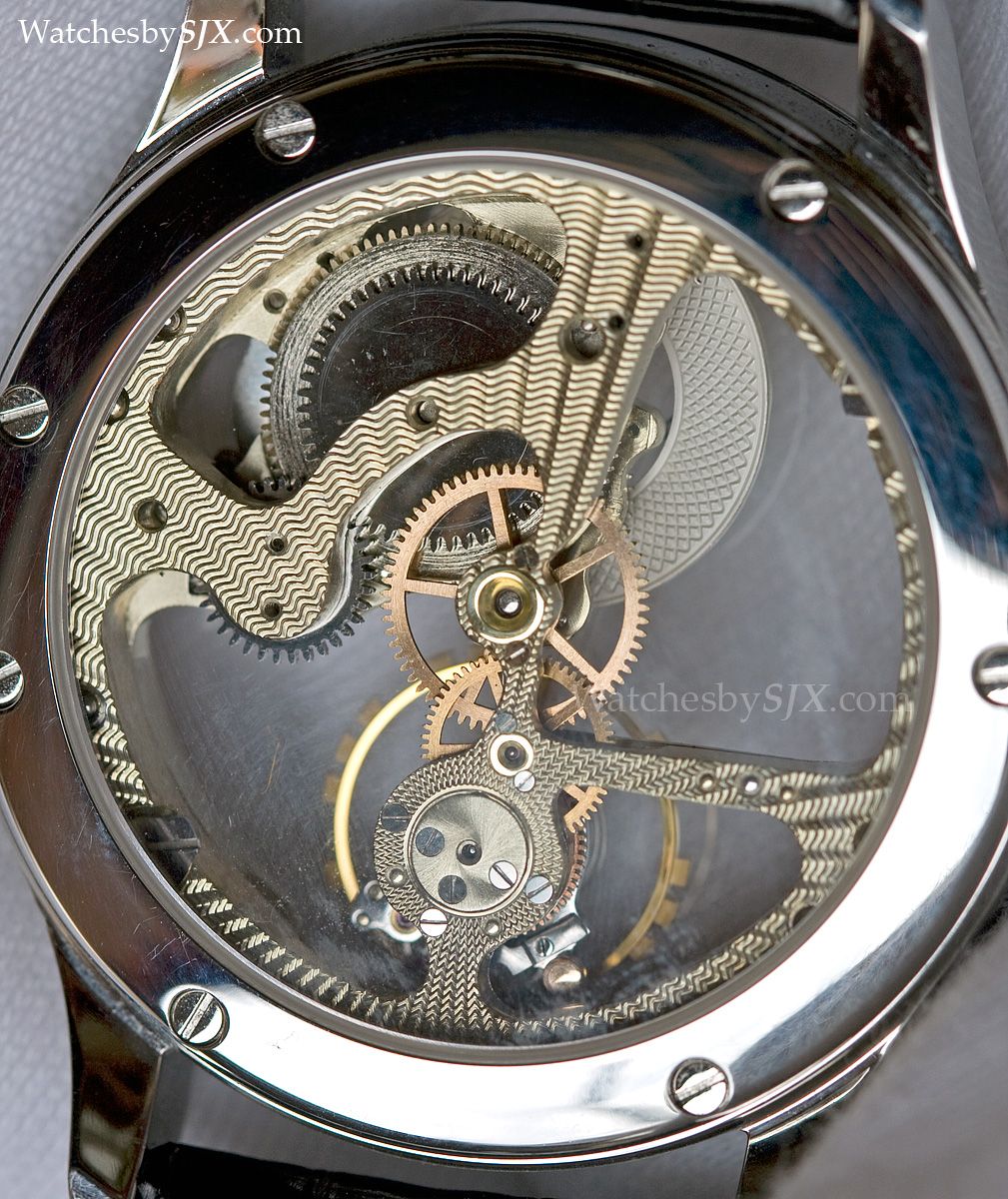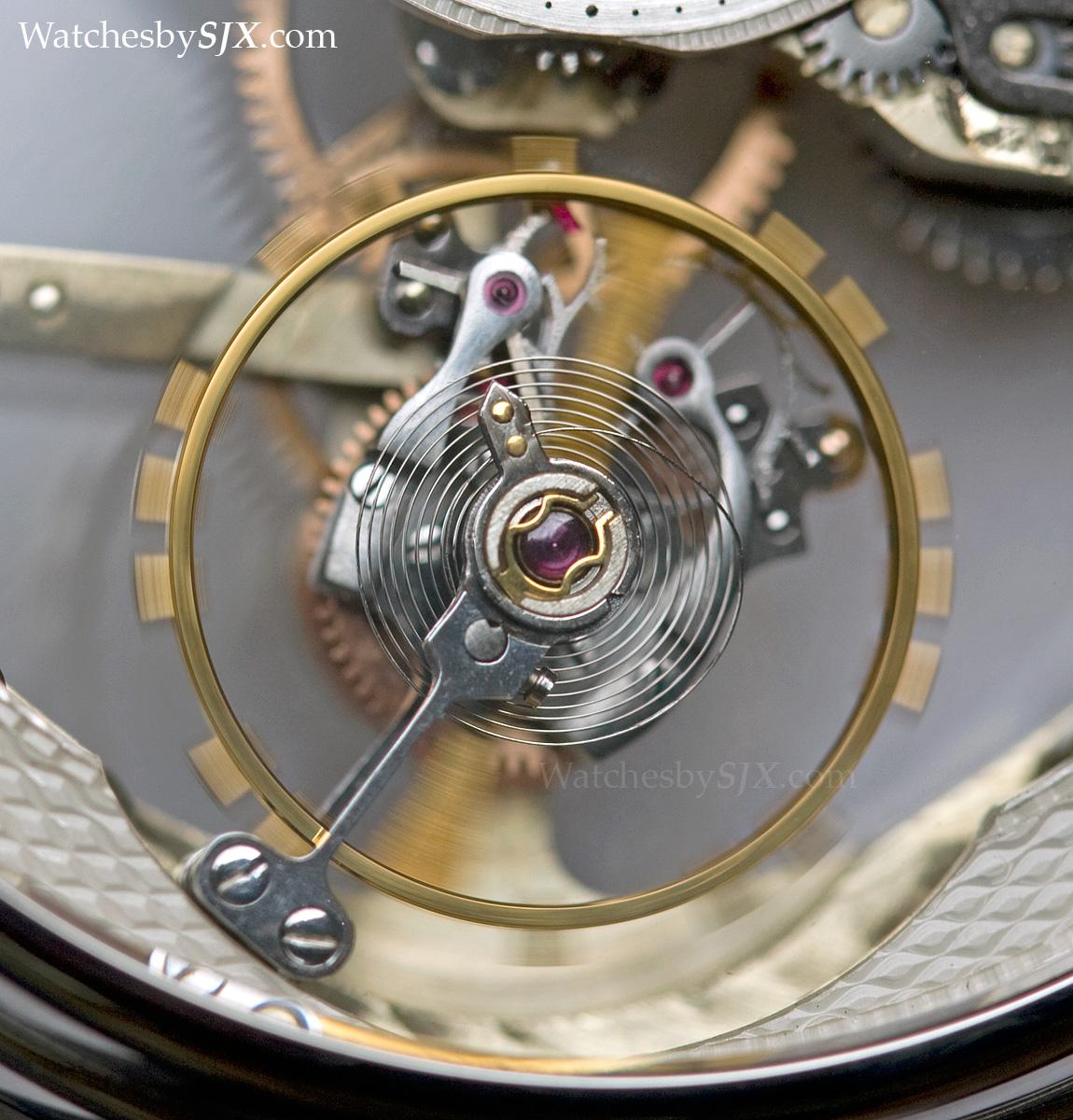 The Jubilee Flying Tourbillon costs €190,000, equivalent to about US$263,000. and he is now working on a wristwatch tourbillon with the same. He estimates it will be complete by the end of the year. Rieber can be reached via his website.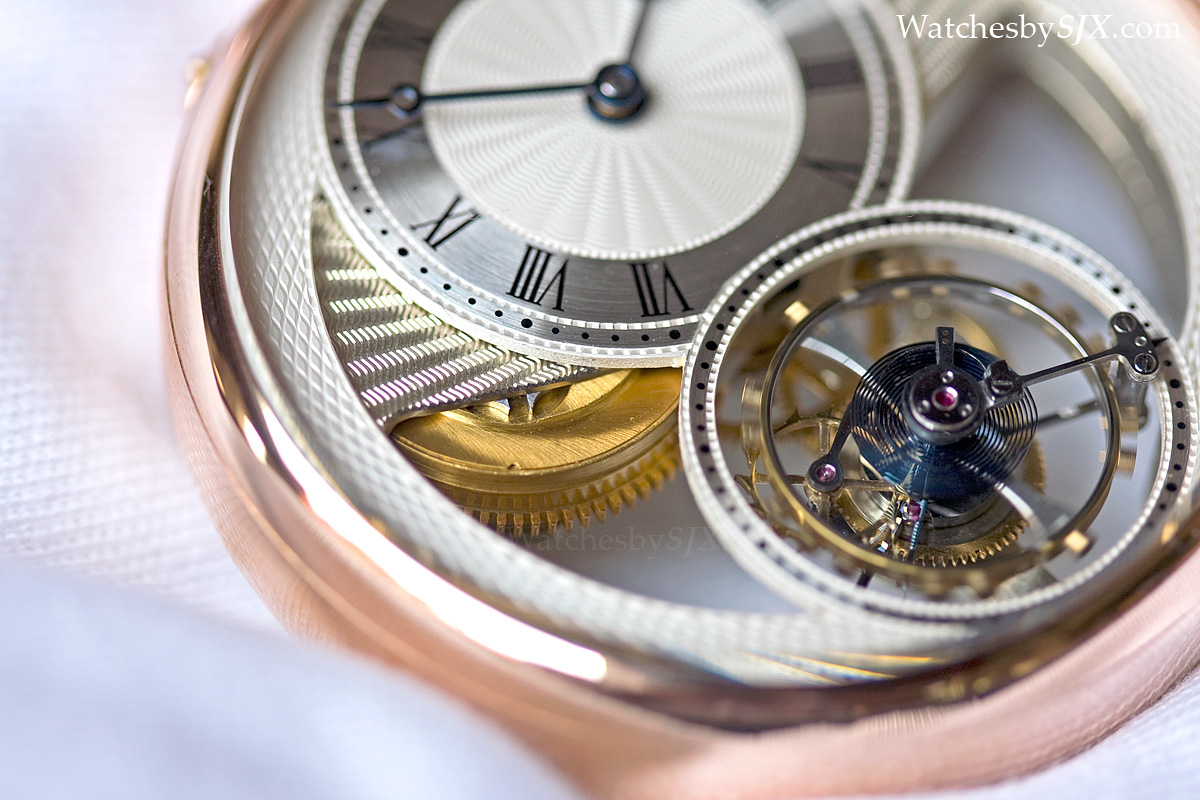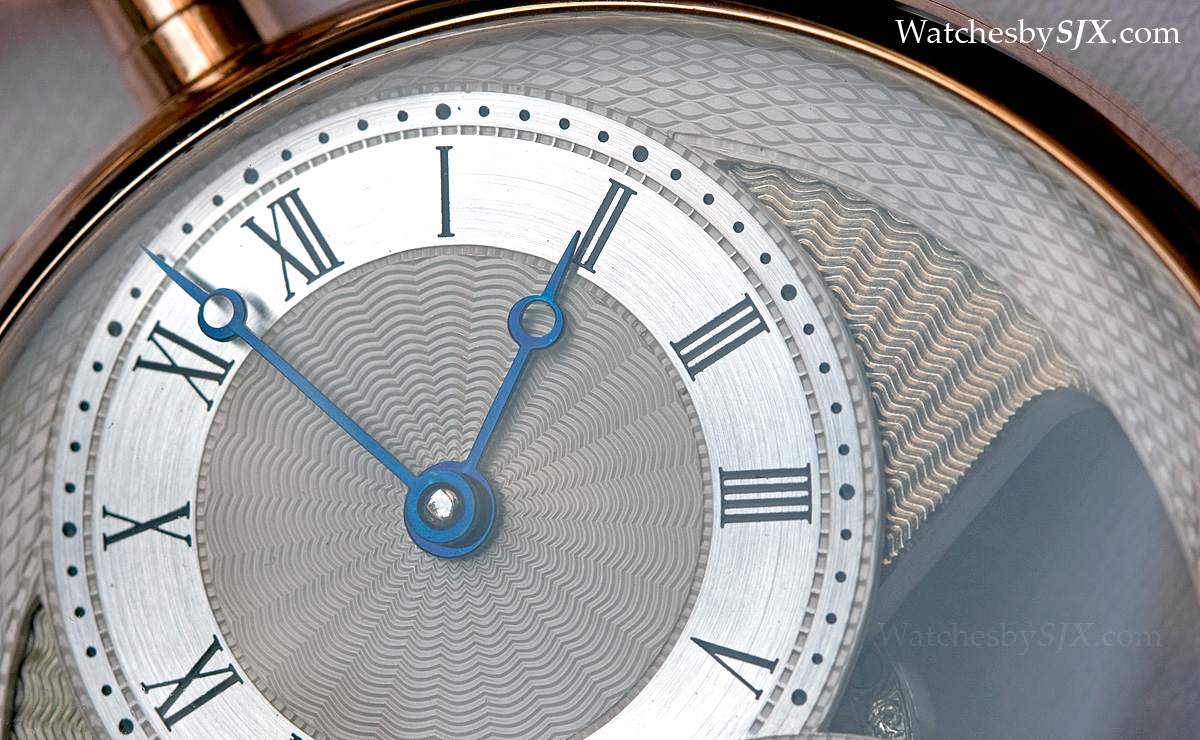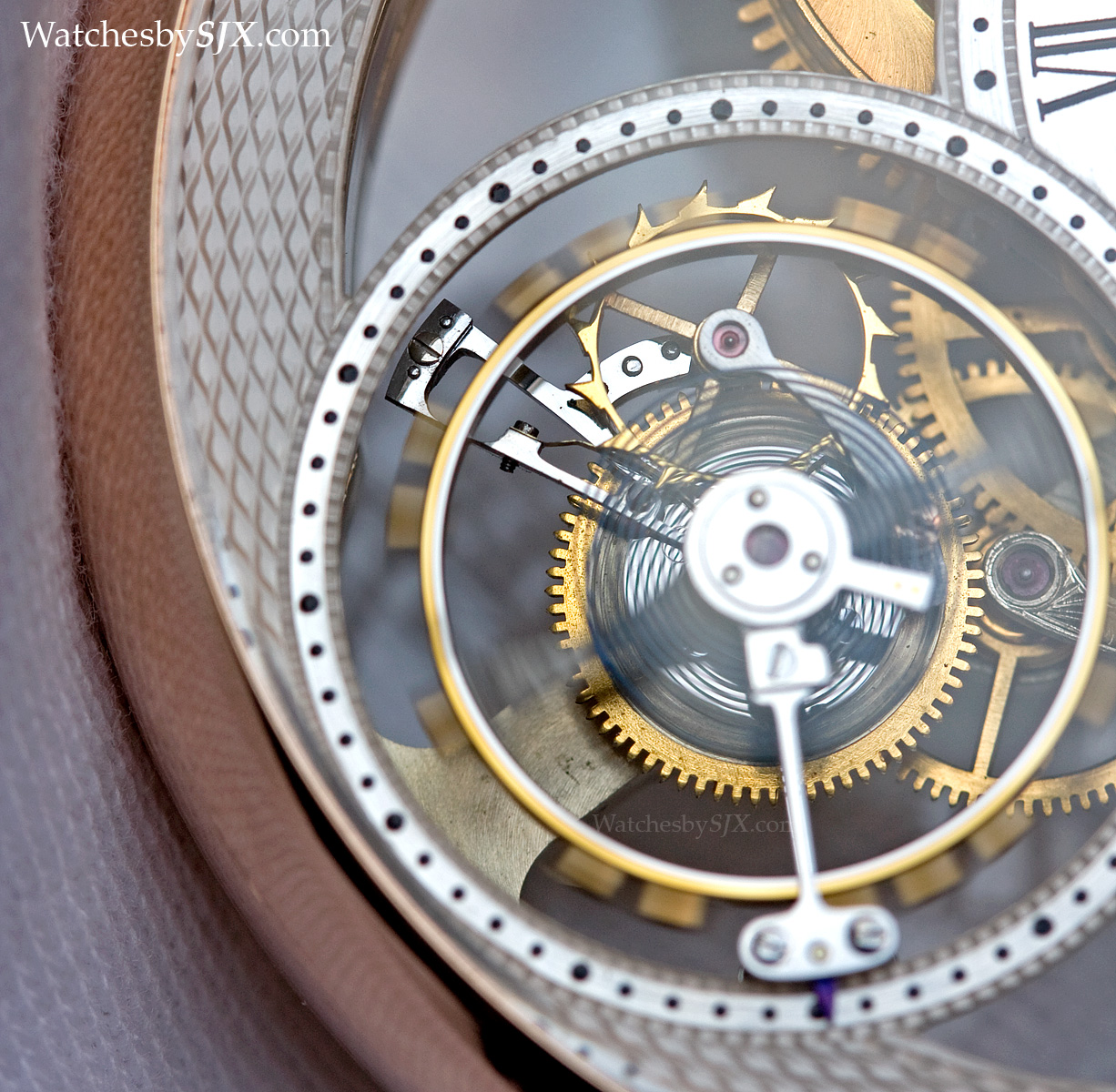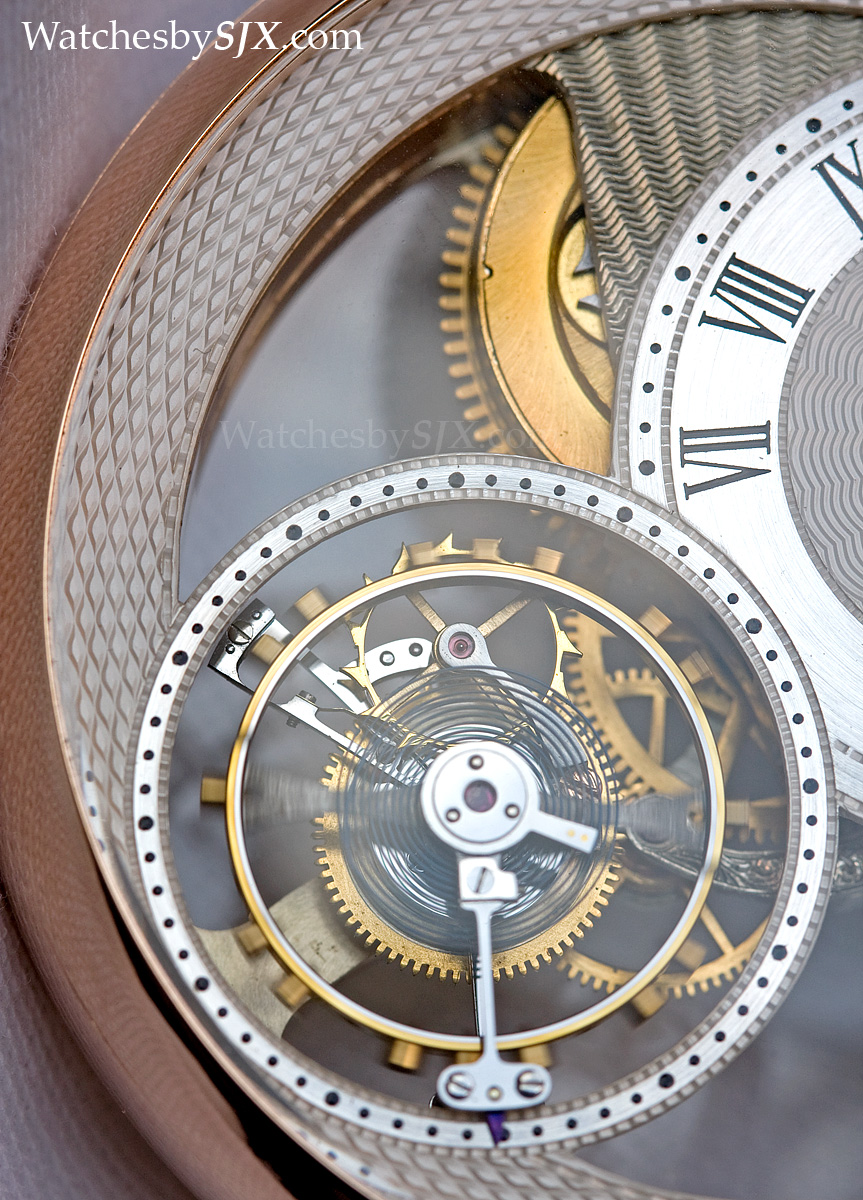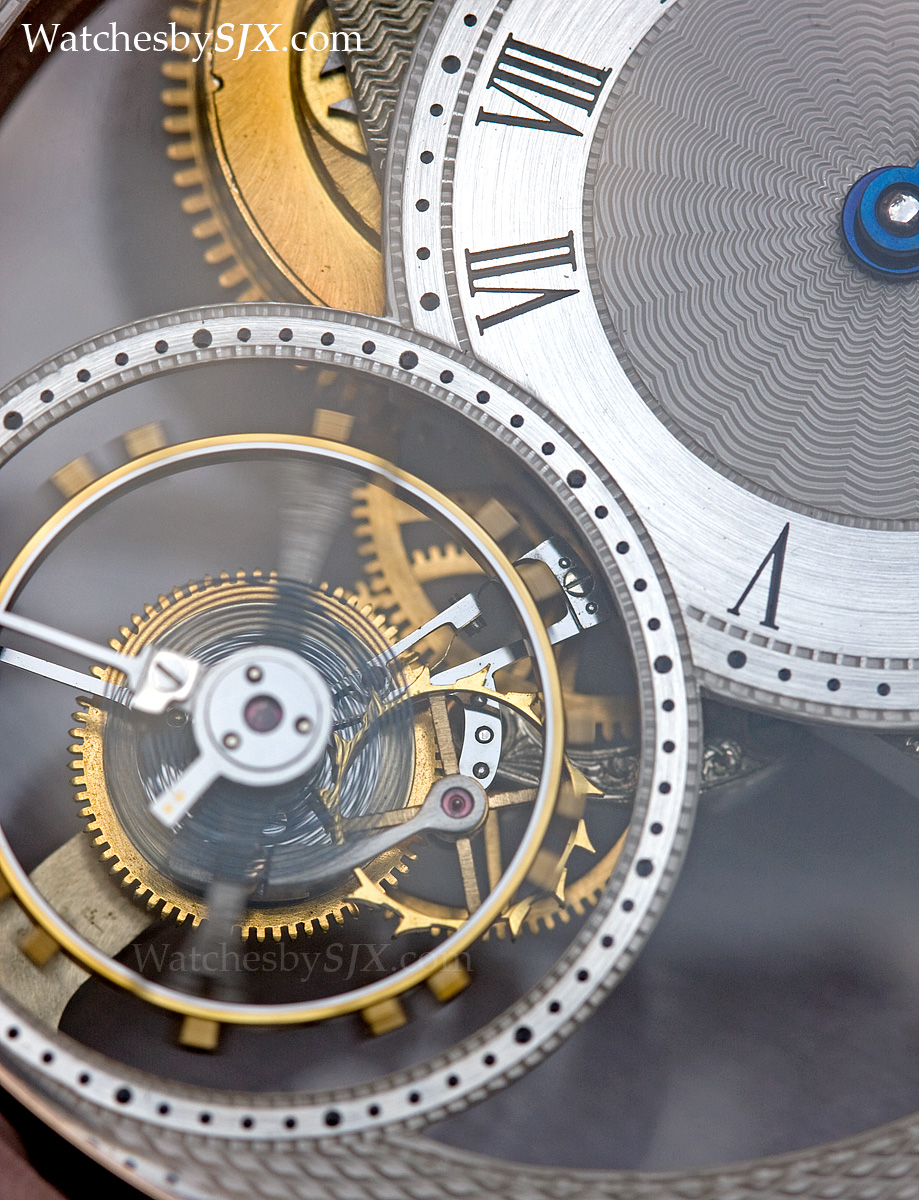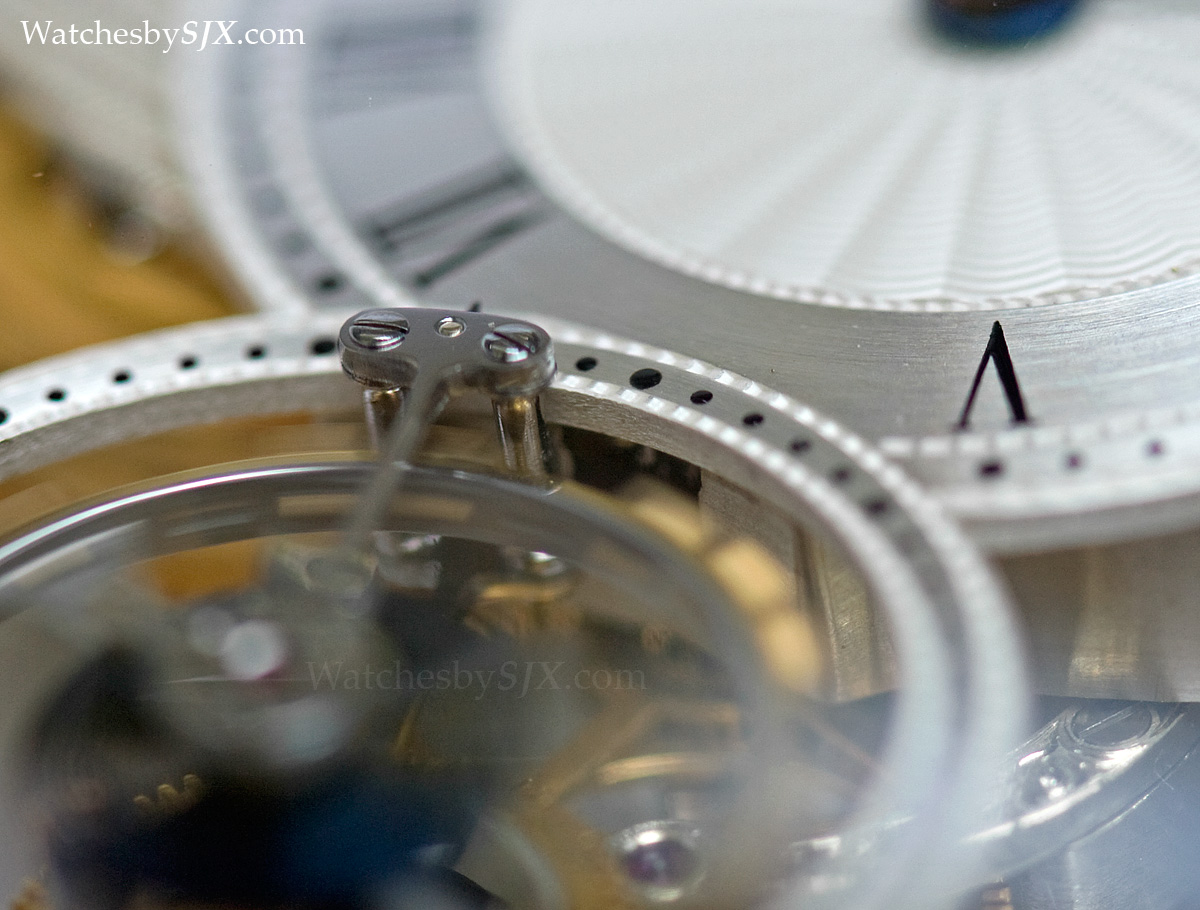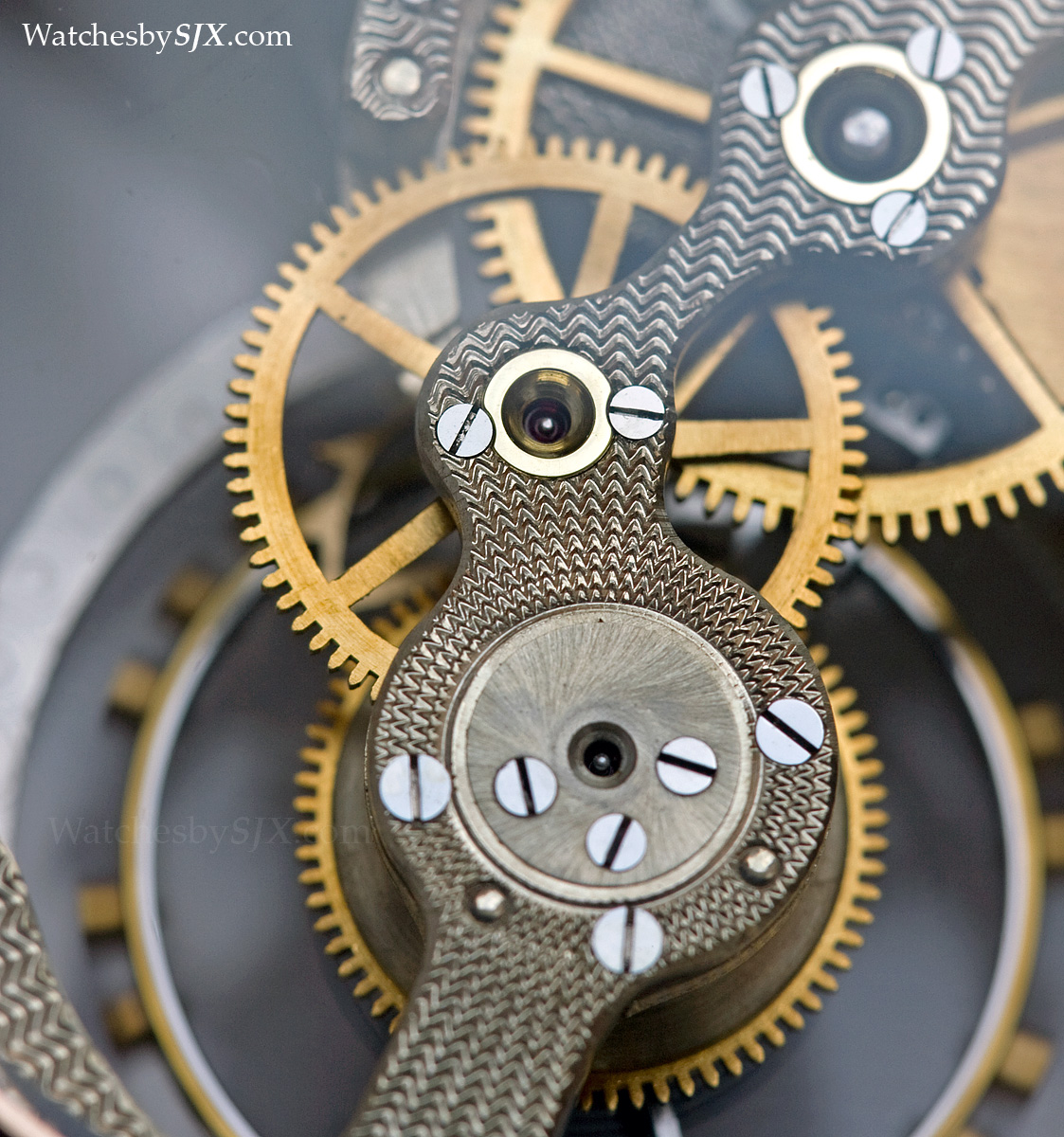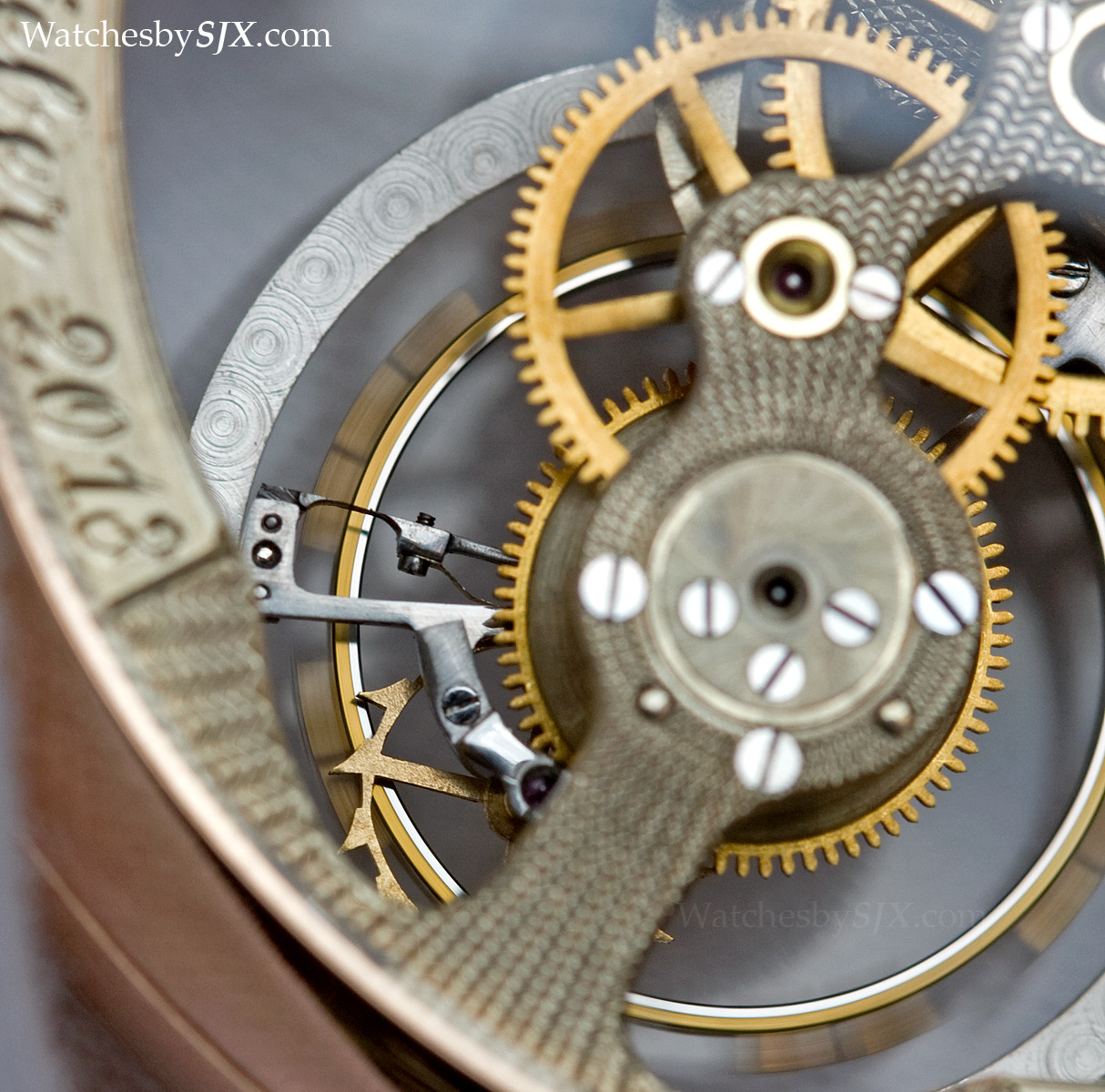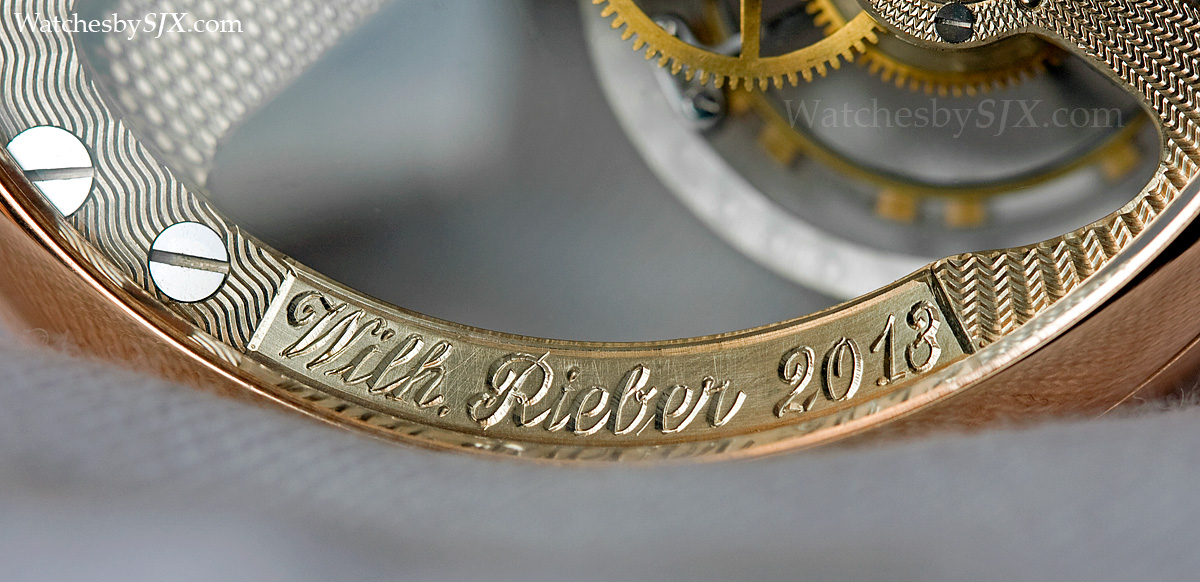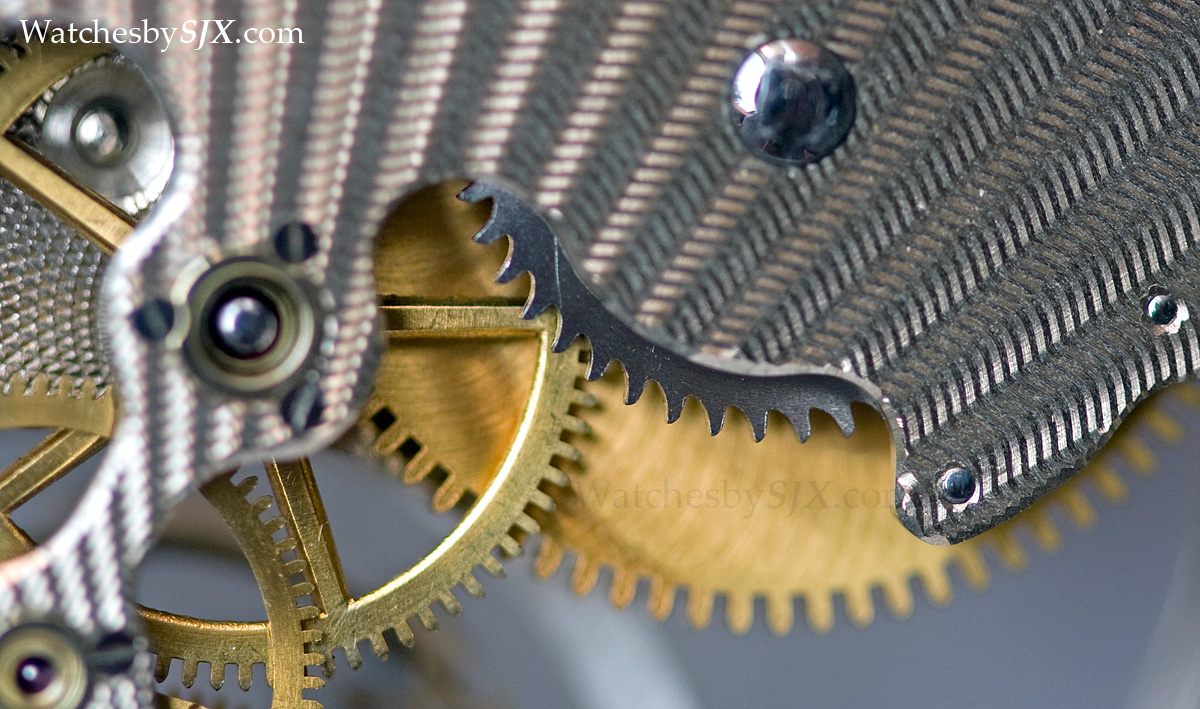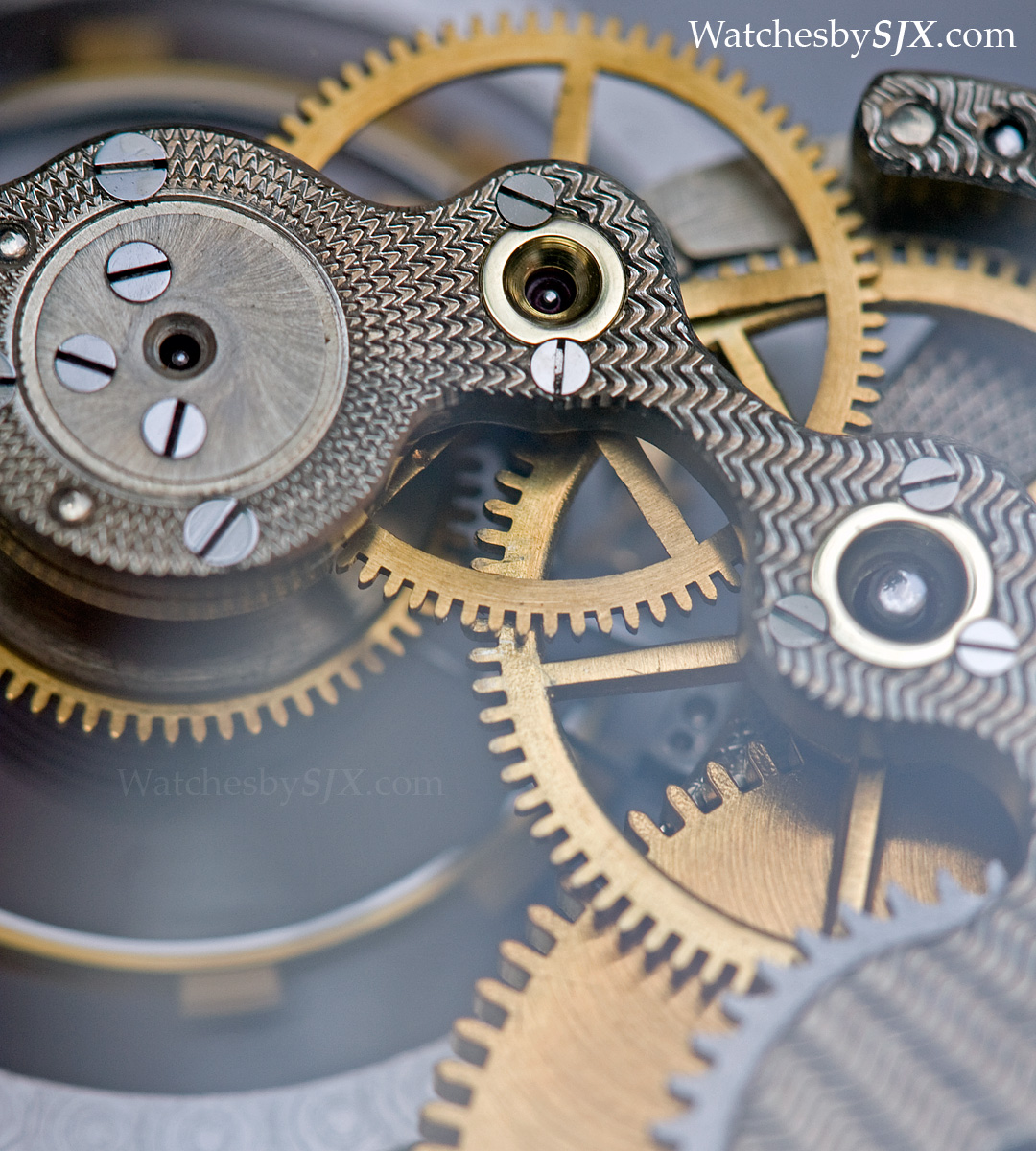 Back to top.
---