Pre-SIHH 2014: Ballon Bleu de Cartier Floral Marquetry Parrot watch, with a dial made of flower petals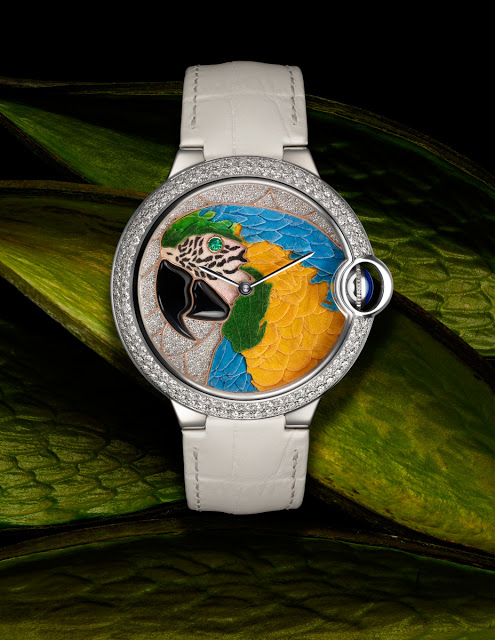 Cartier's latest Metier d'Art creation is the Ballon Bleu de Cartier Floral Marquetry Parrot watch, with a dial depicting a parrot – formed with tiny flower petals.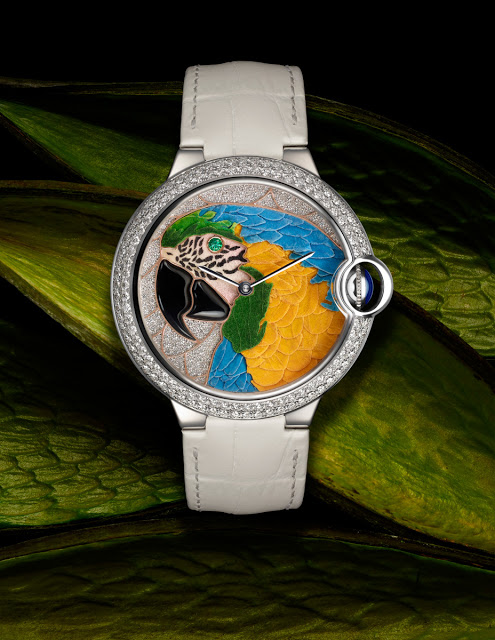 For the first time Cartier is using the art of floral marquetry on a watch dial. The Ballon Bleu de Cartier Floral Marquetry Parrot watch features a brilliantly coloured dial decorated with a parrot. Each of the green, yellow and blue feathers are actually made from carefully cut flower petals. Floral marquetry is similar to wood marquetry, which Cartier has used on other Metier d'Art timepieces. The process begins with flower petals that are gathered and selected for their colour and size. Each is then cut into tiny pieces and then stuck to a thin slice of wood veneer. With a marquetry saw, the petal is then cut into the exact shape to fit a particular space in the design. Each piece of petal is then applied to the dial base.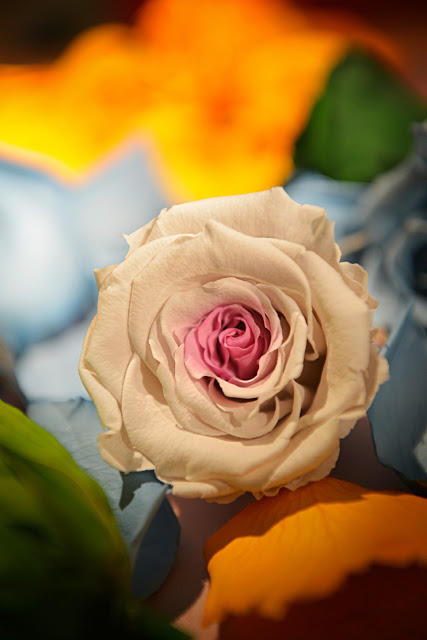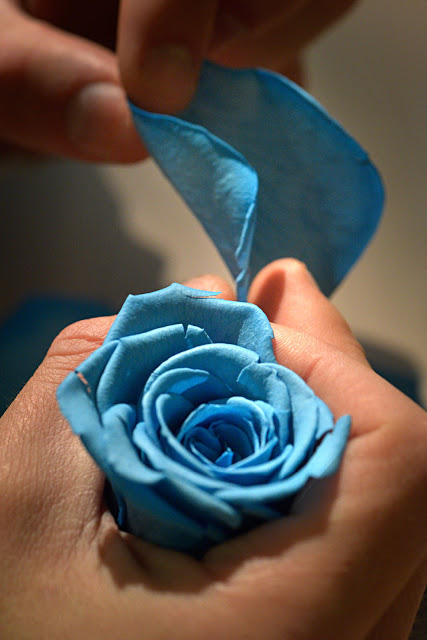 Separating the petals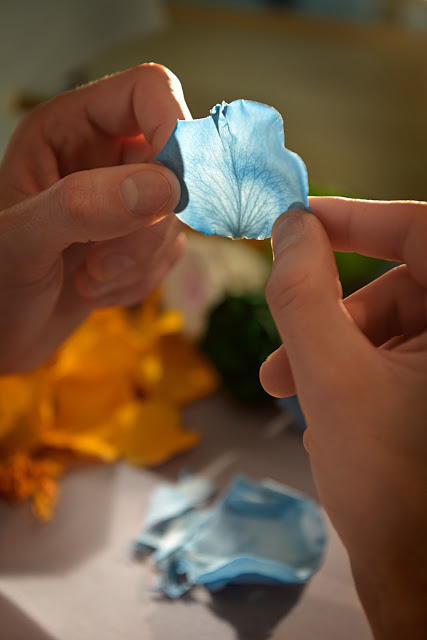 Selecting the petals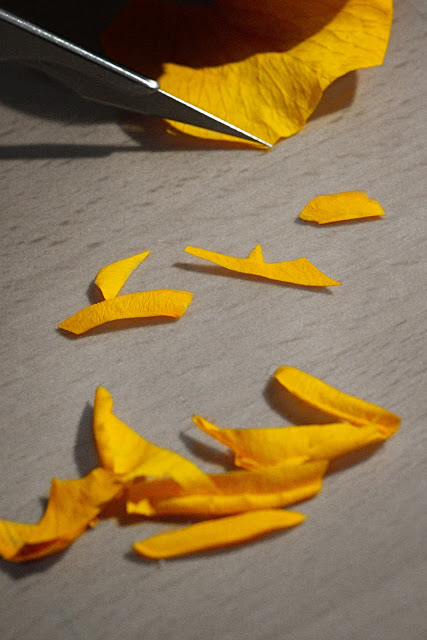 Cutting the petals into tiny pieces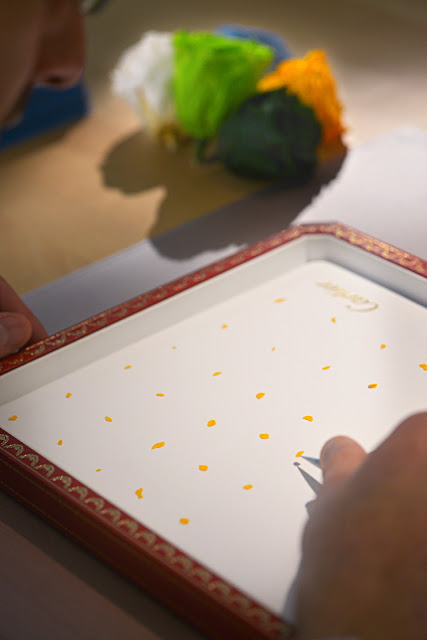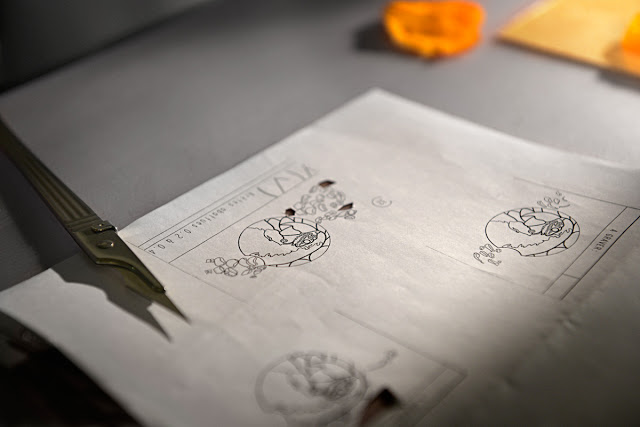 The diagram for the dial design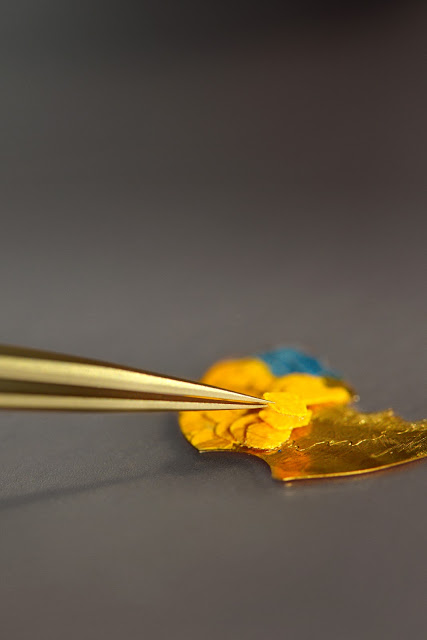 Applying the petals to the dial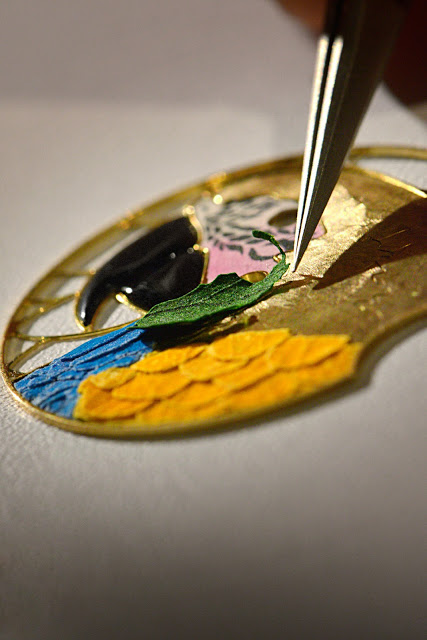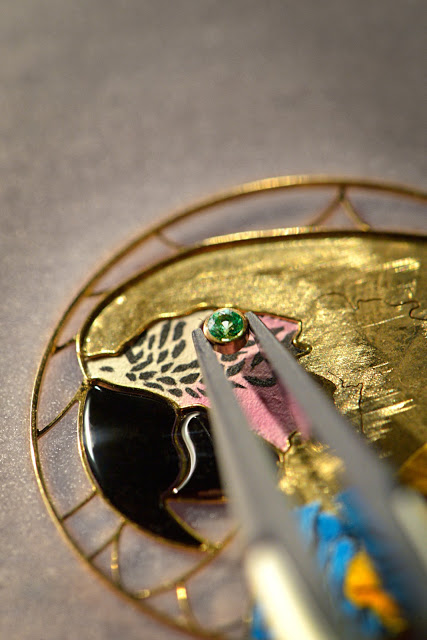 Setting the diamond in the eye
These small pieces of wood are then pieced together to form the desired form on the dial. But marquetry is not the only decorative technique applied to create the parrot. The grey and black feathers around its green eye – which is actually an emerald – are created with miniature painting. And the parrot's beak is a tiny piece of onyx.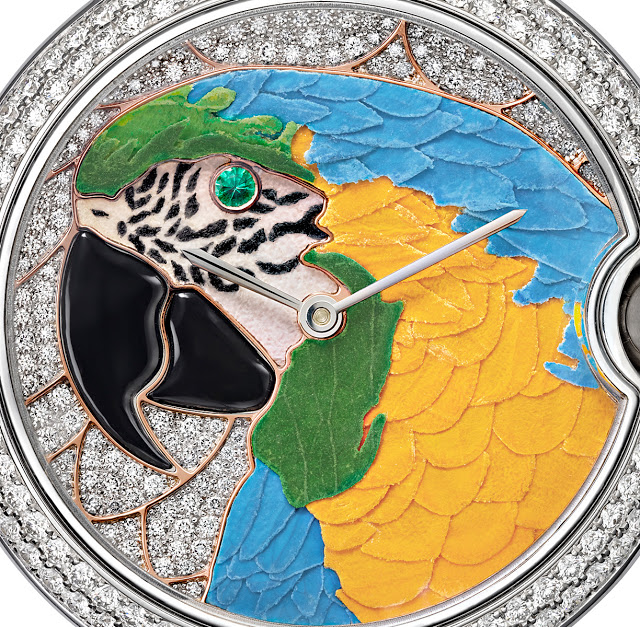 The background of the dial, as well as the case, is set with diamonds totalling 1.8 carats. And the strap is white alligator skin, fitted to a folding buckle also set with diamonds. This is limited to 20 numbered pieces, with the price yet to be announced. – SJX
Back to top.
---
You may also enjoy these.