Less is more – a look at a compact and exceptional collection of watches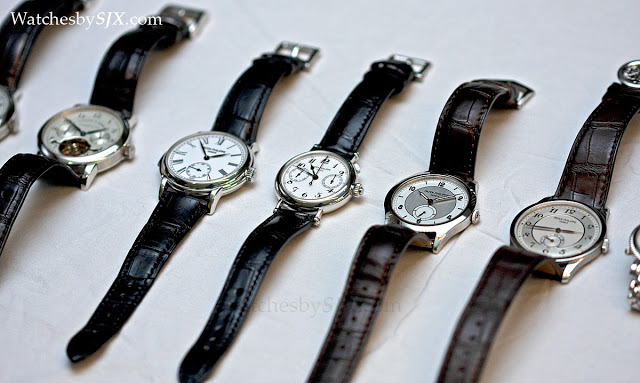 A gentleman collector shares his special collection of modern timepieces, with a heavy emphasis on the top-end of contemporary watchmaking, while explaining his approach to collecting.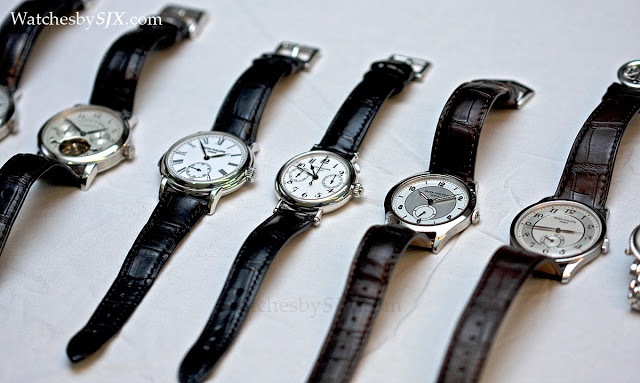 Almost modest in its size – the collection numbers just 20 watches – this collection was assembled by a businessman in his forties whose latest acquisition is the Richard Mille RM055 Bubba Watson.  For him, clarity and focus in collecting is important. That is why the collection is manageable, but comprised of special and even spectacular timepieces, like the Richard Mille RM009 Alusic or the Lange Pour le Mérite Tourbillon. The collection even includes the 33 mm Patek Philippe ref. 5959P rattrapante, a watch so costly and so esoteric that it immediately marks out the owner as a discerning collector. "About 10 years ago I met a friend who was crazy about watches and while we were walking past a watch store in a shopping mall, dragged me in to look at some Panerai watches," he says, explaining the origins of his collection. "I couldn't understand why anyone would pay thousand of dollars for a watch at that time, so I started reading about watches and got interested."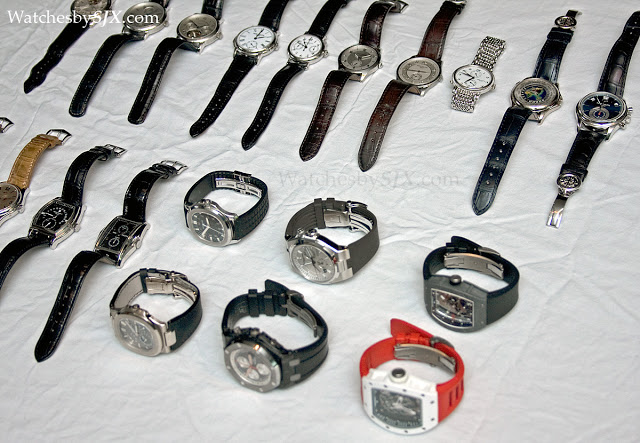 The Patek Philippe ref. 5959P rattrapante chronograph (centre)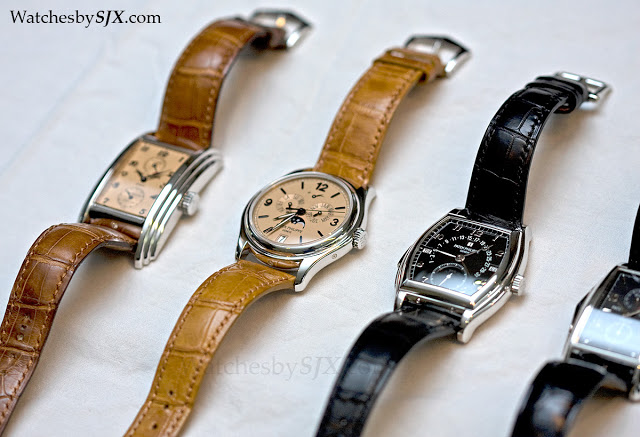 From left: Patek Philippe ref. 5101P Ten Day Tourbillon, ref. 5450P Advanced Research and ref. 5013P grand complication
"The first mechanical watch I bought was a Rolex Explorer II," he continues, "A few years later I traded up to a Patek and then couldn't stop. Thankfully my fever has cooled down somewhat."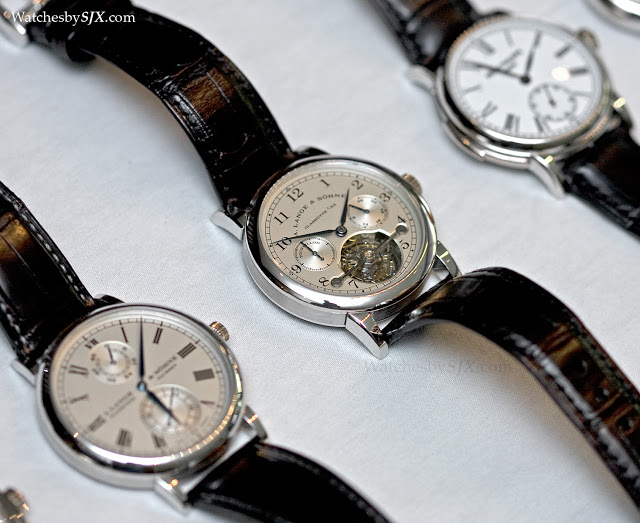 Lange Pour le Mérite Tourbillon in platinum
When asked about his collection philosophy, the gentleman's response is simple and practical. "There is really no philosophy! My watch collection is constrained by my disposable cash."  He continues, "I guess the rule is that if I can't remember all the watches I have at any given point in time, then I already have too many watches. Right now I am at that point."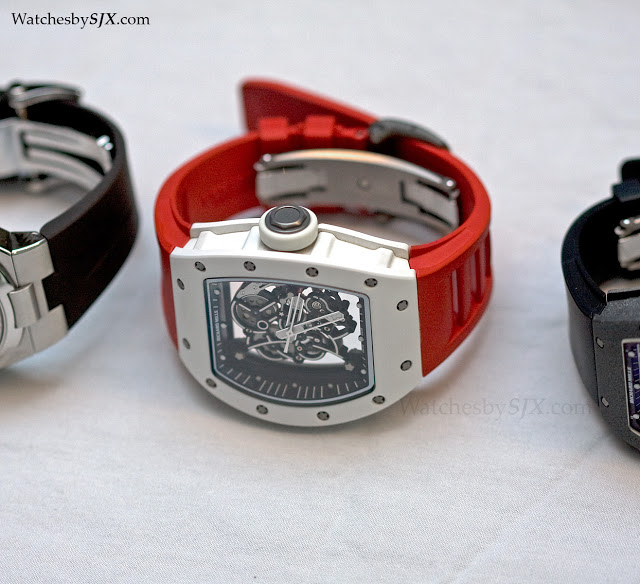 The newest addition, the Richard Mille RM055 Bubba Watson
"In the future, brands like Urwerk, Kari Voutilainen, and Laurent Ferrier interest me, but I will mainly stick to the two brands I like best, Patek and Richard Mille."  Why asked to choose four favourites to fill one watch case, he replies without hesitation but adds, "Let's not rank the four, they are all equal!" "The RM009 because it is a completely different concept – a watch so tough you can golf, swim, wear everyday and not worry about getting scratches. It is extremely comfortable to wear and the right size." He adds, "It has a case made of innovative space age material. And it is the ultimate stealth watch. People will compliment how cool it is and thinking it is $5000."  His next pick is the Lange Pour le Mérite Tourbillon in platinum. "Because of the historical significance of the watch to the house of Lange and to German watchmaking," he explains, "Add to that the coolness of that fusee and chain movement, and also its rarity and overall execution and design."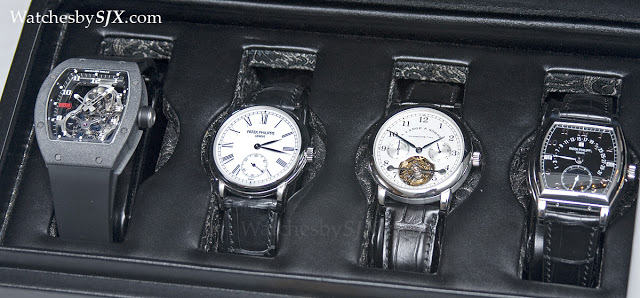 From left: Richard Mille RM009, Patek Philippe ref. 5078P, Lange Pour le Merite and Patek Philippe ref. 5013P
"The Patek 5078 because of its sheer understated beauty and the beautiful enamel dial. And also because it is a Patek minute repeater," referring to his third choice. And for the last slot in the case his choice is another Patek Philippe, "Ditto for the 5013, but with the added retrograde date hand and the rare tonneau shape it is a classic already."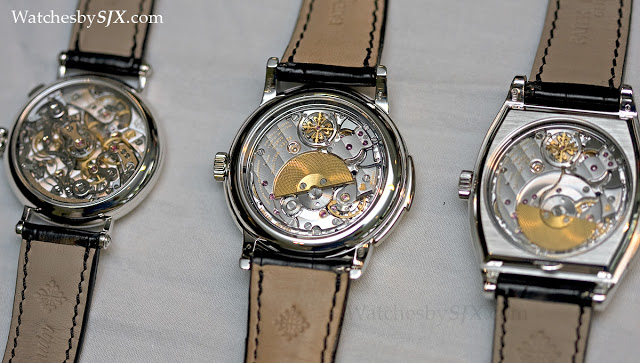 From left: Patek Philippe refs. 5959P, 5078P and 5013P
"But since these last 2 are based on the same movement maybe I should have chosen the 5959," he says, "In any case, I would say the 5013 and 5959 are tied for fourth!"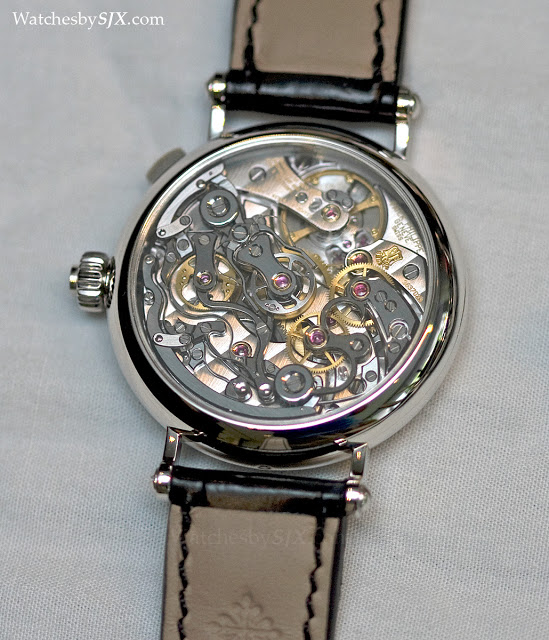 The back of the Patek Philippe ref 5959P
The ref. 5959P rattrapante even has a story to go along with its acquisition. "I buy most of my Pateks from the Geneva boutique. When I bought the ref. 5959P, I couldn't go to Geneva to pick it up so I had them send to a friend in Hong Kong," he says, "He told me two security guards came along with the watch during the delivery. It was packed in a wooden crate and it took him a few hours to open it. That was the last time I had a Patek delivered. I always go to Geneva now." But like any true lover of watches, the gentleman likes what he likes, regardless of price or brand. When asked about the watch he once owned and misses most, the answer is surprising – the IWC Cousteau Aquatimer of 2004.  "I just wanted a blue everyday watch," he says of the Cousteau diver, "and I challenge you to find a better looking blue sports watch out in the market today. Well, the F. P. Journe [Chronometre Bleu] tantalum watch is nice but it is not a sports watch." Cousteau diver aside, are there any watches he regrets not buying? "If the watch brands are doing their job, they will always come up with something cooler and more innovative than before," he says, "For example, since the RM006, supposedly the first ultra-light RM, Richard Mille has come up with 009, 027, 035, 055. If you missed the RM006 you can always pick up something later down the line."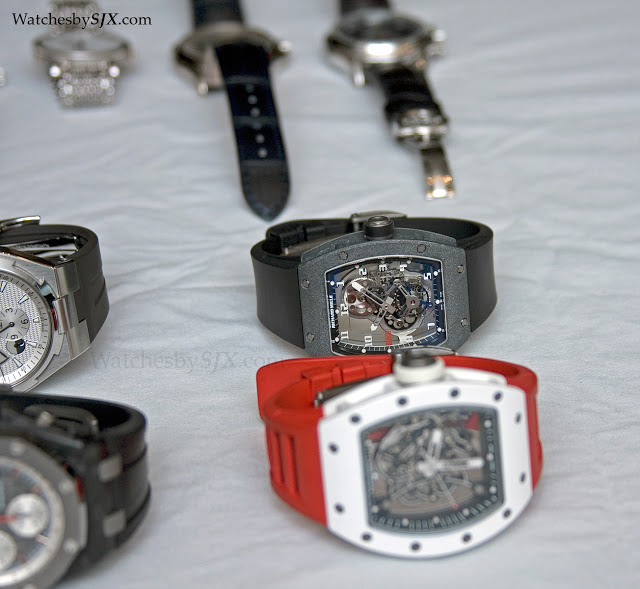 Richard Mille RM009
"Another example, if you missed the Patek 3939, you can get the 5539 now, which in my opinion is much more beautiful. So I won't feel too bad if I missed the latest RM027!" – SJX Follow us on Facebook, Instagram and Twitter for updates and news.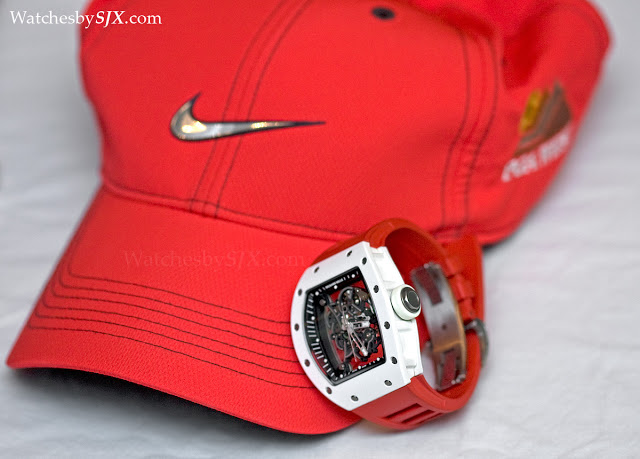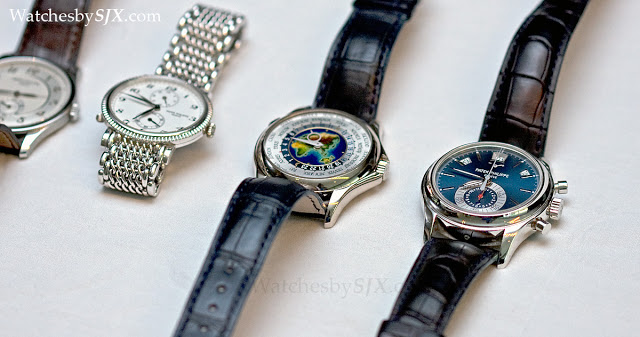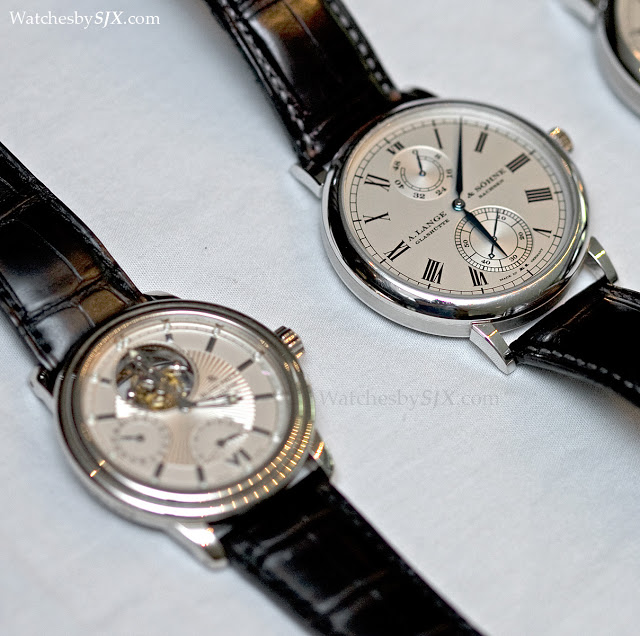 The Patek Philippe Ref. 5034 Travel Time and Blancpain Tourbillon are somewhat out of place in the collection, because they were given to the collector by his father.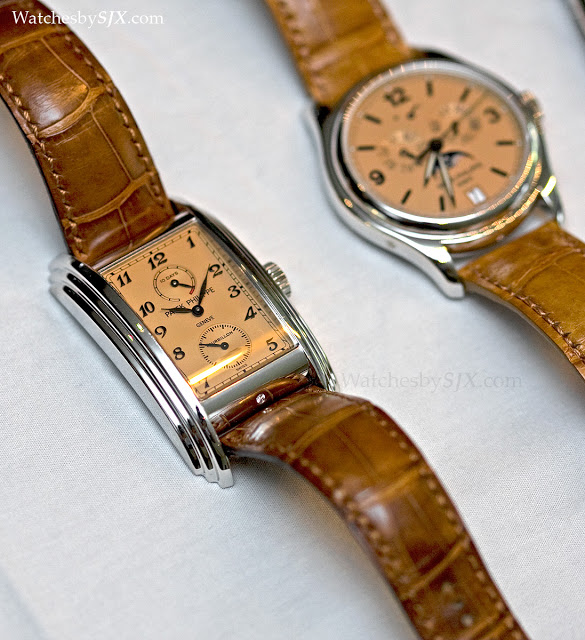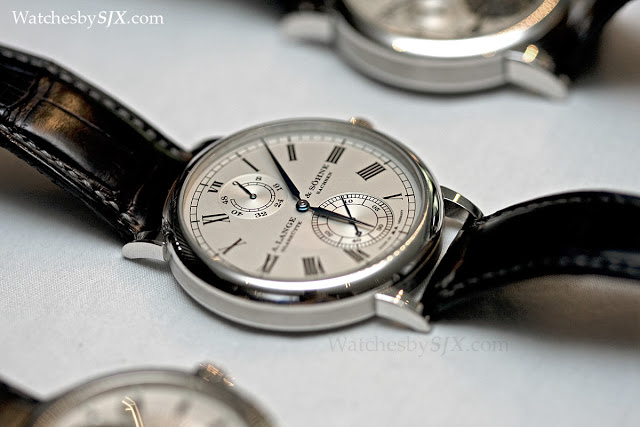 The uncommon Langematik Wempe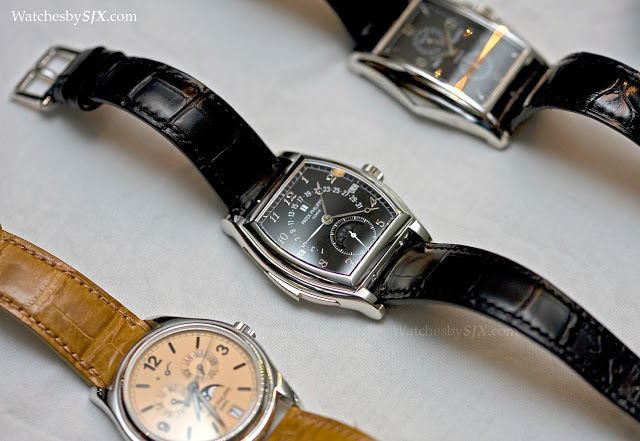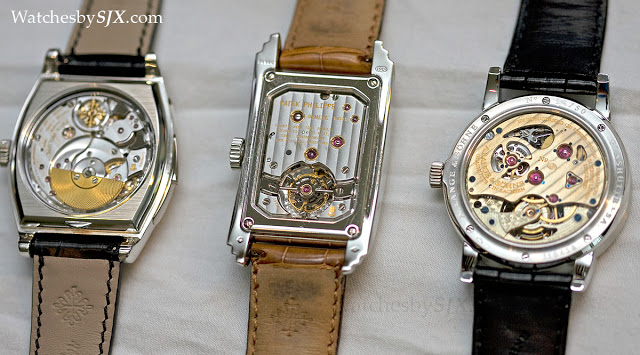 Back to top.
---
You may also enjoy these.