The Grand Prix d'Horlogerie de Genève 2013 – announcing the jury, finalists as well as new categories and prizes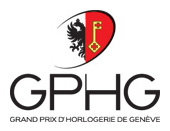 The jurors and finalists for the 2013 Grand Prix d'Horlogerie de Genève have just been announced. And the contest now has additional categories as well as prizes.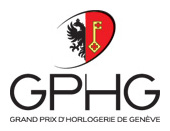 The organisers of the Grand Prix d'Horlogerie de Genève (GPHG) recently released the composition of this year's jury, a 23 person panel which includes journalists, collectors, retailers, presided over by an auctioneer. Alongside the list of jurors, the "pre-selected watches", or finalists, were announced as well. It is the usual mix of independents, niche brands and some big boys. All of them are Swiss, or German; the Asian brands which were in the first round of voting did not make it to this final list. What is notable is the addition of a new category, that of the "Grande Complication". New prizes have been added as well, including the "Horological Revelation Prize" which goes to a brand established less than five years ago, or to a young watchmaker if no brand wins the prize. And given the proliferation of vintage reissue timepieces, it is unsurprising that the GPHG now has a "Revival Prize", intended for the "[best] contemporary reinterpretation or reissue of an iconic old model". The GPHG has evolved significantly over its existence and is arguably more well regarded now than during its early yet. Nevertheless it continues to be the subject of much discussion. Be that as it may, the contest is still the most widely publicised watchmaking pageant, giving it some significance. All the candidate watches will be on show during a travelling exhibition (see the exhibition schedule) starting from October 2013. Winners will be announced on 15 November 2013. – SJX
Back to top.
---
You may also enjoy these.