Introducing the Hermès Cape Cod Rocabar with incredible enamel dials by Anita Porchet (with live photos and pricing)
Hermès commission Anita Porchet to create a series of enamel dials inspired by a silk scarf.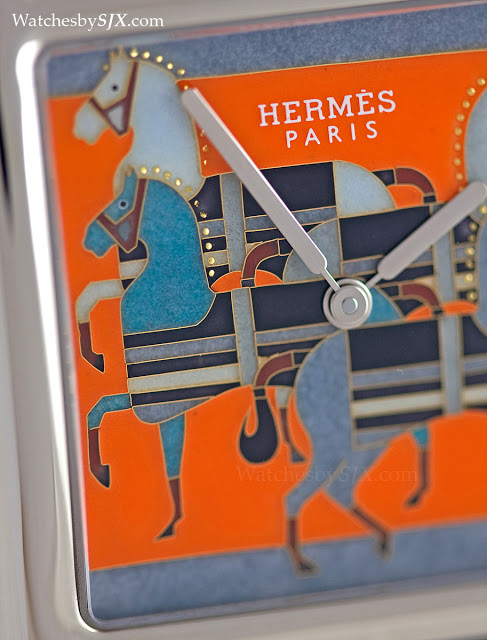 For the most recent edition of its métiers d'art timepieces, the Cape Cod Rocabar, Hermès turned to none other than Anita Porchet, one of the most accomplished enamellists in Switzerland. Her work here draws on the motif from the Hermès "rocabar" scarf, which depicts stylised horses on a geometric background.
Created using the cloisonné and paillonnée enamel techniques, the "rocabar" dials appear simplistic at first glance, but they reveal a remarkable level of detail and craftsmanship upon closer examination.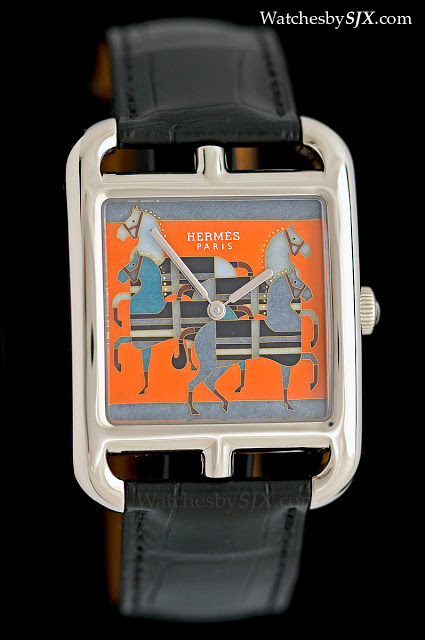 Notice the tiny "AP", for "Anita Porchet", in the lower right corner of the dial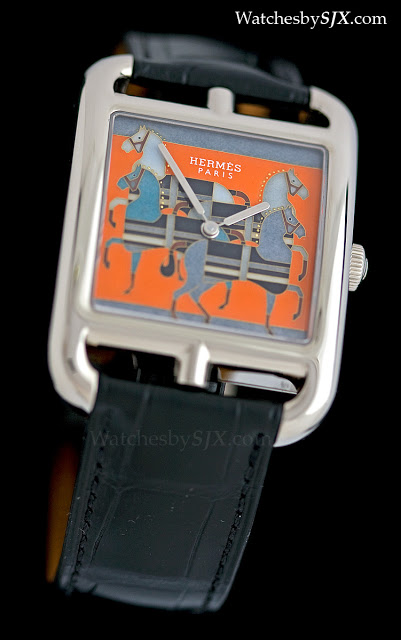 Each horse is formed from fine gold wires, the intricacy of which can only be appreciated with magnification.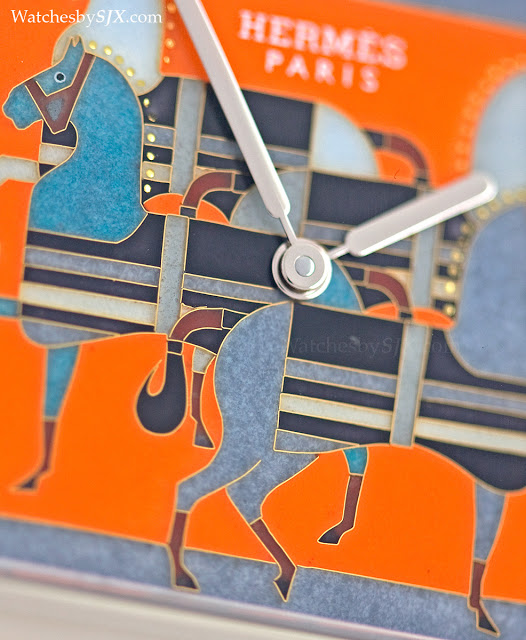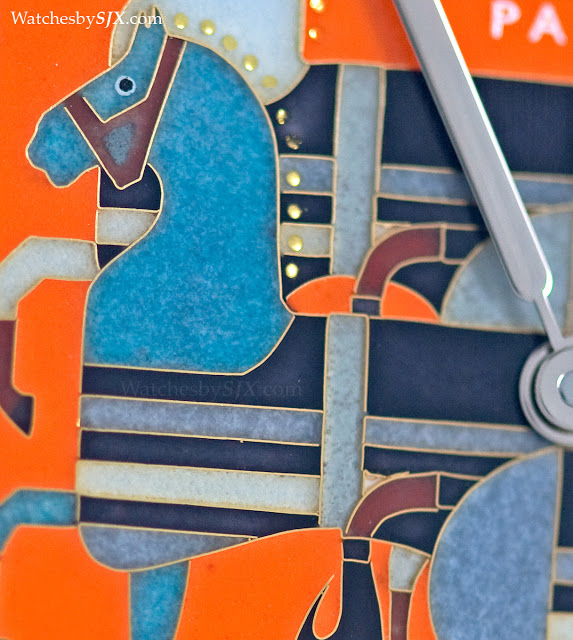 The colours are vivid, rich and nuanced up close. And the enamelling is near perfect – which is as good as it gets since by definition enamel cannot be flawless – with a glassy, smooth surface. These are truly great enamel dials.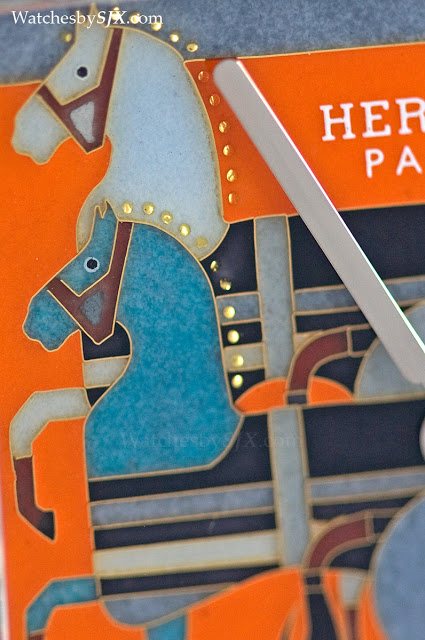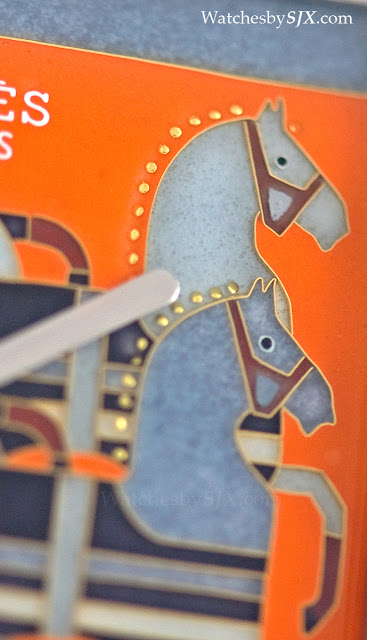 Made of white gold, the case is the Cape Cod TGM, the very largest size of this case, measuring 36.5 mm by 35.4 mm. Inside is the H1928 automatic movement made by Vaucher for Hermès. The Cape Cod Rocabar is made in a series of four colours: orange, yellow, blue and brown. Each is limited to six pieces, with the total number of 24 a reference to the Hermès store at 24 Rue du Faubourg Saint-Honoré in Paris. The price is S$162,000 (~US$127,000), including 7% tax. We recently covered the Vacheron Constantin Métiers d'Art Florilège, which also have cloisonné enamel dials made by Ms Porchet. They are equally finely crafted, but radically different in style and form, illustrating the versatility of Ms Porchet's talent. Photos of the yellow Cape Cod Rocabar follow below. – SJX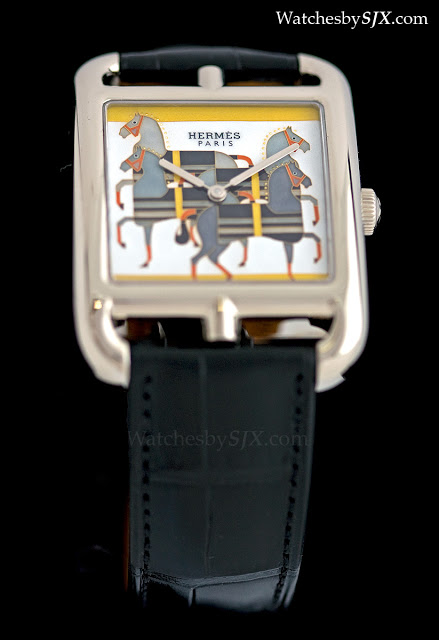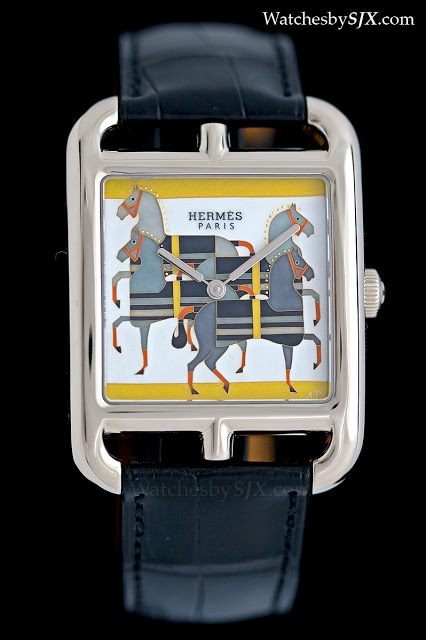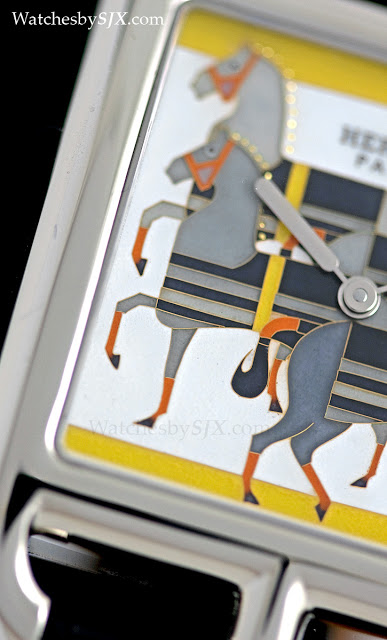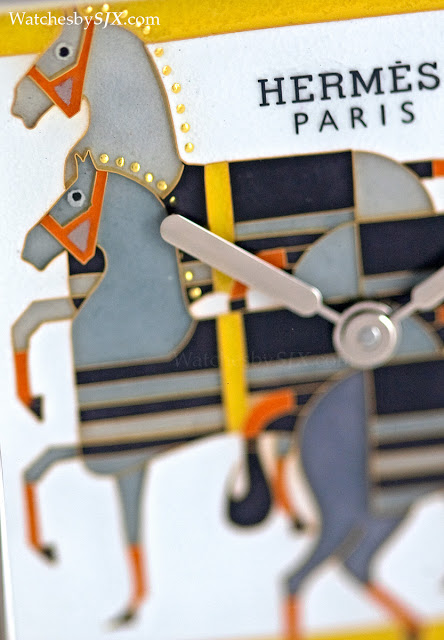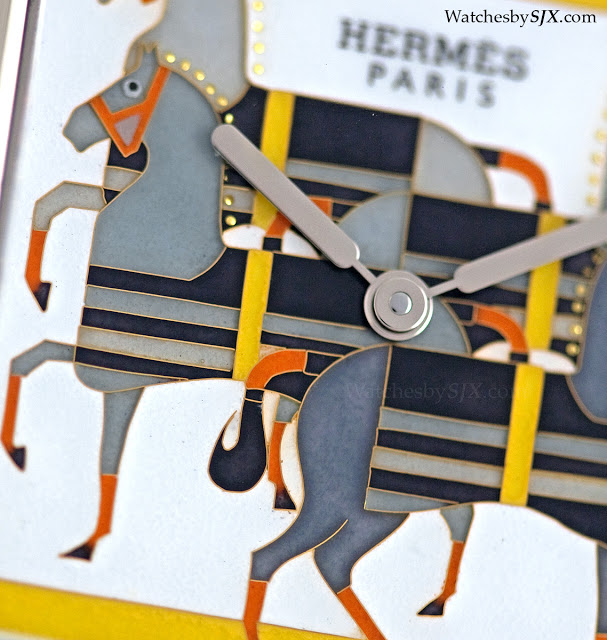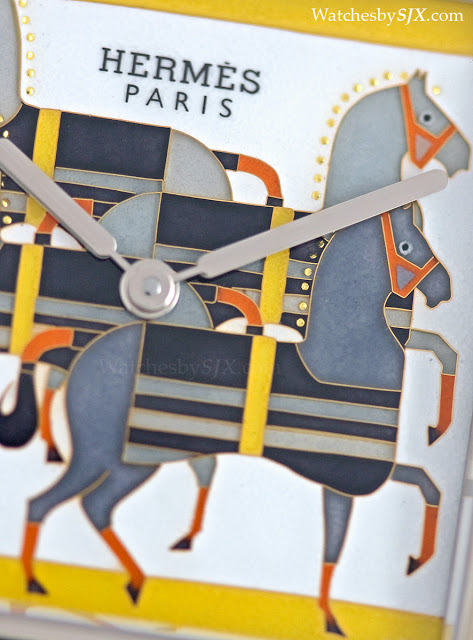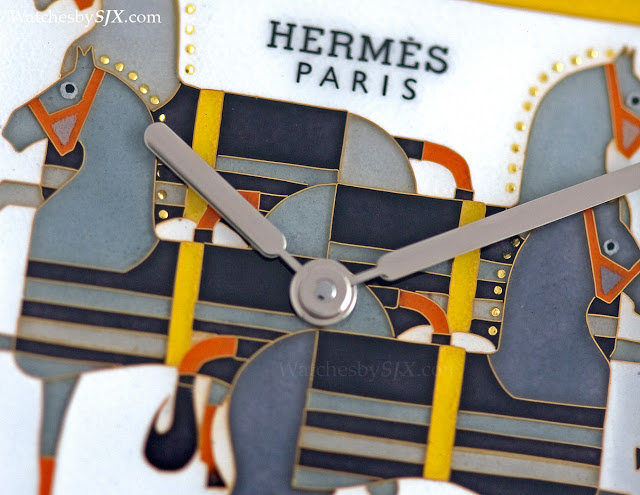 Back to top.
---
You may also enjoy these.