Up close with the Vacheron Constantin Métiers d'Art Florilège – enamel by Anita Porchet (live photos and price)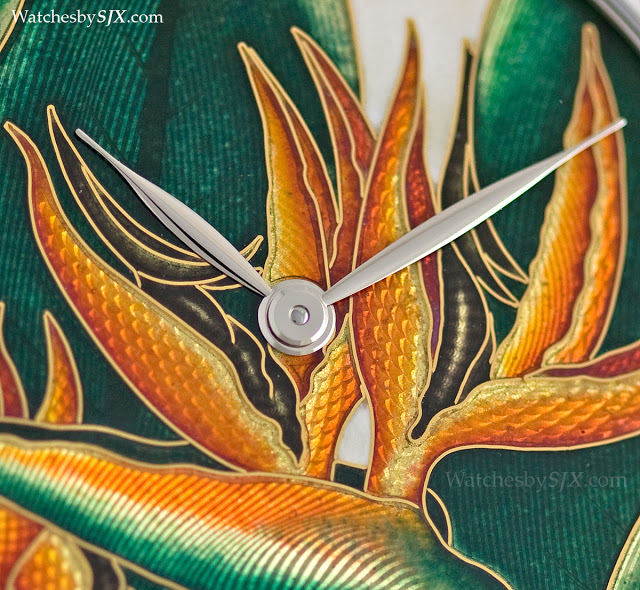 Presented for the first time at SIHH 2013, the Anita Porchet-enamelled Florilège trio is the first Métiers d'Art series made for women.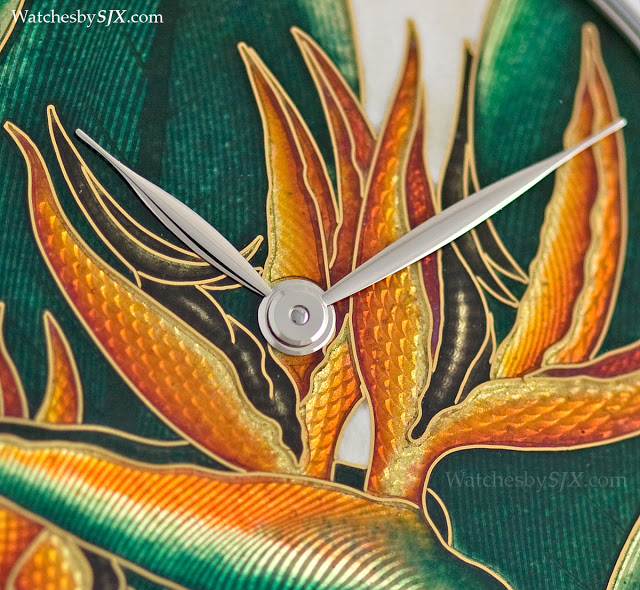 Vacheron Constantin's SIHH 2013 line-up was heavy on jewelled and ladies' watches (though there were rumours of a significant complication to be launched at Watches&Wonders next month). The highlight was the Métiers d'Art Florilège, a trio of beautifully enamelled timepieces with floral motifs. Each watch has a hand made dial. First the dial blank is hand-turned on a rose engine to create the guilloche pattern. And then it is handed over to Anita Porchet, one of the most respected enamellers in Switzerland, who works her magic. Her tiny "AP" signature can be spotted on the dials at six o'clock.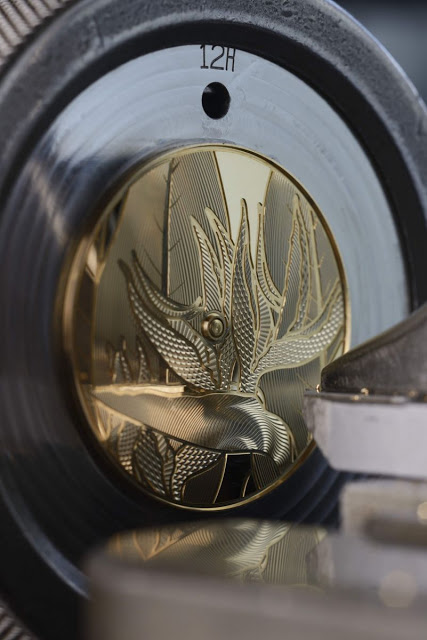 Guilloche engraved by a rose engine Photo courtesy Vacheron Constantin
Fine gold wires are soldered to the dial according to the motif, and then filled with enamel, otherwise known as cloisonné. The enamel is then fired in an oven, and the process repeated multiple times to achieve the rich, varied colours of the dial.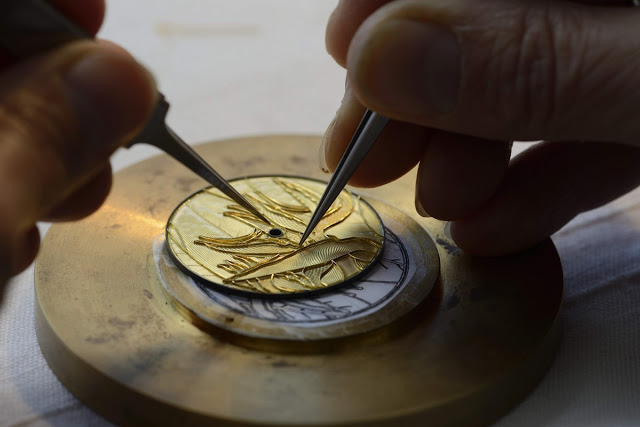 Applying the gold wires to the dial Photo courtesy Vacheron Constantin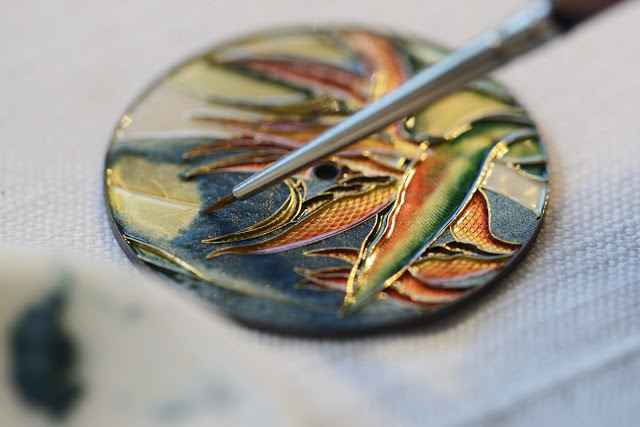 Enamelling Photo courtesy Vacheron Constantin
These are amongst the best enamel dials I have seen with incredibly colours and detail. Each dial motif is taken from plates inside The Temple of Flora, published in 1799 by English botanist Robert John Thornton's. Three dials are available, the first being the Queen watch, depicting the South African strelitzia plant. The vivid greens and orange of this dial make it the most striking of the three.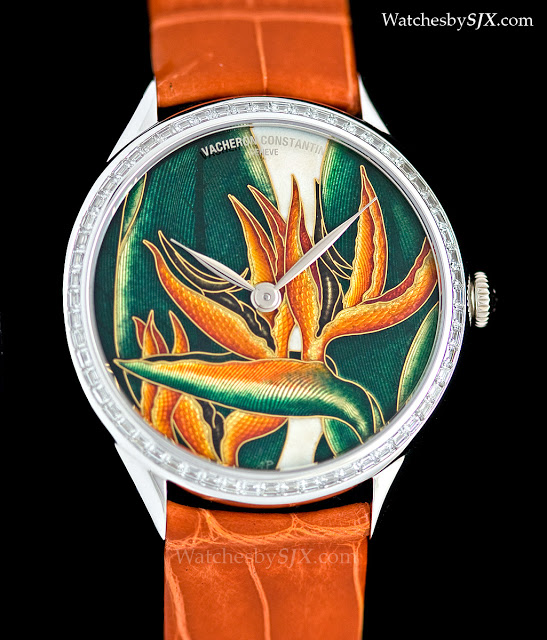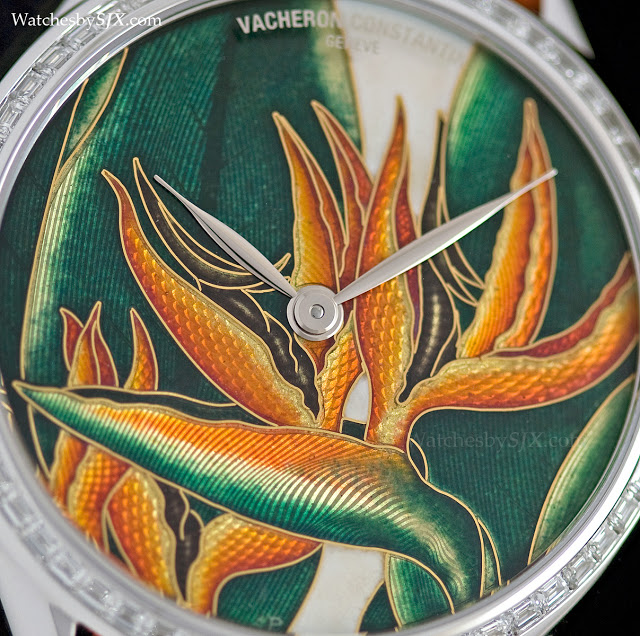 The second is the White Lily, which offers the most restrained colour palette of the three.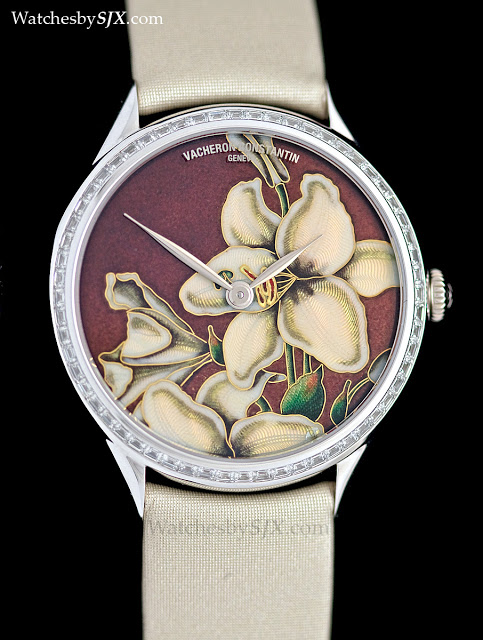 White Lily with baguette diamonds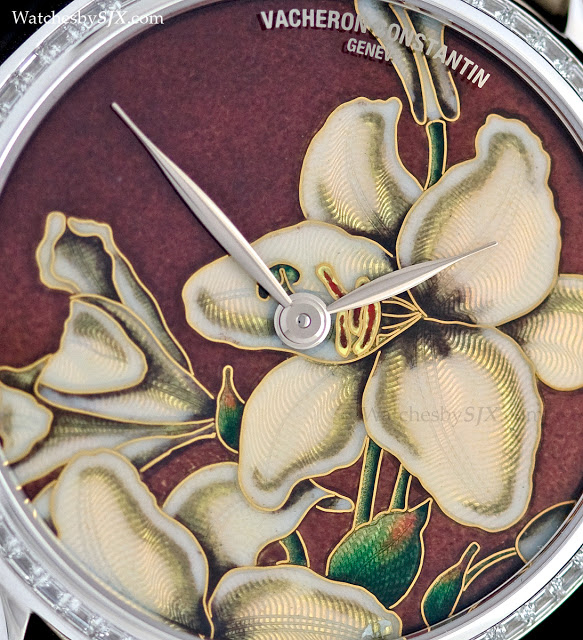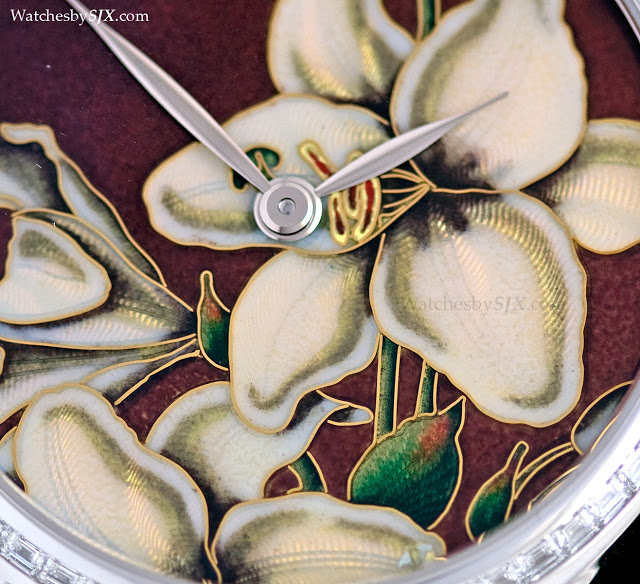 And the third is the China Limodoron. At first glance this looks simplistic, but up close the dial colours are gorgeous.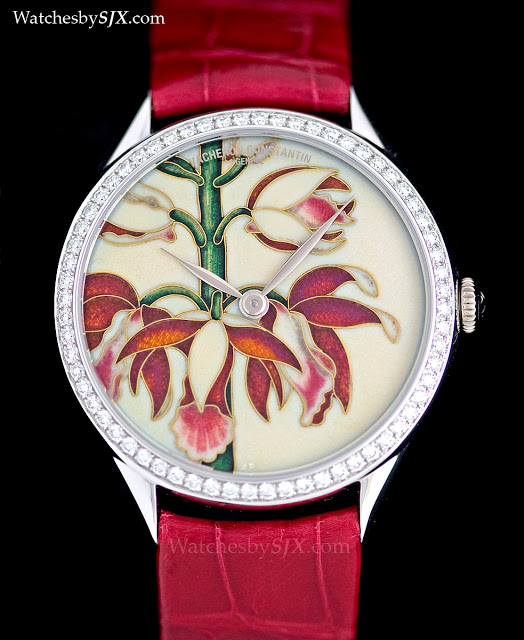 China Limodoron with round diamonds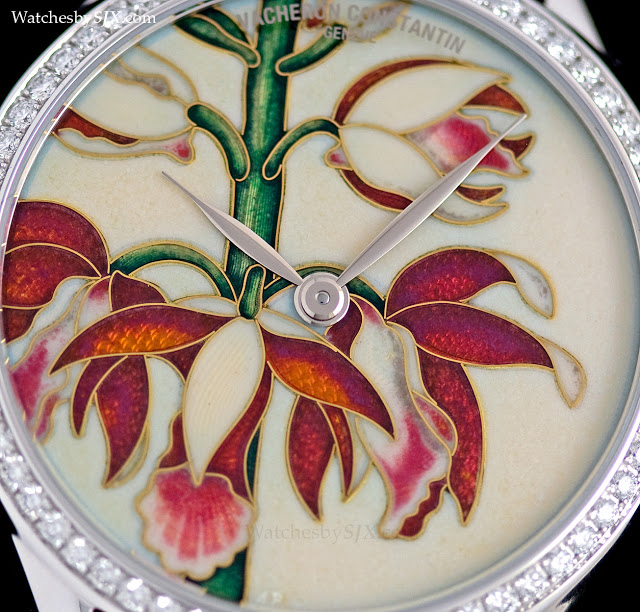 All three dials are presented in white gold cases measuring 37 mm with the hand-wound cal. 4400 inside. Each model is available in two versions. The first is a limited edition of 20 pieces, set with round cut diamonds on the bezel, with a retail price of €93,500 before taxes (~US$124,000). And the second is limited to five pieces each, with baguette diamonds, and a retail price of €115,000 each (~US$153,000). Enamel dials are always pricey, and these are from Vacheron Constantin, so these price tags are no surprise. Each watch is sold separately and all versions are available only at Vacheron Constantin boutiques. – SJX
Back to top.
---
You may also enjoy these.