Hands-on with some very special H. Moser Mayu prototypes – an exclusive look at some surprising watches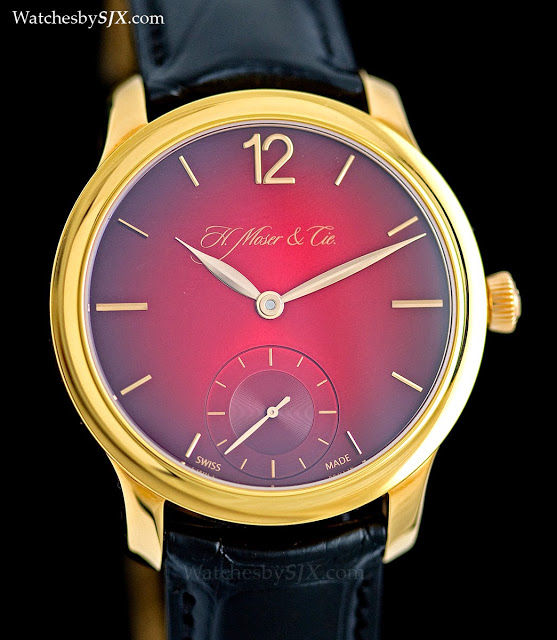 H. Moser is known for its restrained designs and ingenious complications – so far. These Mayu prototypes maintain the typical Moser style, but with a surprising palette.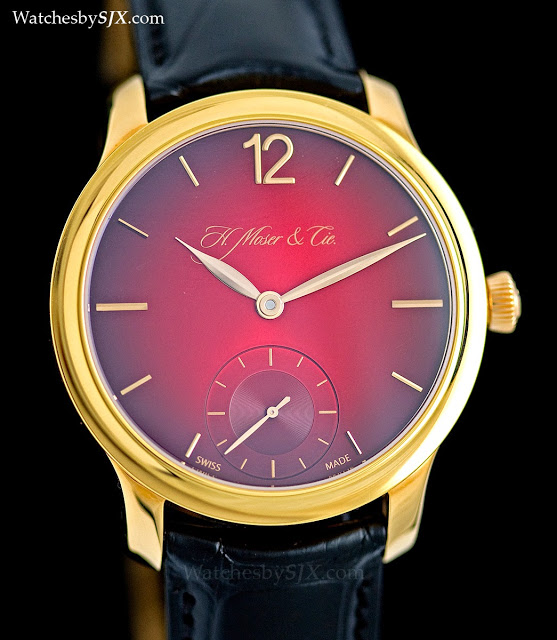 H. Moser CEO Edouard Meylan was recently in town, bringing with him the Baselworld 2013 collection (which includes the Nomad Dual Time we covered last week) as well as these prototypes of the Mayu, the brand's entry level model. Are they a tantalising hint of what H. Moser might do in the future? Though H. Moser didn't invent the fumé dial, it has almost become a signature for the brand. The graduated colours of the dial give it the appearance of being slightly charred. So far the fumé dials used by Moser are in the usual subtle colours favoured by the brand, like the chocolate tone of the Perpetual 1 Golden Edition.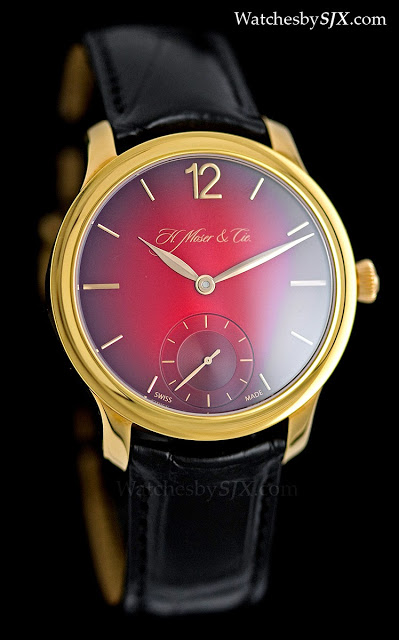 These Mayu prototypes use the same fumé effect, but with totally unexpected colours. The red is extremely striking, but my favourite is the pale blue. Notice the distressed leather strap used on the pale blue Mayu, another interesting possibility for the future.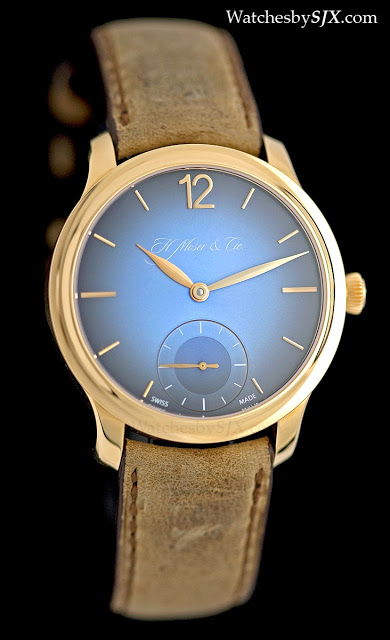 That being said, these are just prototypes, so there is no certainty they will make it into production. They do, however, offer up some intriguing possibilities. – SJX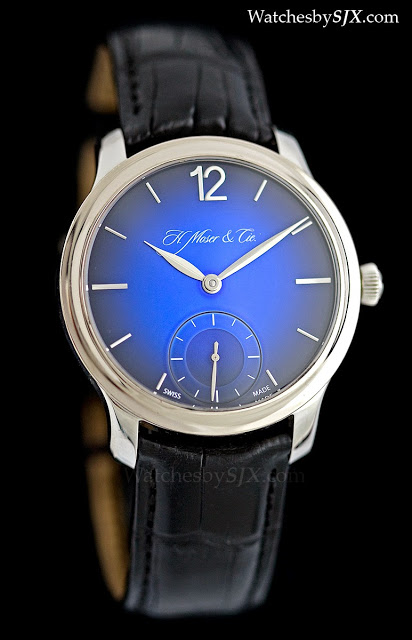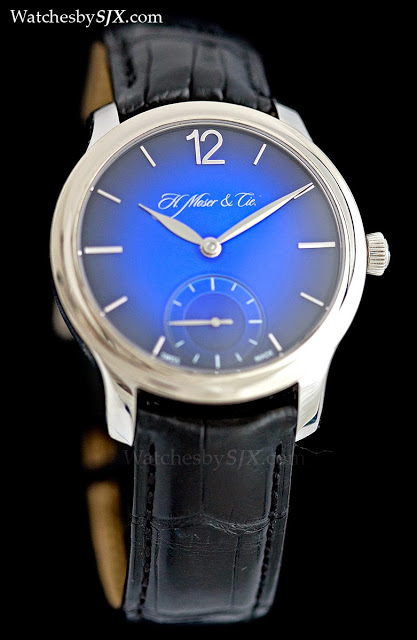 Back to top.
---
You may also enjoy these.

H. Moser & Cie. adds two blue timepieces to its collection at SIHH 2016, the Endeavour Centre Seconds Concept Funky Blue and Venturer Small Seconds XL - specs and prices follow.