Introdycing the Girard-Perregaux Tourbillon Bi-Axial in Tantalum and Sapphire (with specs and pricing)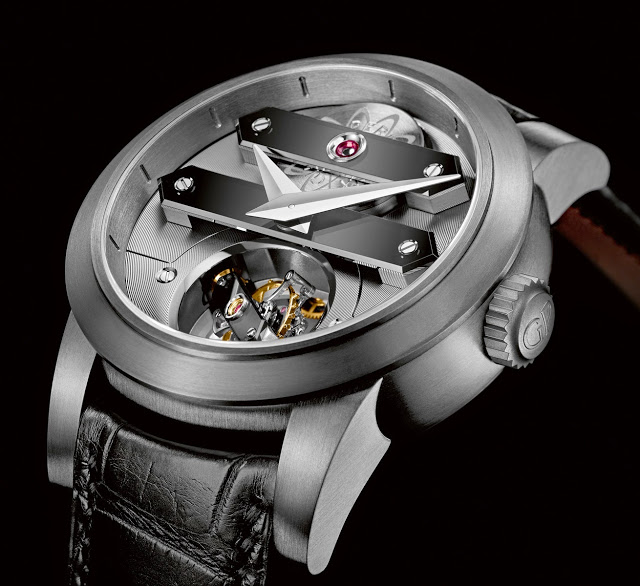 Girard-Perregaux has just unveiled the Tourbillon Bi-Axial tantalum and sapphire, a double axis tourbillon with sapphire bridges in a tantalum case.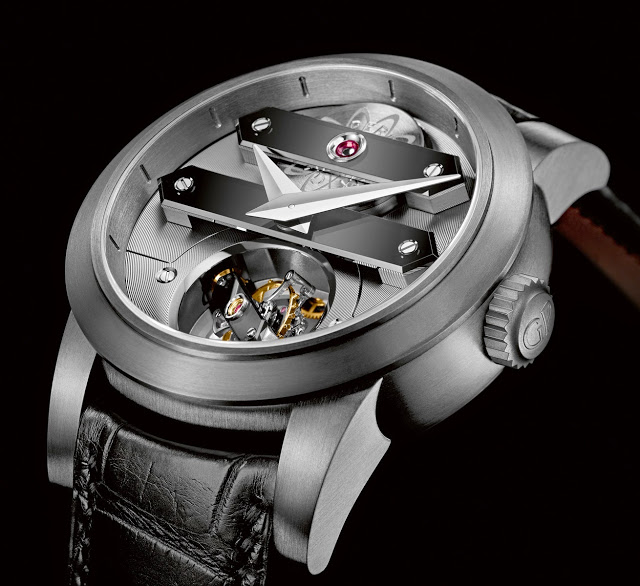 Tantalum is dense metal with a distinctive and beautiful greyish-blue colour with an exceptionally high melting point of over 3000 °C. At 45 mm wide, this will be a hefty watch. The tantalum case is combined with grey tinted sapphire bridges, including the bridge of the bi-axial tourbillon. The bi-axial tourbillon is the most elaborate version of GP's iconic Tourbillon with Three Gold Bridges. Its inner cage makes one revolution every 45 seconds, while the outer cage with the sapphire bridge rotates once every one minute 15 seconds.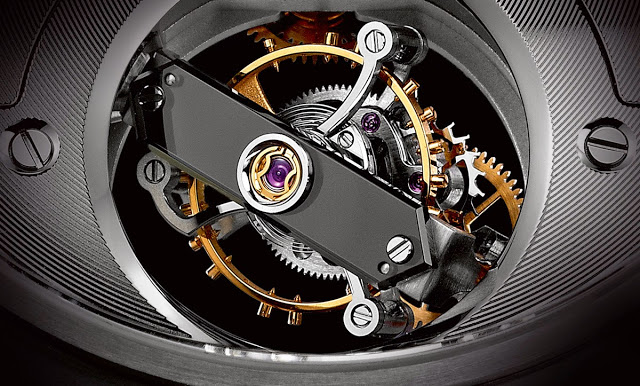 This is the latest iteration of the Girard-Perregaux Tourbillon Bi-Axial, which was previously available in gold and also titanium. The retail price is US$478,500. – SJX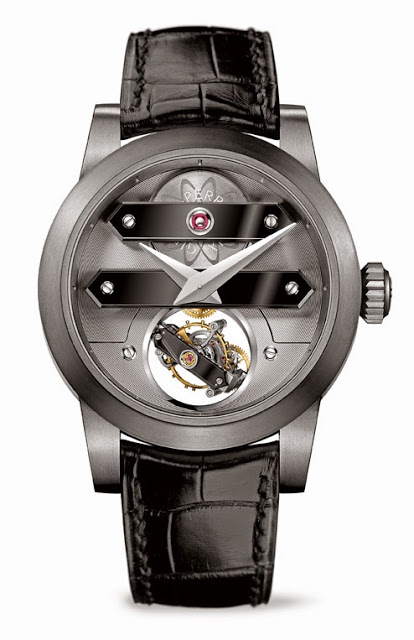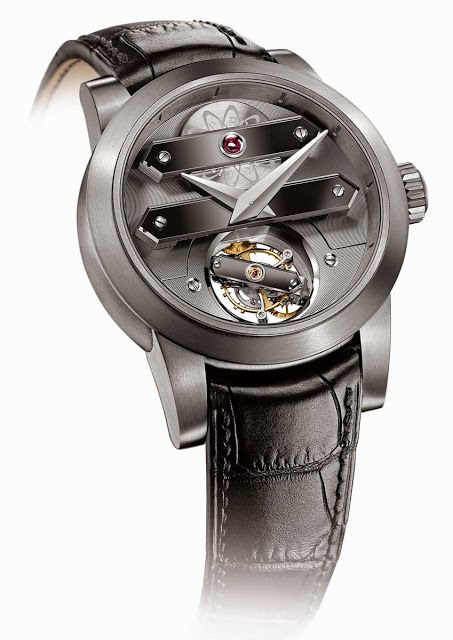 Back to top.
---