A Panerai Bronzo PAM382 patina, six months on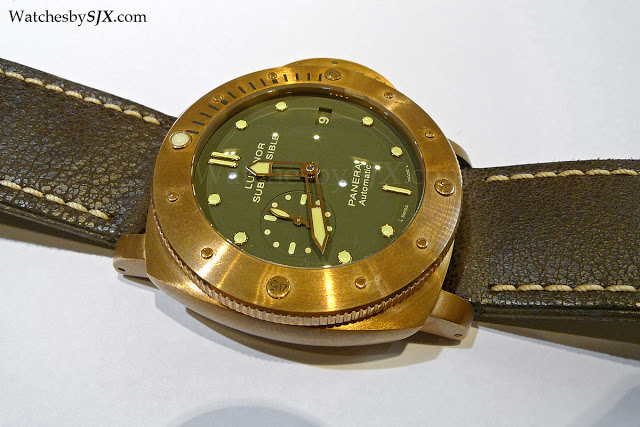 In March I posted photos of a newly acquired Panerai Bronzo PAM382. Those photos showed a watch that was only a month old, with the barest hint of a patina. The bronze case still retained its bright yellow shade.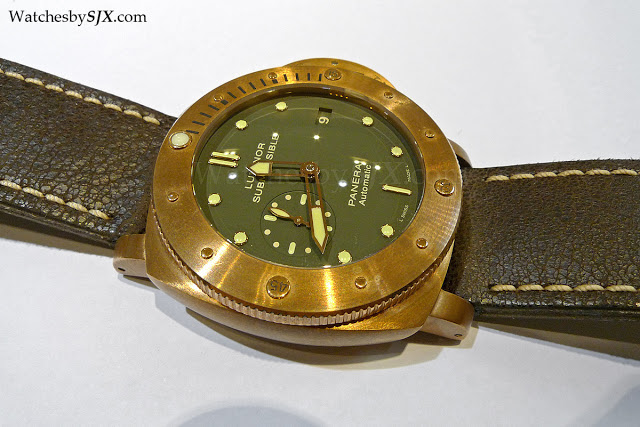 Panerai Bronzo after six months of wear
Here are photos of that very watch, six months on. This Bronzo has been worn regularly, but carefully. Just casual wear, no extreme sports or saltwater, which we have seen the effects of on the infamous Chronopassion Bronzo. The most obvious change is the darkening of the case colour. The bright coppery tone has been lost.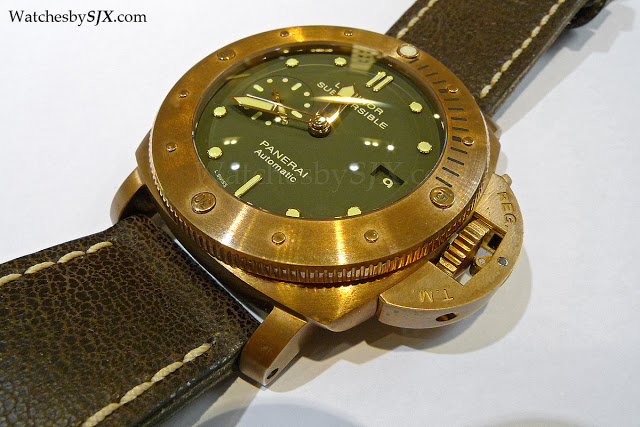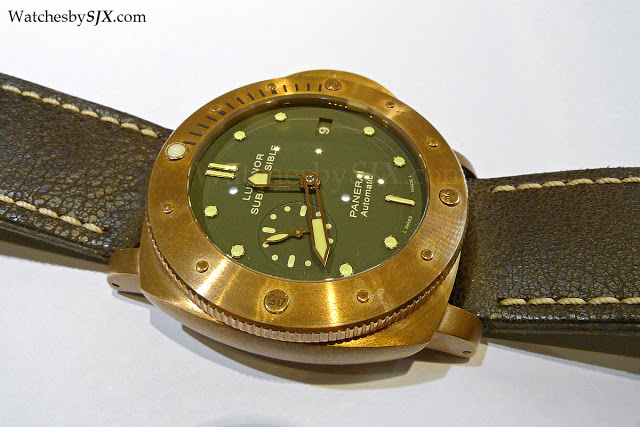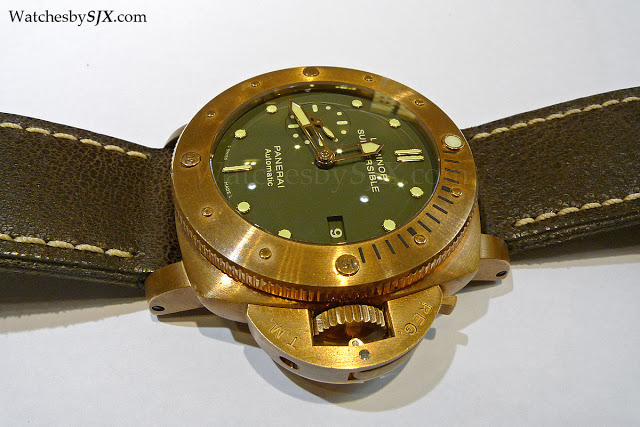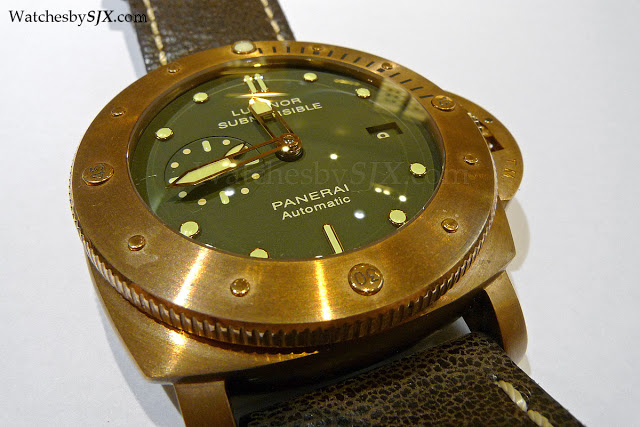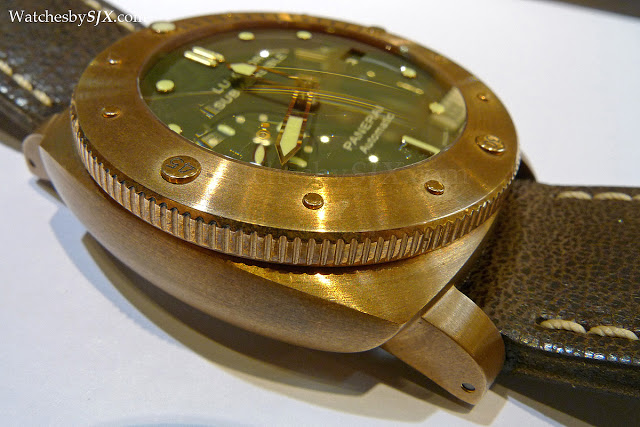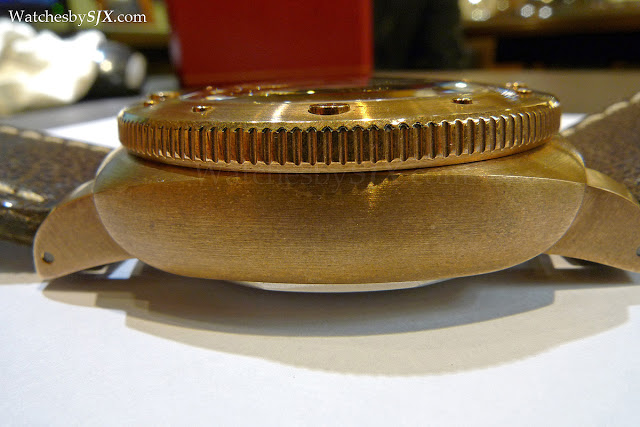 A patina is developing, especially in the corners and crevices. Look at the notches in the bezel, as well as around the lugs and crown guard.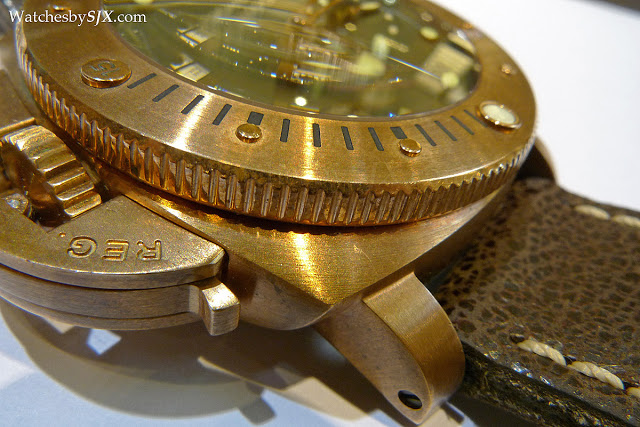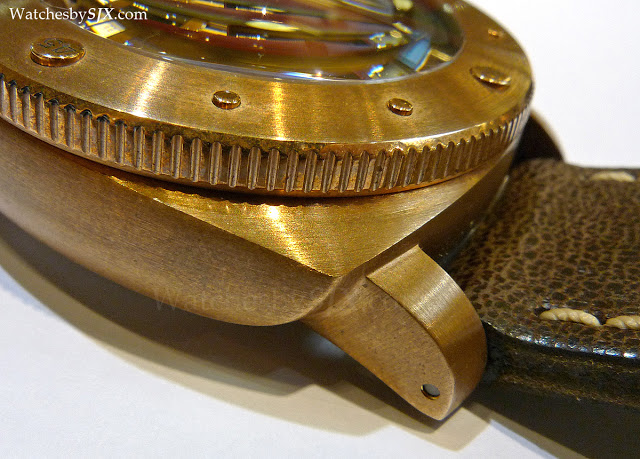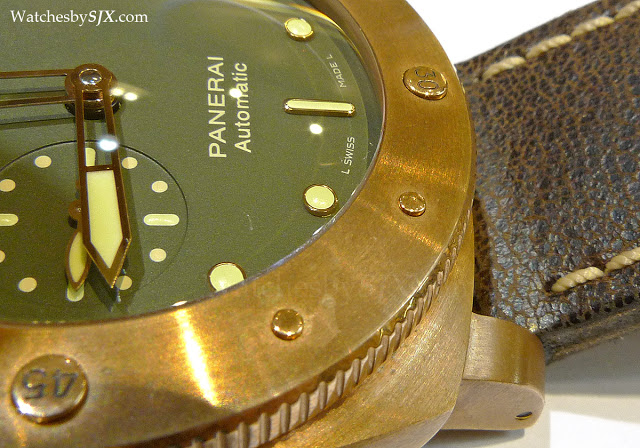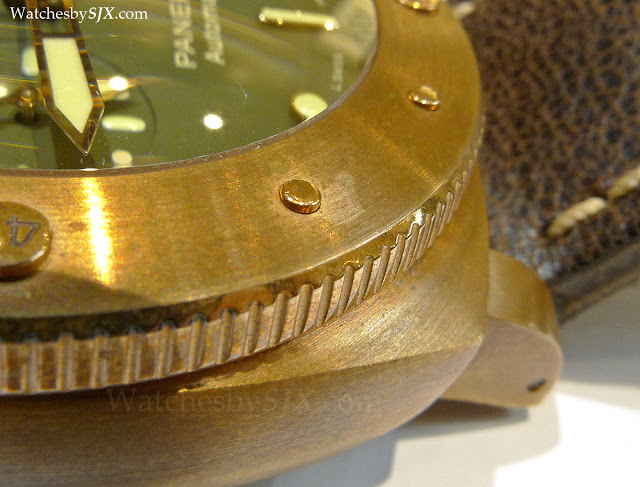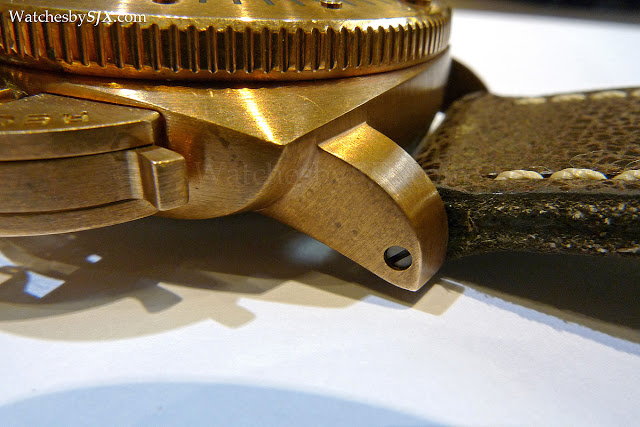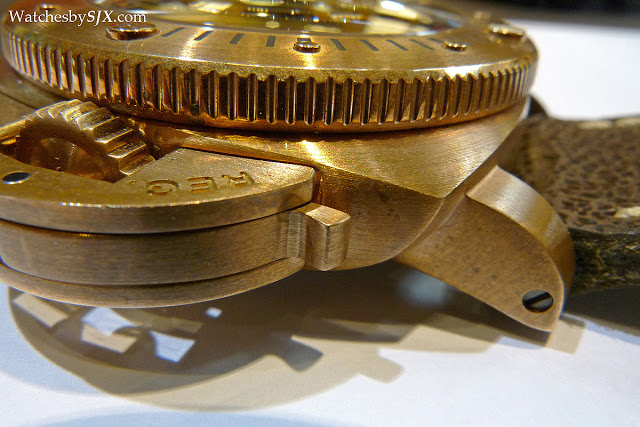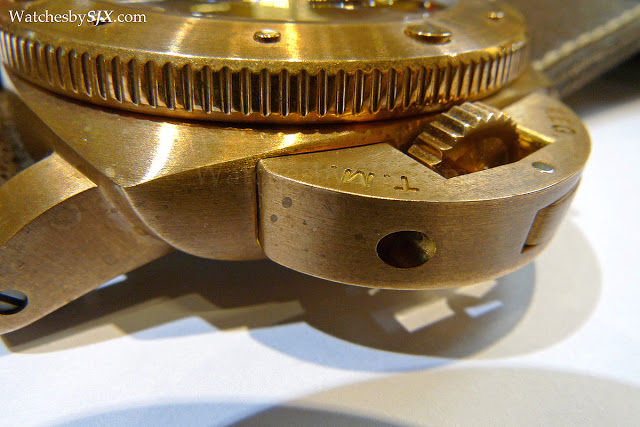 Is the watch still attractive? The owner definitely thinks so. In a few months we will examine this watch again. – SJX
Back to top.
---
You may also enjoy these.