Face off: Tudor Black Bay vs Mk II Kingston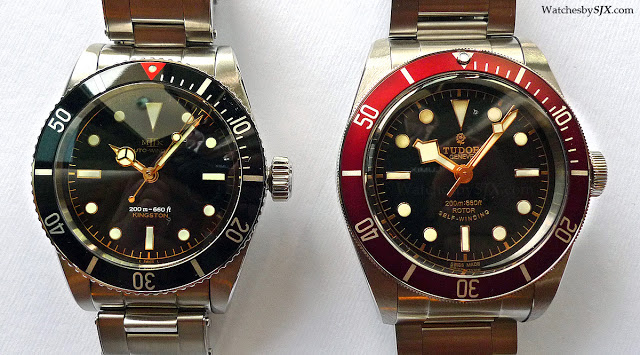 The Tudor Black Bay and Mk II Kingston are visually, and conceptually, similar. They shamelessly take inspiration from the 1950s Rolex (and Tudor) Submariner. Despite the superficial similarity, they are actually two fundamentally different watches.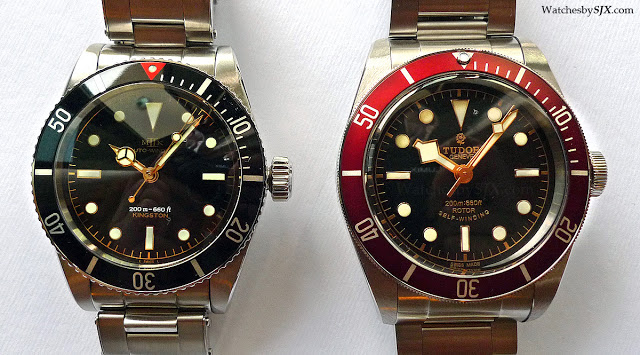 Mk II Kingston (left) and Tudor Black Bay
Between the two, the Kingston, made by military watch homage specialist Mk II, is a more faithful remake. With its 39.2 mm diameter and rivet bracelet, it looks and feels like a vintage watch. The Kingston was obviously conceived with the intention of recreating the look and feel of a 1950s Submariner. On the other hand, the Tudor was clearly designed as a modern watch, rather than a literal remake, but with a design that incorporates elements of vintage Tudor dive watches. It is more substantial all round, and larger too, at 41 mm in diameter.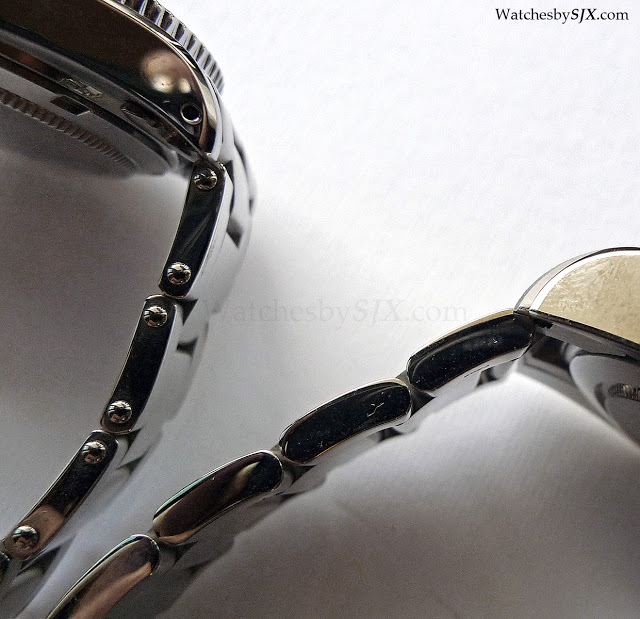 Mk II Kingston rivet bracelet (left) vs Tudor Black Bay
The case, bracelet and clasp are all thicker and heavier than the Kingston. That being said the Kingston and Black Bay have the same overall right, because the Kingston has a domed crystal and case back.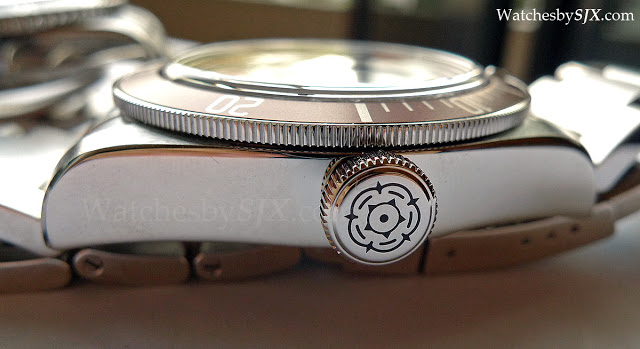 The Tudor Black Bay (above) is much thicker than the Kingston (below)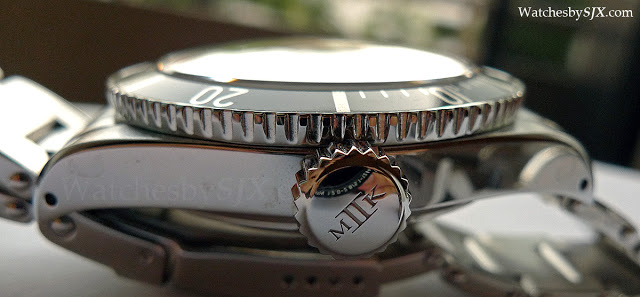 More significantly, the Black Bay is a better made watch – it displays a higher level of fit and finish. Take for instance the finish on the lugs, the Tudor case has a sharper, tidier edge. Also, the Tudor crown screws down much more smoothly and reassuringly than on the Mk II.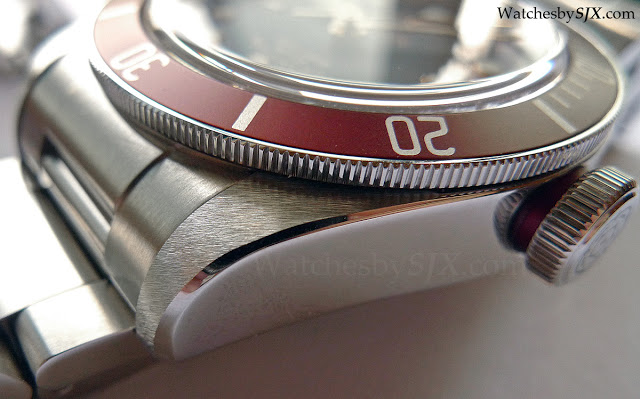 Tudor Black Bay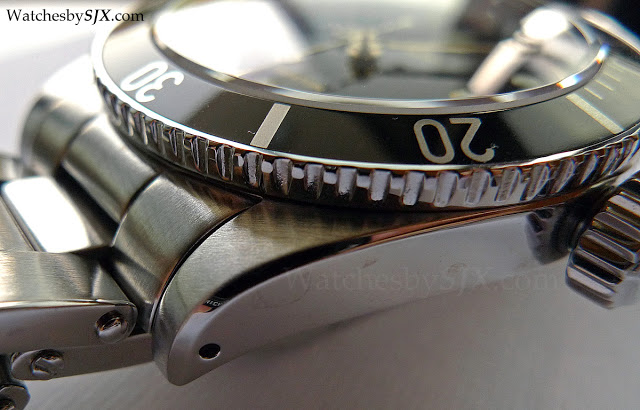 Mk II Kingston
The Tudor has finer details as well. Compare the details on the bezels, as well as the crowns.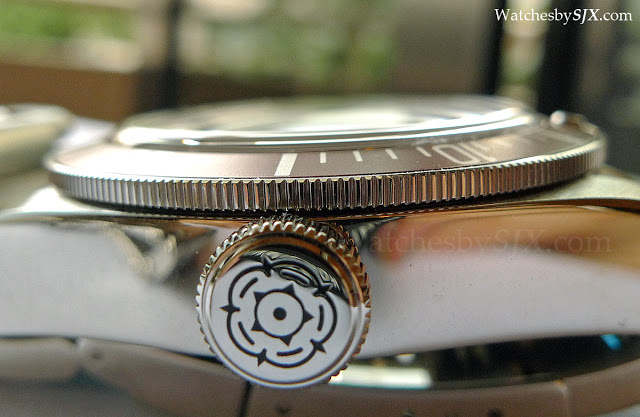 Tudor Black Bay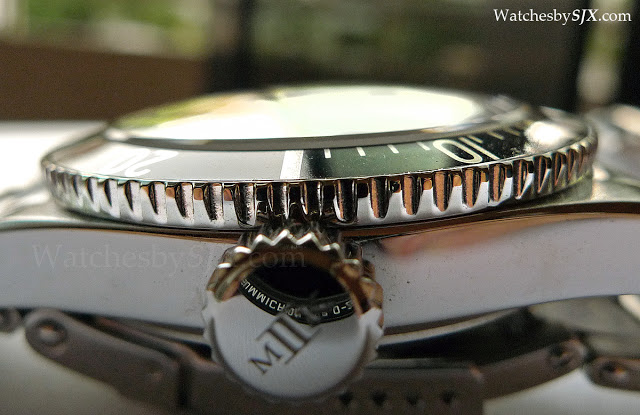 Mk II Kingston
But in the Kingston's favour, it does cost much, much less than the Tudor. At about a quarter of the Black Bay's price, the Kingston is a solid watch for the money. The Kingston, however, is now sold out though Mk II has a replacement, the Nassau, on hand. Mk II's decision to introduce the Nassau is disappointing, since the Kingston was meant to be a limited edition, albeit an extremely affordable watch. But given the low cost of the Kingston that is not a big deal. And then there is the wait, I waited over two years for my Kingston, and the Nassau seems to be delayed too (I've given up keeping track). Although the Tudor costs quite a lot more, it is a substantially better watch. Once the initial euphoria and resulting waiting lists disappear, the Black Bay is great watch for the money. For high resolution macro photographs of the Black Bay, look no further. – SJX
Back to top.
---