MB&F and Urwerk founders launch new brand and watch inspired by Wankel engine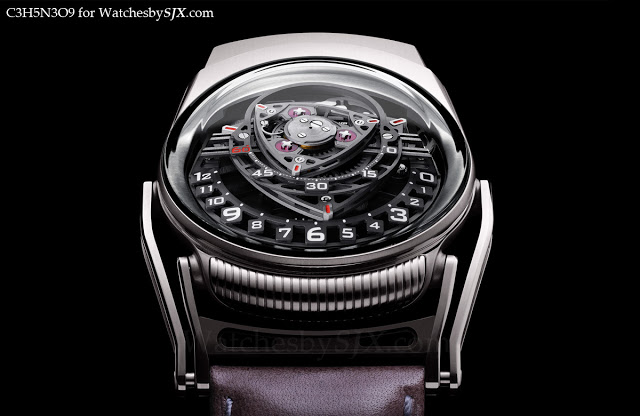 C3H5N3O9 is a fresh brand with an interesting background, timepiece and distribution plan. It was created by Maximilian Büsser and Serge Kriknoff of MB&F (Mr Kriknoff is CEO of MB&F) along with Martin Frei and Felix Baumgartner of Urwerk. Think of it as combining MB&F's marketing and communication prowess with Urwerk's accomplished nerdy DNA.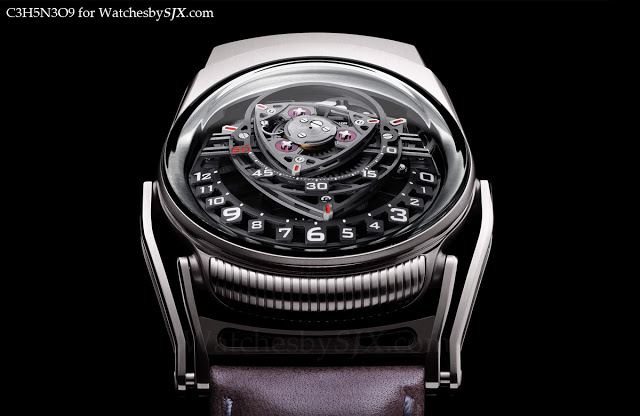 The brand's name is the chemical formula for nitroglycerine, which the brand explains as "Many of the most reactive (and most exciting) chemical reactions derive from combining seemingly innocuous ingredients." In addition, the brand says "C3H5N3O9 is an experimental platform, not a luxury brand." Those are the ambitions of C3H5N3O9; "concept" and "experimental" brands command a premium. And the reactive and exciting result of that partnership is the ZR012, or C3H5N3O9 ZR012 to give the watch it's full name. Inspired by a Wankel engine, it is an intriguing and attractive looking watch. The concept was created by Martin and Felix at Urwerk, then developed by Urwerk constructor Cyrano Devanthey.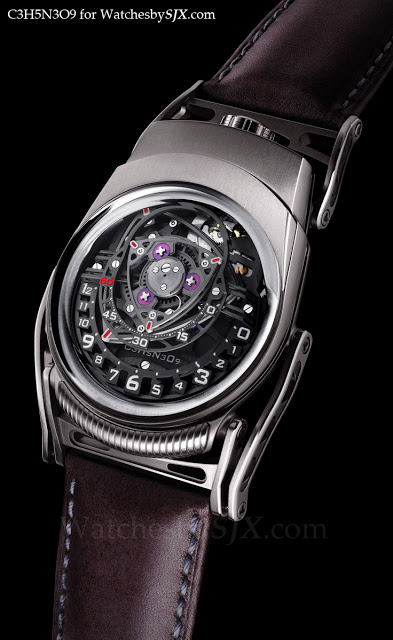 Based on a Wankel engine, the time display comprises twin discs shaped similar to a Releaux triangle, one each for hours and minutes. And they turn in a similar fashion to the rotor in a Wankel engine.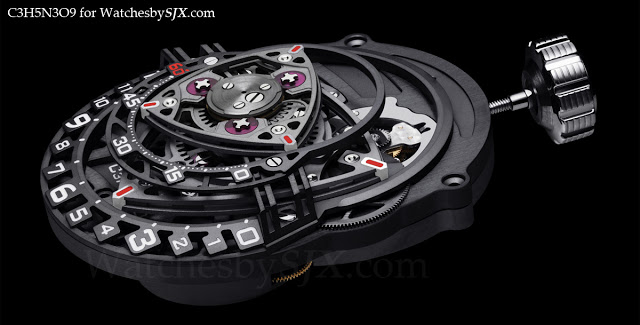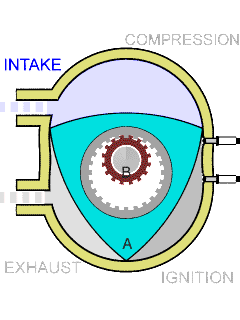 Wankel engine animation from Wikipedia

Then Max Busser and Serge Kriknoff, together with frequent MB&F designer Eric Giroud, created the case. There are definitely shades of the MB&F HM4 Thunderbolt in the lugs.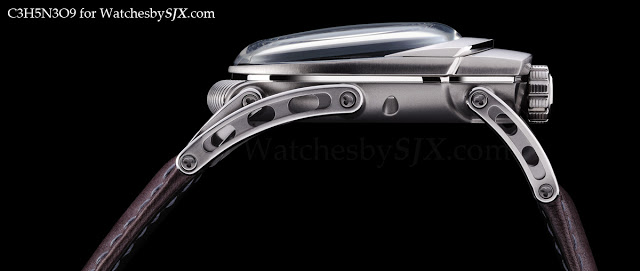 The case, which is zirconium, measures 55 mm by 44 mm without lugs. This is limited to 12 pieces in zirconium, with another 12 pieces in red gold next year.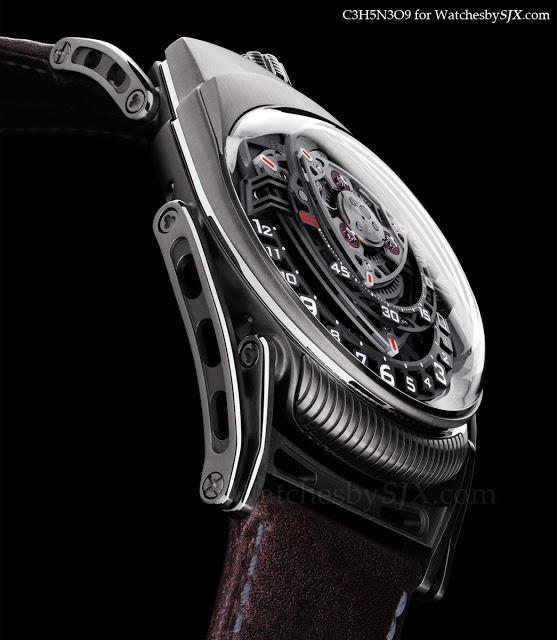 What is especially interesting is the fact that C3H5N3O9 will bypass traditional retail channels, instead it will be sold online via the C3H5N3O9 website. The price is CHF110,000, with a deposit of CHF33,000 required. There are several reasons I can imagine for this, including ensuring the price is kept to retail (discounting is bad for brand equity). Big brands are all cutting their distribution network, and it takes a brave independent to do so. But given the small scale of production, relatively accessible price, and the brand names behind C3H5N3O9, I reckon it will sell. As for the brand name, I expect no one will remember it exactly but everyone will know the brand with the long chemical formula name. – SJX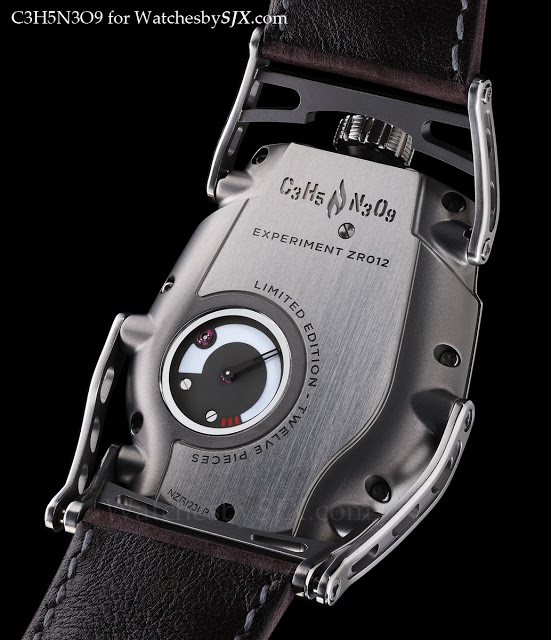 Back to top.
---
You may also enjoy these.