The Last Seiko Credor Eichi Has Been Sold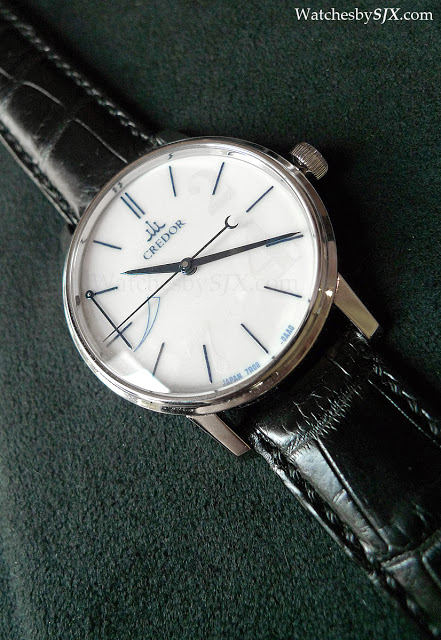 The Seiko Credor Node Spring Drive Eichi (ref. GBLR999) is one of the finest finished watches in the world – the photos speak for themselves. It was part of Seiko's exquisite high-end Credor range that also includes the amazing Credor decimal repeater.
I use past tense as the last Credor Eichi was completed by Seiko Epson's Micro Artist Studio in 2011. And one of the last, or perhaps the absolute last, Eichi watches was just received by its lucky owner.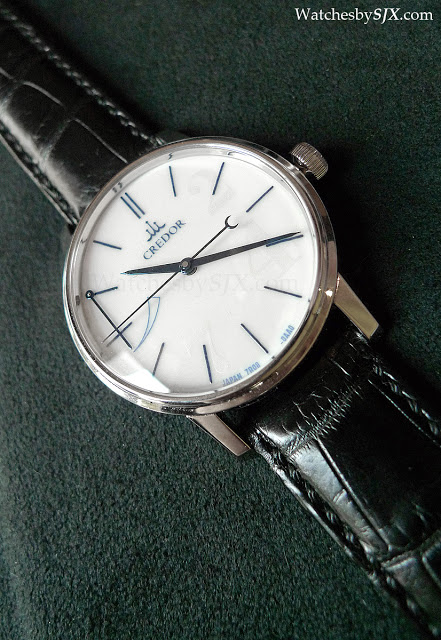 Seiko Credor Eichi
The Eichi retails for approximately US$70,000 and is labelled "Seiko Time Corp." on the case back. Only a truly remarkable collector would buy an Eichi, because he must be able to overcome the branding and he must know how to appreciate the remarkble finish. Especially since the owner is non-Japanese, possibly the only person outside of Japan to own one. Unsurprisingly the packaging for the Eichi is as modest as the watch itself. A mere black lacquered wood box.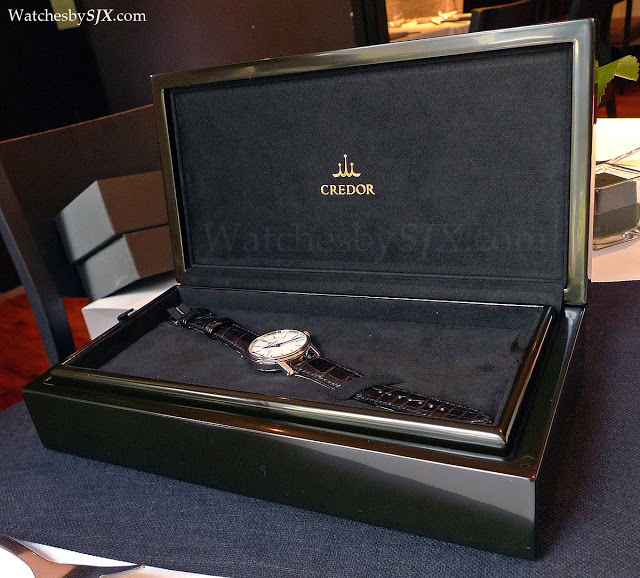 But inside sits an incredible watch. The dial is Noritake porcelain and also luminous in its whiteness. Everything on the dial is hand-painted but extraordinarily fine.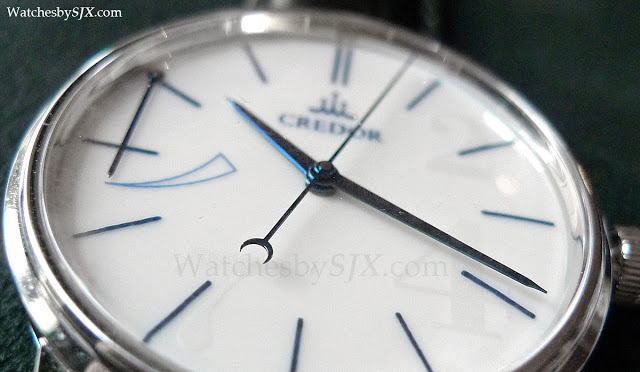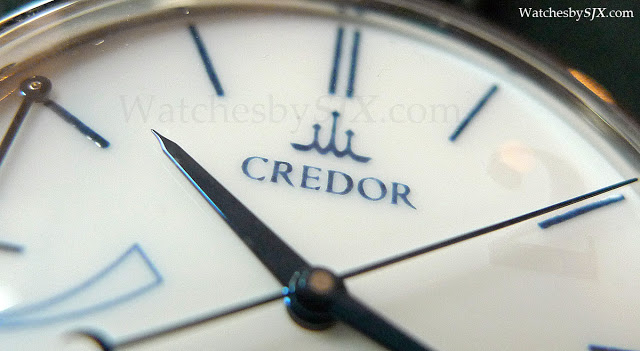 Equally superlative are the blued steel hands which are beautifully formed.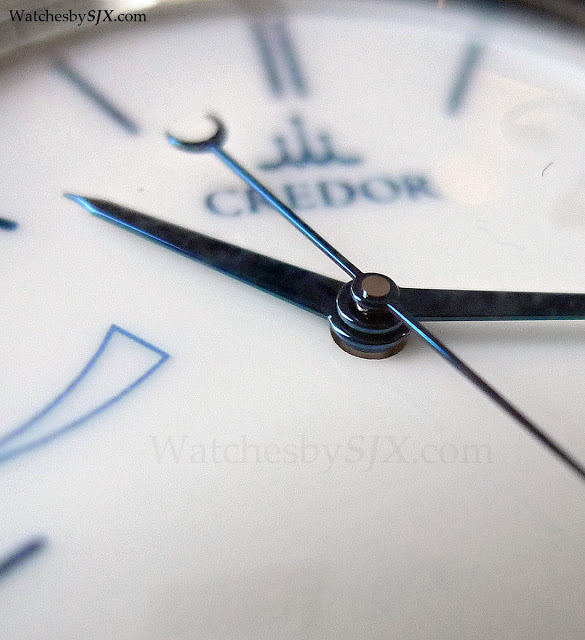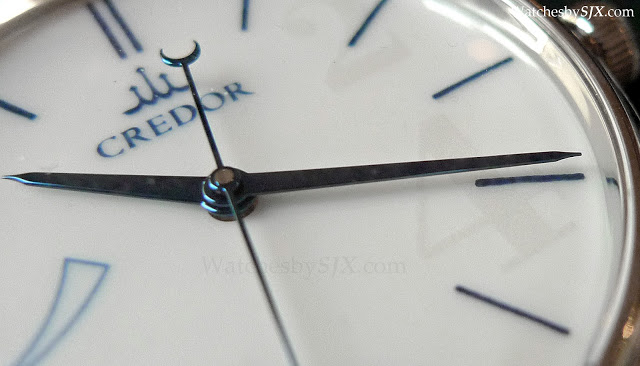 A notable detail is the porcelain insert set into the crown, which is platinum, like the case and pin buckle.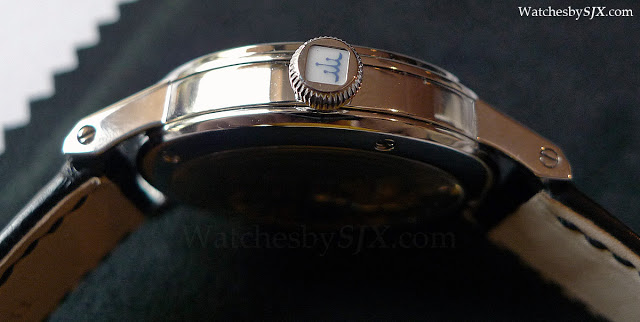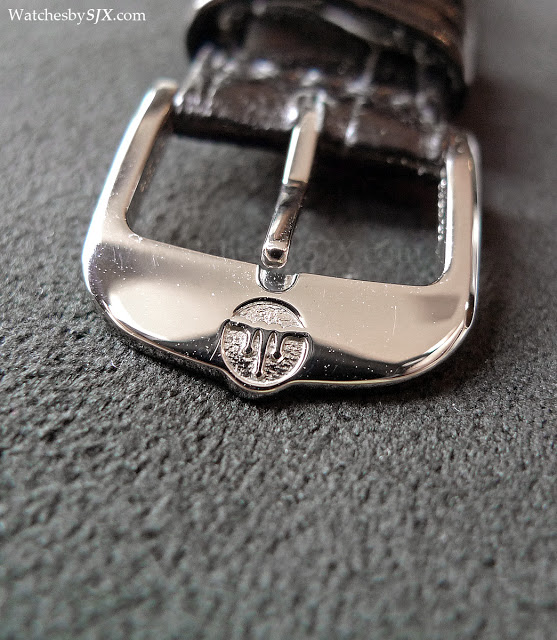 And over on the back the masterpiece is revealed. It is so well finished it catches the light like a jewel.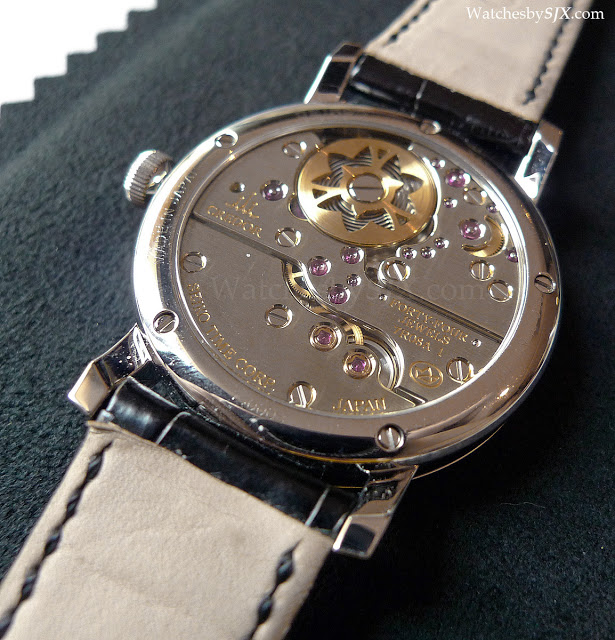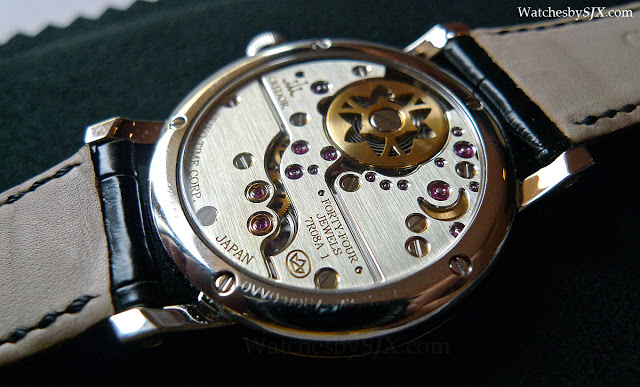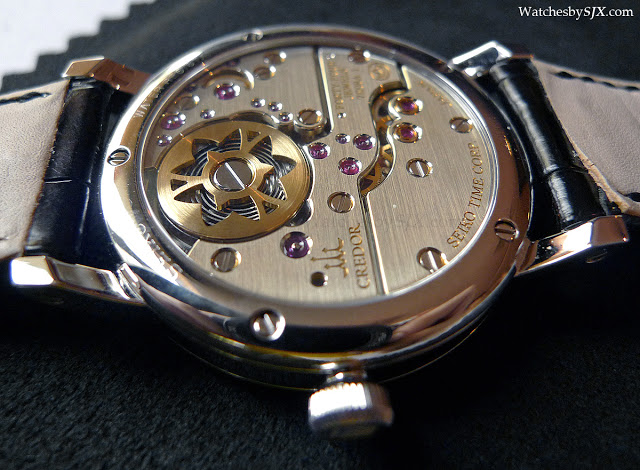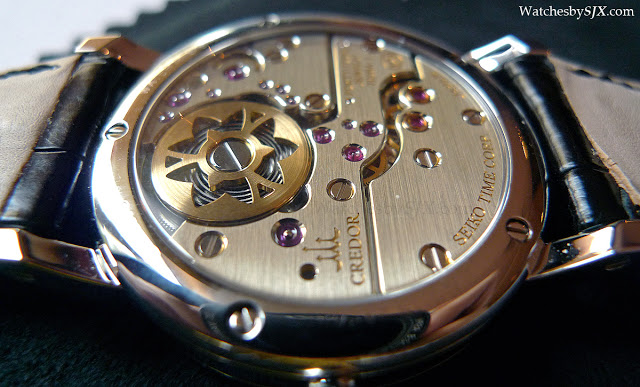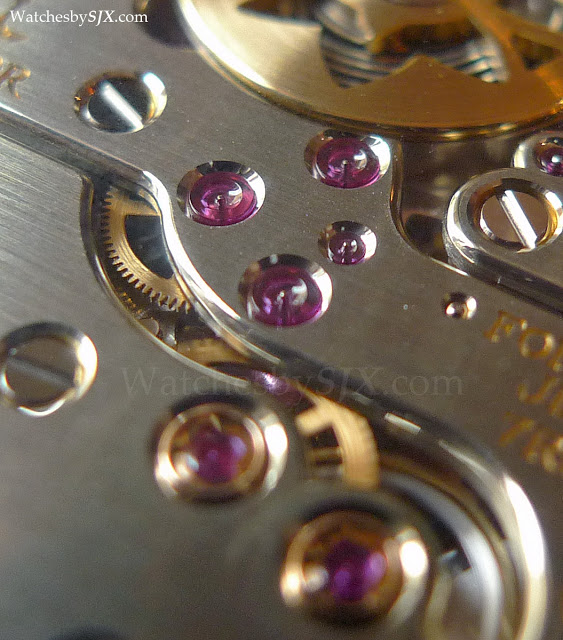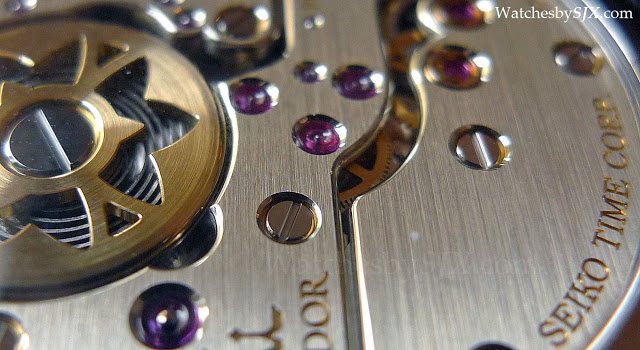 Congratulations to the owner. High resolution macros of the Eichi can be seen in my profile of the watch. – SJX
Back to top.
---
You may also enjoy these.