Hublot bling at Basel 2012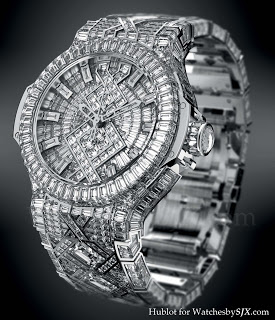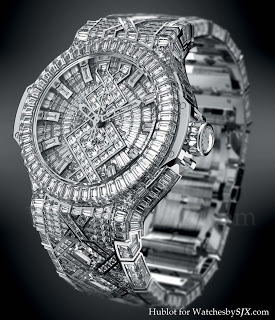 To continue on yesterday's theme of unashamed bling. You know the old saying that goes, "If you have to ask, you can't afford it?" Well the Hublot $5 Million Big Bang at Baselworld 2012 solves that problem nicely.
It has 1281 diamonds, including over 100 carats of baguettes and six square emerald cut stones of three carats each. That's about 120 carats of diamonds I reckon.
According to Hublot, 12 cutters spent seven months polishing the diamonds, followed by five setters placing the stones, all done by Atelier Bunter in Geneva. The skill and effort involved in creating this is impresive.
Naming the watch after its price is a smart move, given that this sort of watch would appeal to buyers for whom price, rather than value, is paramount. Incidentally Singapore retailer The Hour Glass purchased this watch.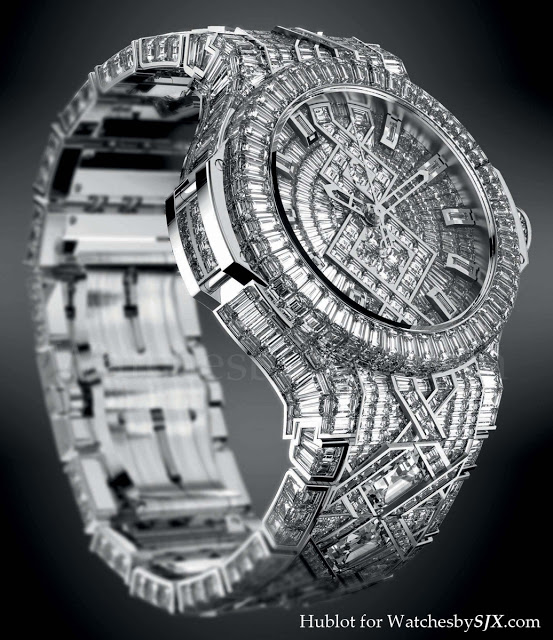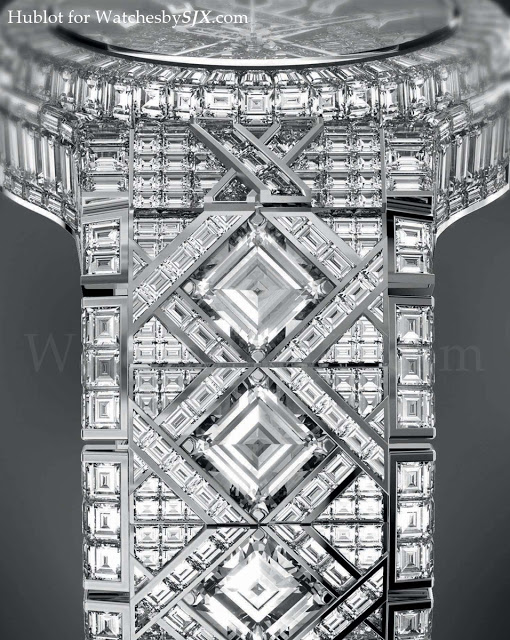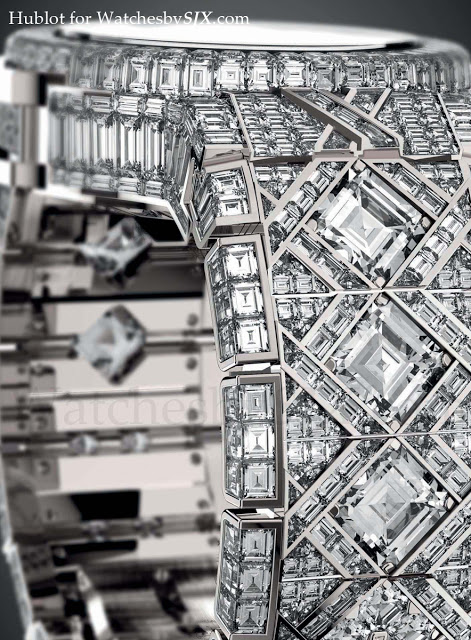 And for those who want more colour, Hublot offers lots of it with the Big Bang Tutti Frutti Tourbillon. It is available in various colours including green, pink and blue.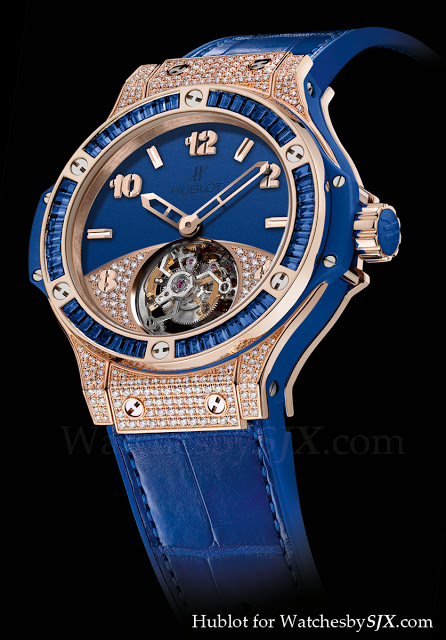 Similar but at a lower price point is the Big Bang Tutti Frutti Caviar. This watch has a ceramic case cleverly cut and faceted to resemble black diamonds – bling on a budget. Originally available in black or white ceramic with no precious stones, the Big Bang Caviar is now presented in a rainbow palette of colours, set with gems on the bezel to match.

Lastly is the Big Bang Boa Bang in a python pattern.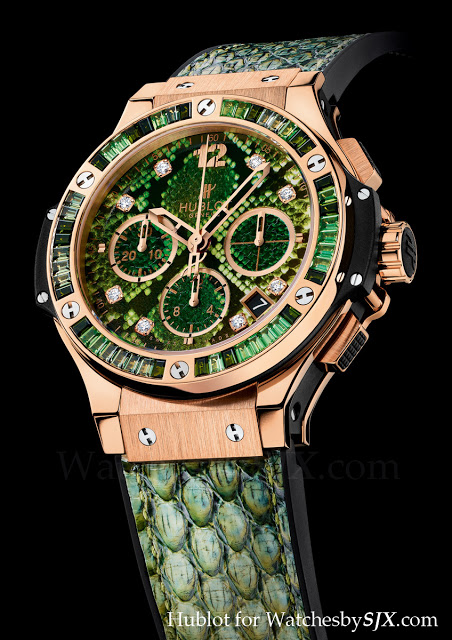 – SJX
Back to top.
---
You may also enjoy these.