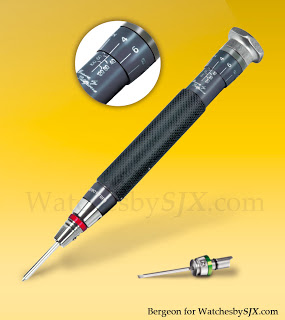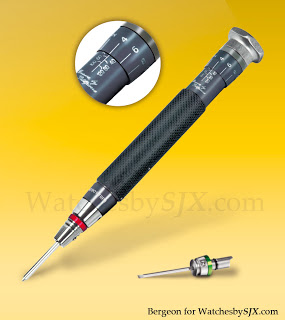 Bergeon, the Swiss maker of precision tools widely used in watchmaking, just unveiled its latest Dynamometric Screwdriver. It allows for torque of between 10 to 120 mNm. These cost several hundred francs, but are pretty damn cool. There isn't a better way to change that strap secured by screws.
The model number is N°6901-TBPR-120 in case anyone wants one.
– SJX
---
You may also enjoy these.