Rolf Schnyder, owner of Ulysse-Nardin, passes away at 75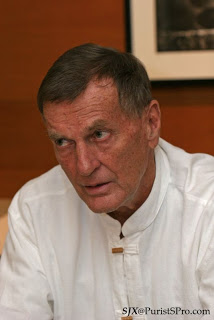 Yesterday I received the sad news that Rolf Schnyder of Ulysse-Nardin passed away in Switzerland. He was a true original and one of the pioneers of the modern watchmaking industry. His funeral will be held in his adopted home of Kuala Lumpur, Malaysia.
Though I last saw Mr Schnyer late last year, I was fortunate to have had a long interview with him in 2008. Some of his responses in his interview are telling of how long he had been in the industry, how much he knew and who he knew, and most of all how he got his start in the industry in Asia.
"I remember at one point Thomke was furious because he made a development of a new small quartz movement. Then he found out in Basel that FHF, which belonged to the same group, funded it and they already didn't have enough money at that time to produce. That's why I started making the complicated quartz movement for ETA in Kuala Lumpur. They had no money to invest. They said if you can invest we can send you machines but they had no money to invest," said Mr Schnyder, referring to his start as a movement maker, "So we made the movements, we made all the Flatlines at that time in KL. Now they make it in Bangkok. But then in Basel he found out that one of same group secretly made the same thing as him, they used up spare cash and then he really hammered them. He got it through that they always [had to] be coordinated and avoid duplication."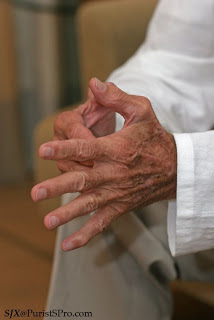 Ulysse-Nardin – which was he personified – punched way above its weight in watchmaking, and so did Rolf Schnyder.  His last statement in the interview is a particularly poignant now.
"I feel as an independent I think we have done, without exaggeration, incredible work in pioneering, opening doors, inspiring other artistic people in the industry. The Freak has changed the landscape of watchmaking, of aesthetics in watches. Nobody has dared to make a movement like that. But aesthetically others got inspiration. And the Astrolabium was the beginning of the renaissance of mechanical watches, because that's a product that had not been done before, not in a pocket watch. We have contributed a lot to the industry and we don't think just for ourselves, we are very open, to share."
He will be missed.
– SJX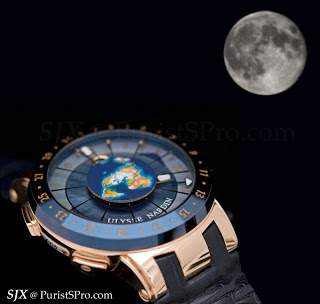 Back to top.
---
You may also enjoy these.