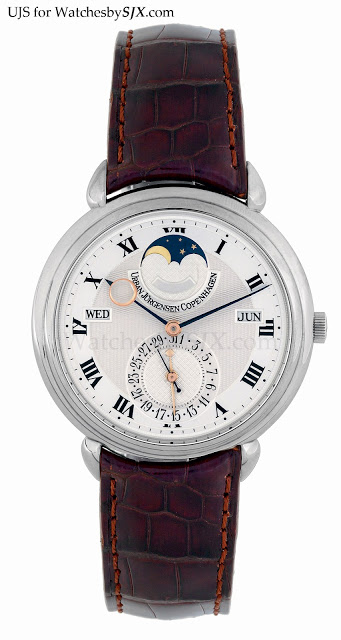 Peter Baumberger, the founder of the modern incarnation of Urban Jürgensen & Sønner, a historical Danish watchmaker, unfortunately passed away last year.
The brand was small but respected by collectors in the know, especially for the beautiful and exquisite finishing of the dial and hands. Mr Baumberger's passing was greeted by sadness by collectors and the industry, especially because the brand was on the cusp of presenting its first major new product in a long time.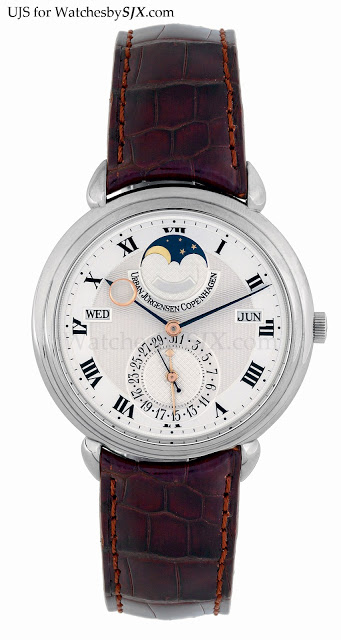 The sublime Ref. 10 perpetual calendar

Kari Voutilainen had been roped in by the late Mr Baumberger to help with a new in-house calibre – the brand's watches mostly used Frederic Piguet calibres – but the project was up in the air after Mr Baumberger's passing.
But it appears that the brand is back, with German watch auctioneer Helmut Crott at the helm, along with Kari Voutilainen and Jean-Francois Mojon (of Harry Winston Opus X fame).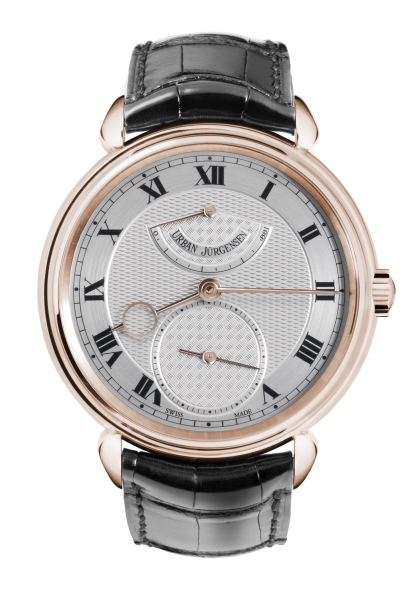 The Ref. 11C with calibre P8

The new Ref. 11C houses the P8 movement which uses a detent escapement, designed by Voutilainen and Mojon, will be shown at Baselworld 2011.
I was fortunate enough to see the prototype last year, I expect the final version to be quite brilliant and a big step forward for the brand that never quite realised its potential.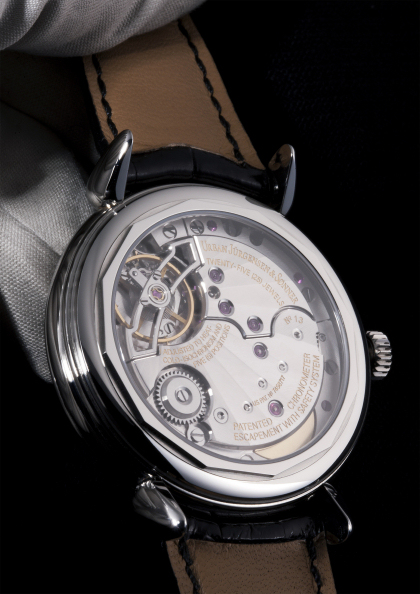 The UJS-08 calibre with detent escapement

Incidentally, Kari Voutilainen is not the first independent to work with UJS. The late English watchmaker Derek Pratt, a contemporary of George Daniels, did a lot of amazing work for UJS, including an amazing pocket watch with tourbillon, constant force mechanism and dead-beat seconds which sold at Christie's in 2008 (pictured below).
– SJX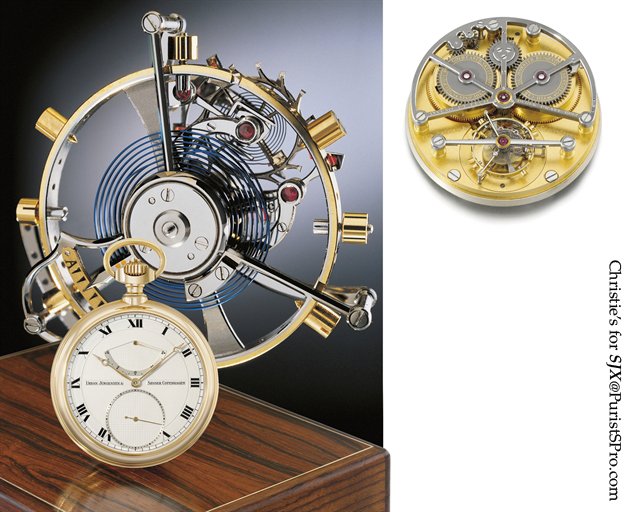 A pocket watch with tourbillon and constant force escapement by Derek Pratt for Urban Jurgensen

Back to top.