Omega Introduces the Planet Ocean Ultra Deep 6000 m
A monster made for the sea.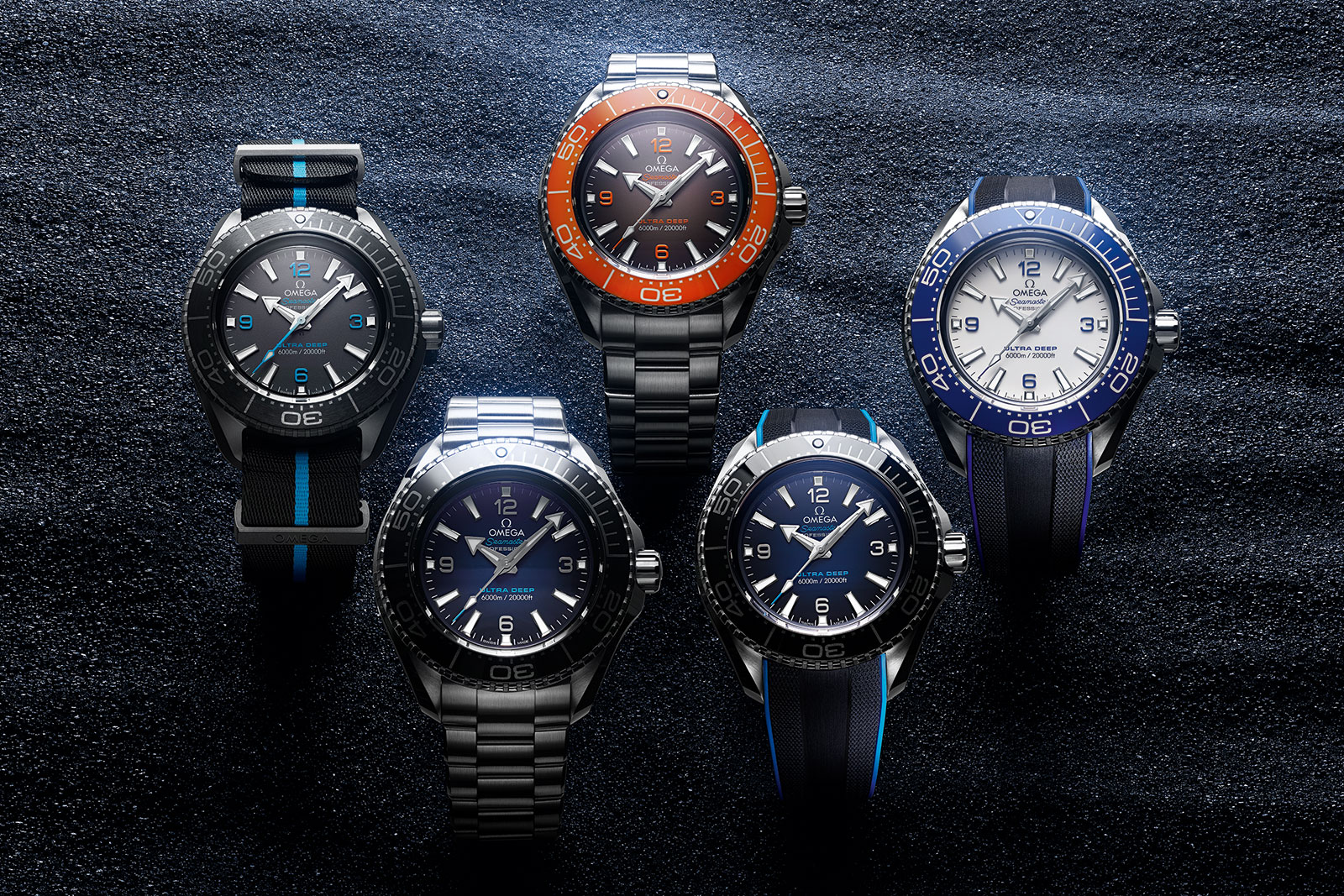 Omega has just taken the covers off a slew of new watches for 2022, but the standout is doubtlessly the Seamaster Planet Ocean Ultra Deep 6000 m.
The Ultra Deep began with a trio of experimental Ultra Deep watches that completed a 12-hour dive strapped onto the exterior of a submersible, reaching 10,935 m, or 35,876 ft, the deepest any human or watch has ever dived according to Omega. The experimental watch – which was rated to 15,000 m – has evolved into the commercially-available Ultra Deep, which is Omega's capable dive watch.

While having half the depth rating of the experimental model, the Ultra Deep 6000 m is much more wearable with a diameter of 45.5 mm, similar to that of a Planet Ocean 600 m, albeit with a case thickness of 18.12 mm. The experimental watch, on the other hand, was almost 28 mm thick.
And needless to say, the Ultra Deep is a saturation diver's watch, but one constructed impermeable to gases, explaining the lack of a helium escape valve.
Initial thoughts
Omega's top-tier dive watches have always been thick, but the Ultra Deep takes it to the next level. With its enormous case, the Ultra Deep is probably not very wearable, but that's an integral feature of a dive watch like this. It is so overbuilt that it doesn't really make sense, but that's what makes the Ultra Deep cool.
While the technical achievement of the depth rating is impressive, the Ultra Deep is notable for more than just raw numbers. Among its novel features is O-Megasteel, a steel alloy that's the latest in the brand's growing range of proprietary alloys and the first that isn't a precious metal.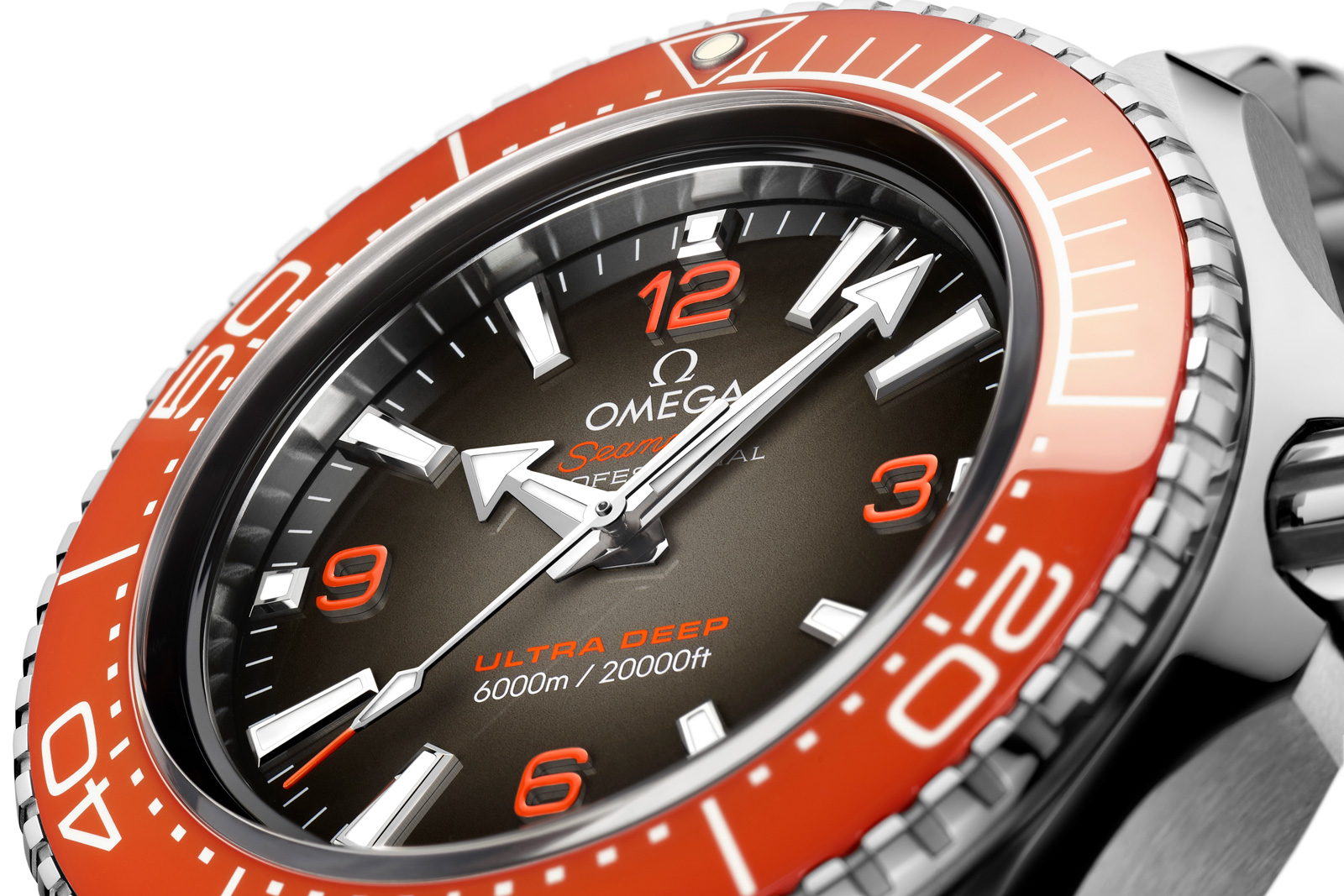 And the Ultra Deep is surprisingly good looking, thanks in part to a newish dial finish. The best looking are the fumé dials in grey or blue, which are new to the Planet Ocean family, though the classic executions such as glossy white and matte black dial are still appealing and fitting for a dive watch.
Also worth a mention is the Ultra Deep in titanium. Of all of the versions, the titanium model is the closest to the experimental watch of 2019. Like the experimental watch, it has fixed, curved strap bars nicknamed "Manta" lugs.
While the Ultra Deep has intrinsic appeal, it feels a little late to the game. Rolex debuted its experimental Deepsea Challenge in 2012, four years after the launch of the Deepsea dive watch rated to 3,900 m. The Ultra Deep is an incremental improvement, but one that took a long time to arrive.
That said, the Ultra Deep is competitively priced, which adds to its appeal. With a price that starts from US$11,200 for the steel model on a strap and rising to US$12,300 for the titanium variant, the Ultra Deep is priced well as such things go.
Surprisingly, the Ultra Deep costs less than the discontinued Ploprof 1200 m, probably due to its simpler case construction. While the Ploprof certainly wins in terms of historical significance and case construction, the Ultra Deep is definitely more appealing for its technical features and striking execution.
All the way down
With a water resistance of 6000 m, the Ultra Deep is an entirely different animal from most dive watches, which are typically rated to 200 m or 300 m. Interestingly, even though it's rated to a far greater depth than Omega's other dive watches, the Ultra Deep does without a helium release valve, as the case has been constructed to prevent gases from entering during saturation diving (which is all academic since such depths are impossible for humans to reach without a submersible).
That rating, however, requires an ultra-thick case that's 18.12 mm tall. The thickness is despite, or perhaps because of, a novel construction with four pending patents. That said, the size of the Ultra Deep is perhaps more forgivable than the Planet Ocean 600 m Chronograph, which shares a similar thickness despite its 300 m rating (the thickness in that case is due to the chronograph movement).
Another feature that helps with the depth rating, according to Omega, is its new steel alloy. With the proliferation of in-house alloys within watchmaking, new O-Megasteel is not exceptionally exciting but it is nonetheless notable. Twice as strong than typical steel, O-Megasteel helps with the pressure resistance, but it also boasts cosmetic advantages such as a brighter, more silvery appearance.
Though the brand is tight-lipped about the composition of O-Megasteel, it claims the alloy can withstand twice as much pressure as typical stainless steels such as 316L and 904L, which are the most common in watchmaking. It also has greater surface hardeness, which means O-Megasteel is about 50% more scratch resistance than standard steel alloys.
Also notable is the new bracelet and clasp. While seemingly identical to that found on the standard Planet Ocean 600 m, the new bracelet has a slightly more three-dimensional appearance and more refined finishing, with polished, bevelled edges along the edges of each link. Similarly, the clasp is slender but solid, an improvement over the wide and long clasps of earlier models.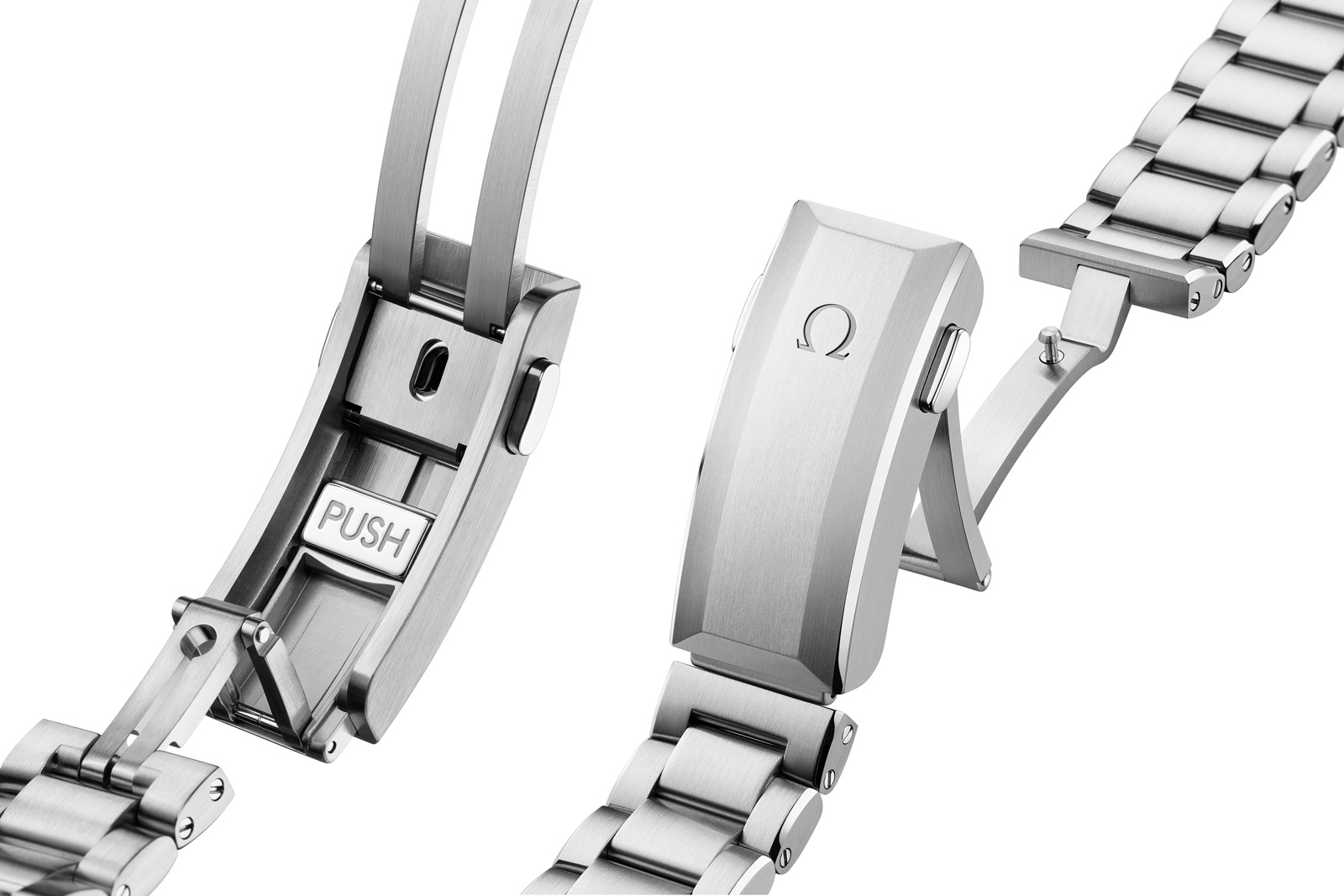 ---
Key facts and price
Omega Seamaster Planet Ocean Ultra Deep 6000 m
Ref. 215.92.46.21.01.001 (titanium)
Ref. 215.32.46.21.06.001 (orange, strap)
Ref. 215.30.46.21.06.001 (orange, bracelet)
Ref. 215.32.46.21.04.001 (white, strap)
Ref.215.30.46.21.04.001 (white, bracelet)
Ref. 215.32.46.21.03.001 (blue, strap)
Ref.215.30.46.21.03.001 (blue, bracelet)
Diameter: 45.5 mm
Height: 18.12 mm
Material: Grade 5 titanium or O-megasteel
Crystal: Sapphire
Water resistance: 6,000 m
Movement: Cal. 8912
Features: Hours, minutes, and seconds
Frequency: 25,200 beats per hour (3.5 Hz)
Winding: Automatic
Power reserve: 60 hours
Strap: Polyamide nato, rubber, or O-megasteel
Limited edition: No
Availability: At Omega boutiques and retailers
Price:
O-megasteel, strap – US$11,200
O-megasteel, bracelet – US$11,600
Titanium – US$12,300
For more, visit Omegawatches.com.
---
Back to top.
---
You may also enjoy these.