Urwerk Marks 20 Years with the UR-105 CT Streamliner
With a lid that hides its trademark wandering hours mechanism.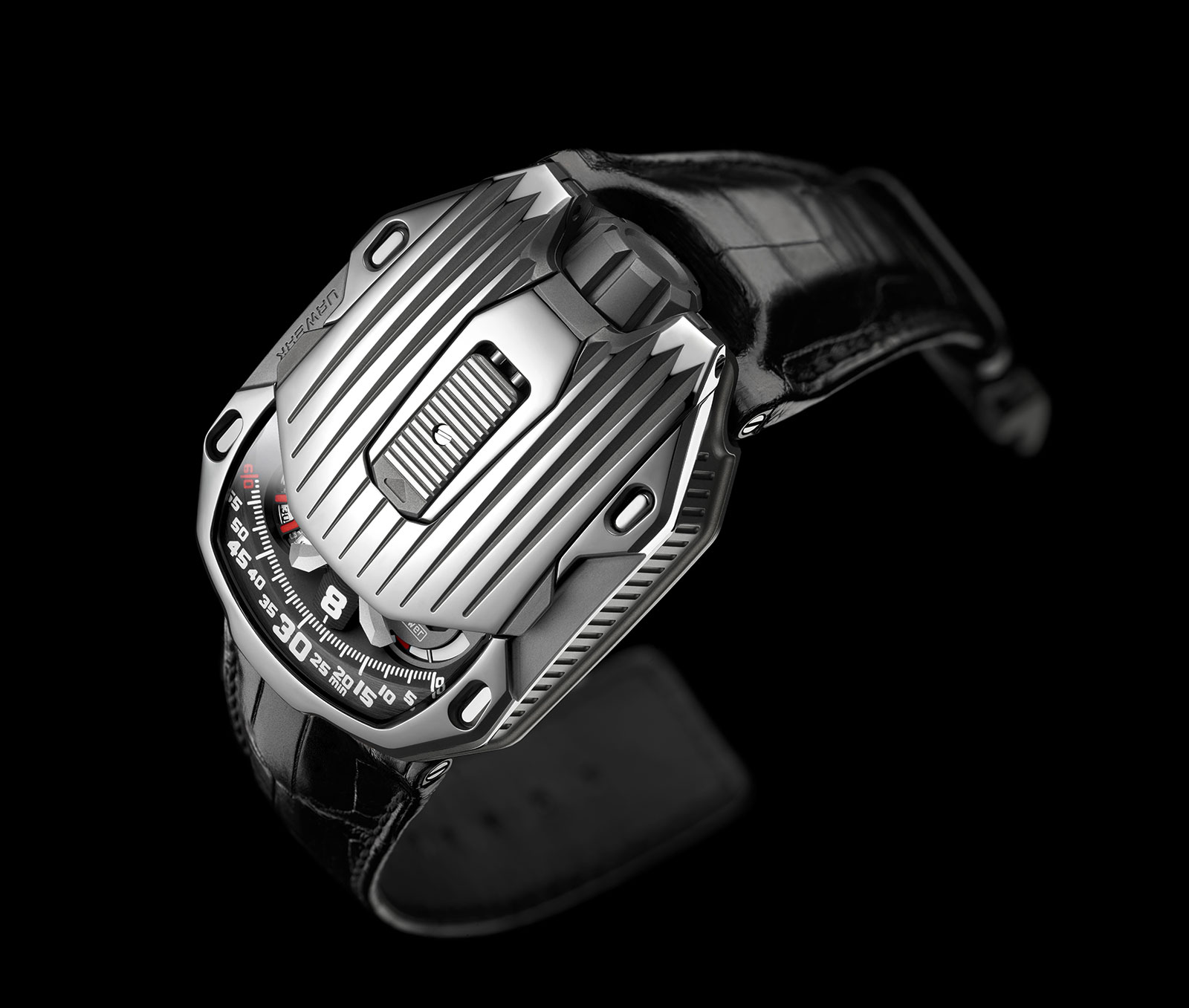 Two decades ago, before they founded Urwerk, its founders Felix Baumgartner and Martin Frei had a spell in New York City, an experience that informs the design of the UR-105 CT Streamliner. Created to commemorate the 20th anniversary of Urwerk, the Streamliner harks back to the UR-103.01 of 2003, the landmark wristwatch that gave Urwerk its reputation as a maker of avant-garde timepieces.
The distinguishing feature of the Streamliner is the hinged and sprung cover over the face. Etched with deep fluting, the lid hides the complexity of the time display mechanism below, giving the Streamliner a "minimalist" and Art Deco sensibility according to designer and co-founder Frei.
Pushing the slide on the middle of the front pops open the fluted lid, revealing the wandering hours mechanism with its open-worked aluminium carrousel and time satellites.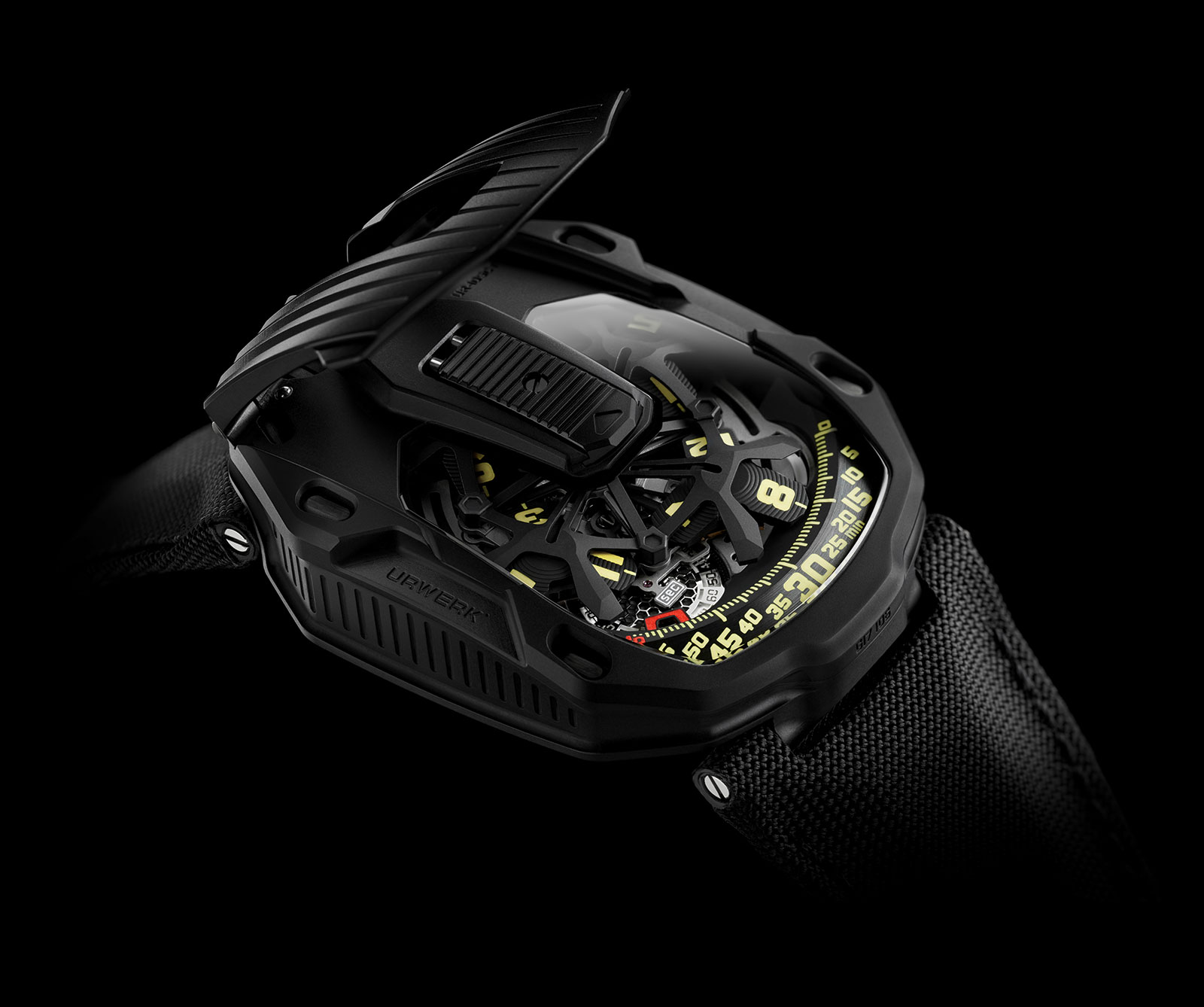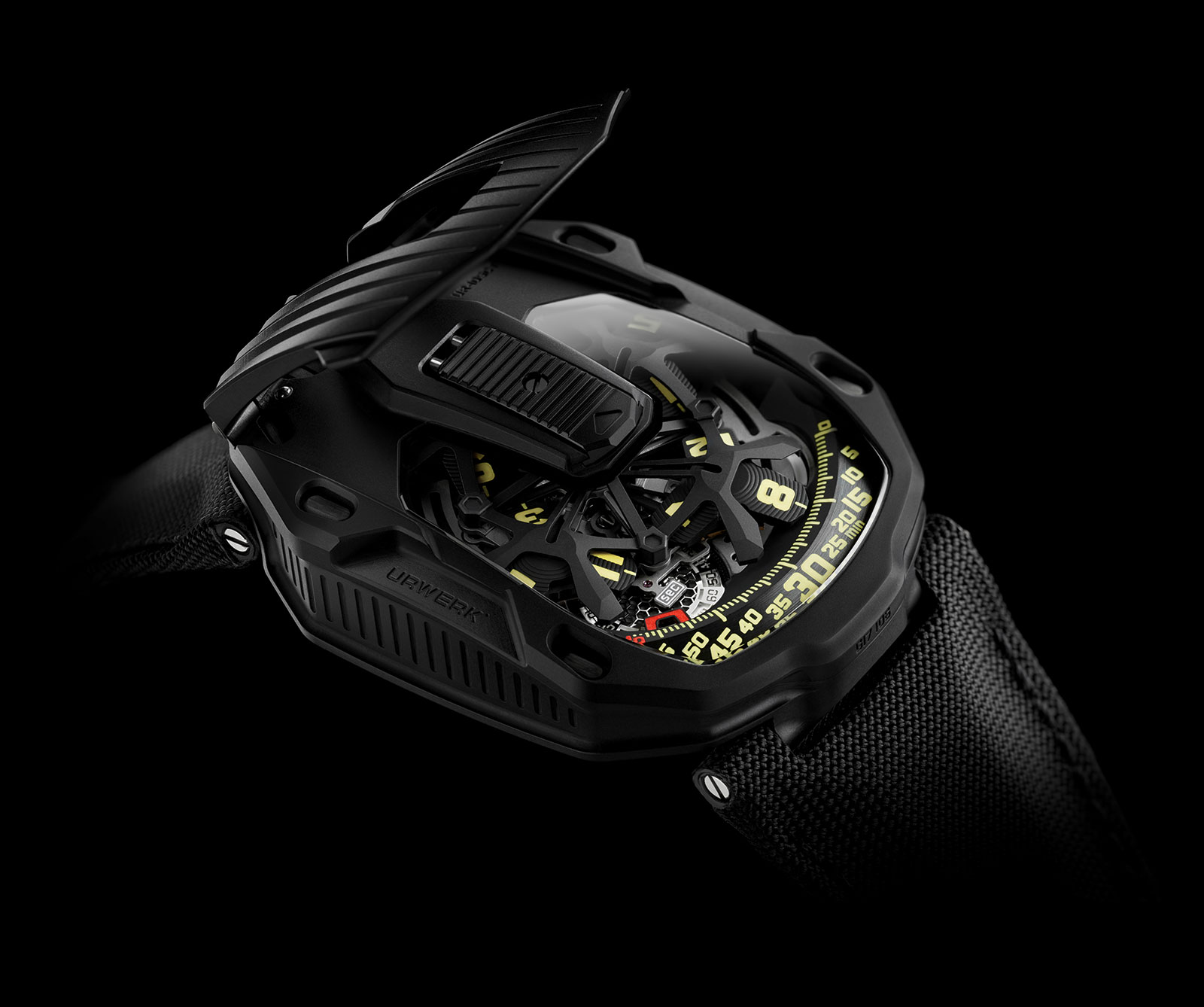 With the lid closed the Streamliner only reveals the minute track and hours, along with the running seconds, a concise display that's modelled on the narrow window found on the original UR-103.01.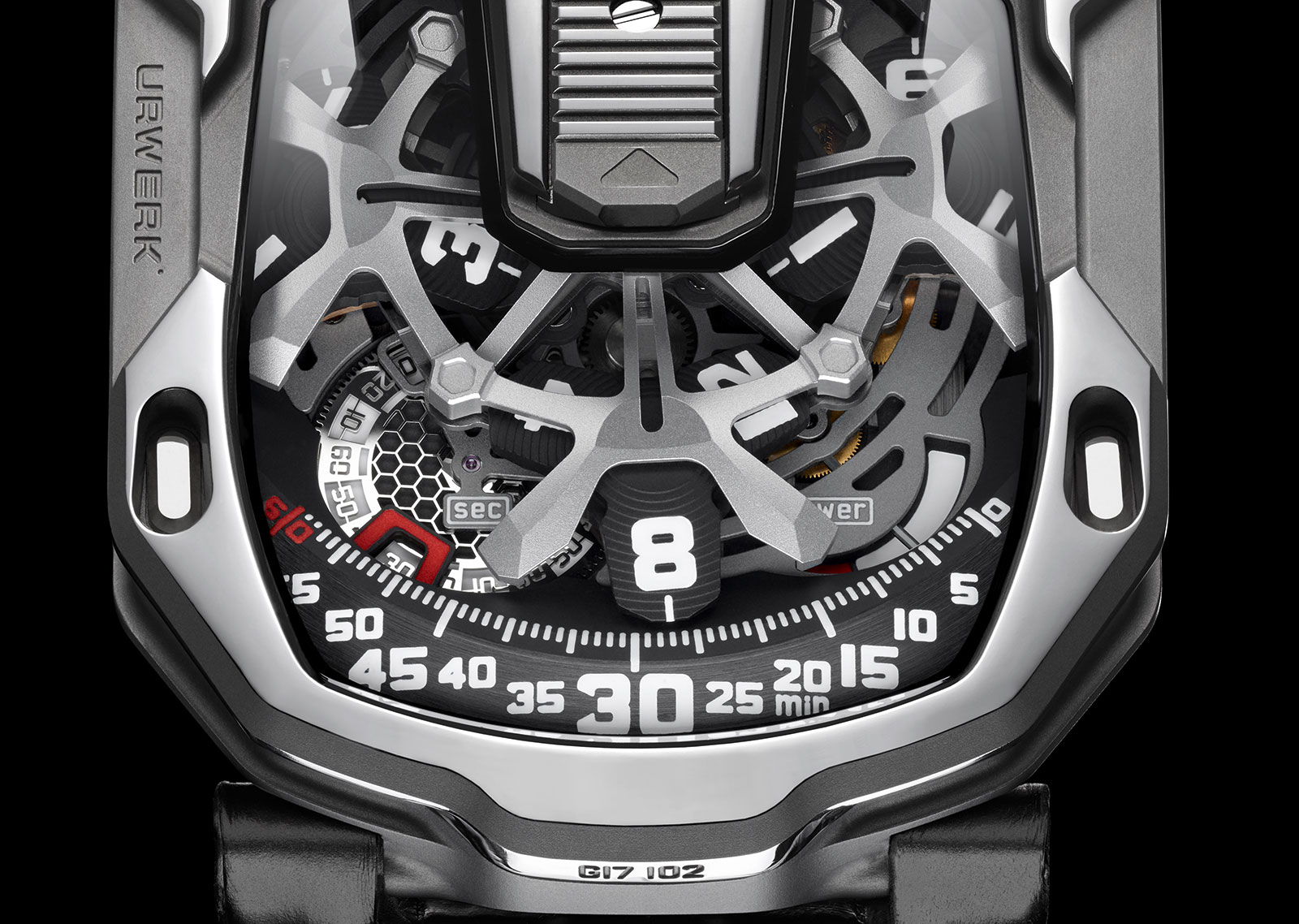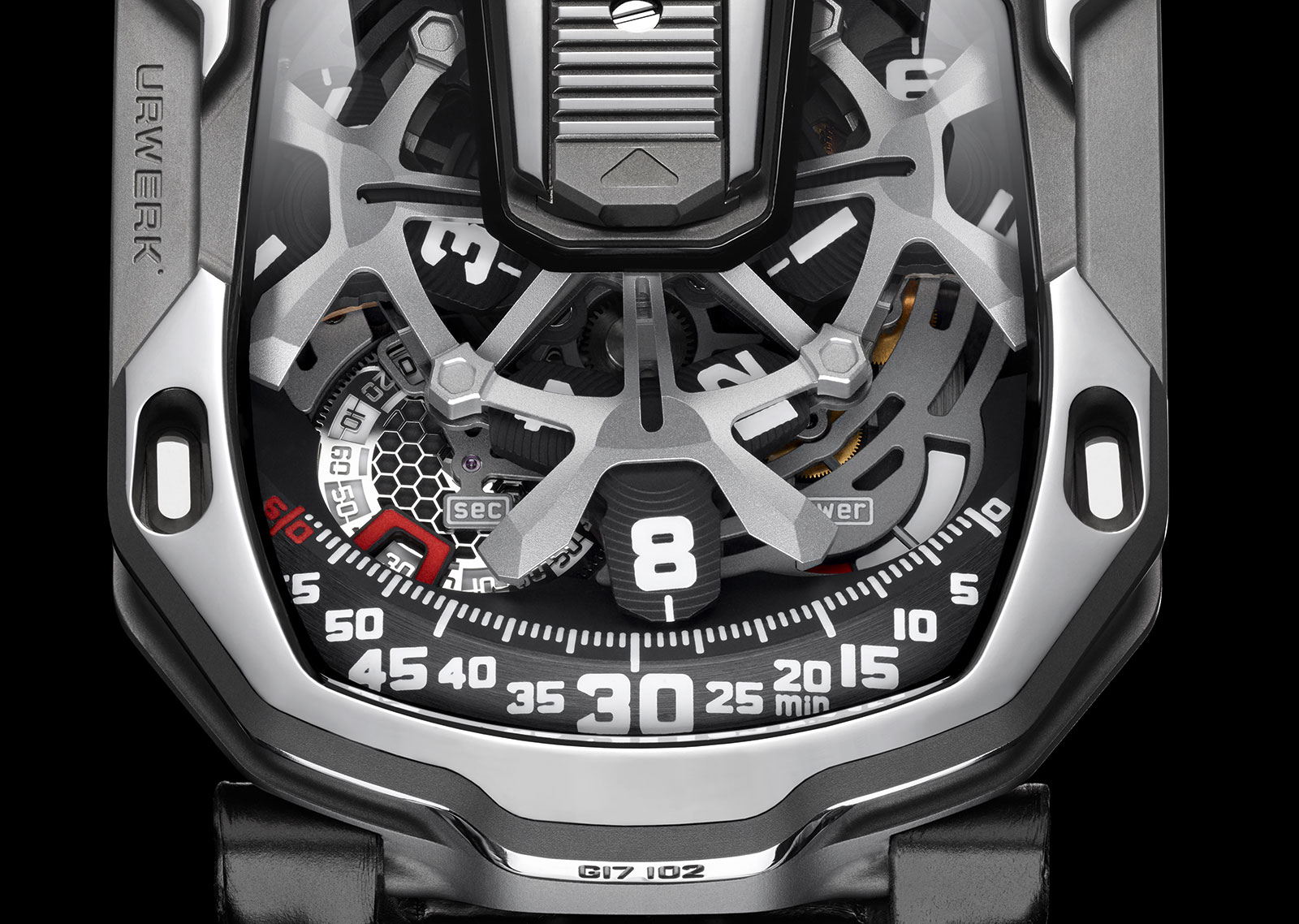 Available in two guises – titanium and polished steel, or titanium and black-coated steel – the Streamliner is 39.5mm wide and 53mm long, similar in size to the ordinary UR-105. Mechanically it is similar, save for the addition of a seconds and power reserve display on the front.
On the rear there are a pair of tiny turbines visible in two portholes – both are linked to the automatic mechanism and regulate the rate of winding. An adjacent switch allows the wearer to vary the rate of winding according to his physical activity.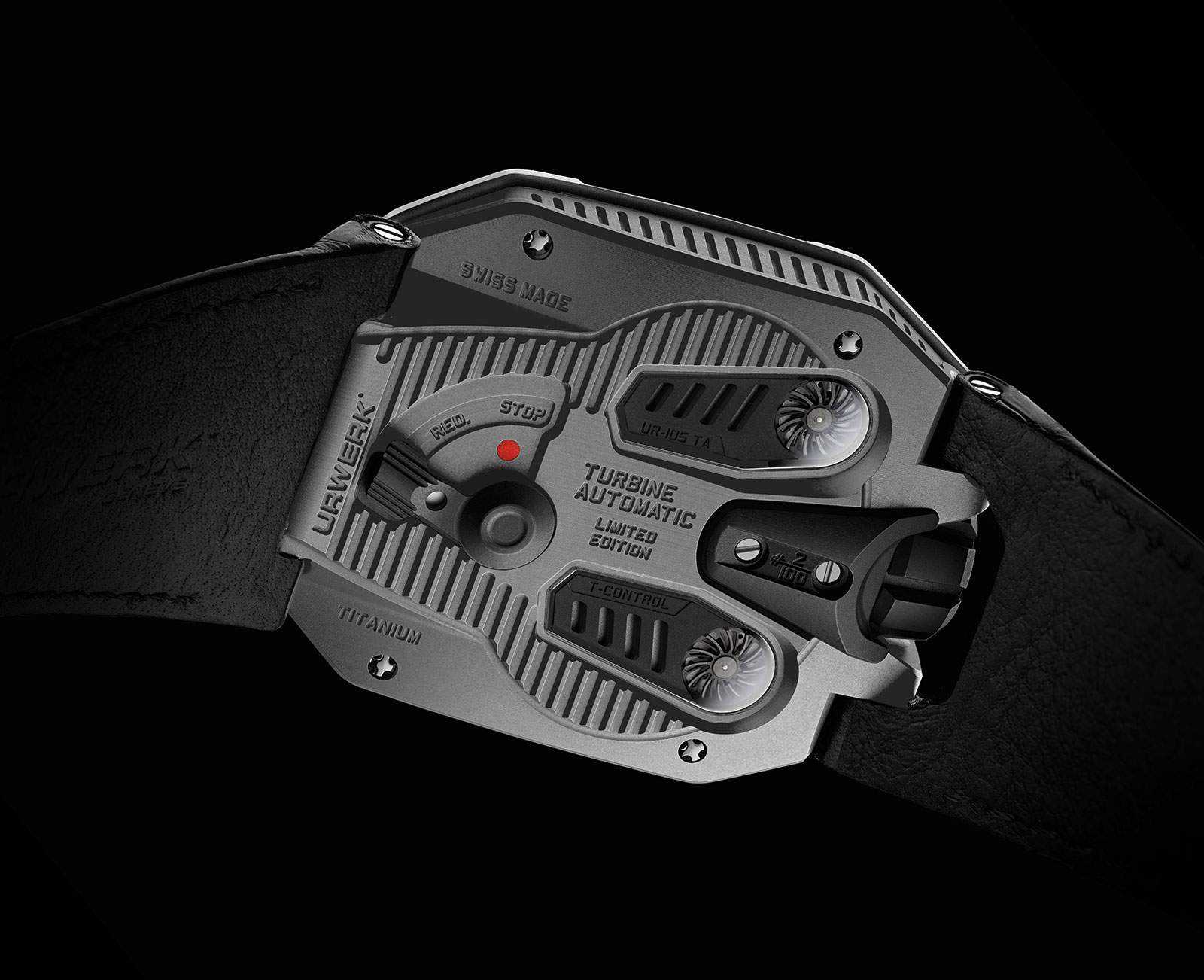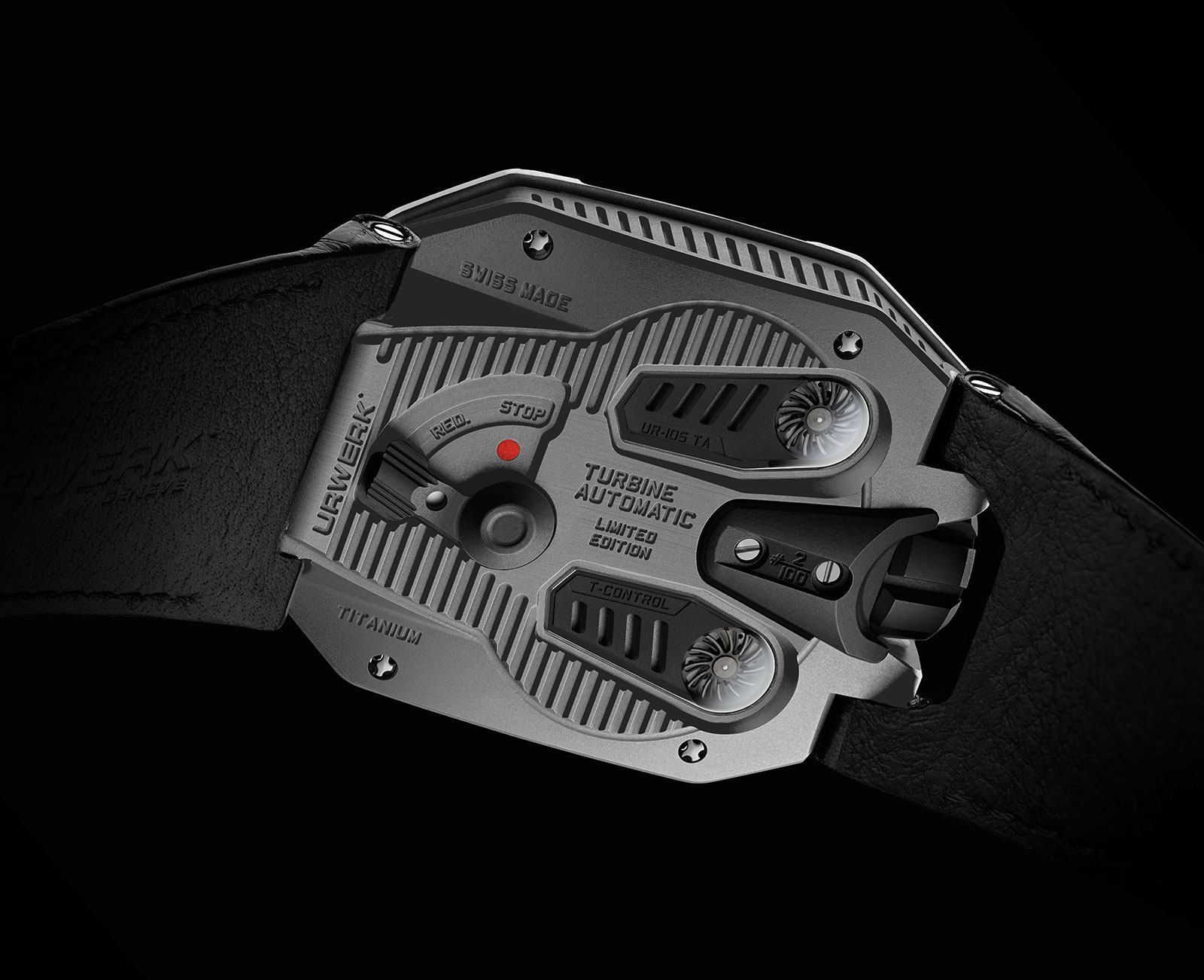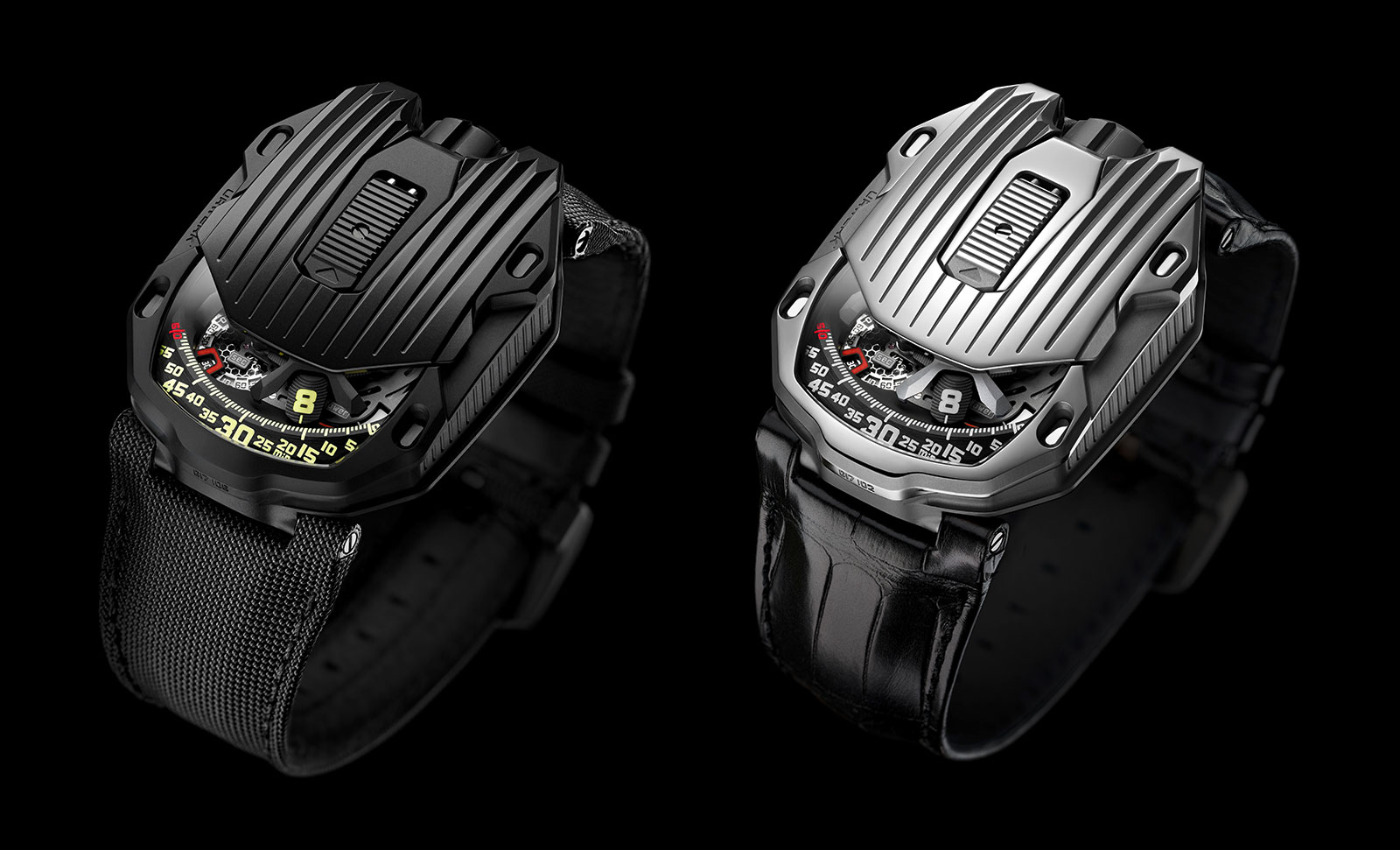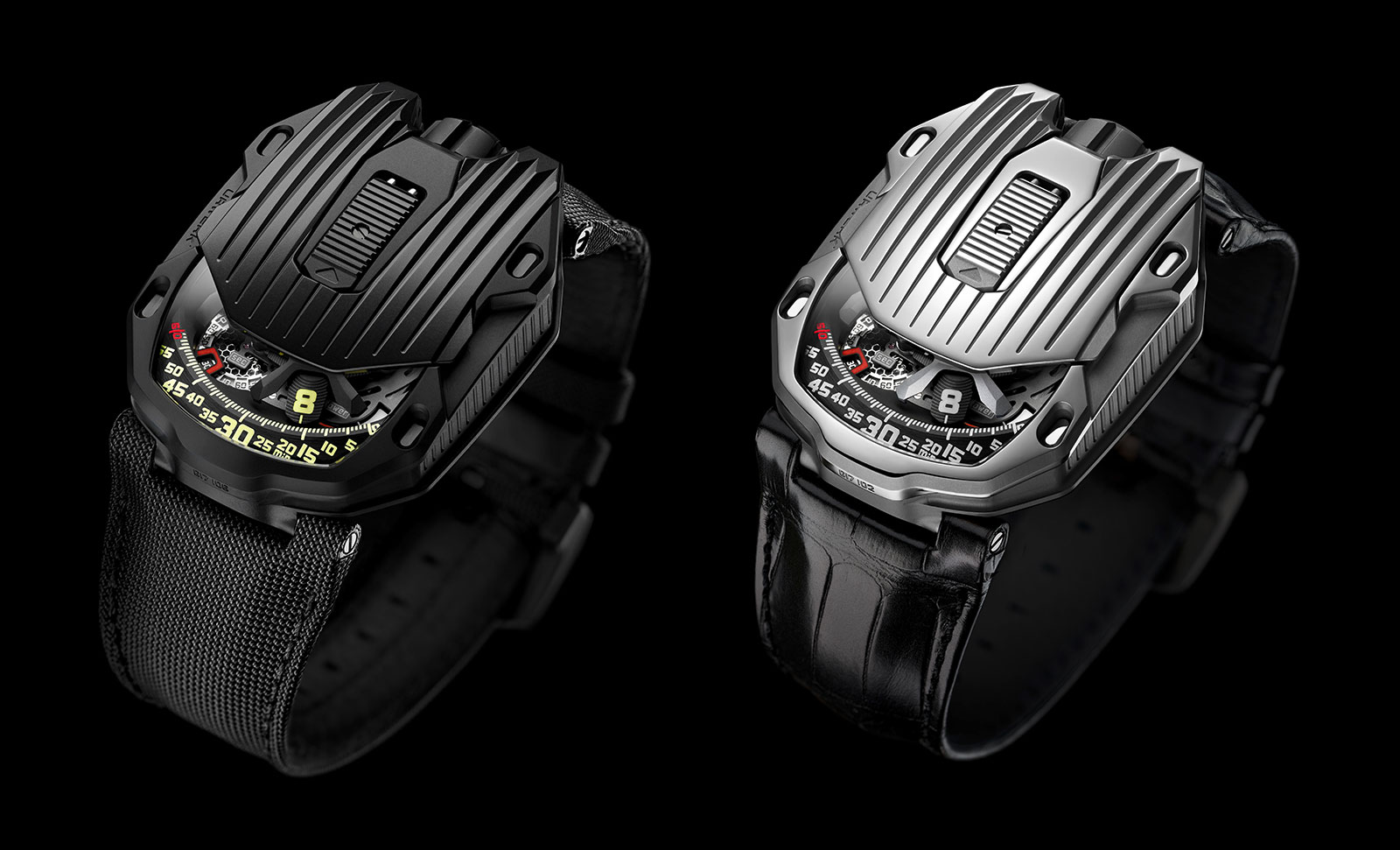 Price and availability 
Each version of the UR-105 CT Streamliner is limited to 50 pieces, while both are priced at SFr65,000 or S$114,900.
---
Back to top.
---
You may also enjoy these.