Hermès Introduces the Slim d'Hermès l'Heure Impatiente
Equipped with a countdown function that ends with a single chime.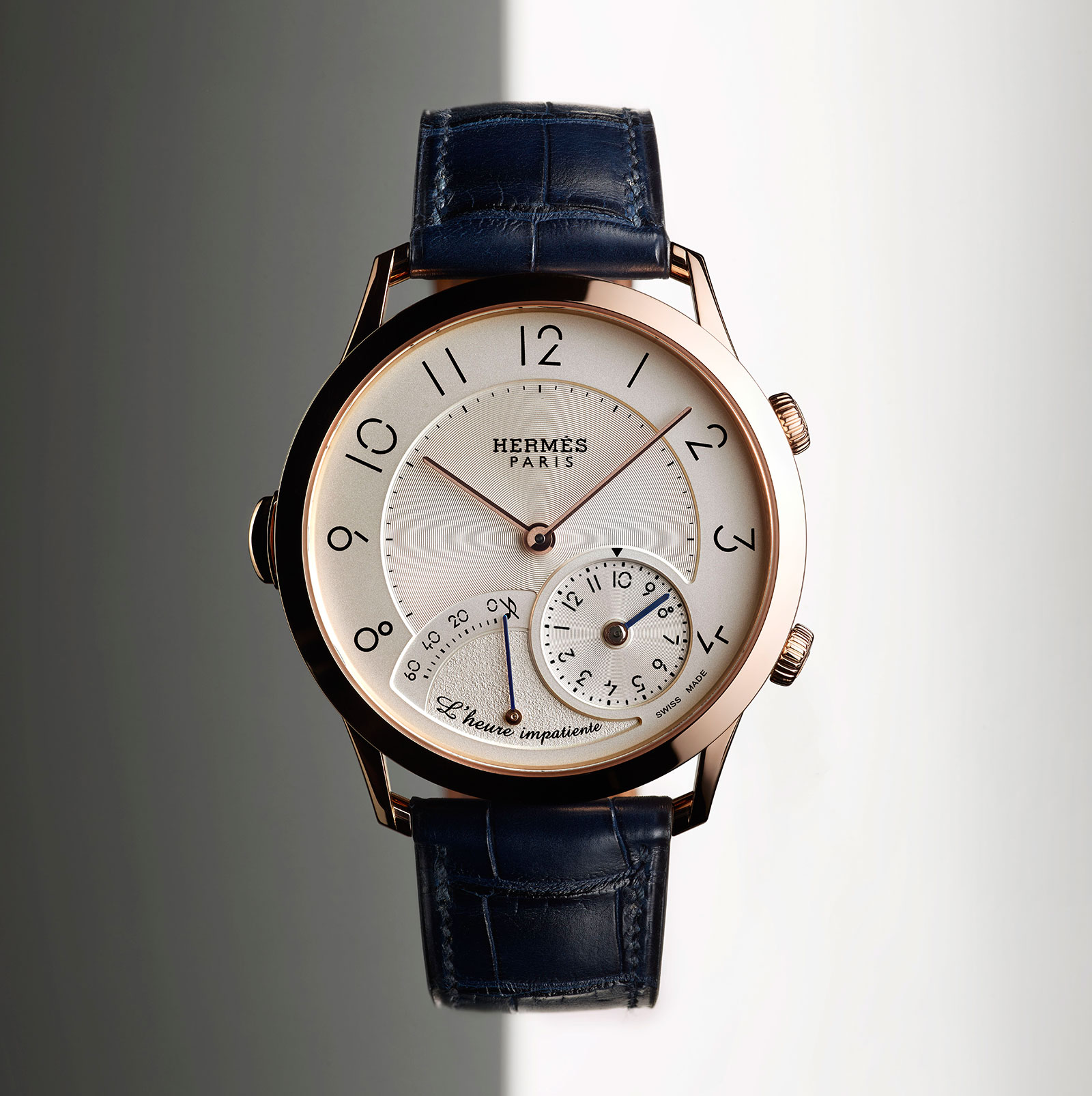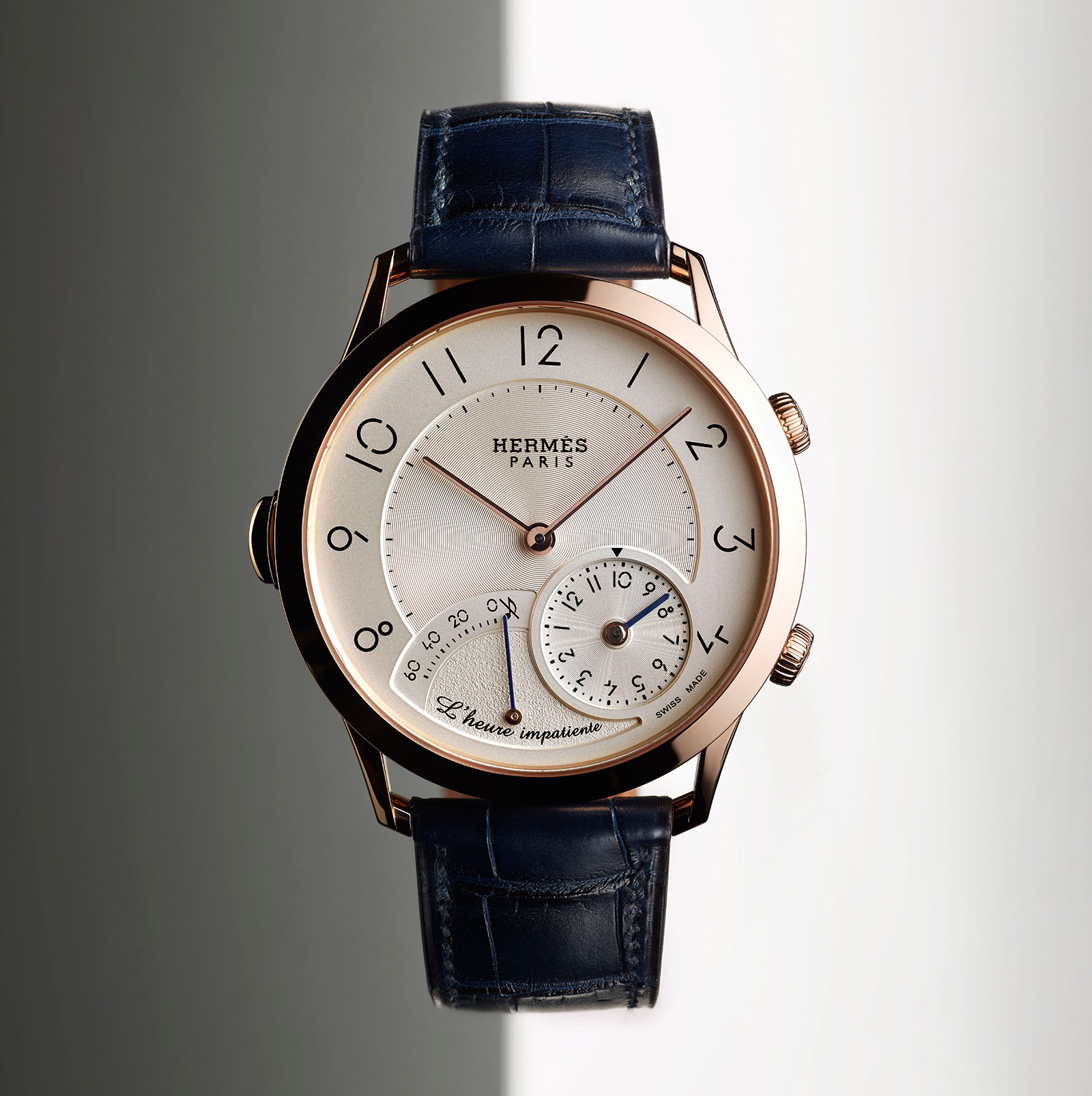 Translating as "The Impatient Hour", the latest from Hermes combines both the brand's quirky sensibilities and the prowess of complications outfit Agenhor. The Slim d'Hermès l'Heure Impatiente has the same case and dial style as the brand's signature men's wristwatch, but is conceptually related to Hermes' whimsical complications like the Le Temps Suspendu that only shows the time on demand.
The Slim d'Hermès l'Heure Impatiente has a countdown function that can be set to any time within 12 hours from the current moment, as well as a chiming mechanism that strikes when time is up.
The countdown function is set via the crown at four o'clock, which turns the display on the sub-dial at four o'clock to indicate the event time or zero hour. As soon as it's 60 minutes before zero hour, hand on the the fan-shaped countdown display starts counting down towards zero.
When the 60-minute countdown reaches zero, the watch sounds a single chime. And the chime can be activated manually at any time with the pusher at nine o'clock. The time, on the other hand, is set conventionally via the crown at two o'clock.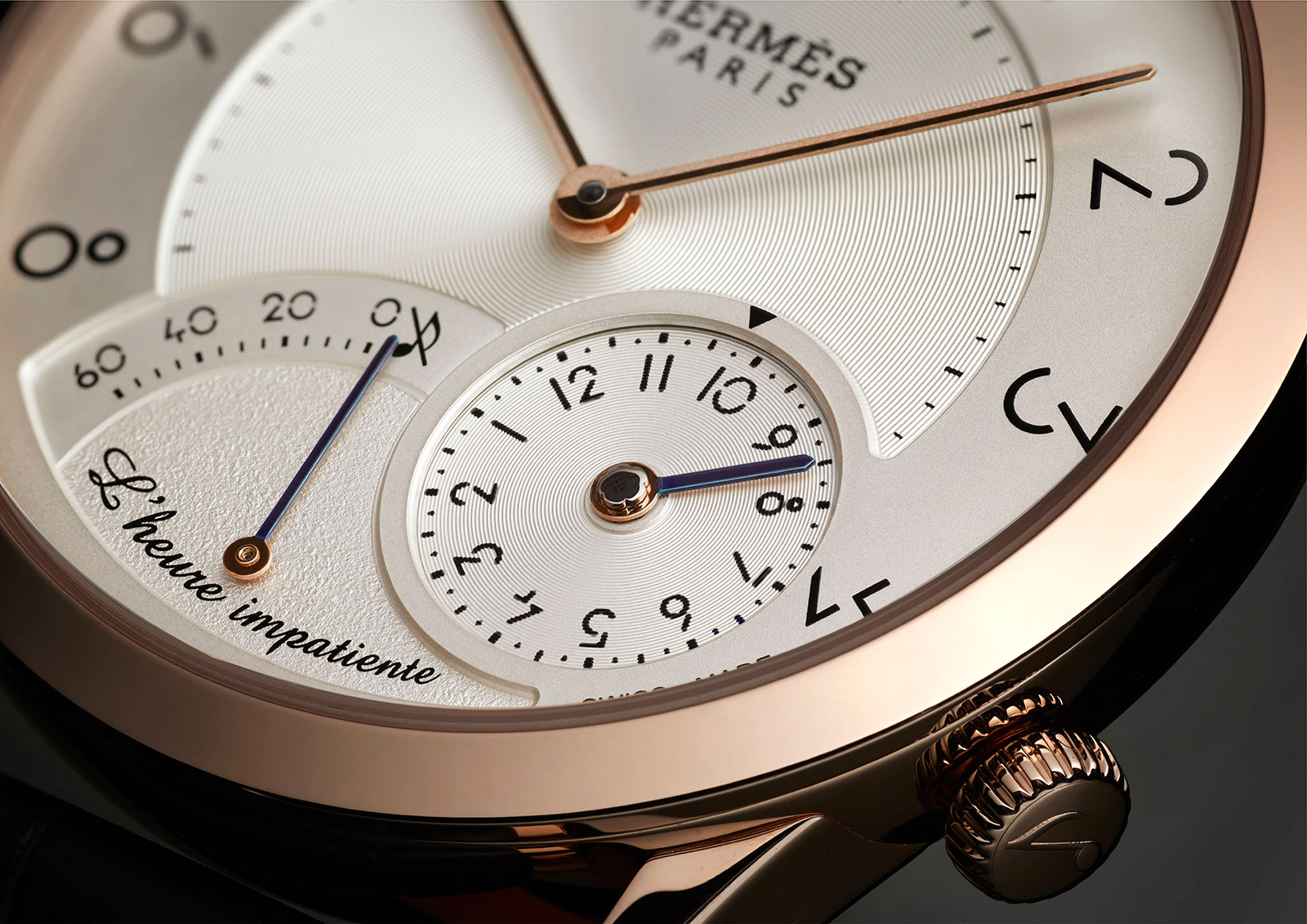 The base calibre inside is the H1912, an automatic made for Hermes by movement maker Vaucher (which Hermes owns a quarter stake in). But the countdown and chiming module is the work of Agenhor, the low-key but respected Geneva-based firm led by Jean-Marc Wiederrecht.
And typical of Agenhor's quirky brand of movement design, several of the key components of the complication are made via UV-LIGA, an additive process that grows metal parts, allowing them to take almost any shape. The result is a lever that's shaped like a unicorn and bell, as well as a wheel with spokes shaped like sharks.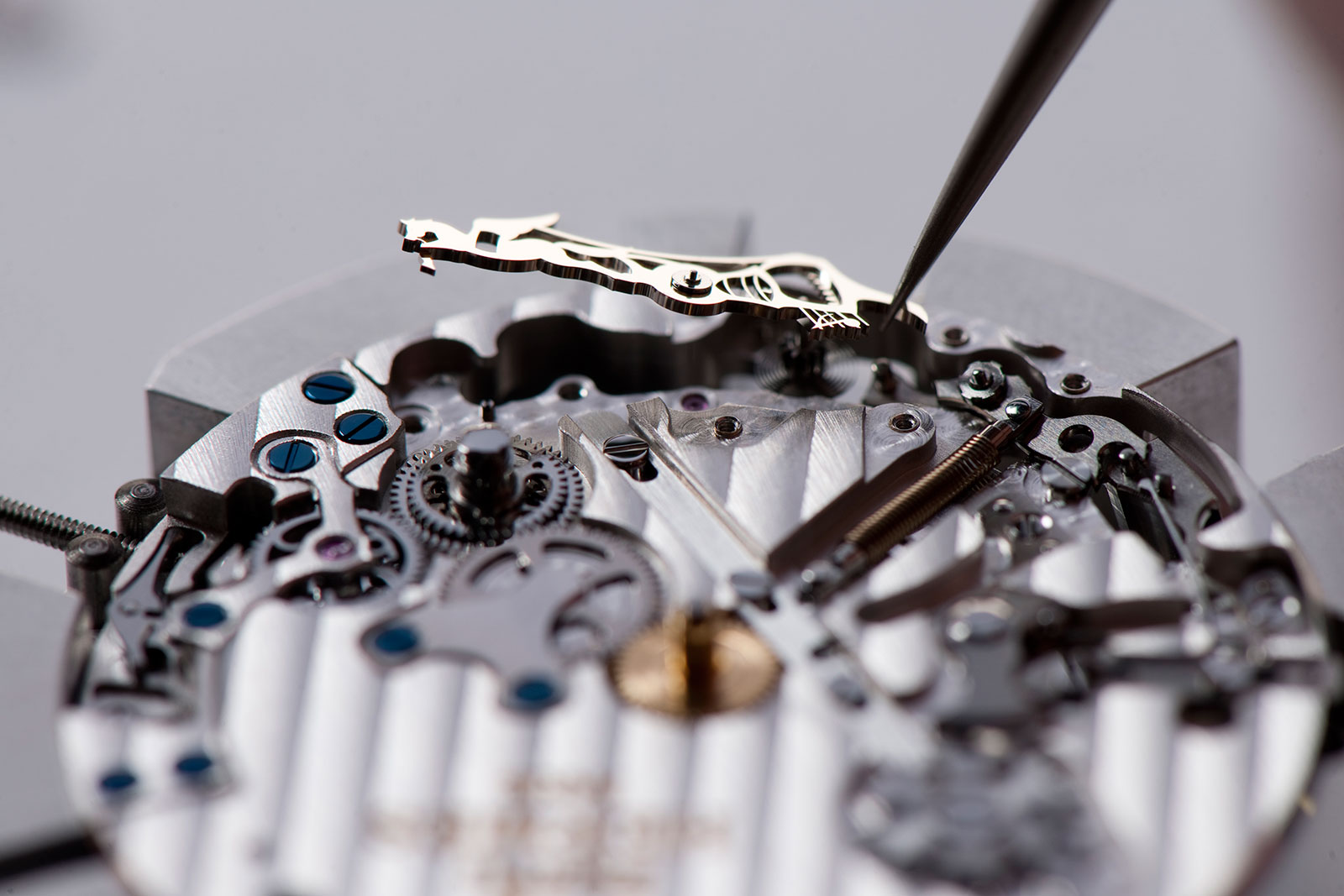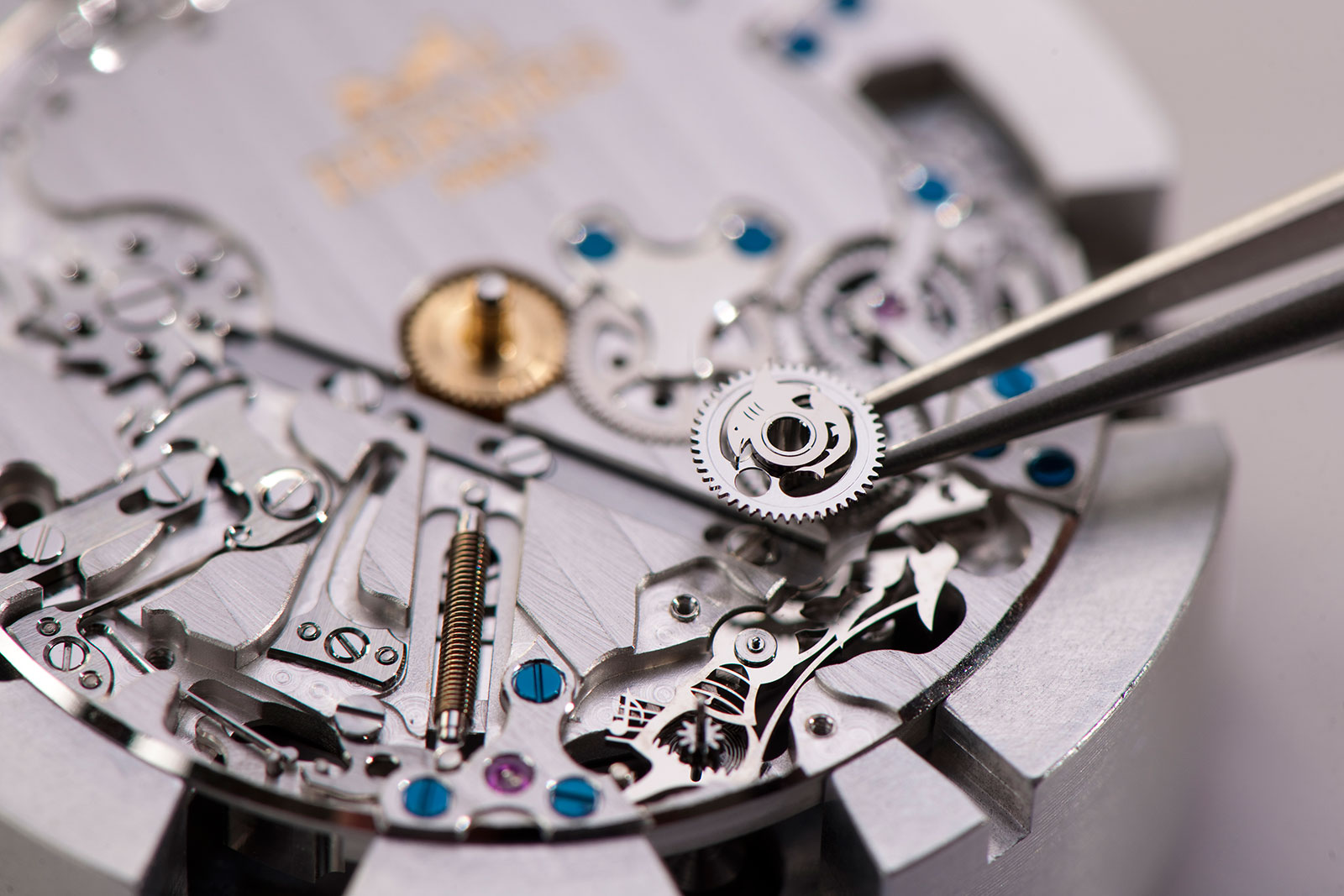 To maximise the acoustic quality of the watch, the case is relatively large at 40.5mm, but hollowed out on the inside to maximise the amount of air inside the case for resonance. The movement is suspended in the case with five clamps, with thinner than usual sapphire crystals on the front and back.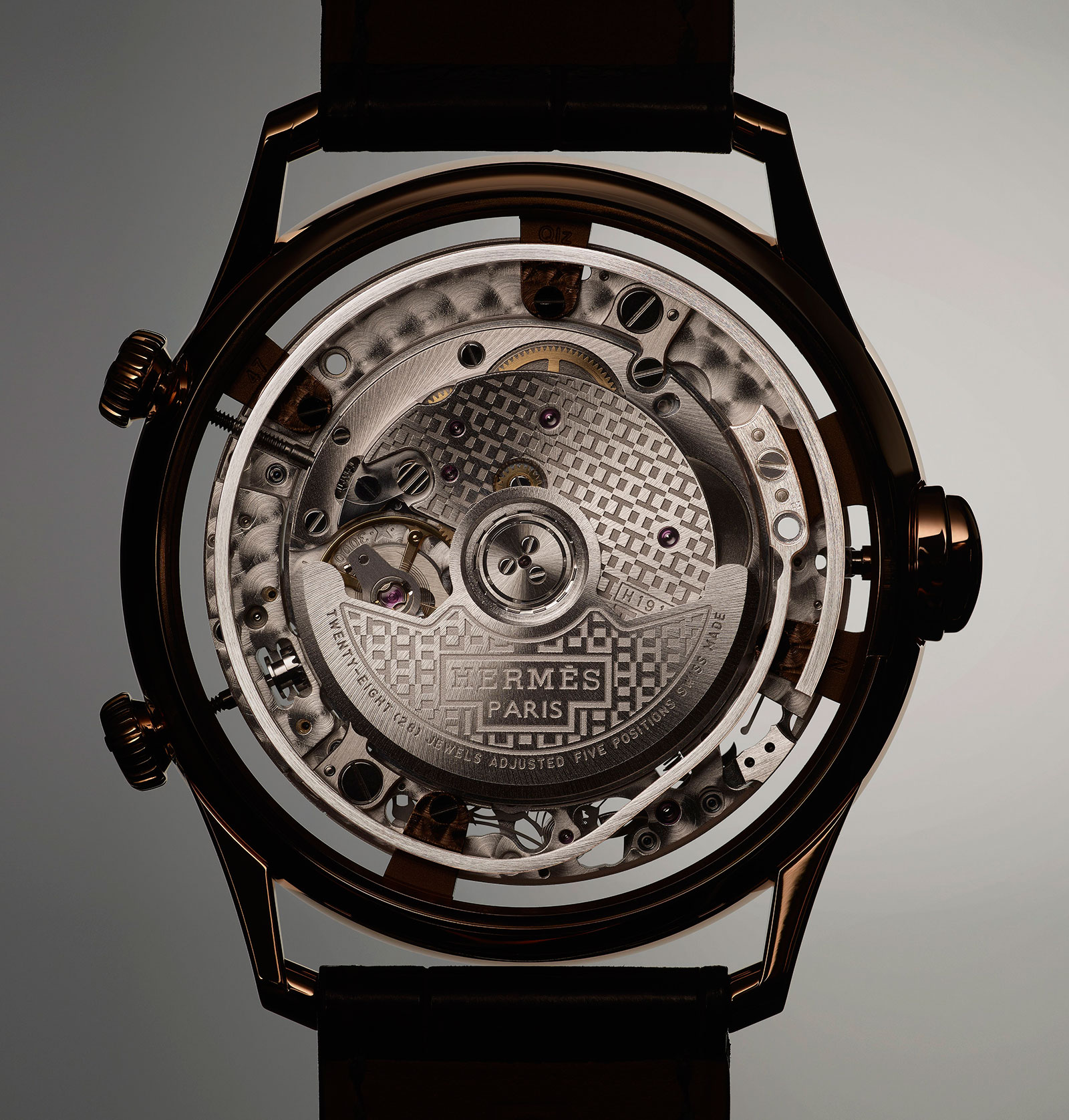 Price and availability 
The Slim d'Hermès L'heure Impatiente in rose gold is priced at US$39,900 or €31,000. It'll be available starting the second quarter of 2017.
---
Back to top.
---
You may also enjoy these.