Introducing the Speake-Marin Veshelda Gothic One-Handed Wristwatch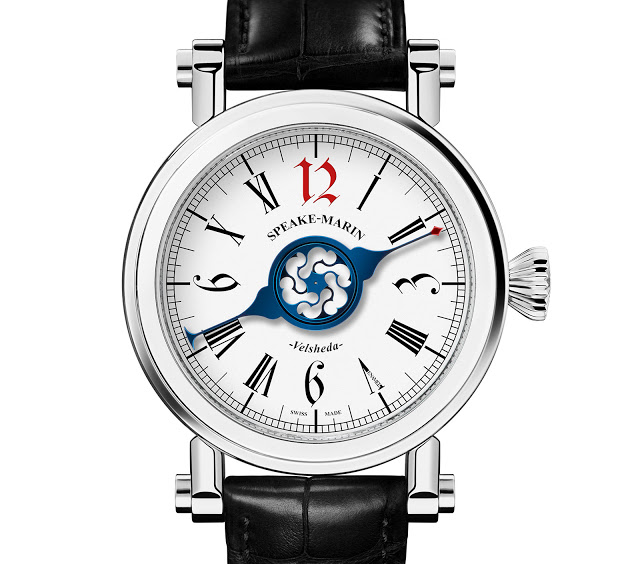 Speake-Marin's novel, single-hand Veshelda is now available in titanium, with a vitreous enamel dial featuring Gothic numerals.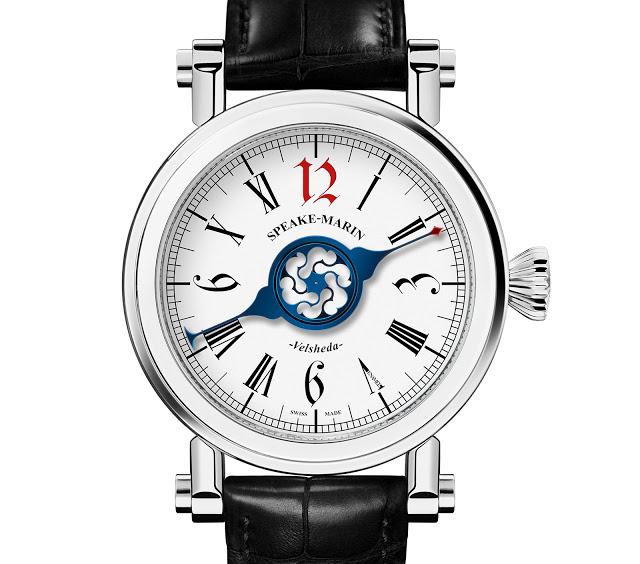 One of the earliest wristwatches made by Peter Speake-Marin was the Shimoda, a one-handed wristwatch named after the Japanese client that ordered it. Two years ago Speake-Marin revived the idea with the Veshelda that will be face-lifted for Baselworld 2016. The Veshelda Gothic new and improved: the case is lightweight titanium while the dial is fired enamel. The key feature of the Veshelda Gothic remains the same – a large central hand that indicates both the hours and minutes. A tiny red lozenge, almost like a devil's tail, tells the time to the nearest five minutes, while a topping tool-shaped seconds hand rotates in the centre.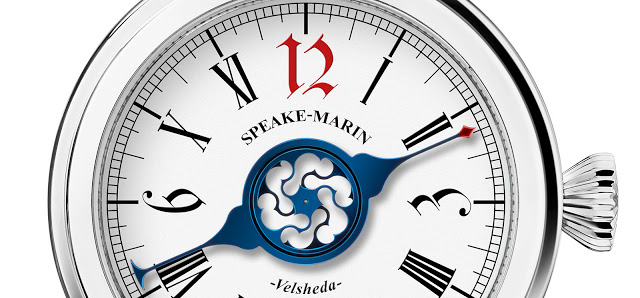 Made of white enamel fired in an oven (the first Veshelda had a simpler, lacquered brass dial), the dial features Arabic numerals with a Gothic font at the quarters, with "12" highlighted in red. A "secret" signature has been integrated into the "V" numeral, reading "enamel".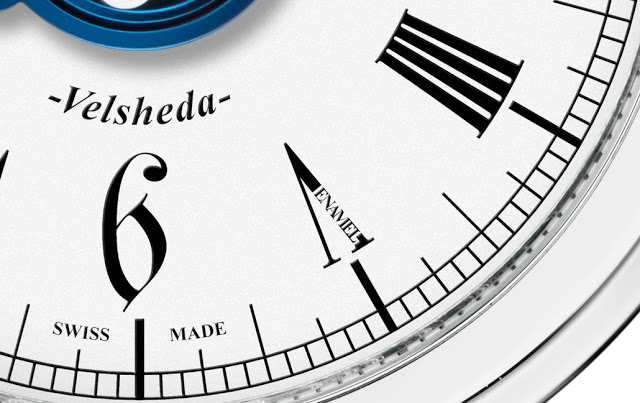 While the first generation was in stainless steel, the Veshelda Gothic case is titanium and 42 mm in diameter. Inside is the Vaucher calibre 3200, an automatic movement also used by the likes of Hermes, Richard Mille and Parmigiani. The Veshelda Gothic is priced at SFr11,500 without taxes.
Back to top.
---
You may also enjoy these.