Zenith's History In Pilot's Watches Explained In Five Timepieces
From the A. Cairelli chronographs of the sixties to the Pilot Montre d'Aéronef Type 20 equipped with the 5011 K movement, Zenith has a strong claim to being of the most key manufacturers of aviator's timepieces. Here I explain Zenith's history in pilot's instruments with five significant timekeepers.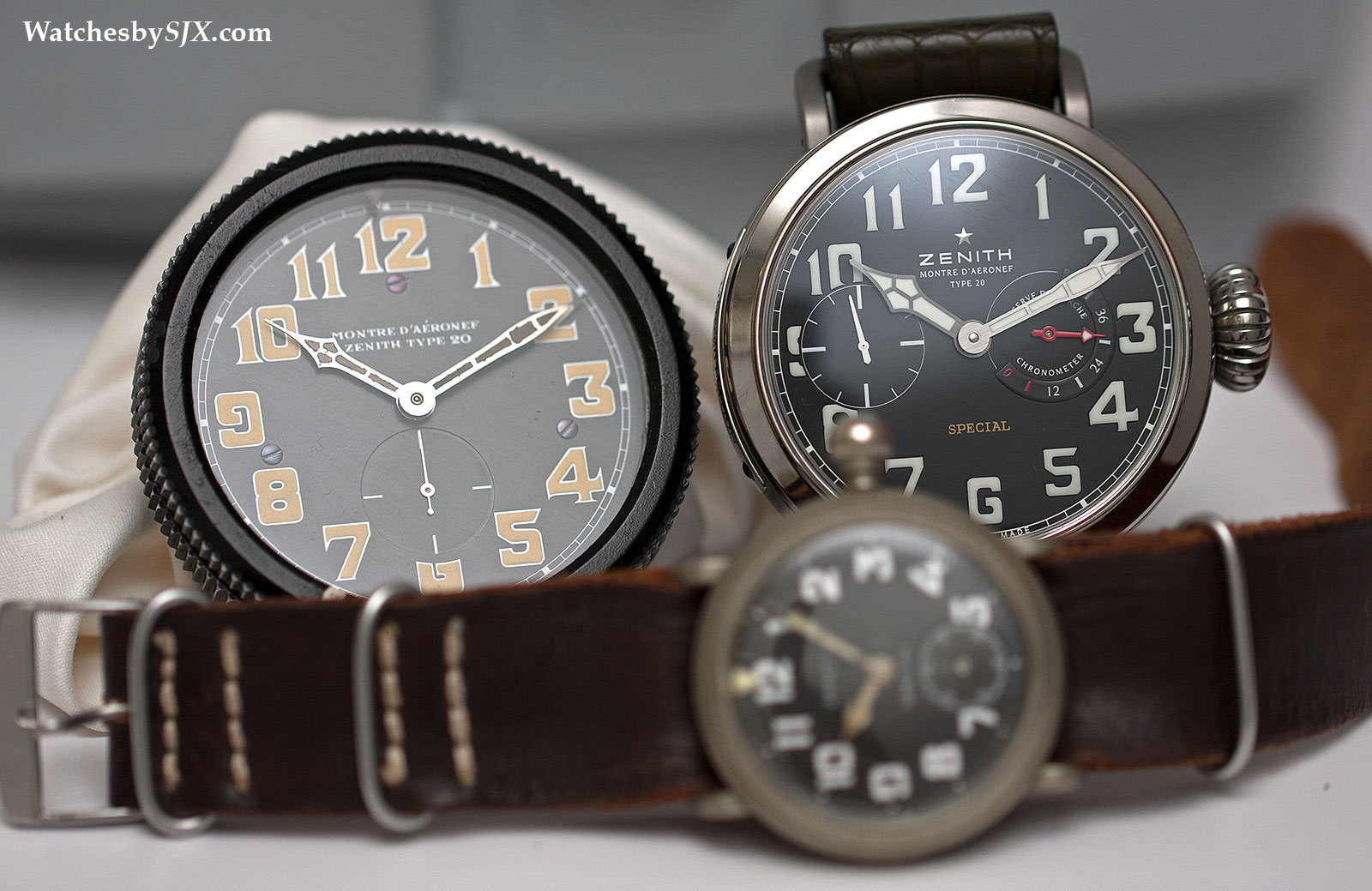 Zenith started making pilot's watches in the infancy of aviation when planes were made of wire and fabric. When French aviator Louis Blériot became the first man to fly across the English Channel in 1909, he had on his wrist a Zenith pilot's watch, beginning the brand's long history as a maker of aviation timepieces and instruments.
Blériot's wristwatch was typical of pilot's watches of the era. It had a chrome-plated case with fixed lugs, a black enamel dial with large Arabic numerals and cathedral hands. Another distinguishing feature was the large onion-shaped crown sitting on an elongated set for easy adjustment while wearing gloves.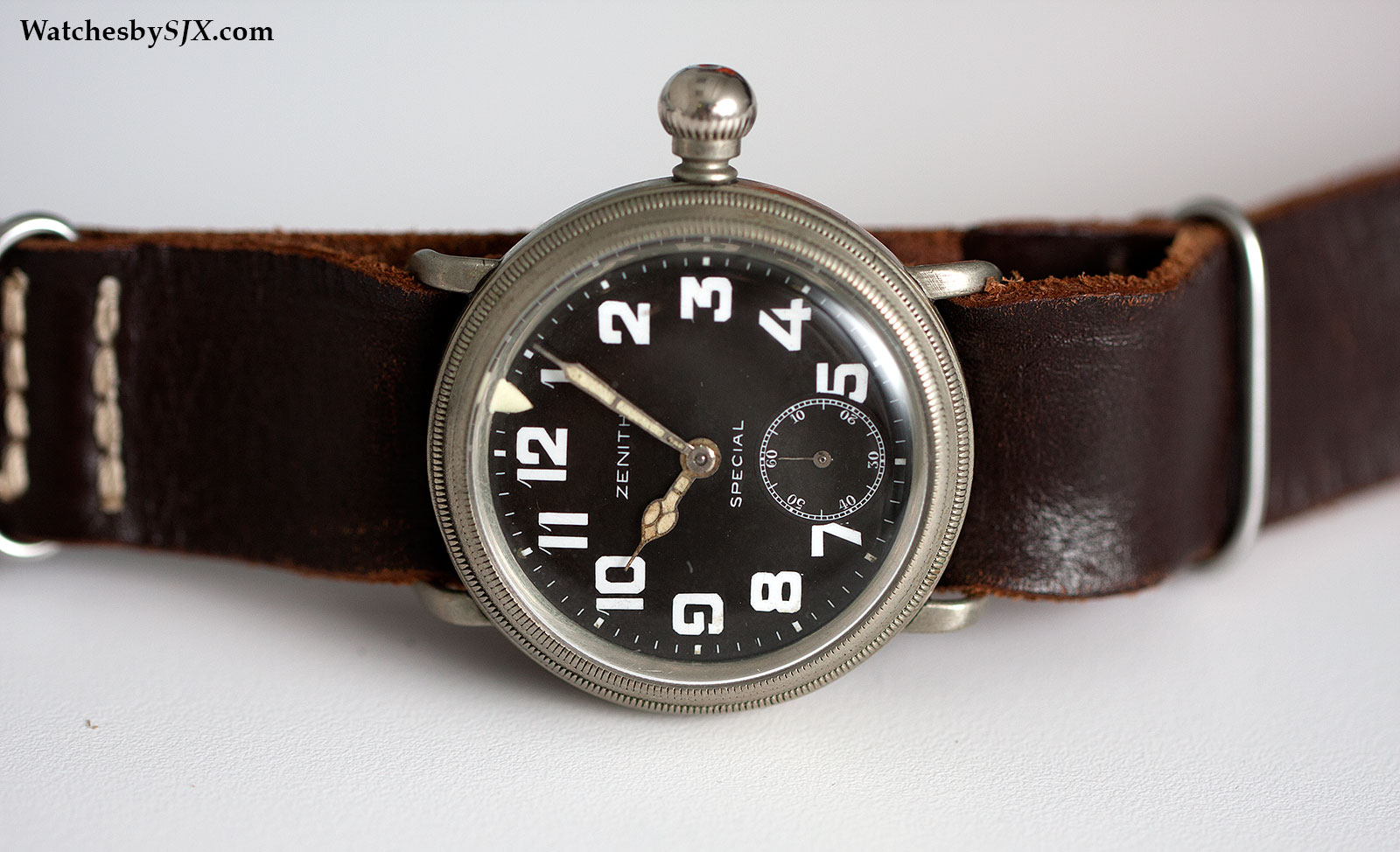 A Zenith wristwatch once owned by Blériot himself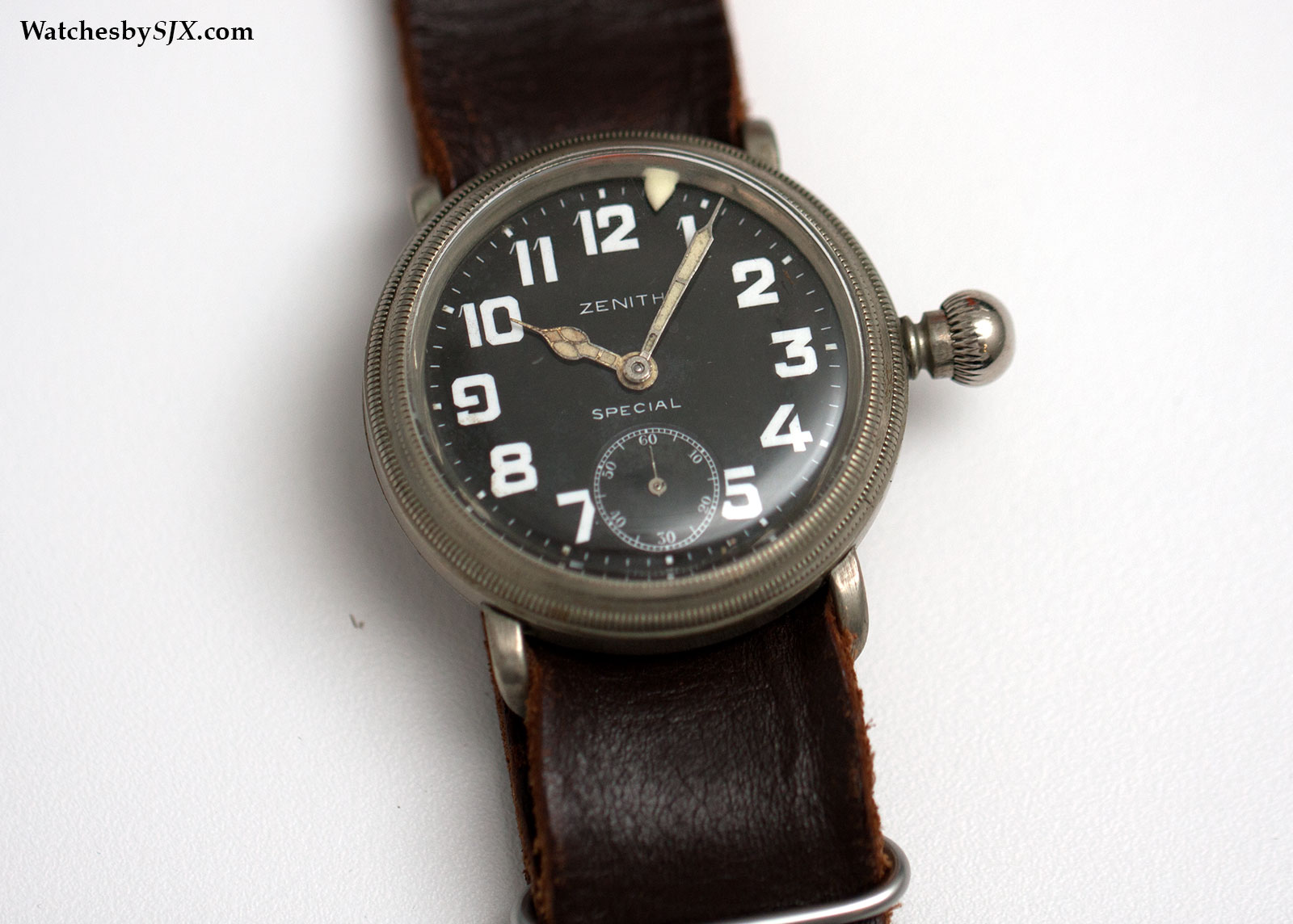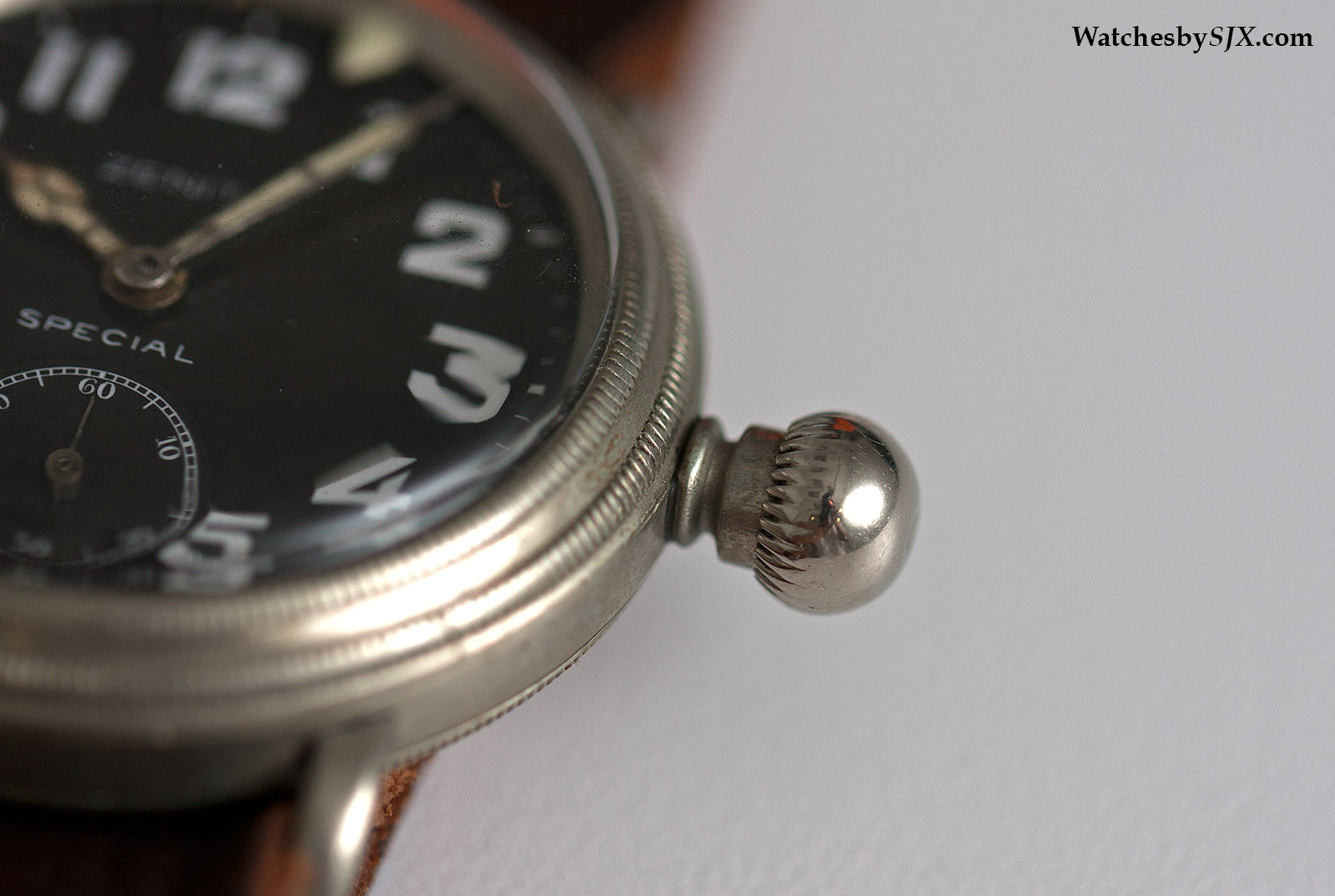 Pilot's watches of this style were not exclusive to Zenith, in fact, this style of watch was generic for the period from the early 1900s to the thirties. Similar watches were made by Longines, Omega and Helvetia. Aviator's chronographs were also made in this generic style, but curiously none had military markings unlike later such watches.
Starting in 1939 Zenith began manufacturing the Type 20 montre d'aéronef ("aircraft clock"), a hand-wound clock for aircraft cockpits. These were fitted onto the instrument panel, and found in many French aircraft of the period. A knurled bezel was used to wind and set the watch. This is the instrument that would later inspire the oversized Pilot Montre d'Aéronef Type 20 wristwatch at the end of this article.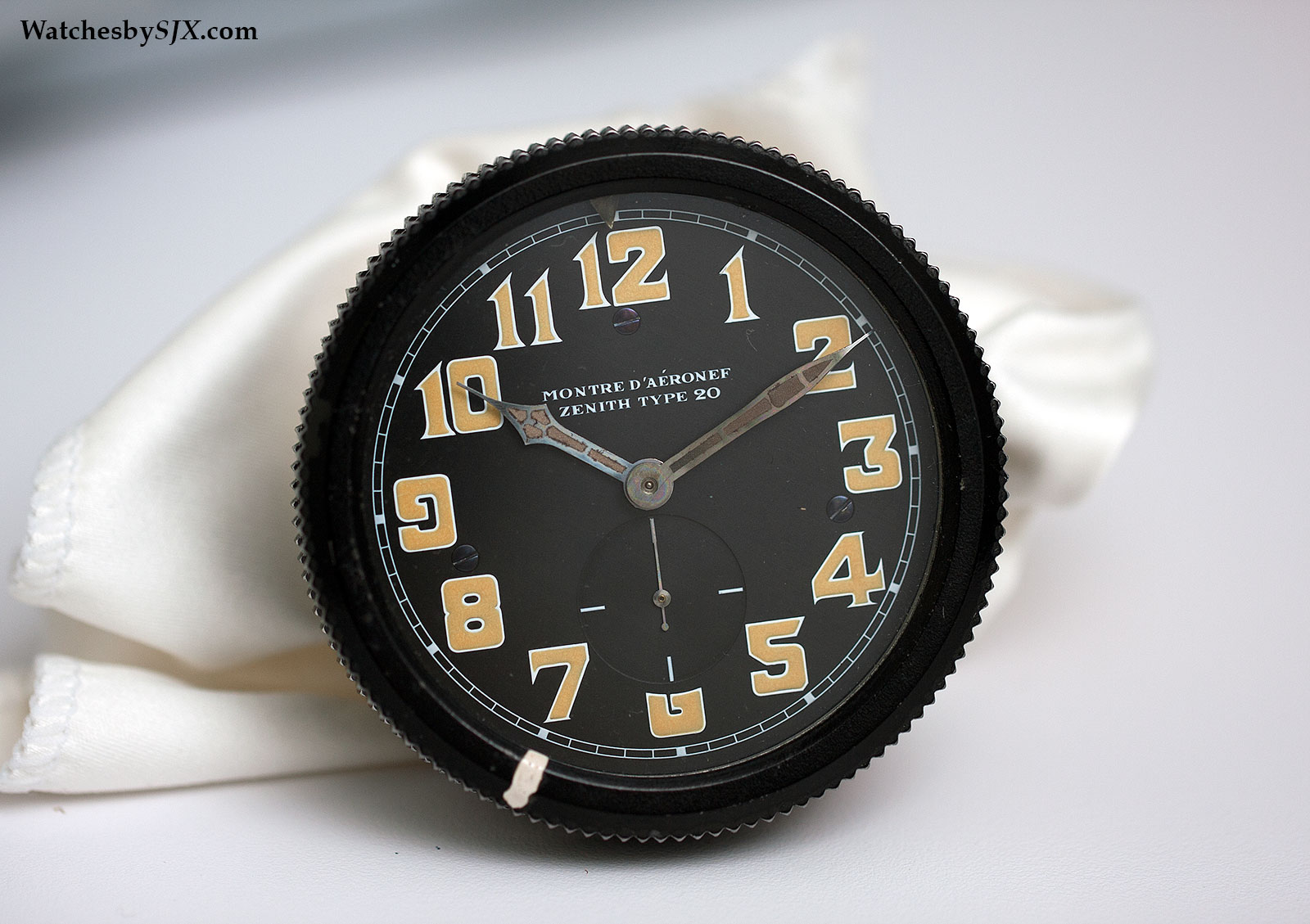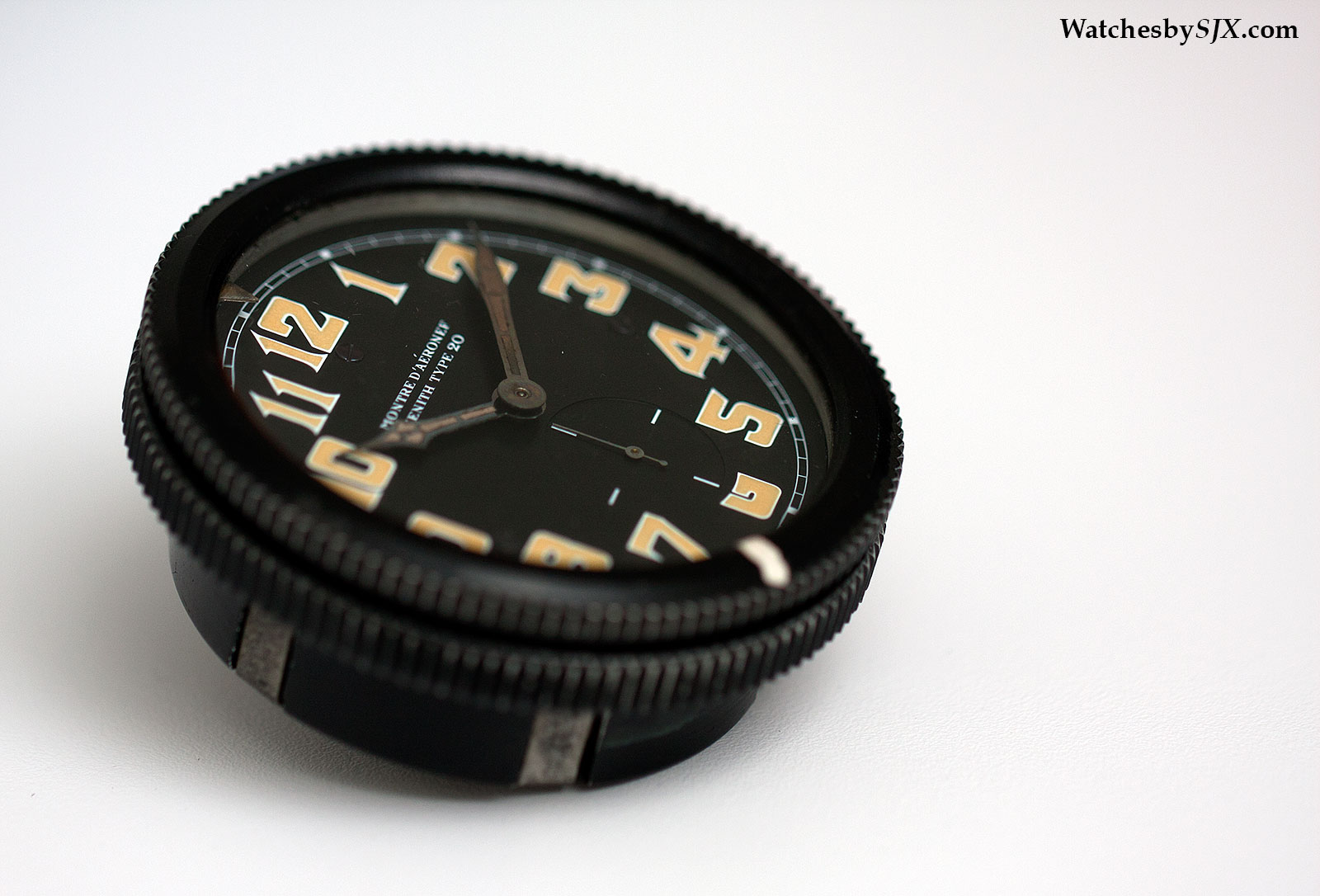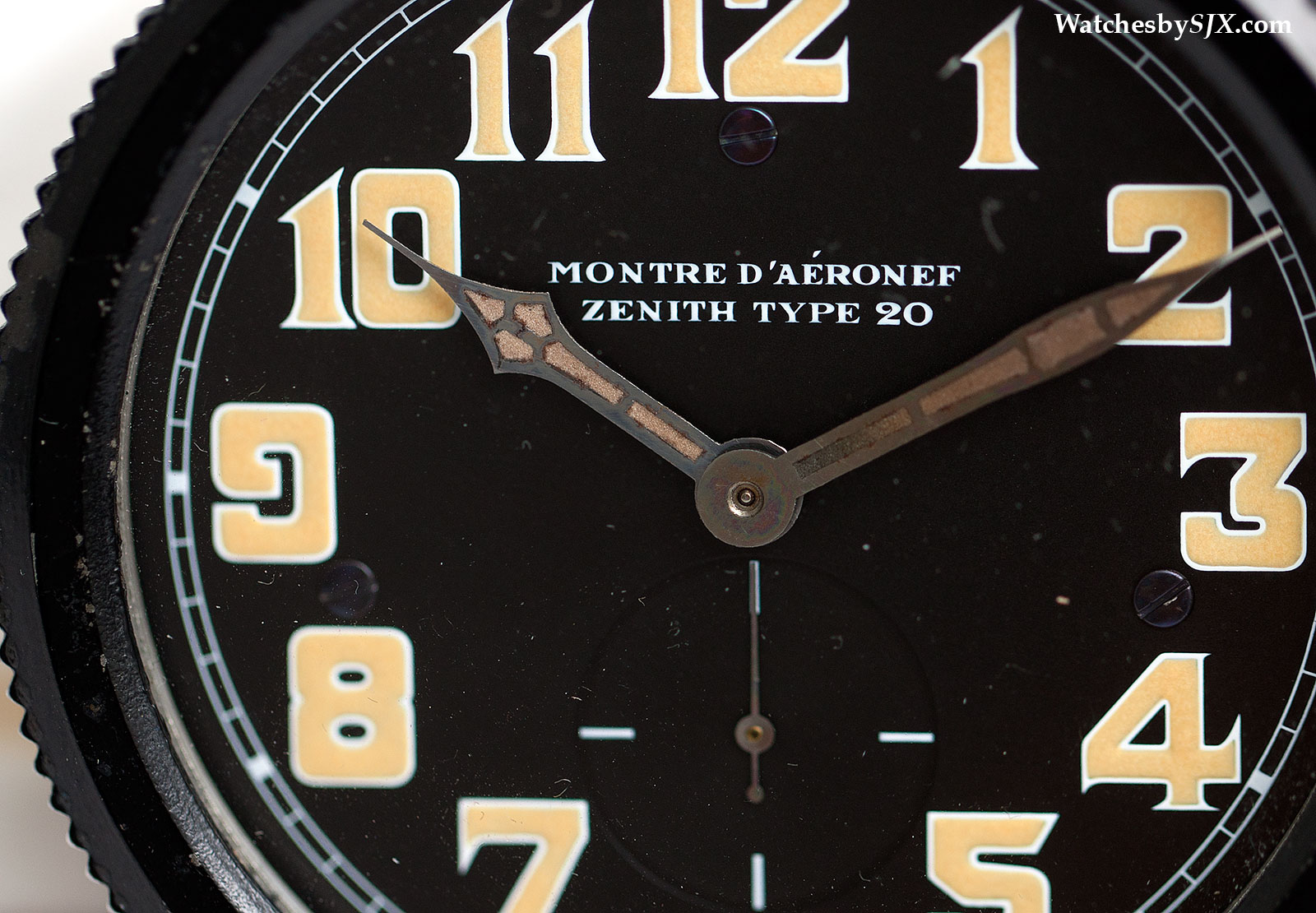 But Zenith did not only make clocks and watches, its aviation offerings included cockpit instruments like altimeters and stopwatches as well. This altimeter dates to 1910 and was made for the Royal Flying Corps, the air arm of the British Army that would later be merged into the Royal Air Force.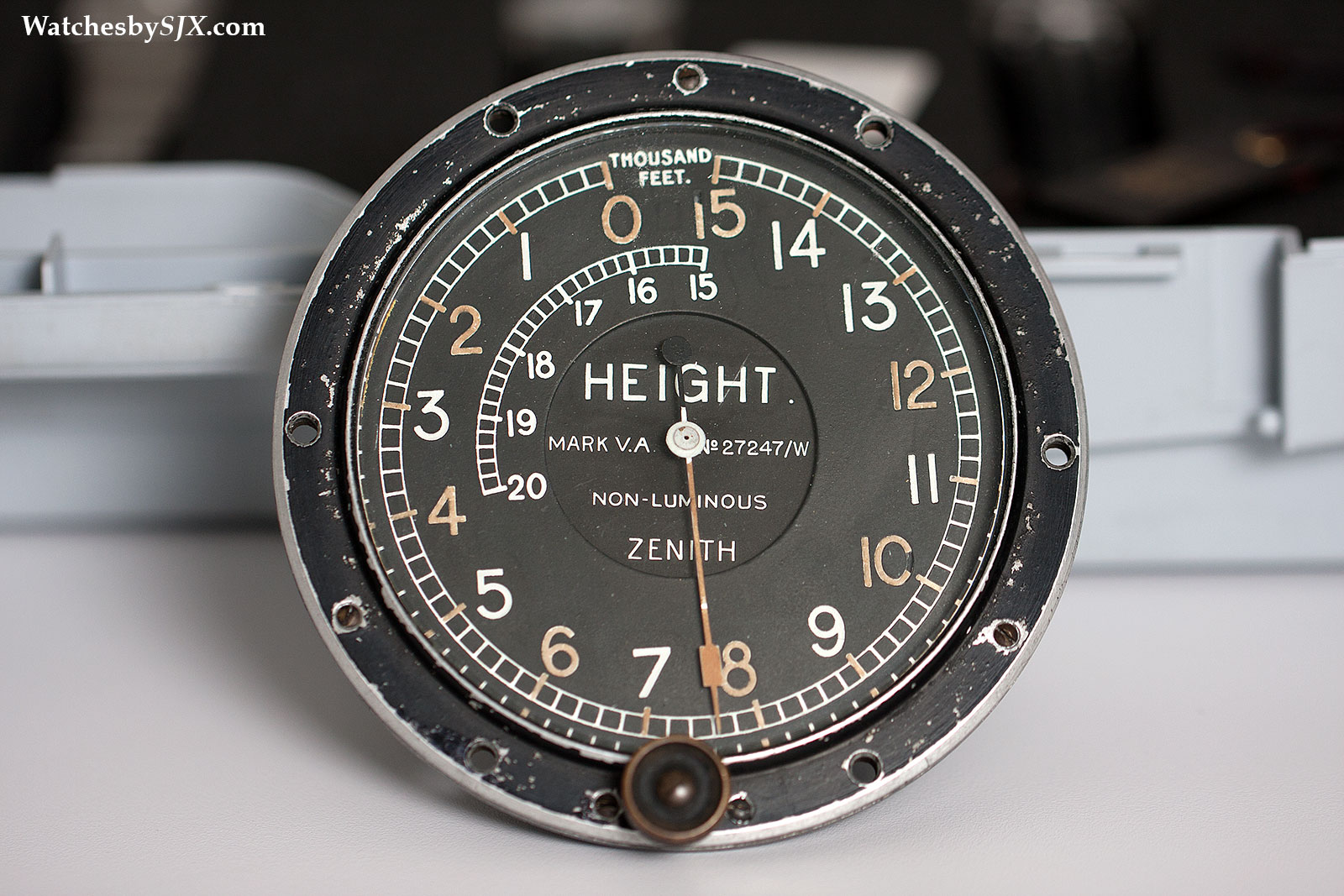 In the early sixties Zenith supplied pilot's chronographs to A. Cairelli, a Rome-based watch retailer that supplied the Italian military, most notably with watches from Zenith and Universal Genève.
The A. Cairelli "Tipo CP-2" chronographs were equipped with the calibre 146 DP, a hand-wound chronograph movement made by Zenith at a factory that was once the Martel Watch Co. Zenith had taken over Martel several years earlier for its expertise in chronograph movements, and building on that know-how Zenith introduced the El Primero in 1969.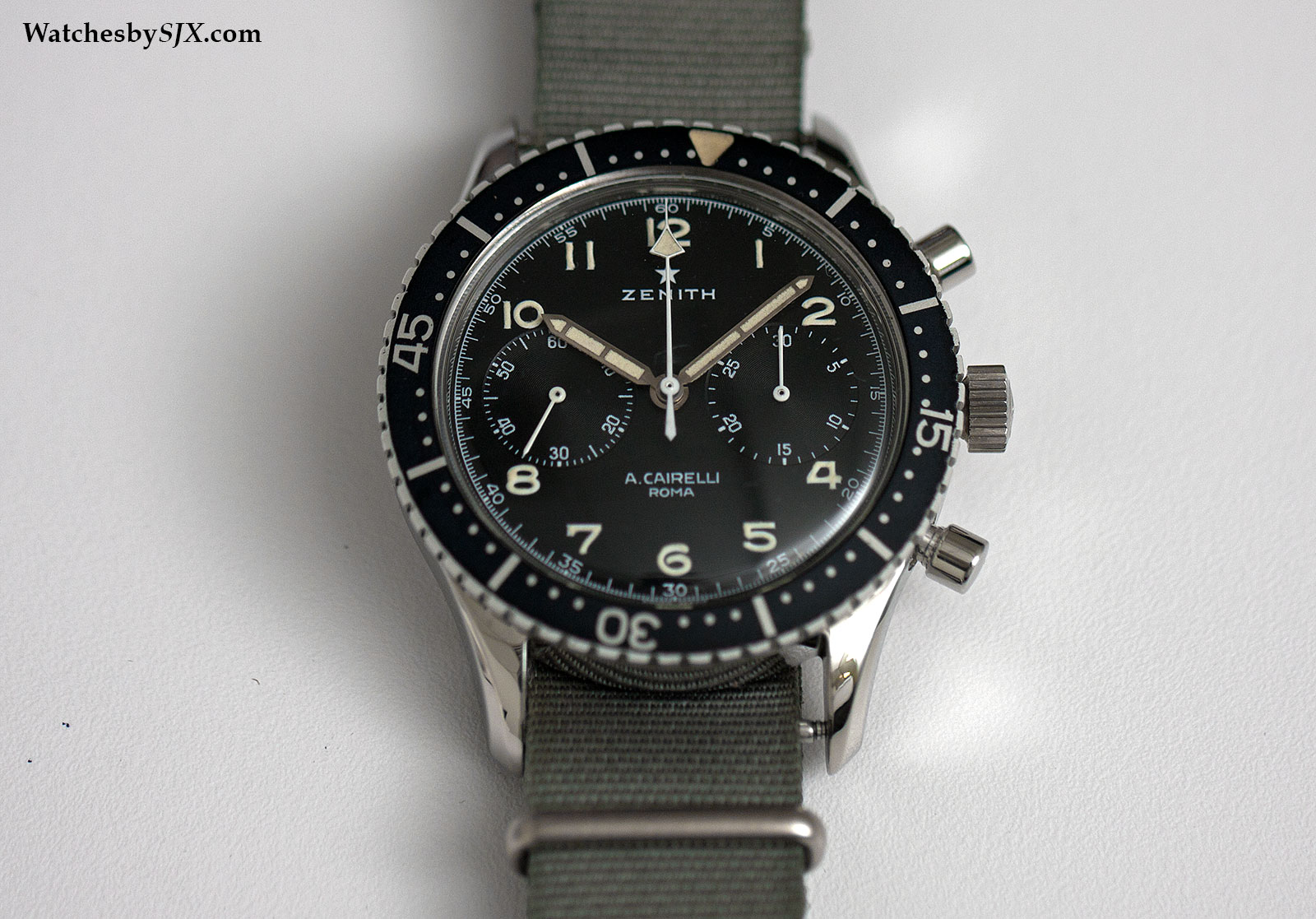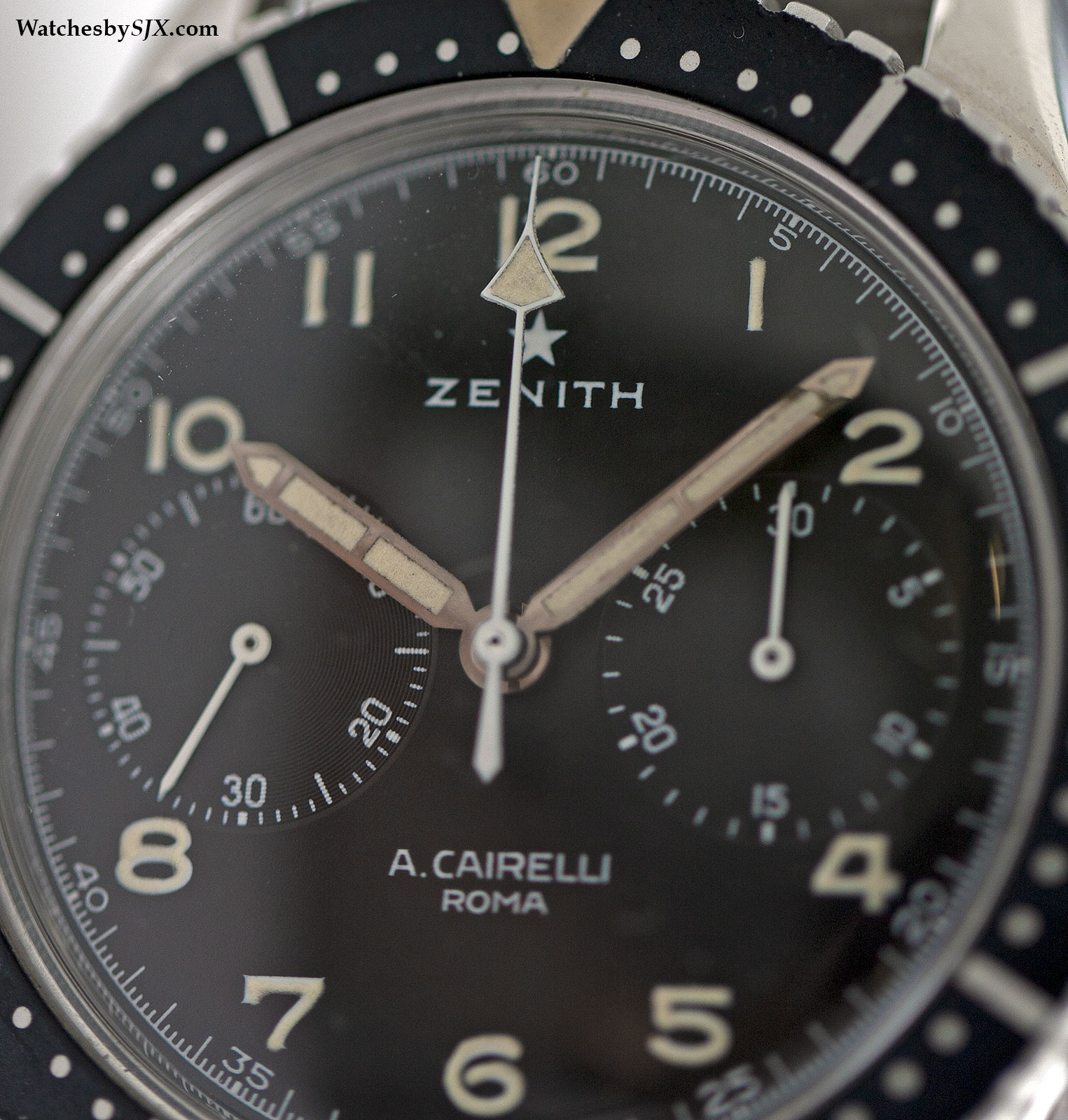 The A. Cairelli CP-2 chronographs replaced the CP-1 watches made by Leonidas (later acquired by Heuer). 2500 of these chronographs were made, but not all were sold to the Italian military.
Military issue chronographs were mostly marked "AMI" on the case back, for Aeronautica Militare Italiana, the Italian air force. Some were issued to other branches of the Italian armed forces and are marked as such, "MM" for instance means Marina Militare, which is the navy.
The A. Cairelli CP-2 watches were in used until the early eighties, although A. Cairelli went out of business over a decade before that. This particular watch lacks military markings on the case back.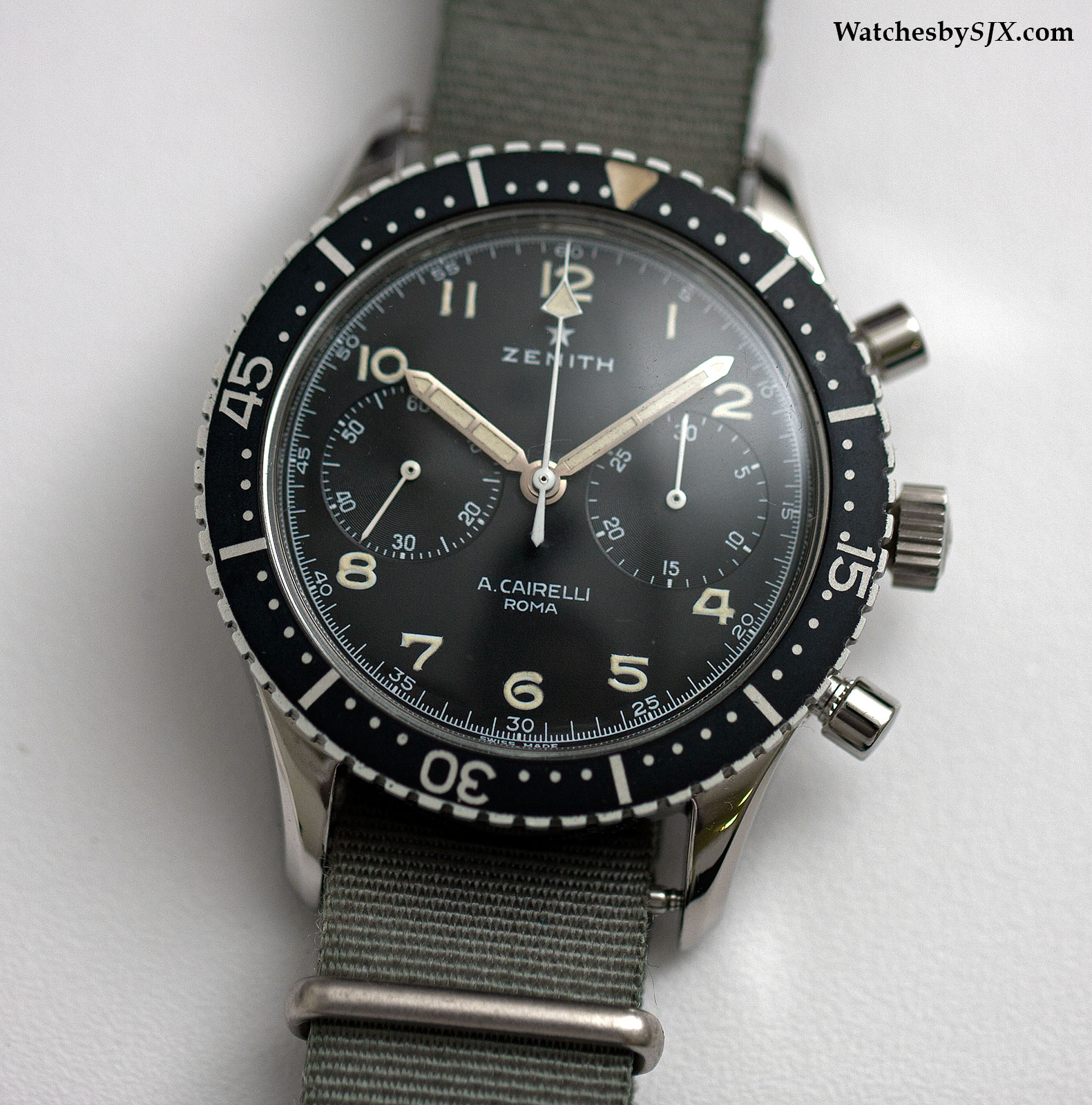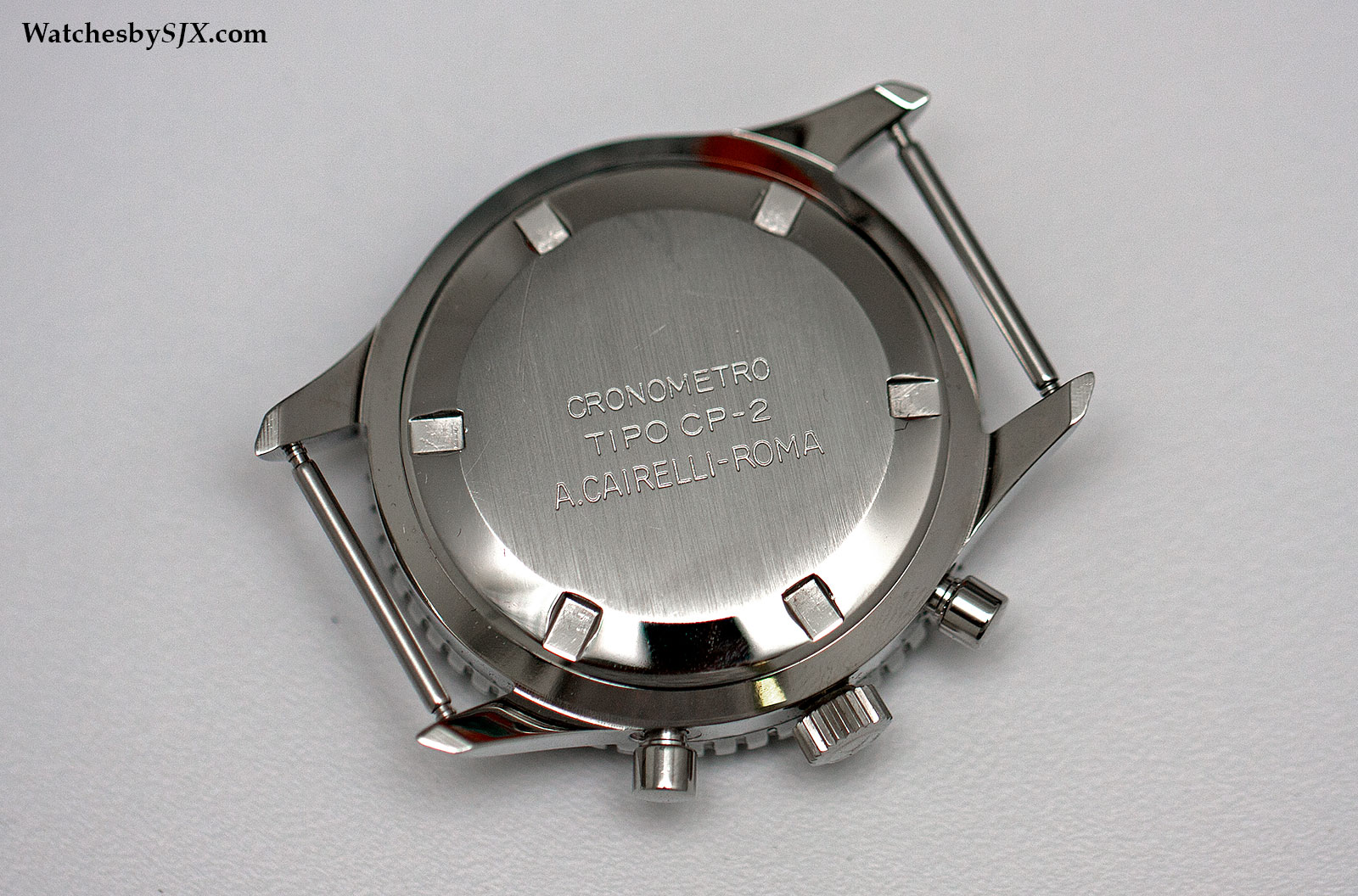 From the days of the A. Cairelli chronographs, however, Zenith retreated from aviator's watches. Though it had trademarked the term "pilot" in relation to watches – it's the only brand that can use the term on a watch dial – Zenith did not make any pilot's watches of significance until Jean-Frederic Dufour took over as chief executive in 2009 (after a successful run he departed for Rolex last year).
Zenith's most notable pilot's watch of today, however, ironically uses a movement originally designed for deck chronometers used on ships. Introduced at Baselworld 2012, the Pilot Montre d'Aéronef Type 20 is an almost comical 57.5 mm in diameter and modelled on the cockpit clock of the thirties.
The Pilot Montre d'Aéronef Type 20 is less a true pilot's watch than a historically inspired remake, but it has spawned an entire line-up of watches, like the Pilot GMT for instance. And made this particular style of pilot's watch synonymous with Zenith, so much so that the new Patek Philippe Pilot has been pilloried for looking like a Zenith.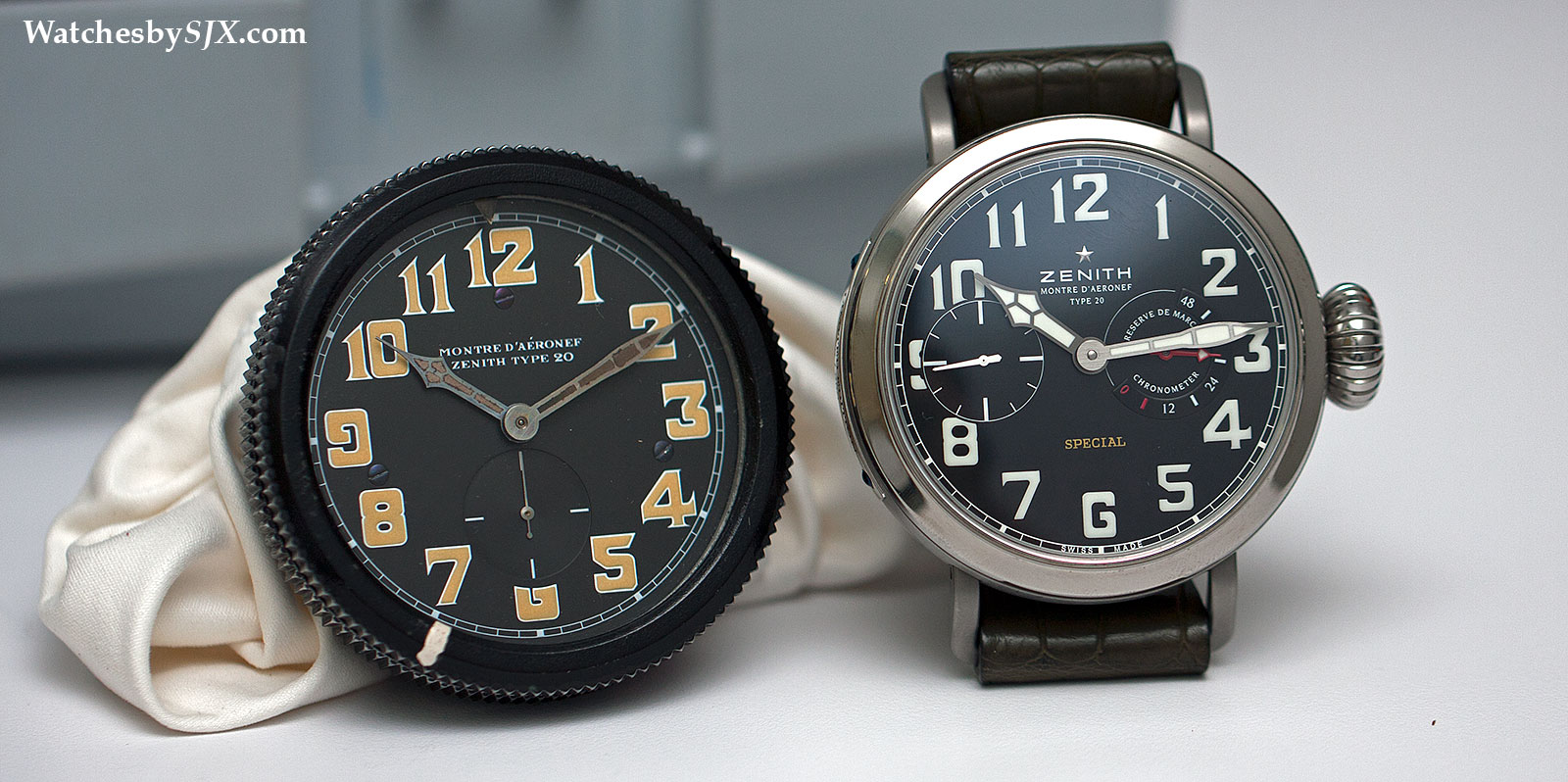 The Pilot Montre d'Aéronef Type 20 with its namesake cockpit clock
Though faintly ridiculous, the massive size of the Pilot Montre d'Aéronef Type 20 is justified by the 50 mm movement inside, the calibre 5011 K. Designed in the late fifties as a observatory competition chronometer, the 5011 K was a precision movement intended for deck watches and marine chronometers. More importantly, at the 1967 chronometer trials held by the Neuchâtel Observatory, the 5011 K emerged as most accurate movement ever tested by the observatory.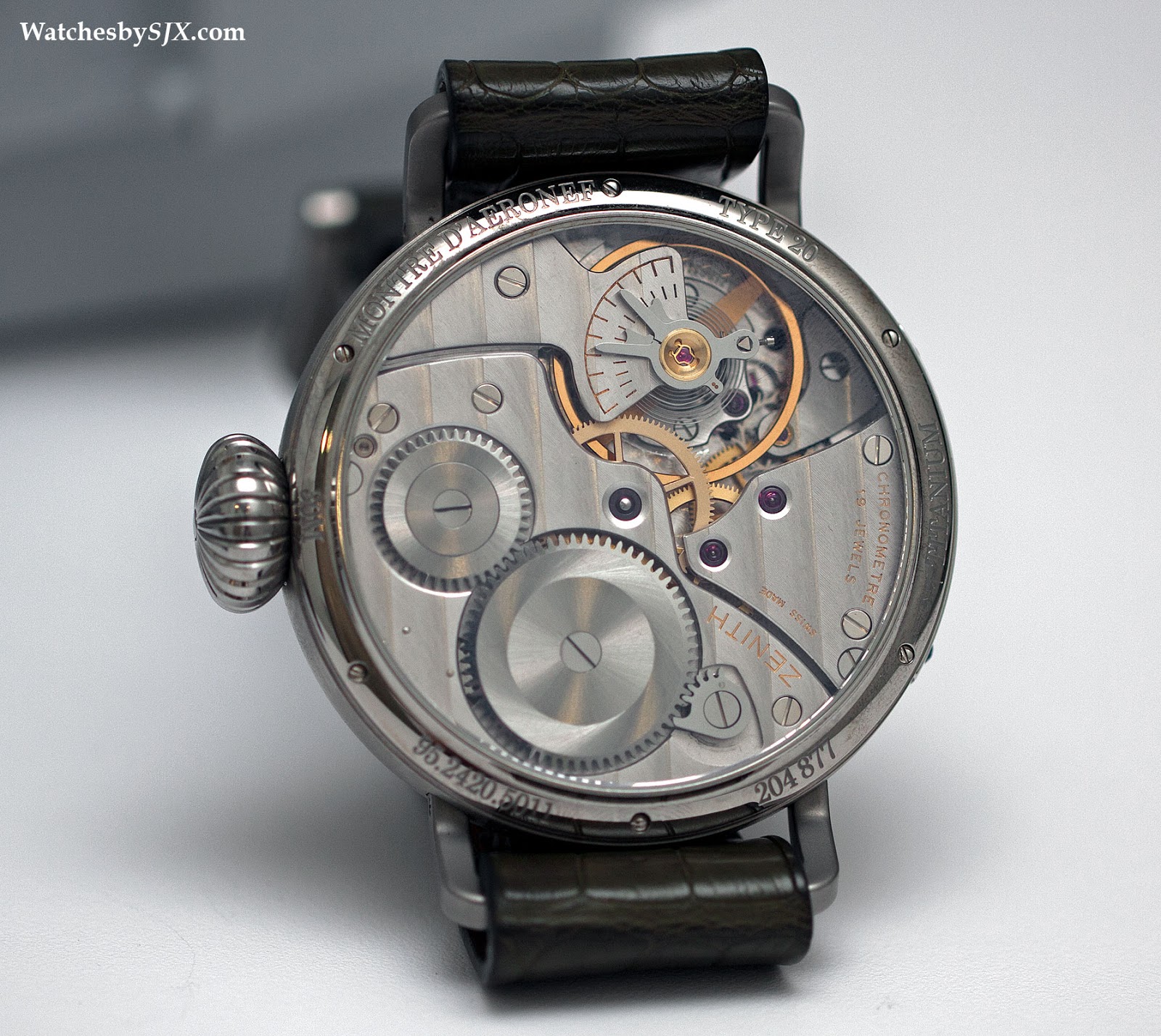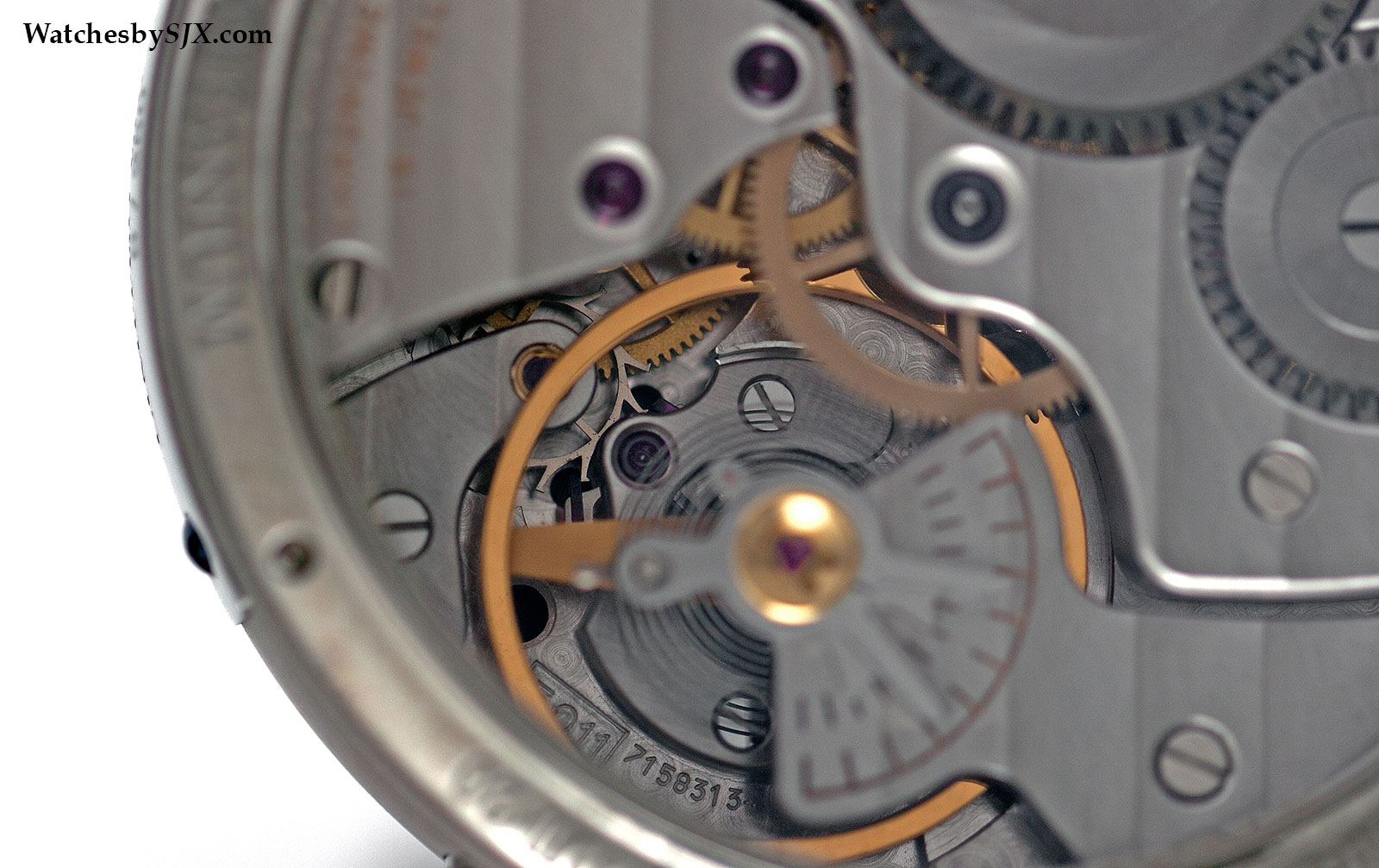 The 5011 K was made from 1960 till the late nineties, with several thousand leaving the factory. Most ended up fulfilling their intended purpose as deck watches, marine chronometers, as well as some pocket watches made in the nineties.
Interestingly, a handful were sold to German watchmaker Thomas Engel, who had collaborated with Zenith on some pocket watches. Engel modified some of the 5011 K movements, equipping them with tourbillon regulators (you can see two examples at the end of this story) to create magnificent, no-expense-spared deck chronometers.
350 of the 5011 K movements remained unused for several years, and eventually ended up in the various versions of the Pilot Montre d'Aéronef Type 20, in titanium, rose gold and also sapphire cases. Given its historical significance, the 5011 K is likely the most important movement ever used in a Zenith pilot's watch.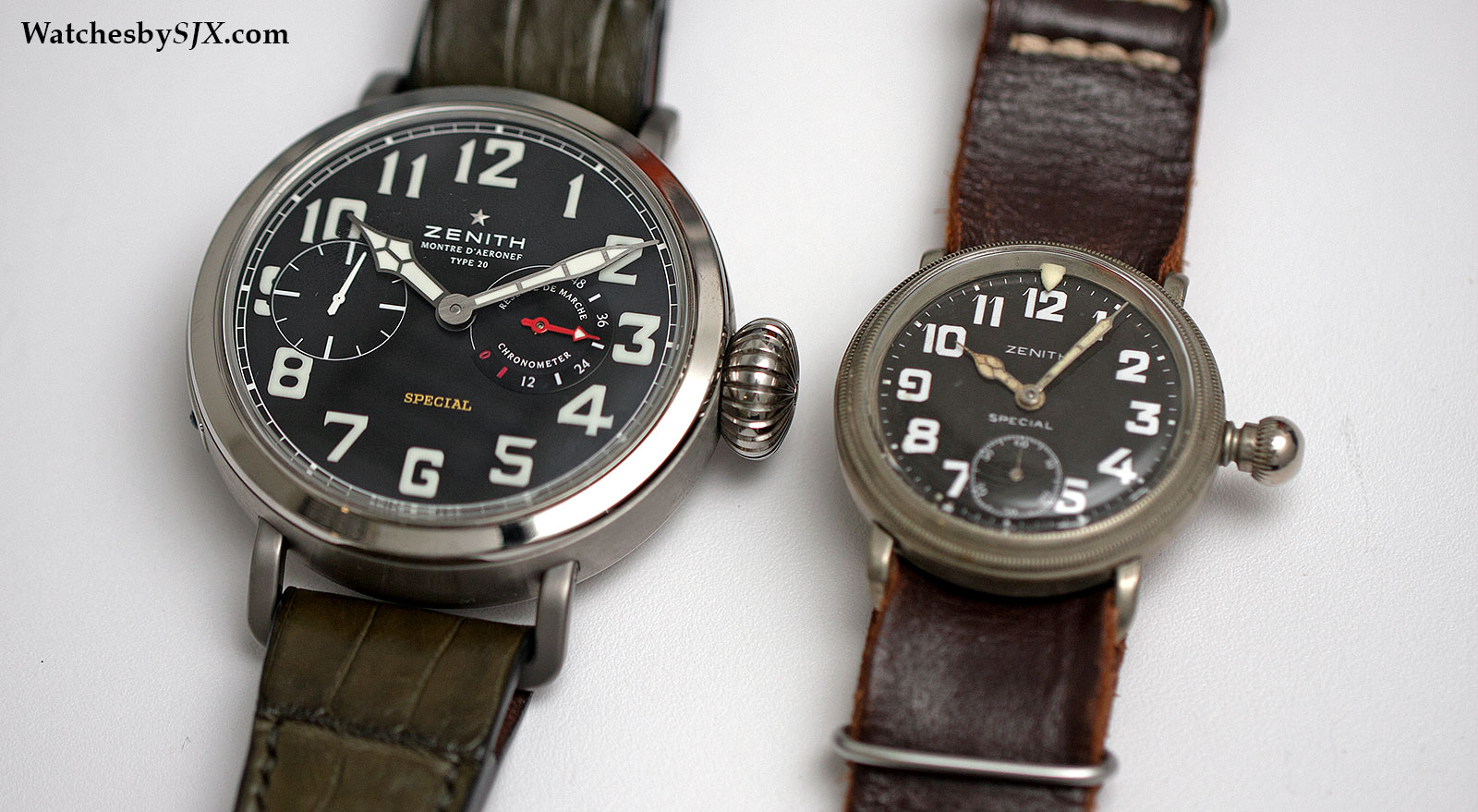 Two Zenith pilot's watches from opposite ends of a century
Back to top.
---
You may also enjoy these.