Cartier Tradition Historical Timepieces Arrive In Singapore For The First Time
Primarily offered at its landmark stores like those in Paris and New York, historical Cartier timepieces are now available in Singapore as well, starting with an elegant, enamelled Tank Normale from 1963.

Based in Geneva and New York, Cartier Tradition is a specialist in vintage Cartier items. It acquires and restores timepieces, jewellery and objet d'art, working with clients who want to buy, or sell, a Cartier from before 1970. Vintage objects from Cartier Tradition are certified, meticulously researched in the company's archives, and typically offered for sale at its boutiques in Europe and the USA. Most recently a Cartier Tradition wristwatch arrived in Singapore, a first for the country and one of the rare occasions a major brand retails its own vintage timepieces in Asia. The watch in question is a Cartier Tank Normale dating from 1963, midway through the the Tank's hundred year history. One of the earliest Tank designs, the Tank Normale is distinguished by its straight and angular flanks.
Made by Cartier Paris – the Cartier operations in London, Paris and New York were run independently in those days – this Tank Normale is in yellow gold with a rare decorative feature: enamelled stripes running down each brancard. They are a deep blue and a perfect match for the blued steel hands.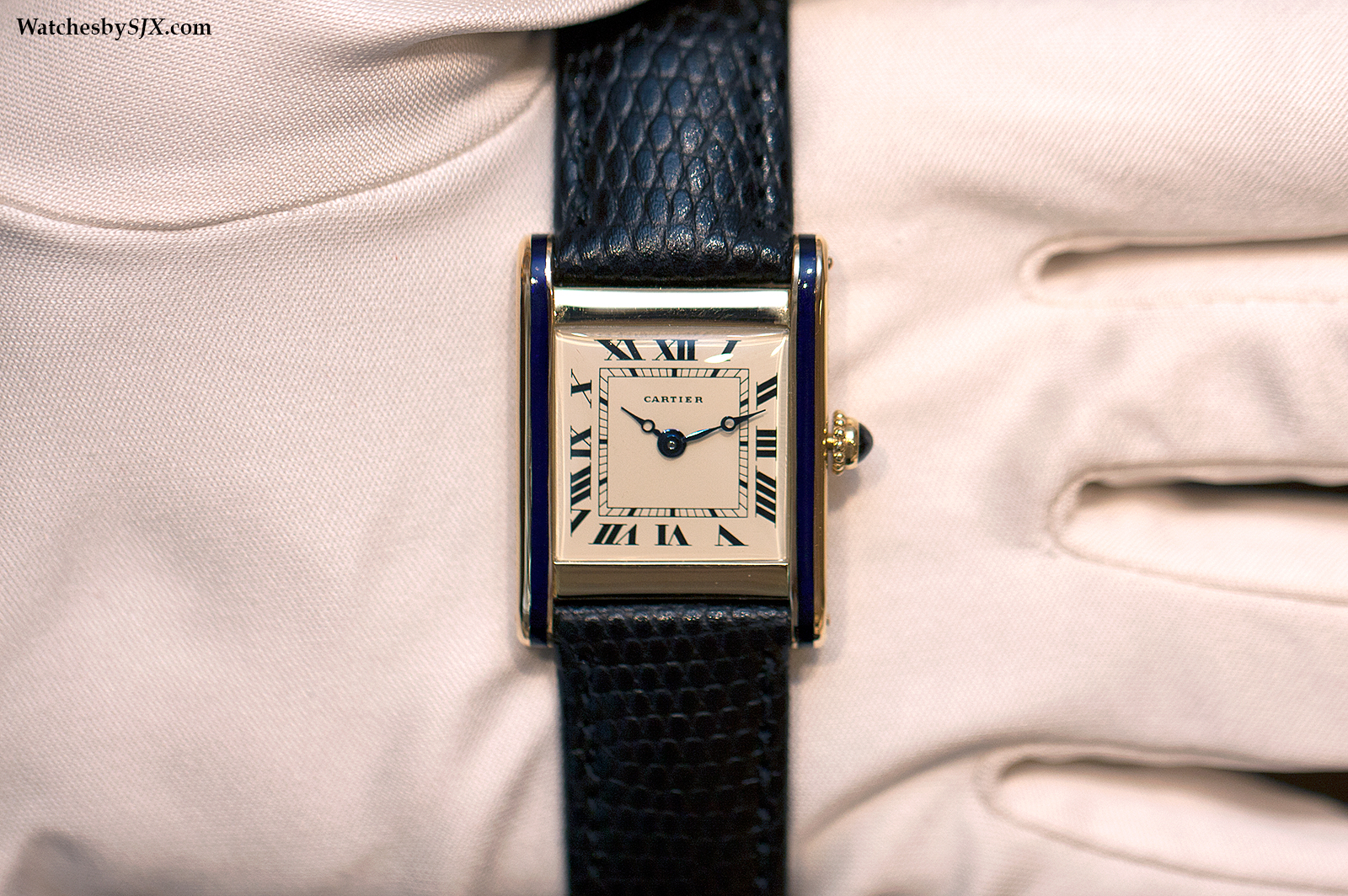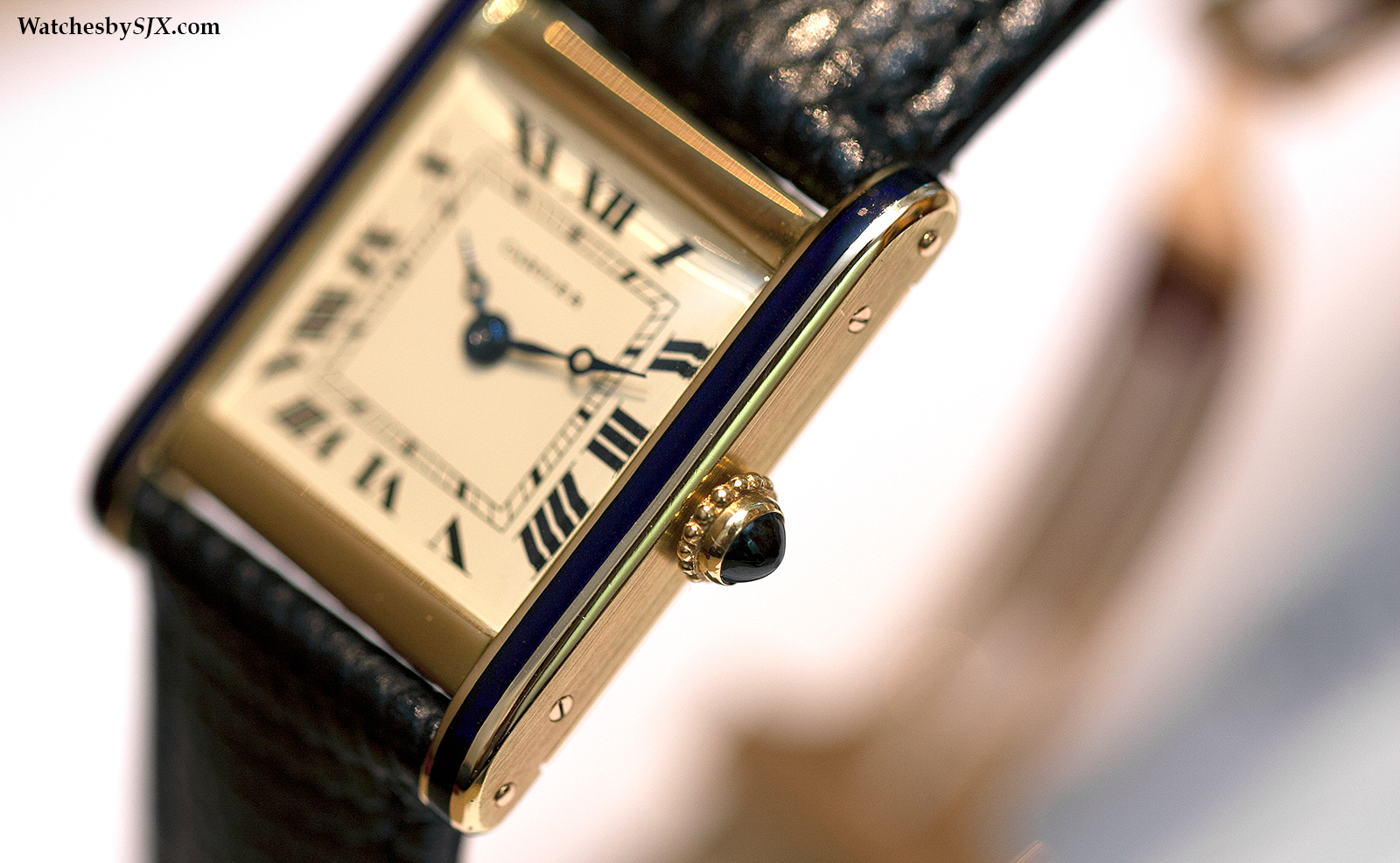 Measuring 20 mm wide by 23 mm long, this Tank was originally a gentleman's dress watch, but modern sensibilities make it suitable for ladies as well. The aesthetic is classic Cartier, with Roman numerals, Breguet hands and a large blue sapphire on the crown. Inside is a small, hand-wound Jaeger-LeCoultre calibre 821 movement.
Like all items from Cartier Tradition, this Tank Normale has been expertly and carefully restored, both inside and out. The dial is clean, and despite its age, the case still retains legible hallmarks; these are often lost with time especially on soft and thin gold cases like this. It is fitted on a lizard strap with a modern Cartier deployant buckle.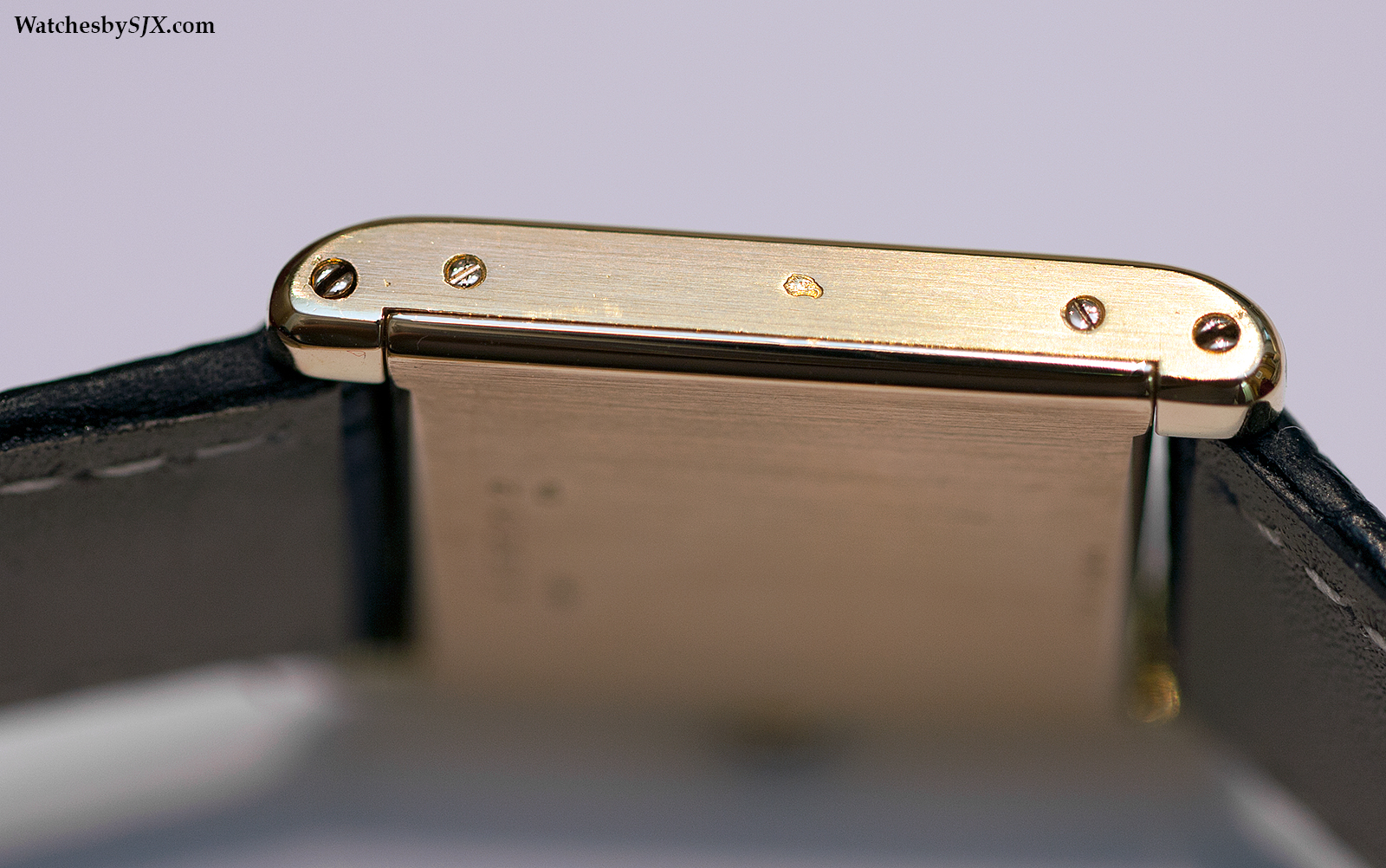 All of that – the provenance, expert restoration and the accompany certificate of authenticity – comes at a price. This Tank Normale has a steep price tag of 55,000 Singapore dollars (~US$44,000). Other brands offering heritage timepieces also charge a pretty penny for such objects, reflecting the demand from a tiny, tiny segment of collectors who demand vintage watches which are as close to new as possible.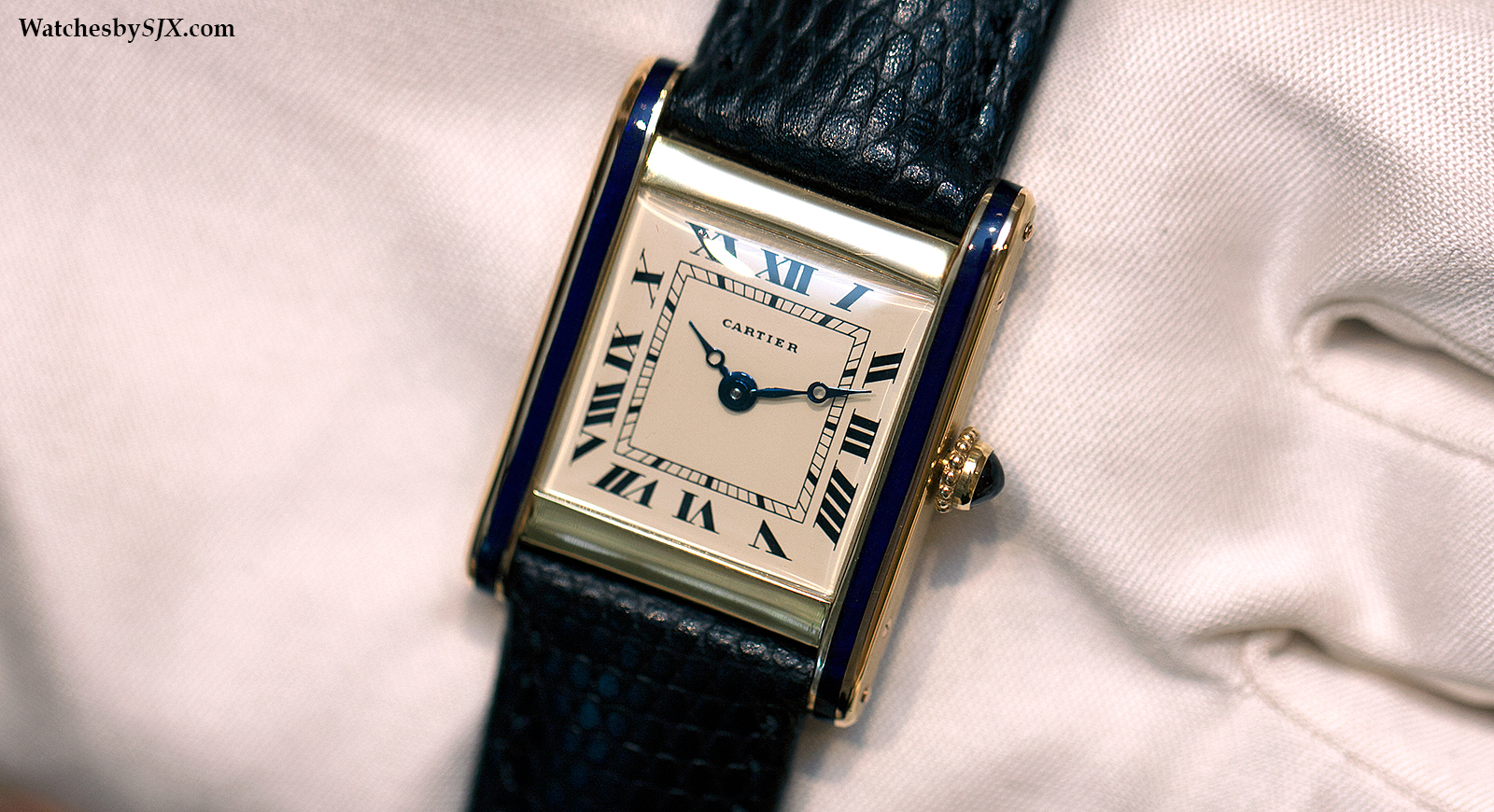 Back to top.
---