News: A jar of Jaeger-LeCoultre honey for visitors to the manufacture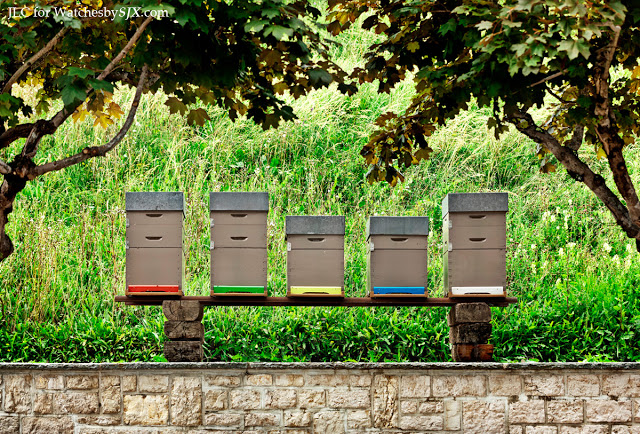 Jaeger-LeCoultre now offers the gift of a jar of JLC branded honey to visitors at its Le Sentier manufacture. Ten hives have been installed in front of the manufacture to cater to this.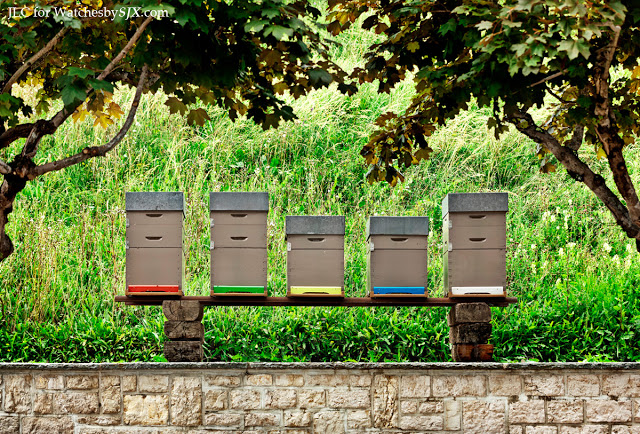 This also boosts JLC's environmental credentials, which is made abundantly clear in the announcement:
The aim of this initiative is to make visitors from all over the world, as well as the 1,200 employees, aware of Jaeger-LeCoultre's commitment to preserving the environment. Bees play a key role in nature – by transporting pollen from flowers that they visit, they contribute to the reproduction of plant species. Today, they are a threatened species and this is a good opportunity for the Manufacture to give them a helping hand.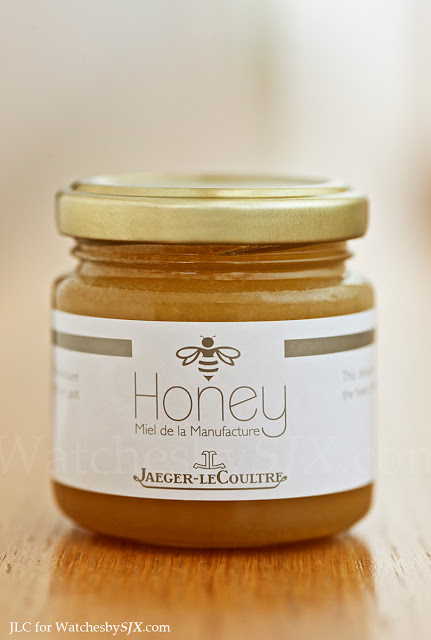 Having been there I know the manufacture at Le Sentier is an impressive facility but surely this is taking diversification and vertically integrated production too far?
– SJX
Back to top.
---