Introducing The M.A.D. Gallery, The Geneva Toy Shop Of MB&F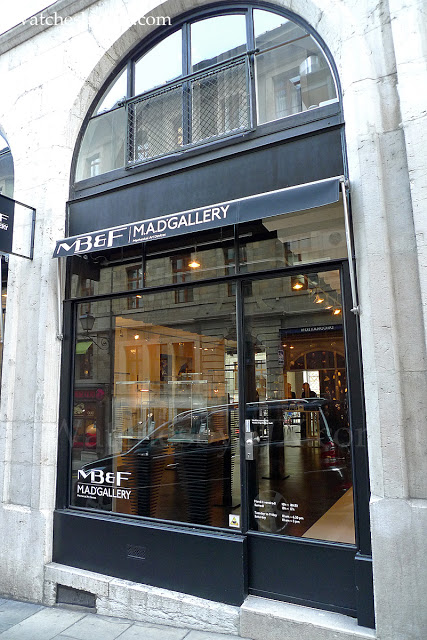 Maximilian Büsser recently opened the MAD Gallery in Geneva, located at 11 Rue Verdaine, in the Old Town not far from the MB&F offices. This is not a boutique solely for his MB&F brand of horological machines, though some of the machines like the Legacy Machine 1 are on sale.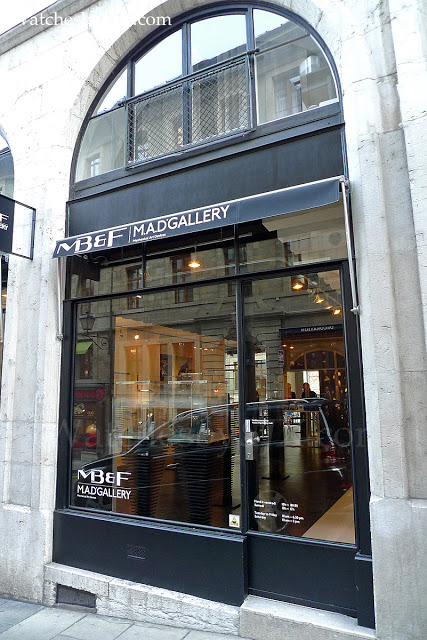 Rather it's a store dedicated to all manner of Mechanical Art Devices (MAD). This is a toy store for the boy in every man. It is stocked with all manner of quirky and cool gadgets. It is easy to see how the whole carefully curated, idiosyncratic vibe fits in with the Horological Machines.
The most striking objects in the shop are undoubtedly the lamps, hand-made by Frank Buchwald. Herr Buchwald makes the entirely lamp by hand (true in-house craftsmanship), with each design being unique. They all resemble equipment from the lab of Dr Frankenstein.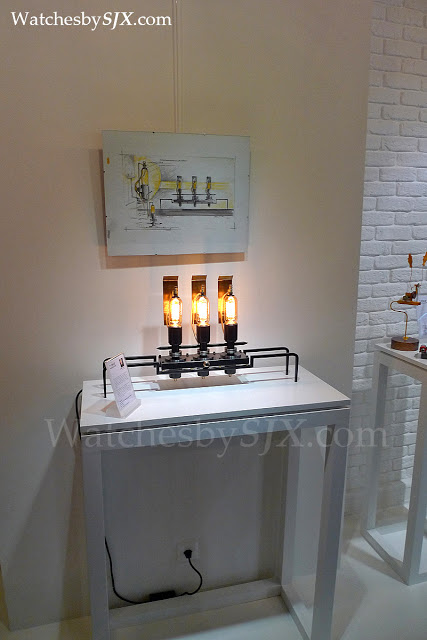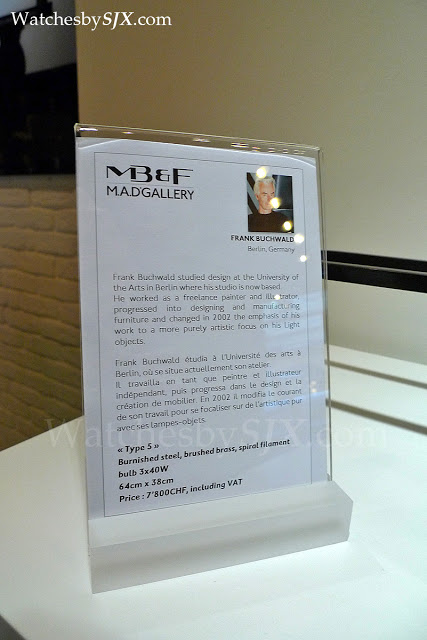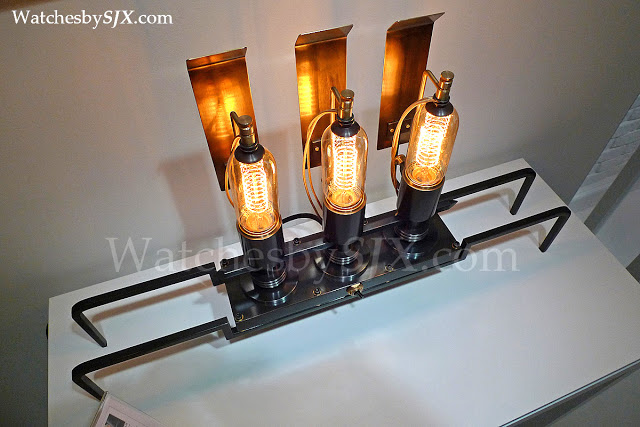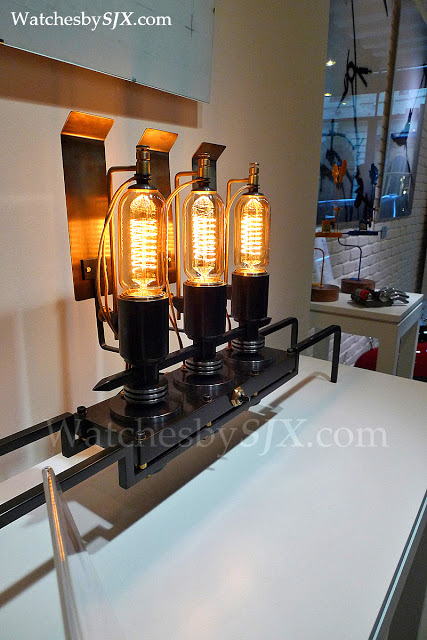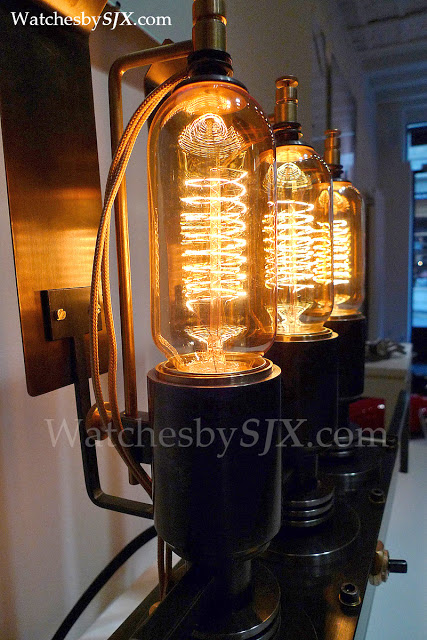 Not only are the lamps visually impressive, they are very well made and finished. They feel and look like high quality products. These cost about CHF8000 each, and are already some of the most expensive items in the shop save the watches, which illustrates how affordable most of the gadgets are.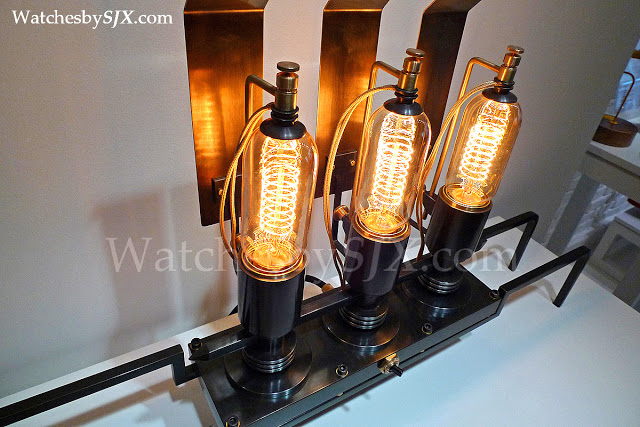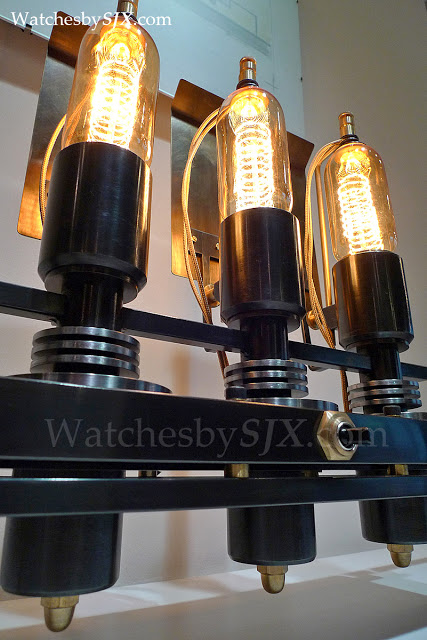 (More photos of other lamps at the end of the post.) Another thing that caught my eye was this display comprised of mini Stirling engines from Boehm. A Stirling engine works by expansion and compression of air inside a cylinder that drives a piston. Made from steel, brass and wood, these miniatures are driven by heat from burning alcohol. The Boehm website lists the dozens of models they make, including videos of each in action, which are enough to make you want to buy one.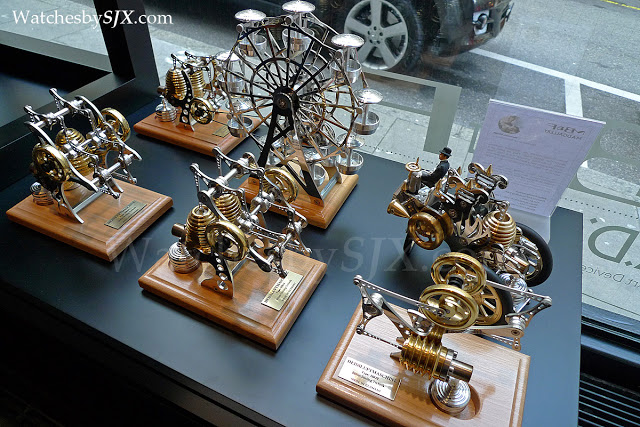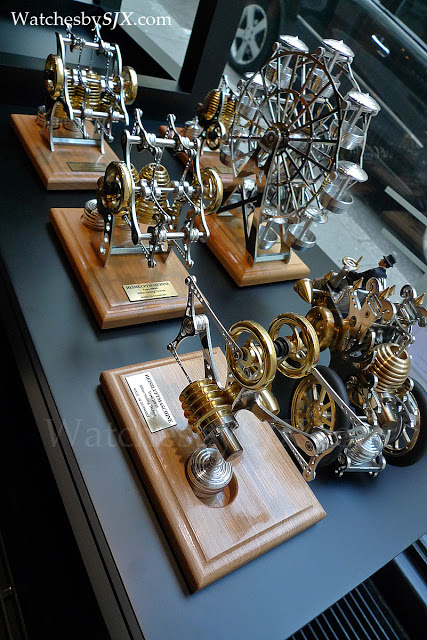 And then there are these little battery-operated automatons made by Laikingland. The pair at the back are clapping hands. Turn them on and the little hands clap. But you know what they say about self praise.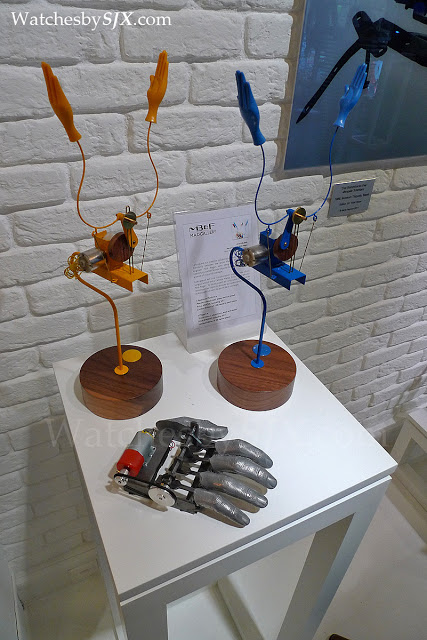 The other object is a hand with tapping fingers for the impatient to show their impatience.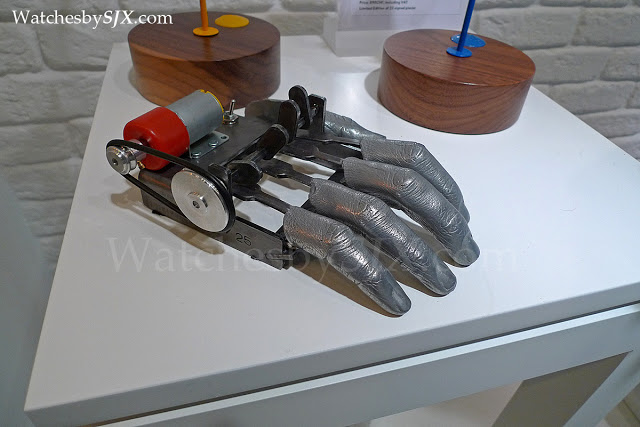 In the window facing the street is a robot by Japanese engineer Tatsuya Matsui. Apparently it learns from the movements of people who pass by and interact with it through the store window.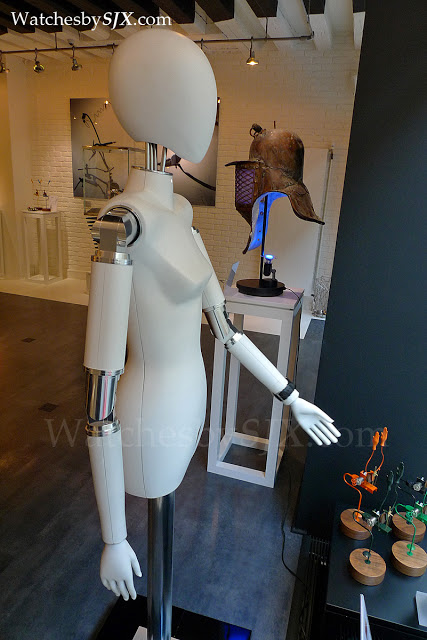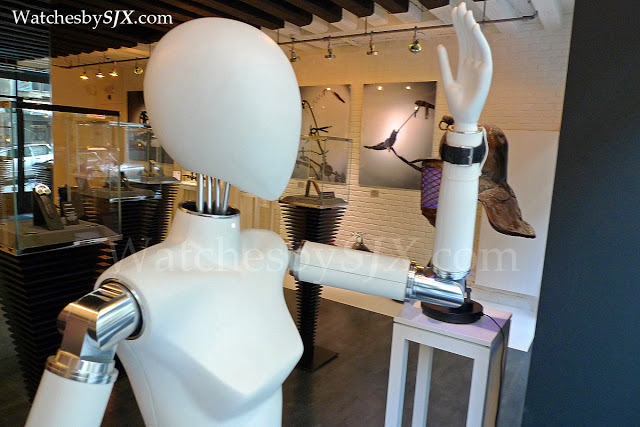 MAD Gallery also has these little cars by Slovenian design Nika Zupac, which are literally toys. They are good for display or for juvenile locomotion.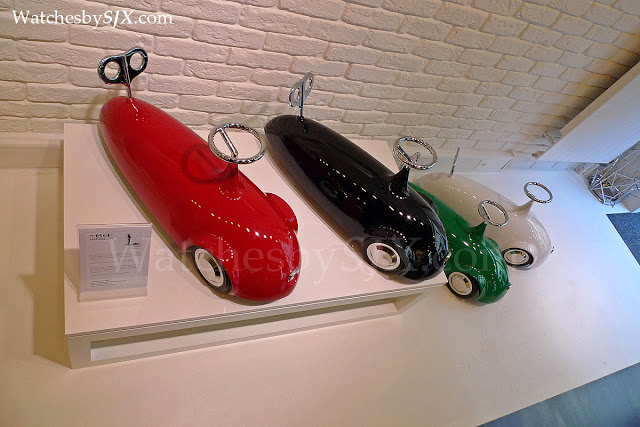 Also on display is a vintage diving helmet lit from the inside with a cool, blue light. This is not for sale but it makes for a great display. The rivets and brass remind me of the pair of Horological Machines No. 4, Razzle Dazzle and Double Trouble.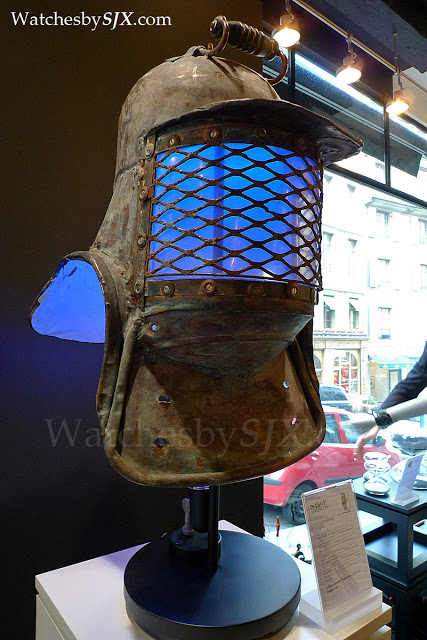 This store is worth a look. Max will add more unique gadgets as he discovers them, and I look forward to visiting again. Enjoy the rest of the photos below. – SJX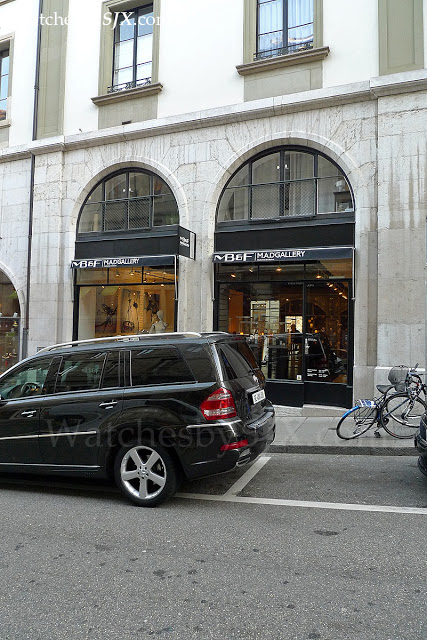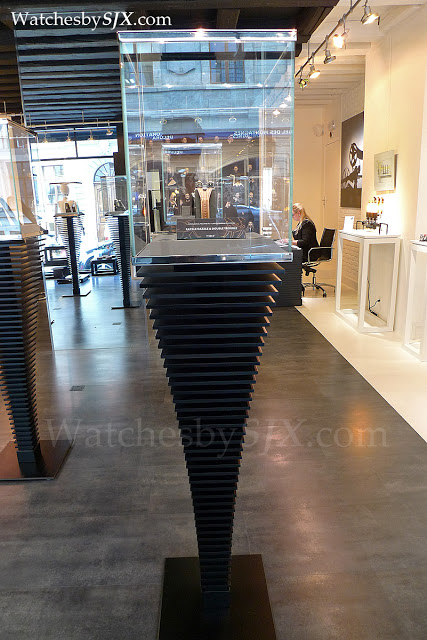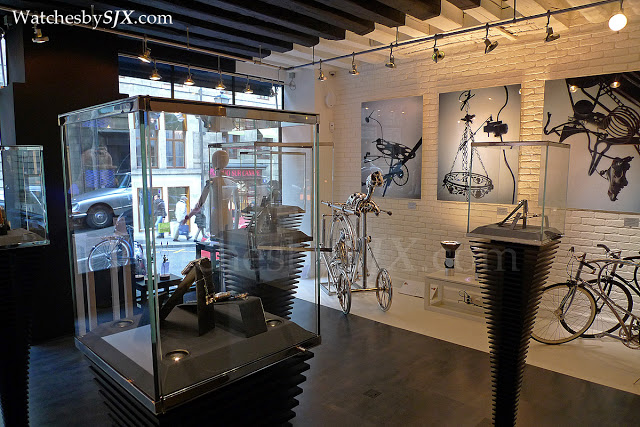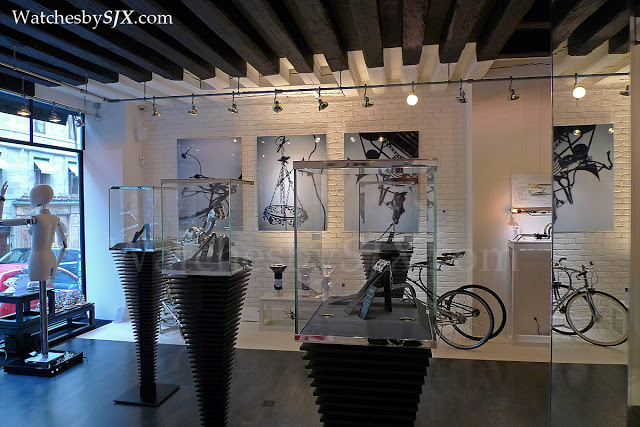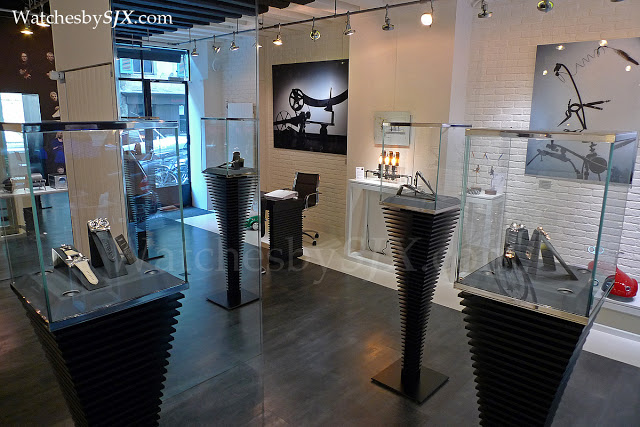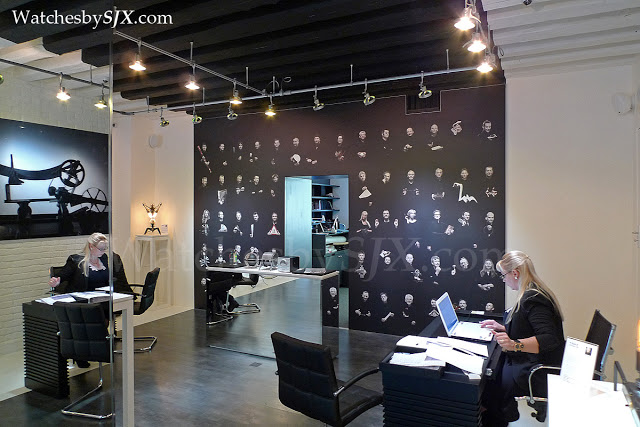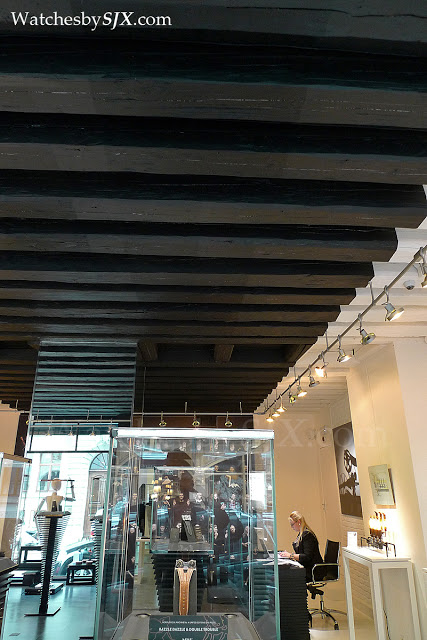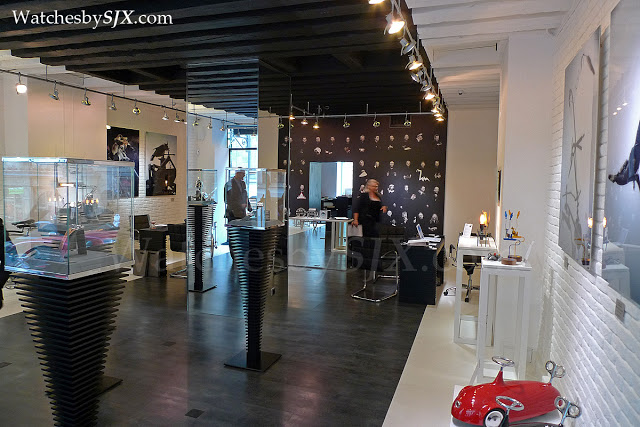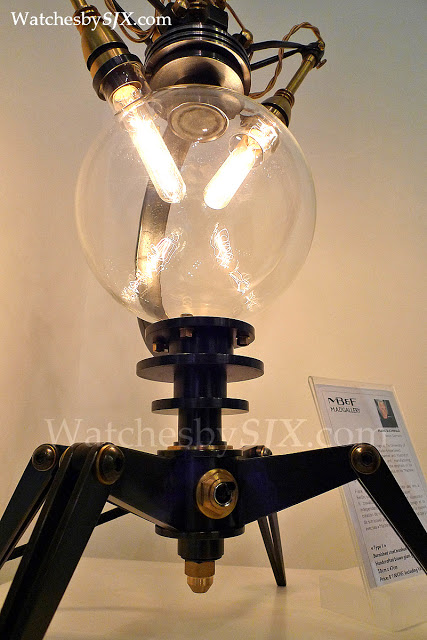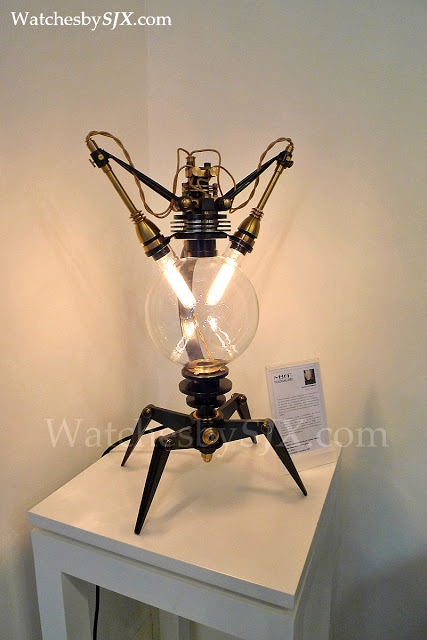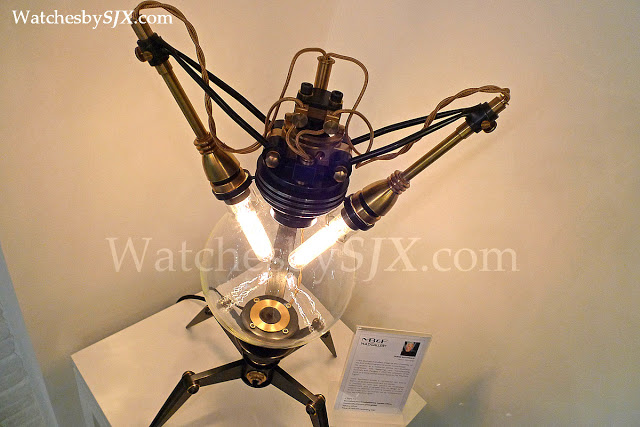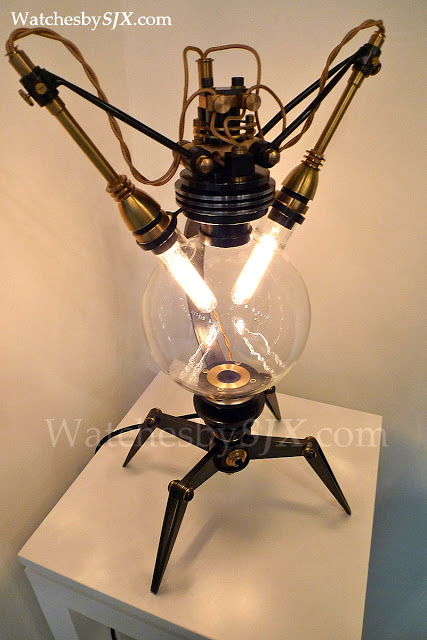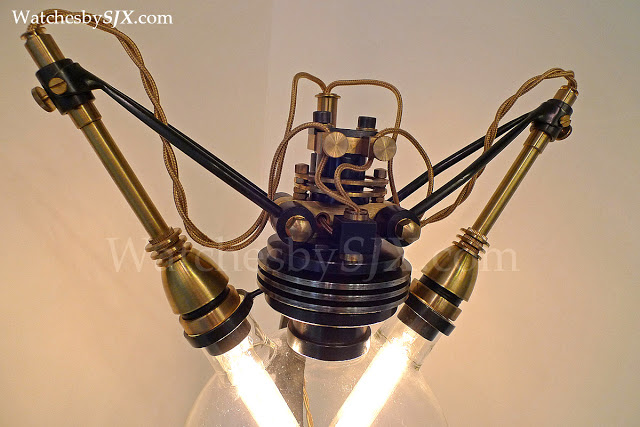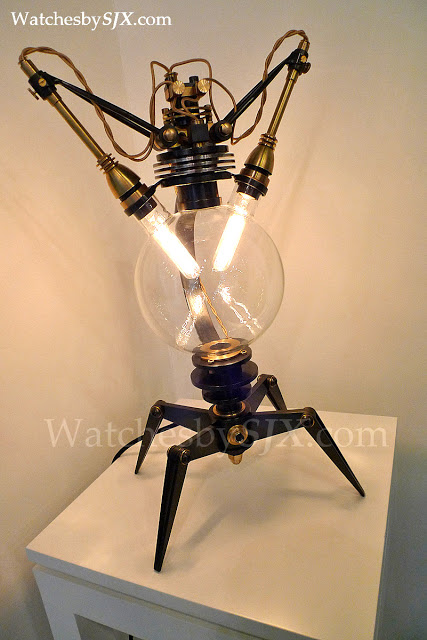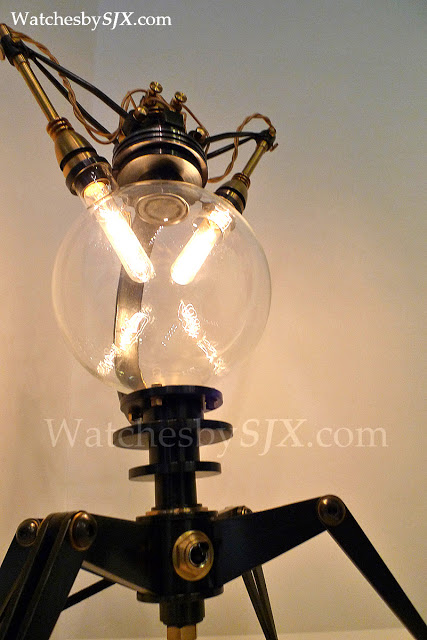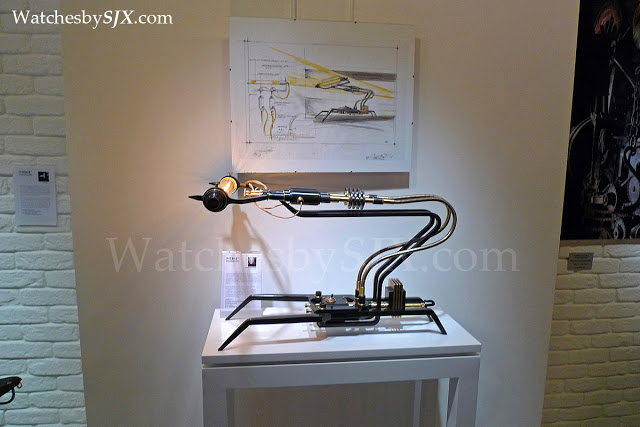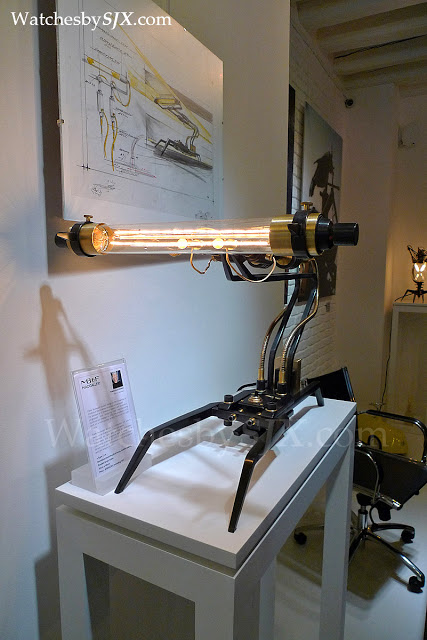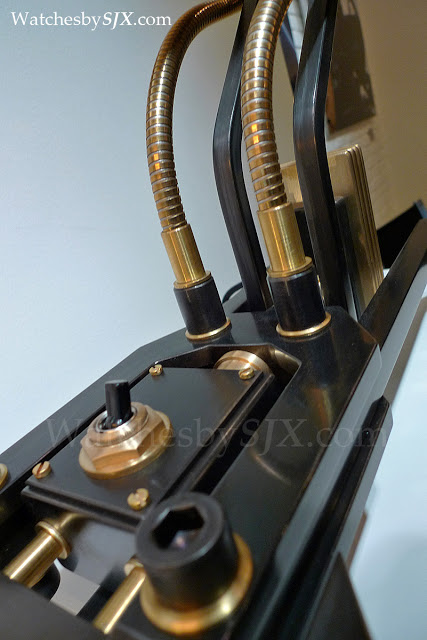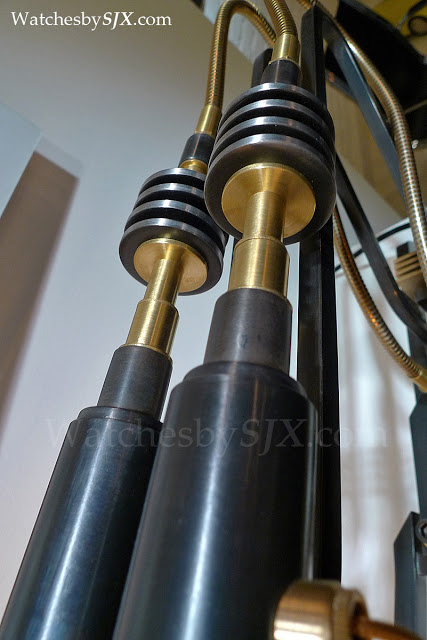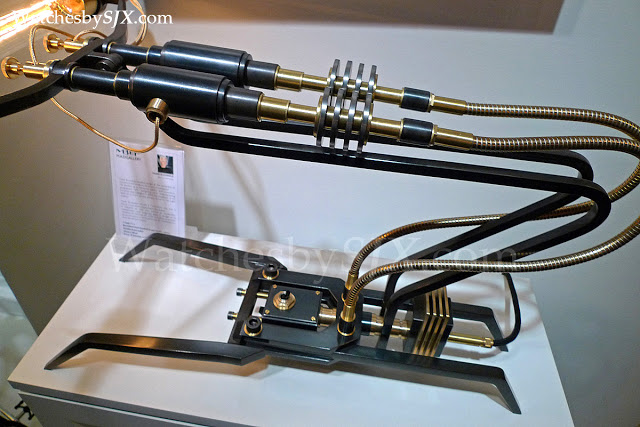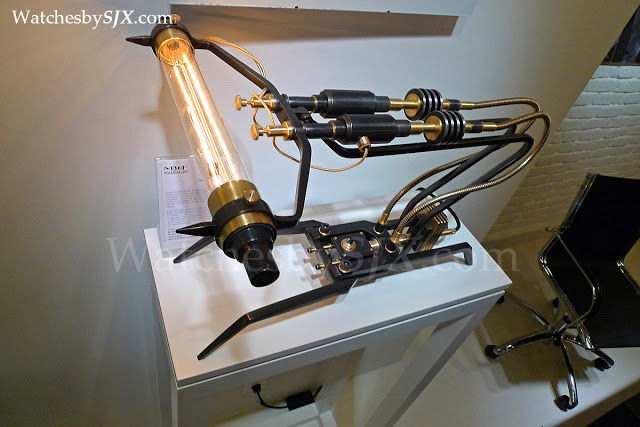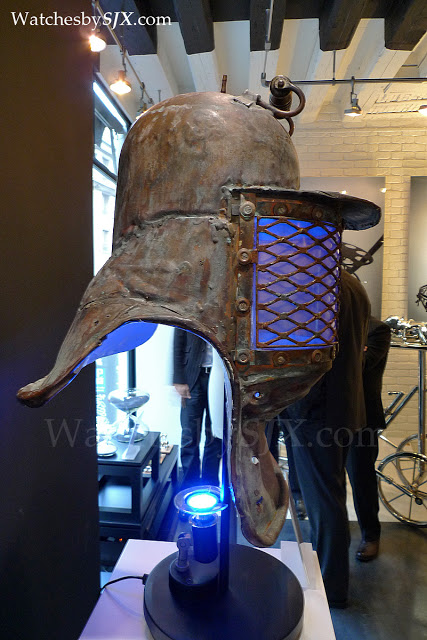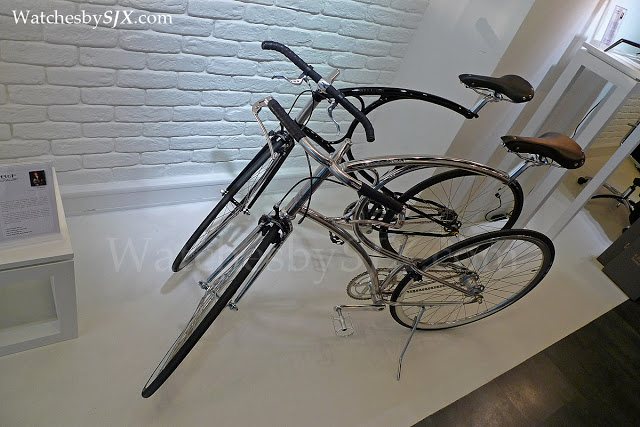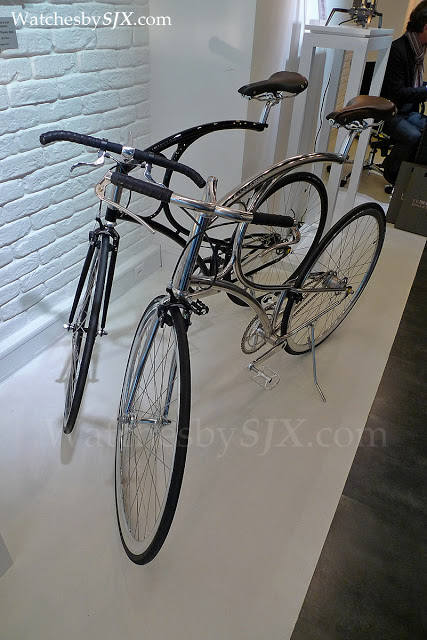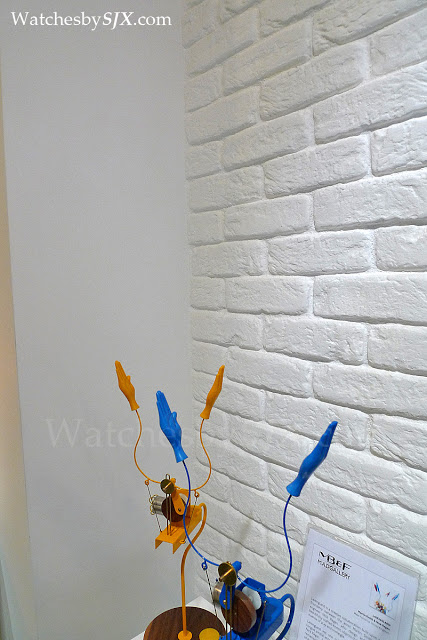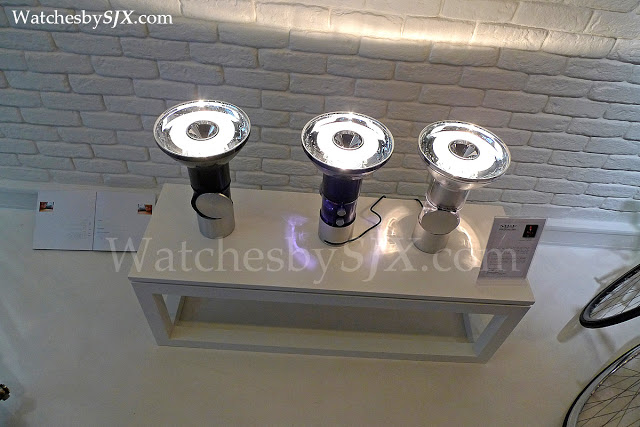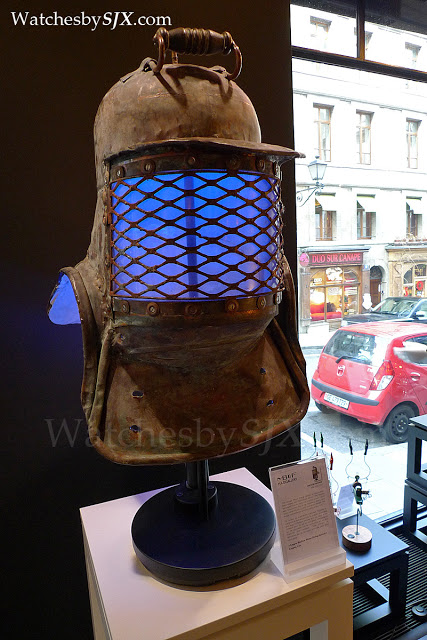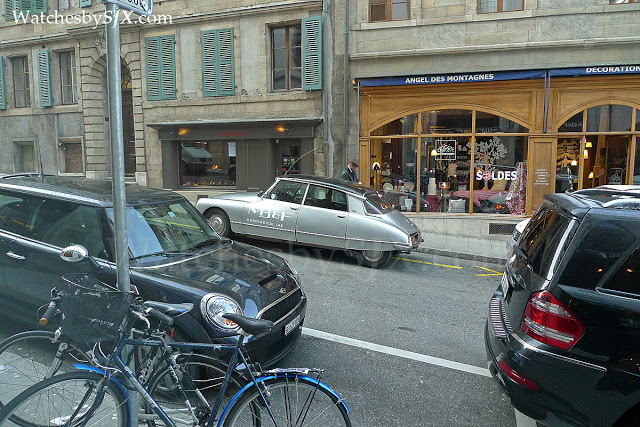 Back to top.
---
You may also enjoy these.