Peter Speake-Marin unveils new sports watch – the Spirit Pioneer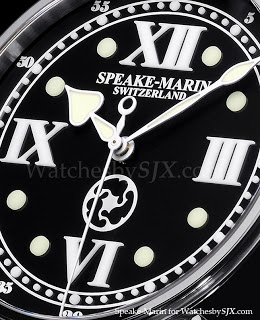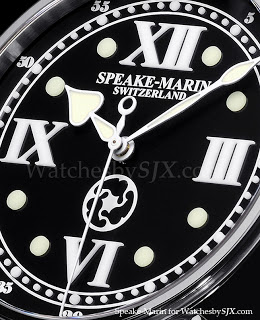 Speake-Marin Spirit Pioneer
When Peter Speake-Marin was in town earlier this year he revealed plans for a new sports watch which has just been launched at SalonQP in London. The Speake-Marin Spirit Pioneer housed in PSM's distinctive Piccadilly case with a military-inspired dial in matte black lacquer with thick, applied white Luminova numerals. While not exactly a sports watch it is certainly sporty and fills a hole in the PSM range in price and styling with a retail price of CHF9800.
"Spirit is inspired by a timepiece I bought 15 years ago when I was restoring antique pieces in Piccadilly, London. It was an authentic military watch from the first half of the 20th century that I restored in my own time and wore regularly as my personal timekeeper." Intended as the entry level piece of the Speake-Marin range, the case is steel, 38 mm wide, with a display back that shows the FW2012 which is based on an ETA but heavily modified. Amongst other things the movement has PSM's trademark rotor shaped like the wheel of a topping tool, which has become the unofficial company emblem. The topping tool logo is found on the dial of the Spirit Pioneer and even as the seconds hand of the Thalassa.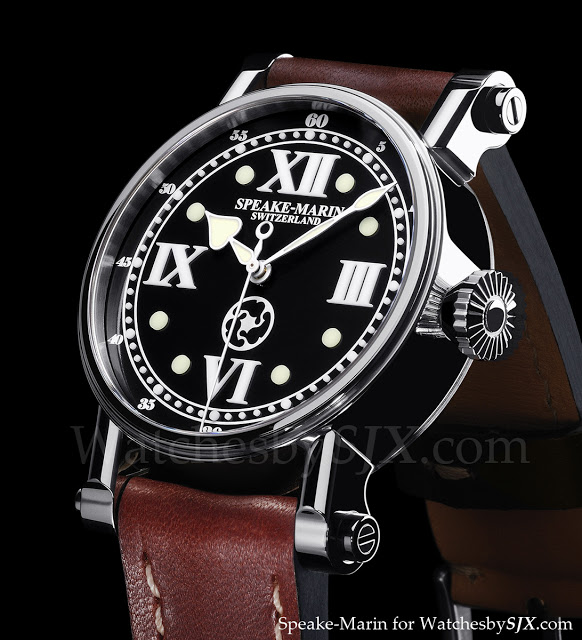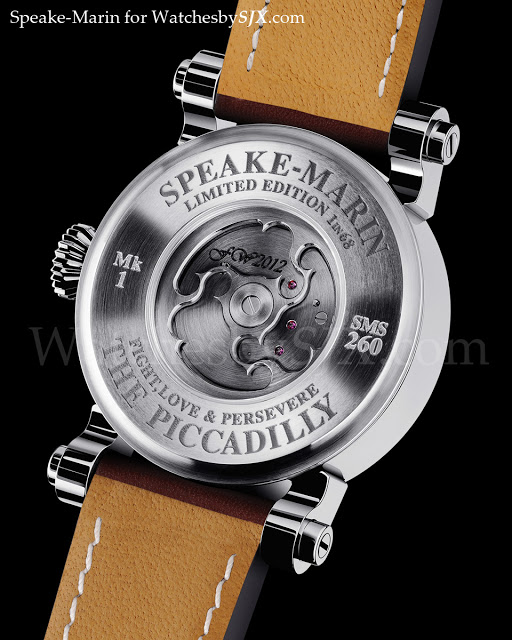 Peter's Piccadilly watches have always been thick and chunky, this is 38 mm high but over 13 mm high, giving them a robust but inelegant look. This military style dial suits the case styling perfectly. – SJX
Back to top.
---
You may also enjoy these.