A visit to the Hublot manufacture in Nyon – the home of the Big Bang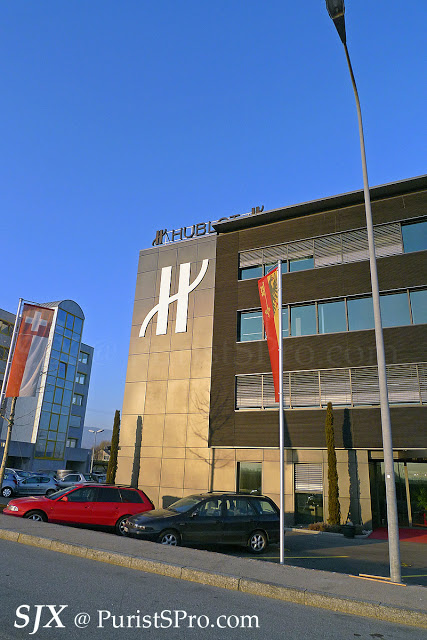 I visited the Hublot manufacture in Nyon in February at the invitation of Hublot's irrepressible CEO Jean-Claude Biver. He invited me to the Nyon factory, about 40 minutes from Geneva, via Facebook, after having seen some of my work. That he got in touch through Facebook speaks volumes about how involved he is with the brand. Two things struck me during my visit. The first is how much Hublot has invested to make the Big Bang in countless colours and materials. Second is the nascent but growing high horology department at Hublot led by Mathias Buttet.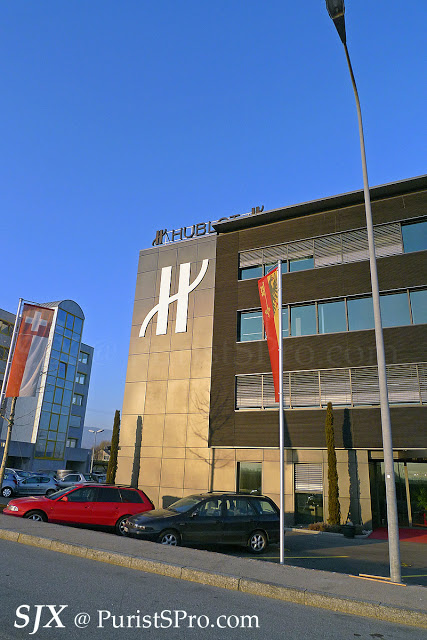 In the past I have often made light of Hublot watches for the countless variations in many colours as well as model names like Big Bang and King Power. During the factory visit it struck me – the bulk of Hublot's production is indeed colourful watches for colourful people but Hublot has invested a great deal of resources into making colours and exotic materials. Hublot actually has specialised equipment manned by specialists to make the Big Bang in red, blue, green, pink and purple.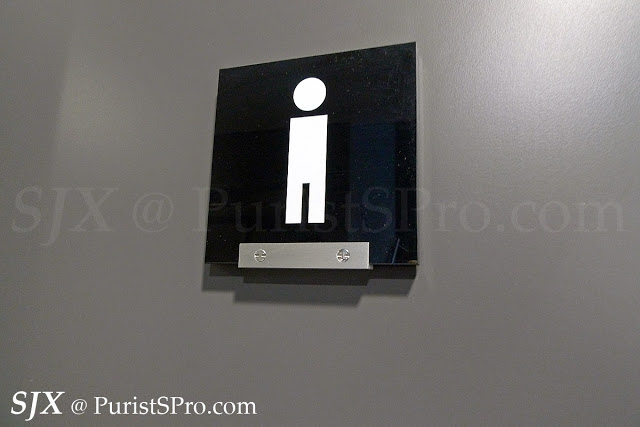 Notice the H-screws on the sign
Hublot is one of the rare manufactures, especially for a smaller brands, that has an in-house plating and coating department. This is unusual because the hazardous chemicals required in the plating process call for various permits and licenses before they can be used on-site. But by vertically integrating this production step into the factory, it gives Hublot a tremendous degree of flexibility and choice in coatings and platings, resulting in a tremendous array of colours and shades.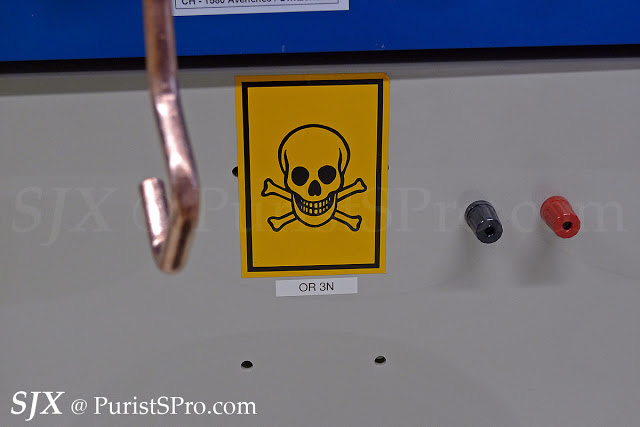 The hazards of plating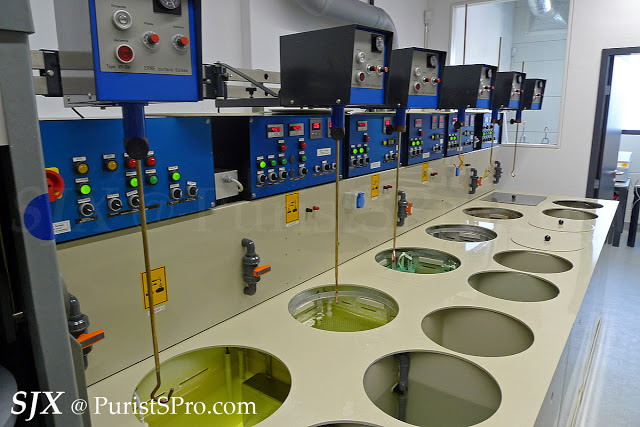 The electrolyte solutions for plating
And Hublot is also working on integrating a materials department which will eventually manufacture ceramic and other non-metal parts in-house. In fact, Hublot even sponsors a PhD in material science at the nearby Lausanne Technical Polytechnic. The investments in materials then completes the circle of fusion, from materials to coatings, which is Hublot's core offering.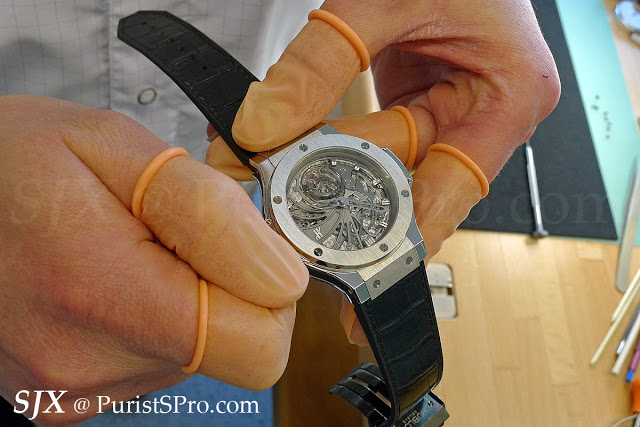 Hublot minute repeater
Earlier on I write the bulk of Hublot's production is colourful watches, but not all. After it acquired the defunct BNB Concept, Hublot integrated the team from BNB, led by Mathias Buttet (the first "B" in BNB) into Hublot as Confrérie Horlogère Hublot. 

This department serves as a haute horlogerie atelier as well as R&D department for the manufacture. On one side sits a workshop where complications like minute repeaters are assembled and the other sits the technical department. Some of what Confrérie Horlogère is working on, like the La Clé Du Temps which speeds up or slows down the time display, is mildly silly. But one of the projects I was fortunately able to see, but which is still under wraps, is incredibly fascinating and takes inspiration from something dating back centuries if not millennia.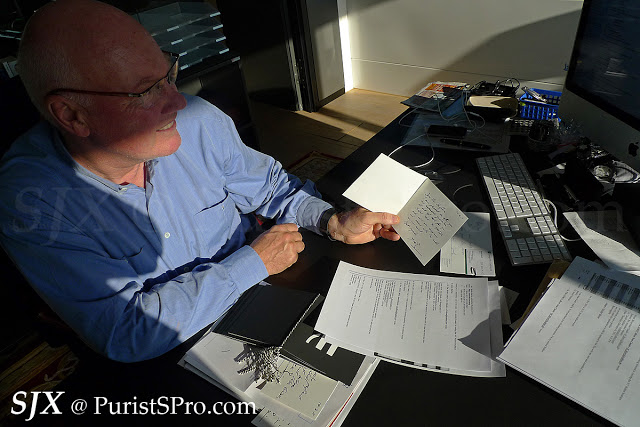 JC Biver and a hand-written warranty
The tangible aspects of the manufacture at Nyon are impressive and certainly enlightening. But Hublot would not be Hublot without Jean-Claude Biver. He is almost a force of nature. The hand-written guarantee famously offered by JCB to any Hublot owner who asks for it is truly hand-written, at a rate of perhaps 10 to 15 a day, totalling several thousand a year.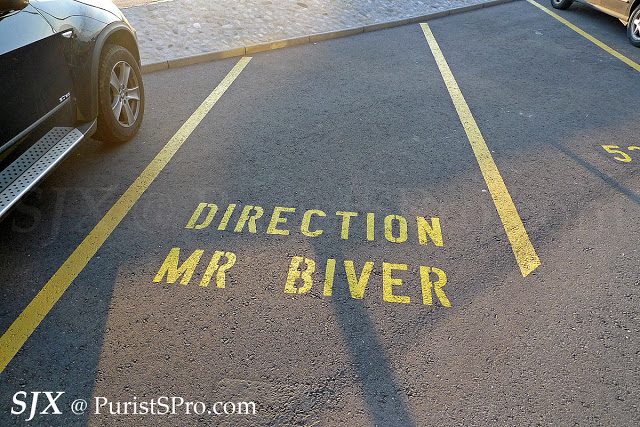 A big space to fill
Though Hublot is on its way to becoming a brand, like Ferrari without Enzo in JCB's analogy, it is still inextricably linked to JCB. He is a large part of the brand, not just in terms of customer relations and brand image, but how he manages the brand and the employees. His emphasis on communication and marketing means that Hublot has an in-house TV studio and film crew as well as a significant internet presence. An in-depth profile of JC Biver based on my lengthy but always fascinating interview will him will be published in Singapore financial paper The Business Times Watch Supplement in August later this year.
– SJX
Back to top.
---
You may also enjoy these.