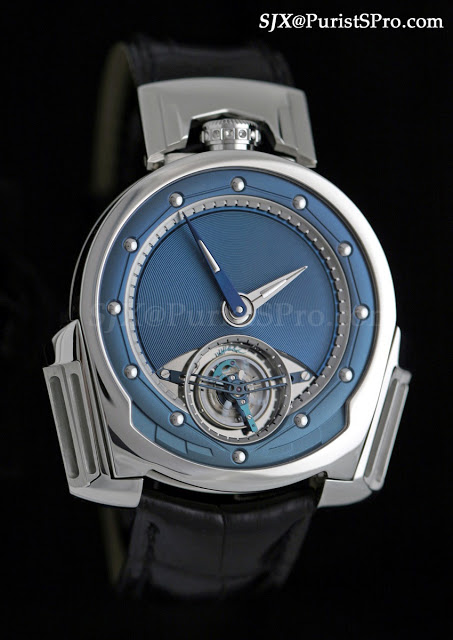 I was going through my files for some research and came across my photos of the De Bethune Dream Watch 3 tourbillon. It is without question one of the most stunning watches I have ever encountered. The combination of design, colours and materials is amazing.
Because of its silicon hairspring, escape wheel and tourbillon carriage, the Dream Watch 3 has the world's lightest tourbillon regulator which weighs only 0.18 g. It is also the world's only high-beat tourbillon, running at 36,000 bph. This watch, along with most of the other spaceship-styled watches in the De Bethune line-up, is is an acquired taste. Having seen the new DB28 in Geneva during SIHH 2011 in January, I am glad that De Bethune is continuing to develop this peculiarly beautiful aesthetic. – SJX
Back to top.
---
You may also enjoy these.