Editorial: Omega Raises the Stakes in the Chronometry Battle
Another volley in the fight between giants.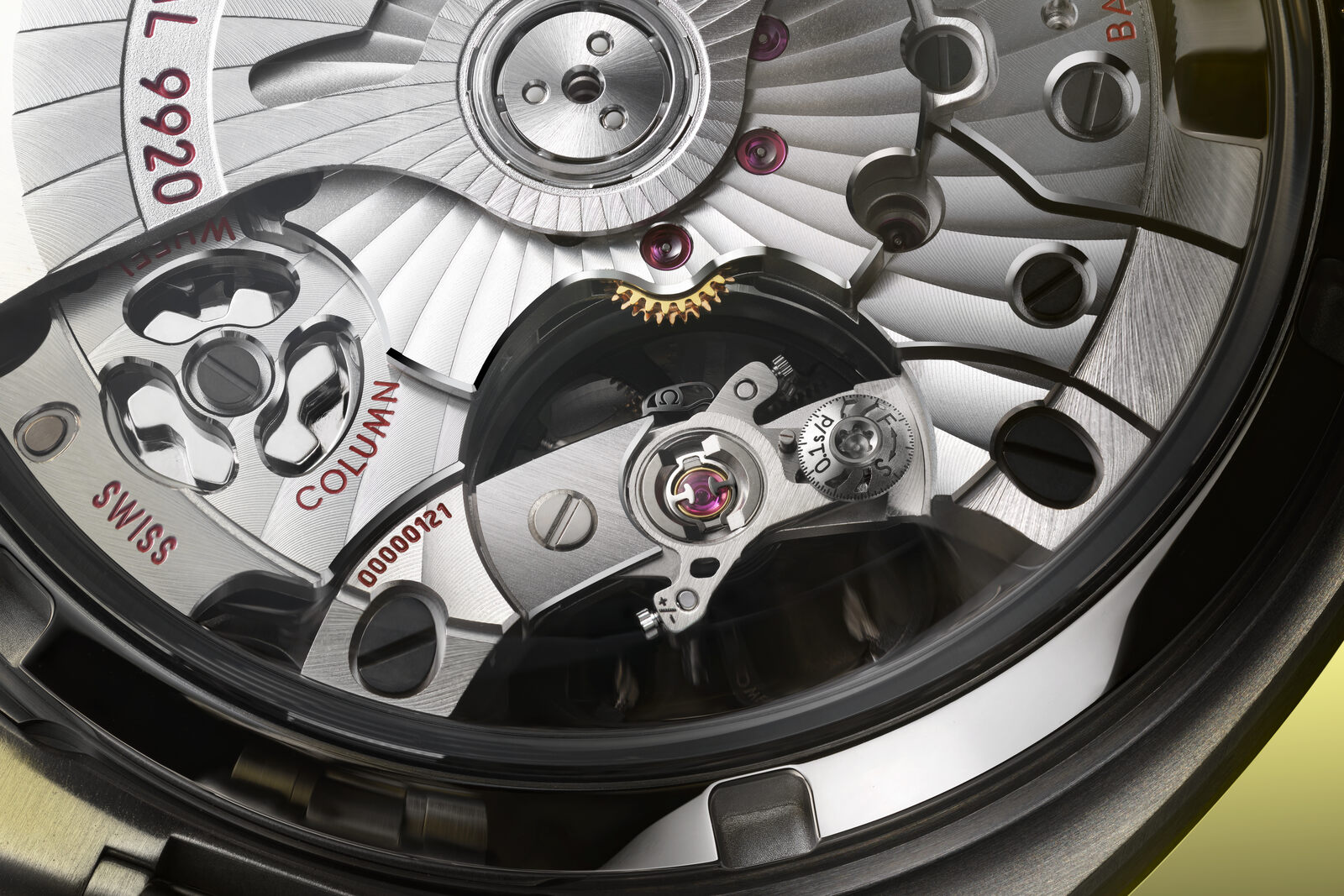 Omega just announced a calibre that sets a new standard for chronometry thanks to a proprietary silicon hairspring known as Spirate. With a promised daily rate of 0/+2 seconds, the new movement set a new benchmark thanks to a silicon hairspring that can be precisely adjusted thanks to its patented form.
The shape of the hairspring allows for diabolically fine adjustment – the watchmaker adjusts the attachment point of the hairspring via a micrometric screw on the balance bridge –  making it possible to obtain a rate precision never before achieved for a mass-produced movement.
The importance of chronometry
In the past, chronometer competitions conducted by observatories in Geneva, Neuchâtel, London, and a handful of other European cities were a platform for watch brands to prove their mastery of time measurement, with the prize winners declaring themselves "master chronometers".
The observatory contests were ended soon after Seiko starting sweeping the board with its mechanical chronometers. And in any case, the accuracy of a mechanical watch has rarely been of importance since 1969 when Seiko launched the first quartz wristwatch. Quartz standardisation made it possible to surpass the precision of the finest mechanical chronometer movements by a factor of at least 10 – at a far lower cost – eliminating the functionality necessity of a precision mechanical movement.
Today, there are only a few brands that have invested enough to stake out a significant position in mechanical chronometers. Many brands claim chronometric excellence, but few prove it with official certification such as that offered by Contrôle Officiel Suisse des Chronomètres (better known as COSC), which certifies only the movement before it is cased. Other institutions arguably offering a more comprehensive certification by testing and certifying complete watches, including the observatories at Geneva and Besançon.
But perhaps the holy grail of chronometric testing is the double certification known as Master Chronometer. First adopted by Omega, Master Chronometer combines COSC testing of an uncased movement followed by testing of the complete watch by a lab overseen by the Swiss Federal Institute of Metrology (METAS), a process that includes testing the magnetism resistance of the watch up to 15,000 Gauss. Almost a decade after the certification was launched, there are only two brands that offer Master Chronometer watches: Omega and Tudor.
The historical chronometric champion
Rolex was a pioneer in adopting chronometric excellence as a key element of its marketing, ever since it began labelling the dials of its COSC-certified watches with the declaration "Superlative Chronometer Officially Certified". But because COSC tests only the finished movement without case or dial attached, every finished Rolex watch now undergoes an additional chronometry test performed by Rolex itself. The process tests the entire watch to a more stringent level than COSC standards, making it a double certification of sorts akin to Master Chronometer.
Known as Superlative Chronometer, in-house Rolex certification criteria demands a maximum deviation of +2/-2 seconds per day, which translates into a maximum range of four seconds. COSC, on the other hand, requires just +6/-4 seconds a day, equivalent to a range of ten seconds, which is derived from the ISO 3159 standard that defines a "chronometer".
The only downside is the fact that the testing of the complete watch is done is in-house – Rolex tests its own watches by itself – which means it lacks the stamp of approval of an independent state authority, which Master Chronometer has thanks to METAS oversight.
The battle continues
In a provocative move, Rolex embarked on Master Chronometer certification in May 2021, but only for a single model from its subsidiary brand Tudor. Though trivial on its face, the move was like meant as a message for Omega and its parent Swatch Group.
The debut of the Tudor Master Chronometer implied Rolex did not need an official, external certification to prove its claimed supremacy in chronometric excellence. Moreover, it indicated the Master Chronometer certification was easily within reach of its subsidiary brand specialising in affordable watches.
Two years on, Tudor still has only one watch in its catalogue that is a certified Master Chronometer. One wonders if Tudor's narrow adoption of the certification was merely to prove that Master Chronometer certification itself was not particularly exceptional.
Omega, on the other hand, has 95% of its mechanical movements certified as Master Chronometers (almost all of which are equipped with its Co-Axial escapement), which is about 500,000 watches, while the rest of its mechanical watch production is COSC certified. This mass testing and certification is an industrial achievement on a different scale relative to the few thousand Master Chronometer watches certified by Tudor.
With the launch of the Spirate hairspring, Omega has just fired another volley in the chronometric war between Switzerland's biggest watch brands. It will be interesting to see how Rolex responds.
---
Back to top.
---
You may also enjoy these.