State of the Industry: A Year to Forget for Swiss Watchmaking
Accelerating polarisation and competition from smartwatches.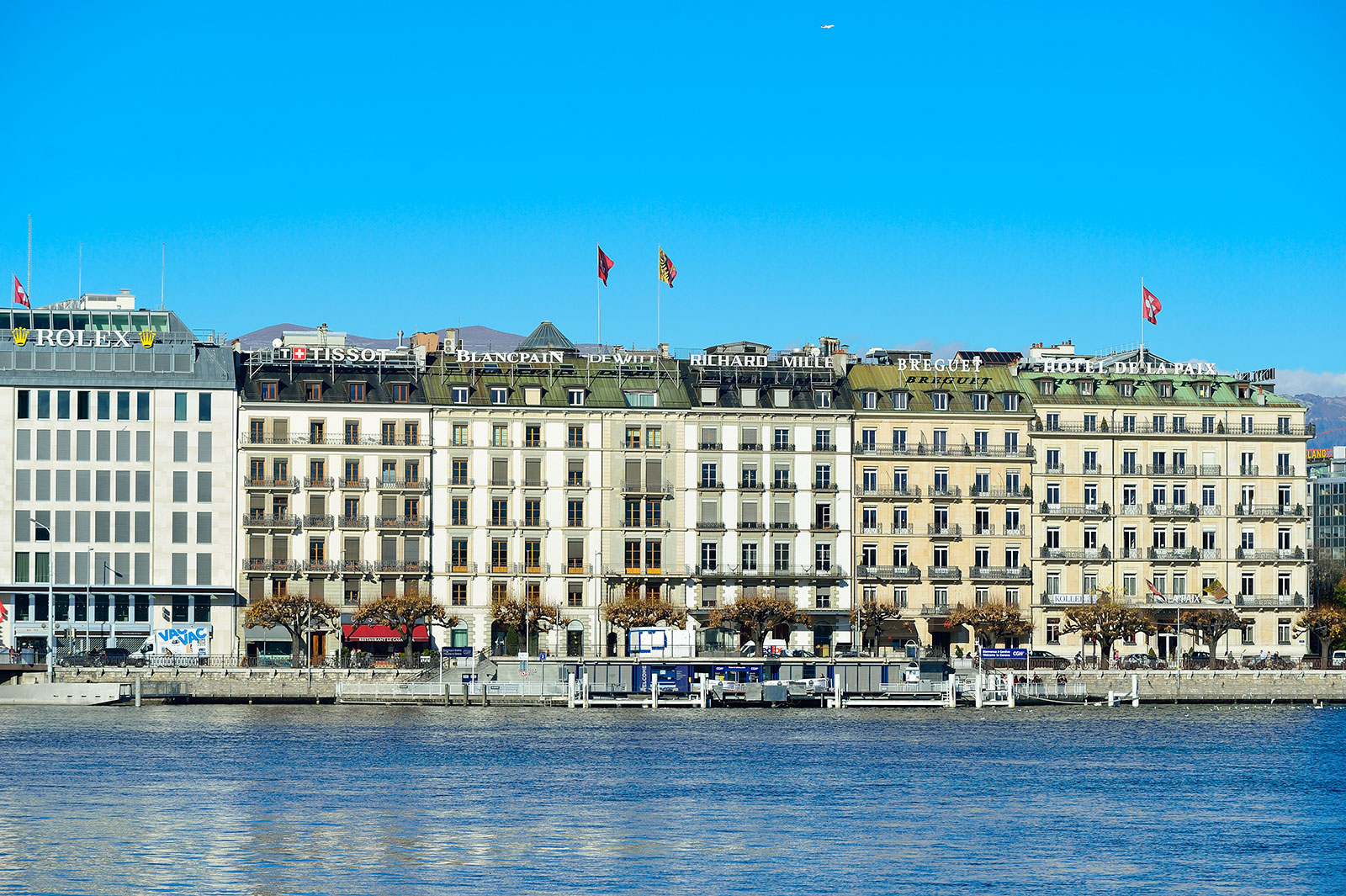 Trade body Federation of Swiss Watch Industry (FH) announced just yesterday the annual statistics for Swiss watch exports in, a widely-tracked barometer of the luxury watch market. The year's numbers are bad, perhaps even catastrophic, going by the volume of watches exported.
Watches exports totalled 13.7m units – a fall of 33% year on year – while movement exports were 2.8m, bringing the figures to where they were in 1939. The total value of exports was also down sharply, declining 21.8% to CHF16.9 billion, but it is less disastrous from a historical perspective – the same number in 2000 was CHF10.2 billion, which means the business is still substantially larger than two decades ago.
All things considered, the numbers are no surprise. Miracles were not on the menu, but 2020 was tough, with near-total halt to economic activity for a good part of the year, a disruption that called into question fundamental business models in many industries.
Likewise, the Swiss watch industry suffered a slump in sales in the first half of 2020 in its most important market, as the Chinese government imposed severe measures to control the COVID-19 coronavirus, leaving sales of watches to virtually evaporate.
But the harsh approach to the pandemic was effective. By mid-March the trend reversed and sales in China quickly went into overdrive, although it was then the turn of other countries to suffer the same, with lockdowns putting a half to watch sales. The bottom was reached in April, when Swiss watch exports fell a drastic 81% compared to the same month in 2019.
Geographical inequalities…
The luxury-goods business is disproportionately dependent on the Asian consumers, primarily those in China. Watchmaking is no exception, and is in fact even more dependent on the Chinese buyer than other segments of the business, with mainland China accounting for 14% of Swiss watch exports, a share that rises to 24% when Hong Kong in included – a quarter of global watch sales.
More broadly, 54% of Swiss watch exports were destined for Asia. In this respect, 2020 was a good indicator of pure domestic demand, since sales to tourists essentially plummeted to zero.
China was been virtually the only growing market for Swiss watches in 2020, with 2020 watch exports to China rising 20% compared to 2019, and more remarkably, up 39% over 2018. (In 2020, there were only two other growing markets besides China: exports to Ireland rose 611% for fiscal reasons that had nothing to do with local demand, and those to Oman increased 73%, once again for other reasons.)
In its luxury-industry report published last year, consultancy Bain & Co. predicted that 90% of the luxury industry's growth over the next decade would come from China. Unsurprisingly, Swiss watch brands are particularly active in the Chinese market.
The two most biggest brands owned by Swatch Group – Omega and Longines – have been present in China for some 25 years, with hundreds of retail locations each. Conversely, Patek Philippe – the fifth largest Swiss watch brand by sales according to Morgan Stanley, and arguably the most prestigious – has only two points of sale on mainland China. This disparity may seem odd, but it illustrates a cautious approach distribution in order to diversify risk across various markets that can individually prove volatile.
… and inequalities across brands
Luxury goods in general – and Swiss watchmaking in an extreme manner – is a highly polarised market. A handful of brands occupy a dominant position in the watch industry, all characterised by the following:
Brands with strong brand equity enjoy disproportionate growth in a bull market due to their ability to invest in marketing and communication, the development of new products, and distribution in new markets. And in a bear market they are institutional brands that are considered less risky by retailers and consumers, who see them as relatively safe stores of value.
Strong brands dominate, with five brands (out of about 300 Swiss brands) accounting for 50% of the watch market's turnover, and only 28 brands account for 90%.
Market leaders are profitable and enjoy a rising margins that increase quicker than sales. Not only are such brands growing revenue faster, but they are becoming increasingly more profitable, a result of strong brand equity.
And unique within the broader luxury-goods industry, the best performers are privately-held brands, which are profitable than the publicly-listed watchmaking groups. A quartet of brands – Rolex, owned by the Hans Wilsdorf Foundation; Patek Philippe, which is entirely owned by the Stern family; Audemars Piguet, still controlled by the founding families and their allies; and Richard Mille, largely owned by two partners, including Mr Mille himself – account for 35% of industry revenue, but a disproportionate 59% of profits.
The strongest brands have resisted the general market decline of last year. Audemars Piguet, for instance, suffered a revenue drop of just 8-9% year on year, according to chief executive Francois-Henry Bennahmias. The decline is even more modest when put into context – 2019 was a record year for the brand, with sales totalling some CHF1.24 billion. Furthermore, October 2020 – in the midst of the pandemic for most of the world, but helped by a pent-up demand in Asia – was the best month ever in the brand's history.
And it can be reasonably assumed that Rolex, despite a substantial reduction in production due to the pandemic, performed better than the market, as did Patek Philippe, Omega, Tudor and Richard Mille.
The exception of niche brands
Strong brands nonetheless create opportunities for niche brands across the price spectrum. These exceptions to the rule of winner takes all include artisan watchmakers like Kari Voutilainen, Philippe Dufour, Petermann Bédat, as well as brands like as De Bethune, H. Moser & Cie. and MB&F, all of which have good prospects in the narrower market of watch collectors and enthusiasts.
The crash of the entry-level category
At the risk of repeating myself, the overwhelming reality remains that the Swiss watch industry missed out on the smartwatch market, which is now dominated by Apple, with a market share of about 55% by value, as well as Samsung and a few Chinese brands.
The dominance of consumer-electronics brands in the segment has led to a plunge in the number of low-end Swiss watches, those in entry-level to lower mid-range. The breakdown of 2020 Swiss watch exports by export value illustrates the stark decline suffered by the cheapest of Swiss watches that have an export value of CHF50-1,000 (which has to be multiplied by 2.5  to arrive at public retail prices). This segment suffered considerably more than the upper price categories, of export value CHF2,000-10,000, and then CHF20,000 and up.
The numbers show that Switzerland is not only losing the battle at the entry-level of the consumer market, but also in terms of component supply. As the best-performing brands are increasingly vertically integrated, specialist subcontractors are being severely tested, illustrated by the fall in volume of watches: from 30m watches exported in 2000, to 20m in 2019, and the just 13.7m last year.
---
Back to top.
---
You may also enjoy these.