Moritz Grossmann Introduces the Corner Stone Form Watch
With a brand new rectangular movement.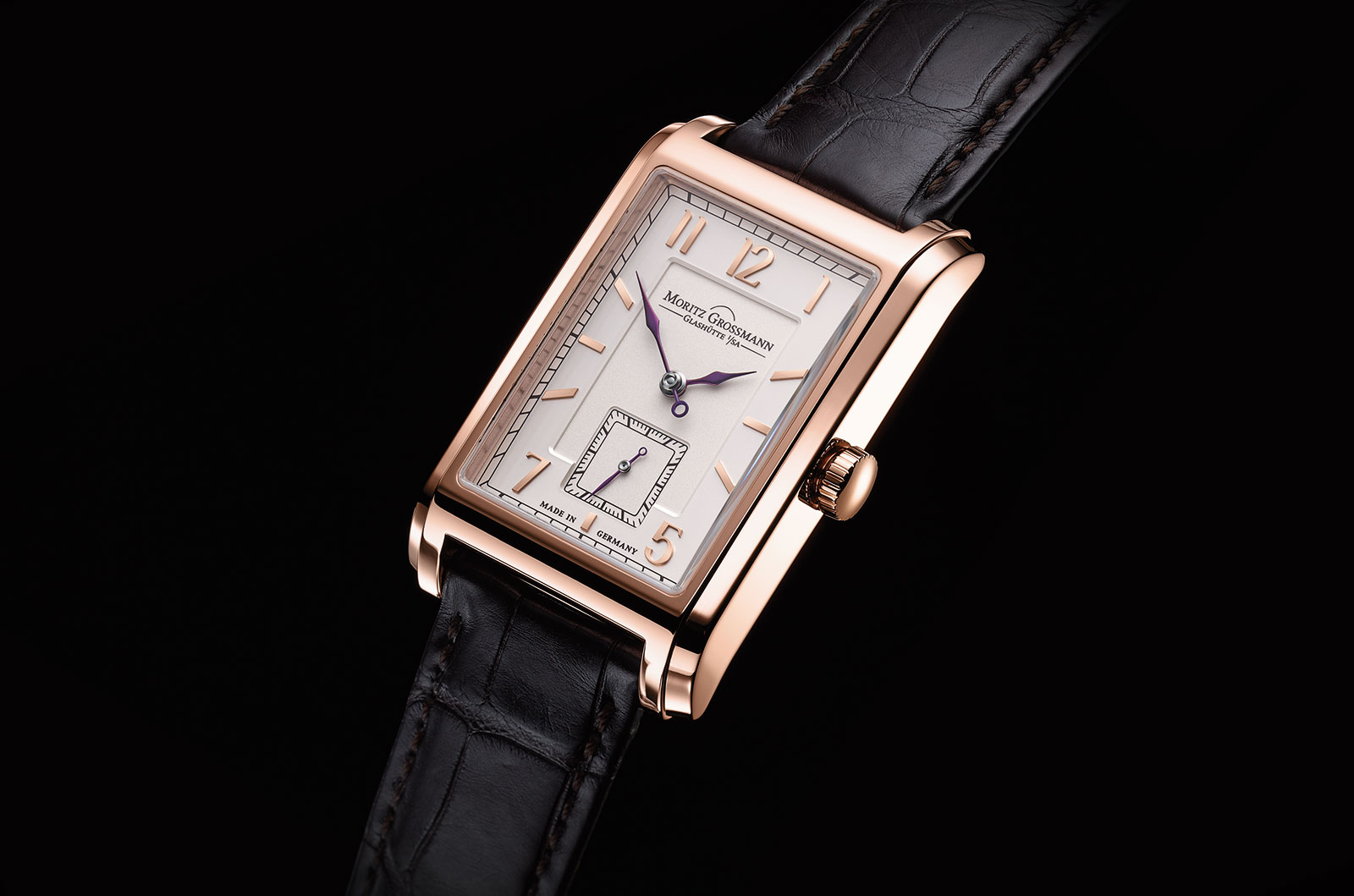 After a couple of misfires recently – including this absurdity – Moritz Grossmann has returned to proper watchmaking with the Corner Stone. It's a rectangular time-only watch powered by a newly developed form movement that's constructed in the traditional Moritz Grossmann manner, which is to say extremely high quality.
Sightly Art Deco in style and reminiscent of German wristwatches of the 1930s, the Corner Stone was conceived from the request of a retailer in Japan. The watch has an oblong case that's a compact 29.5mm wide and 46.6mm long, and just 9.76mm high, so it sits slim and flat on the wrist.
As is standard for the brand, the hands of the Corner Stone are hand-made and polished, giving them exceptional refinement. On the versions with light coloured dials the hands are also heated to an unusual brown-violet colour.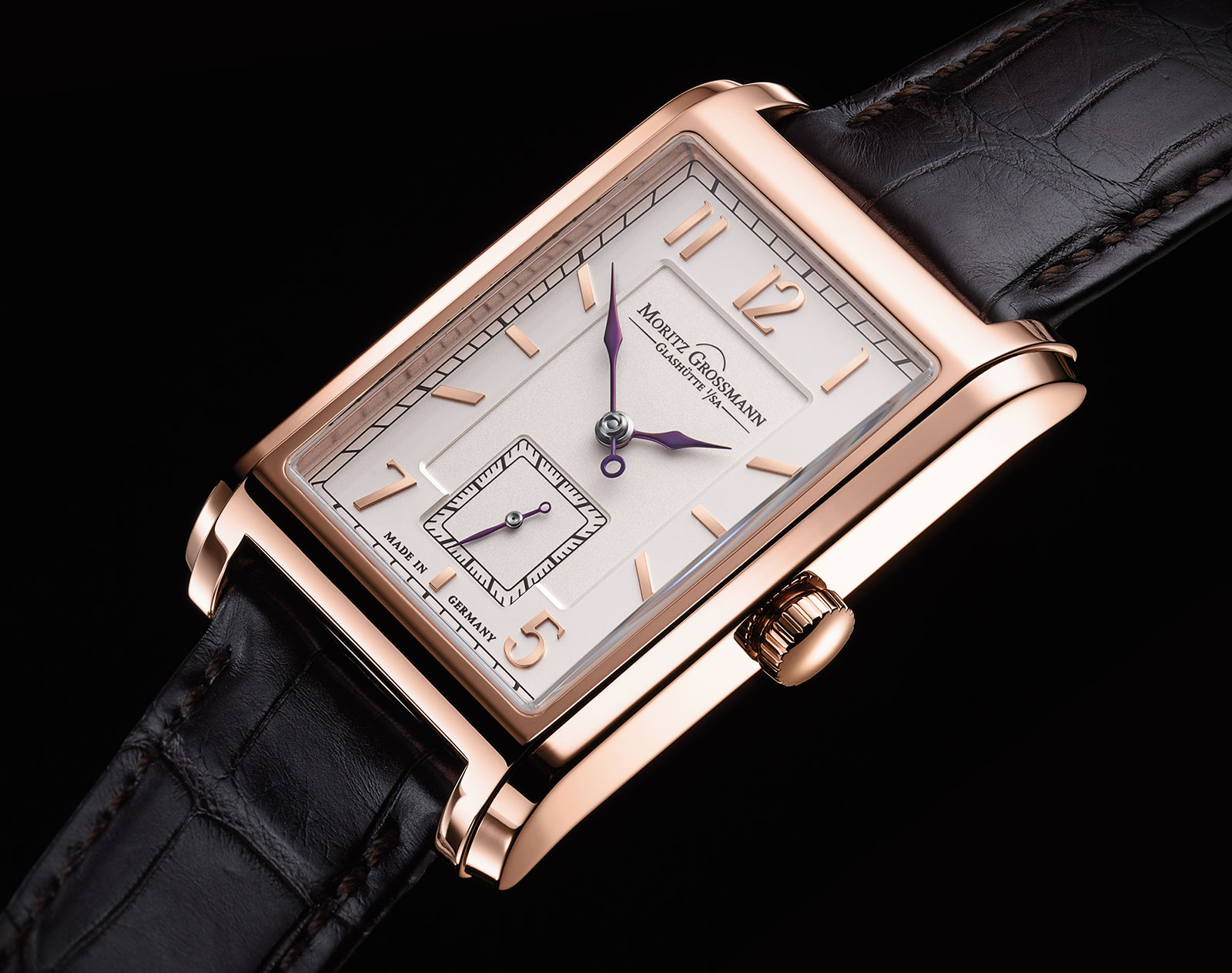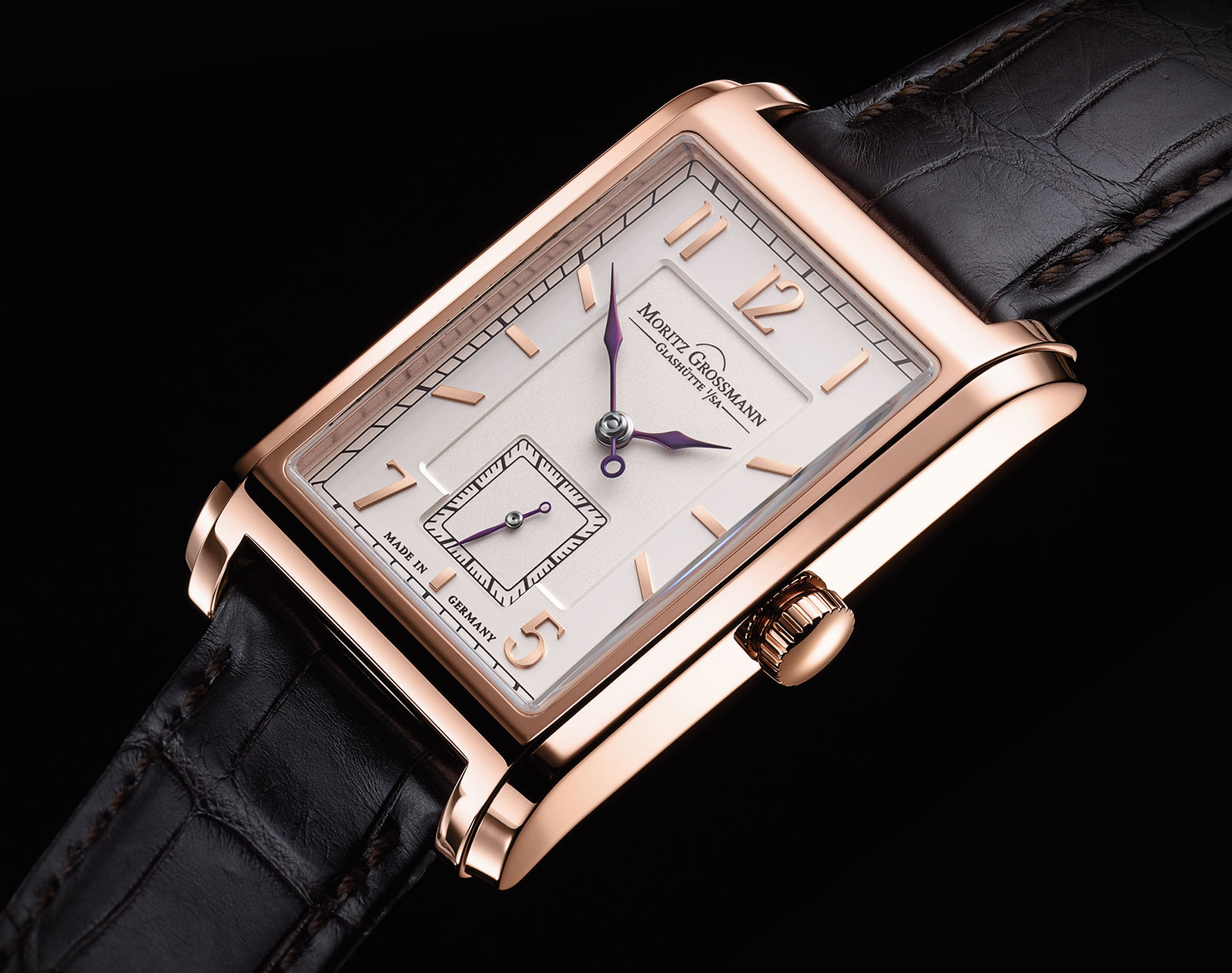 The cal. 102.3 inside is a brand new movement that was constructed to optimise the power reserve despite the limited space available. That means a 60 hour power reserve, thanks to an extra-large barrel.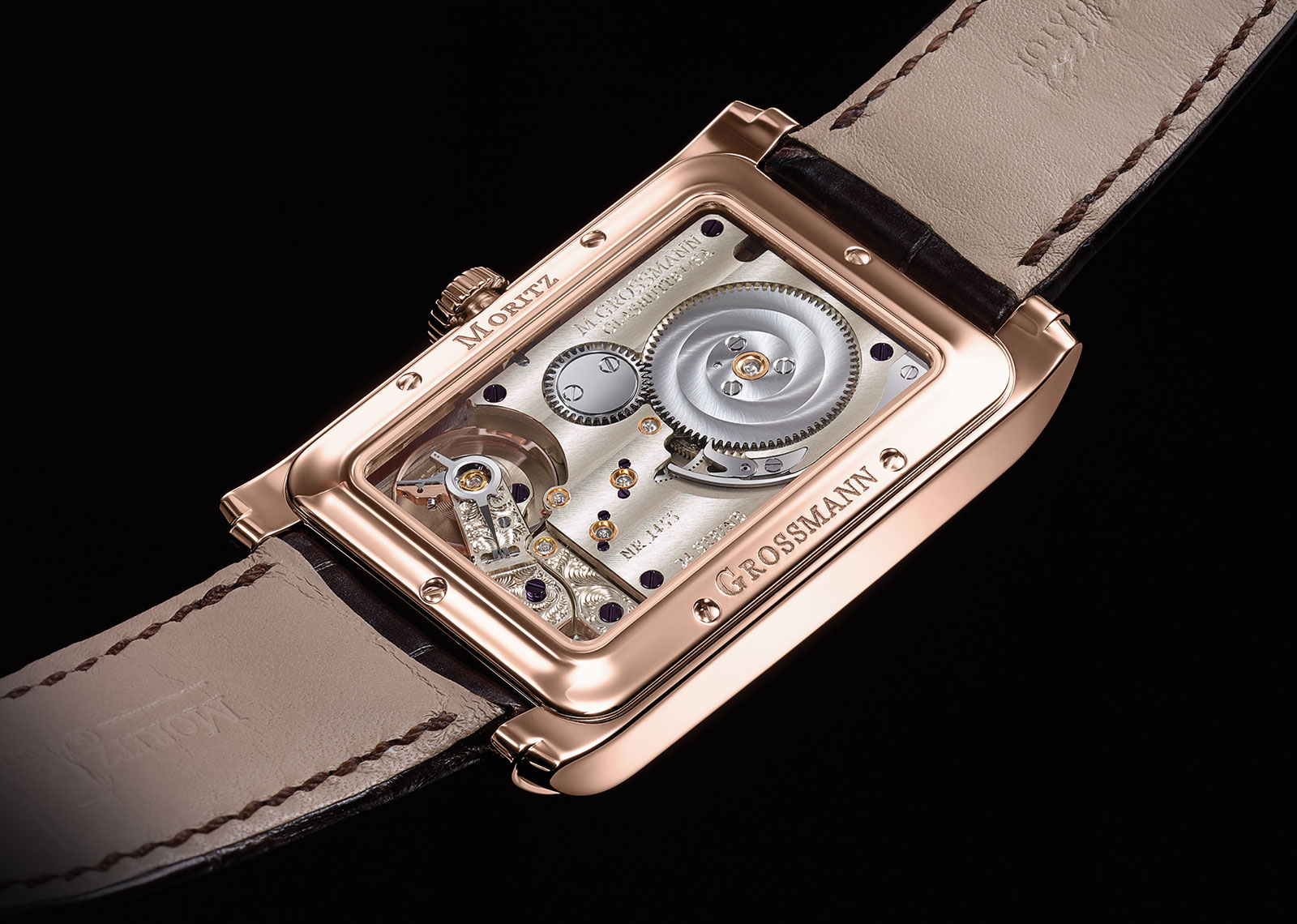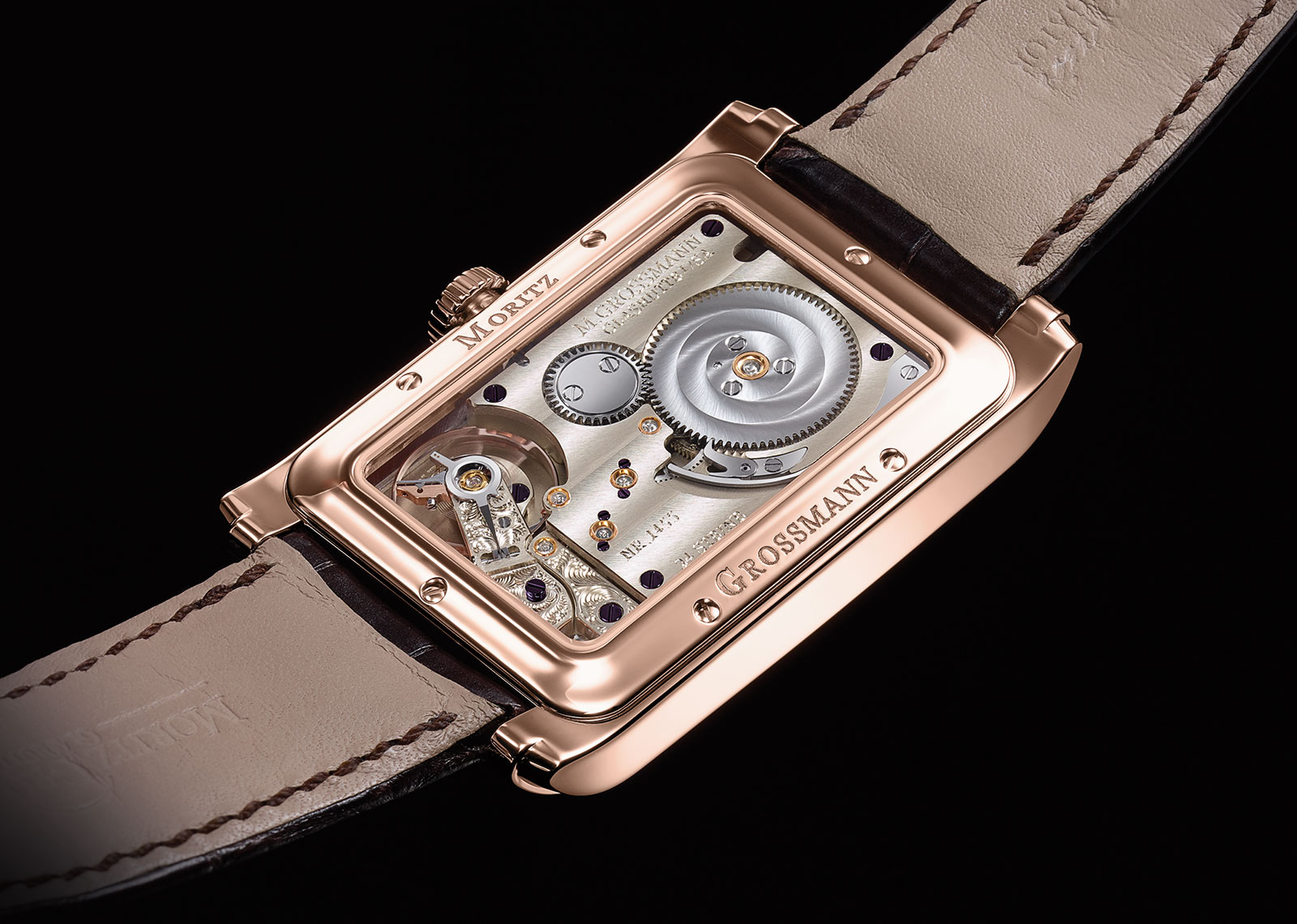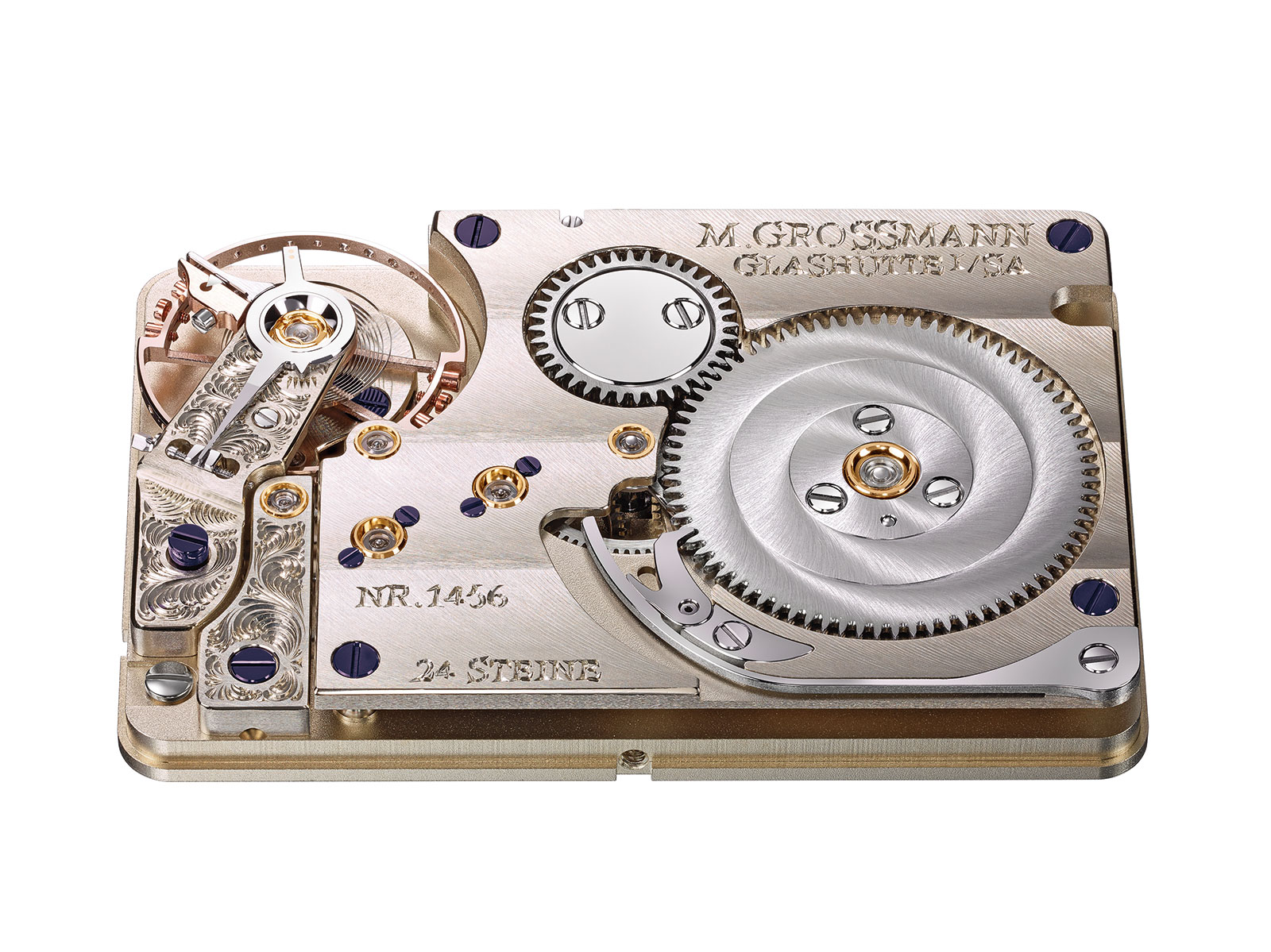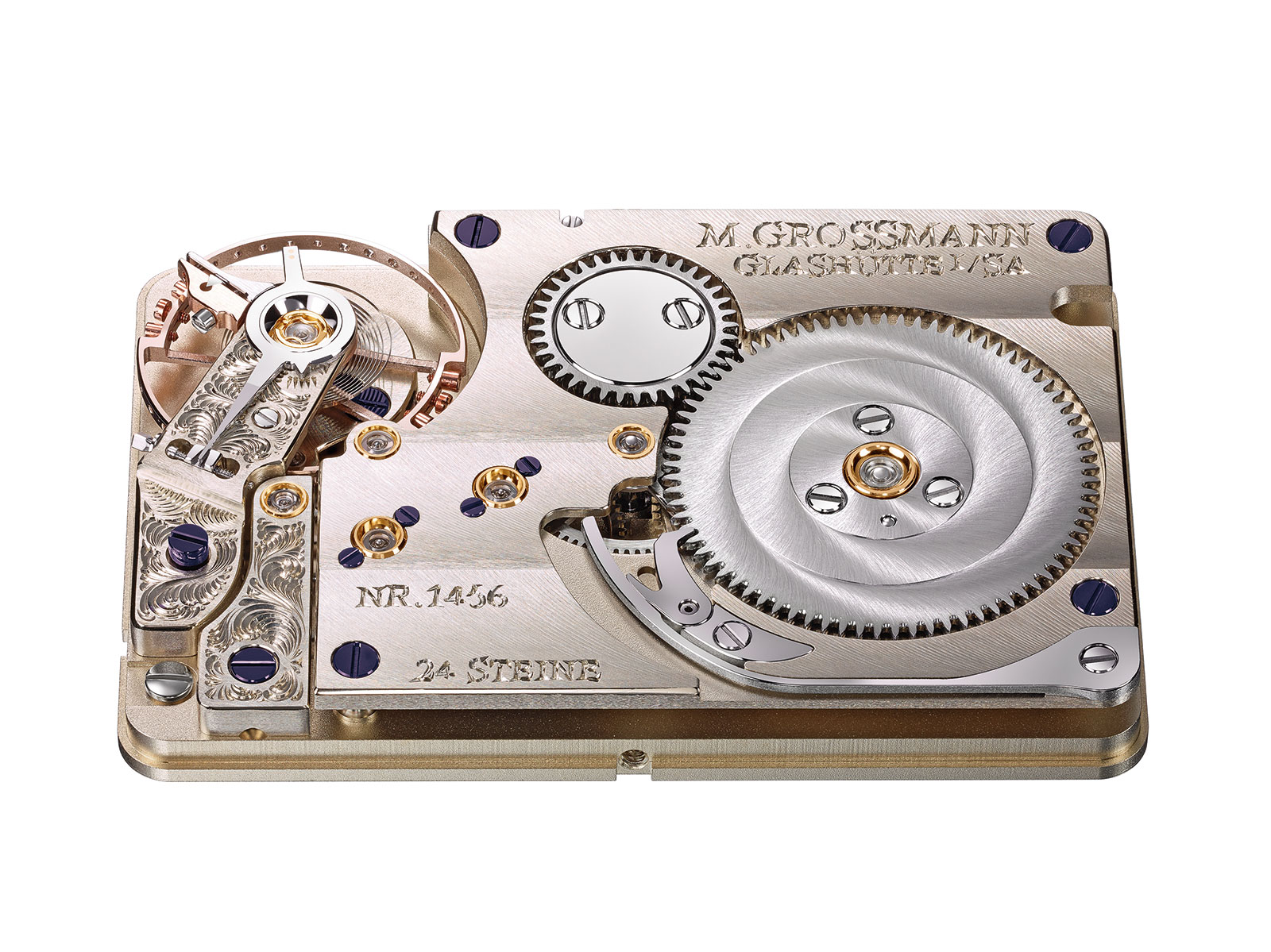 No expense has been spared on the finishing: the bridges are striped, the barrel ratchet wheel has a solar finish, and the crown wheel is black polished. All of the teeth on the ratchet and crown wheels are also bevelled and polished.
All the engraving on the movement is done by hand, including the lettering on the three-quarter plate. While most Moritz Grossmann movements have an engraved balance cock as standard, the cal. 102.3 also has an engraved escape wheel cock.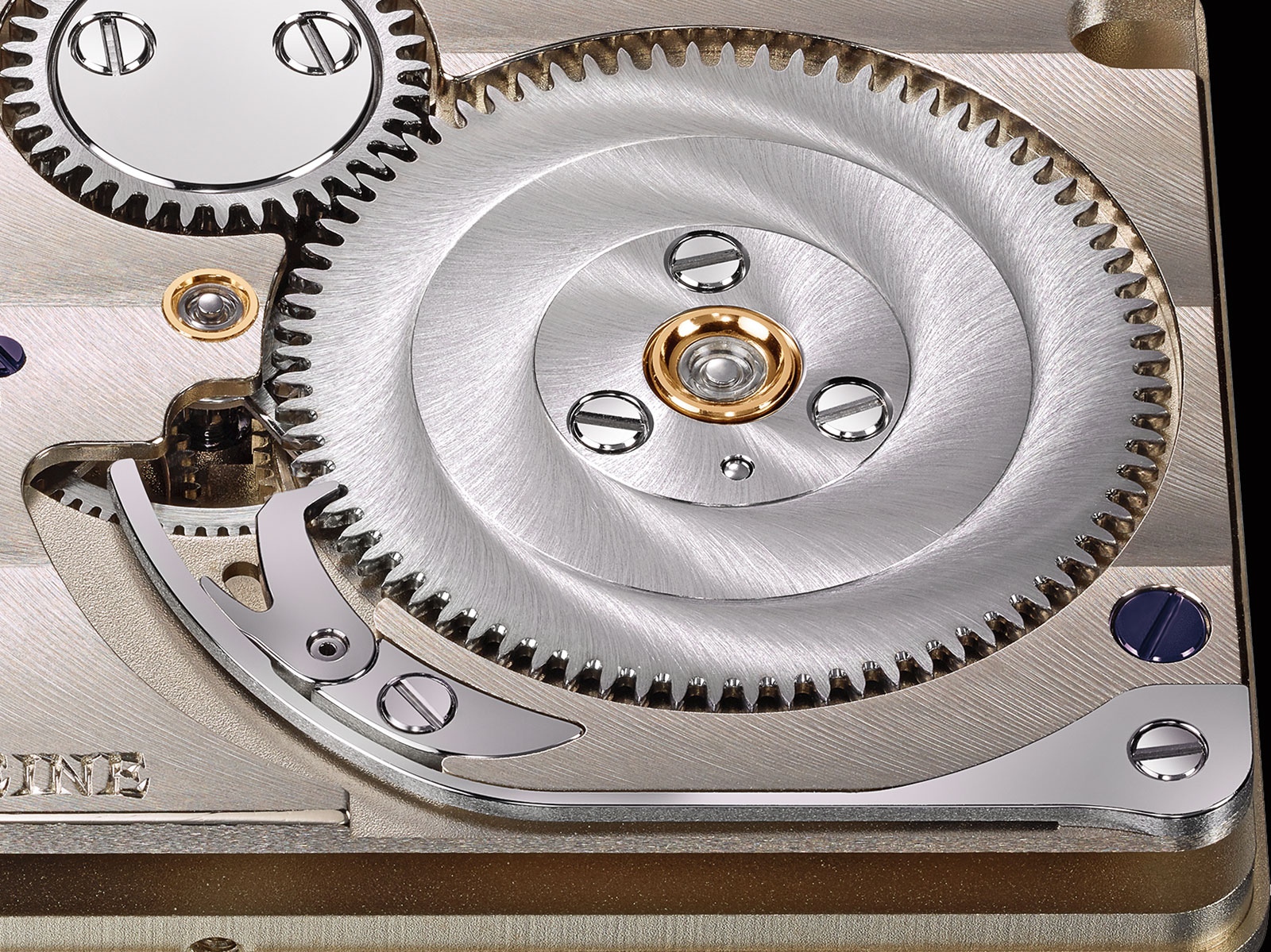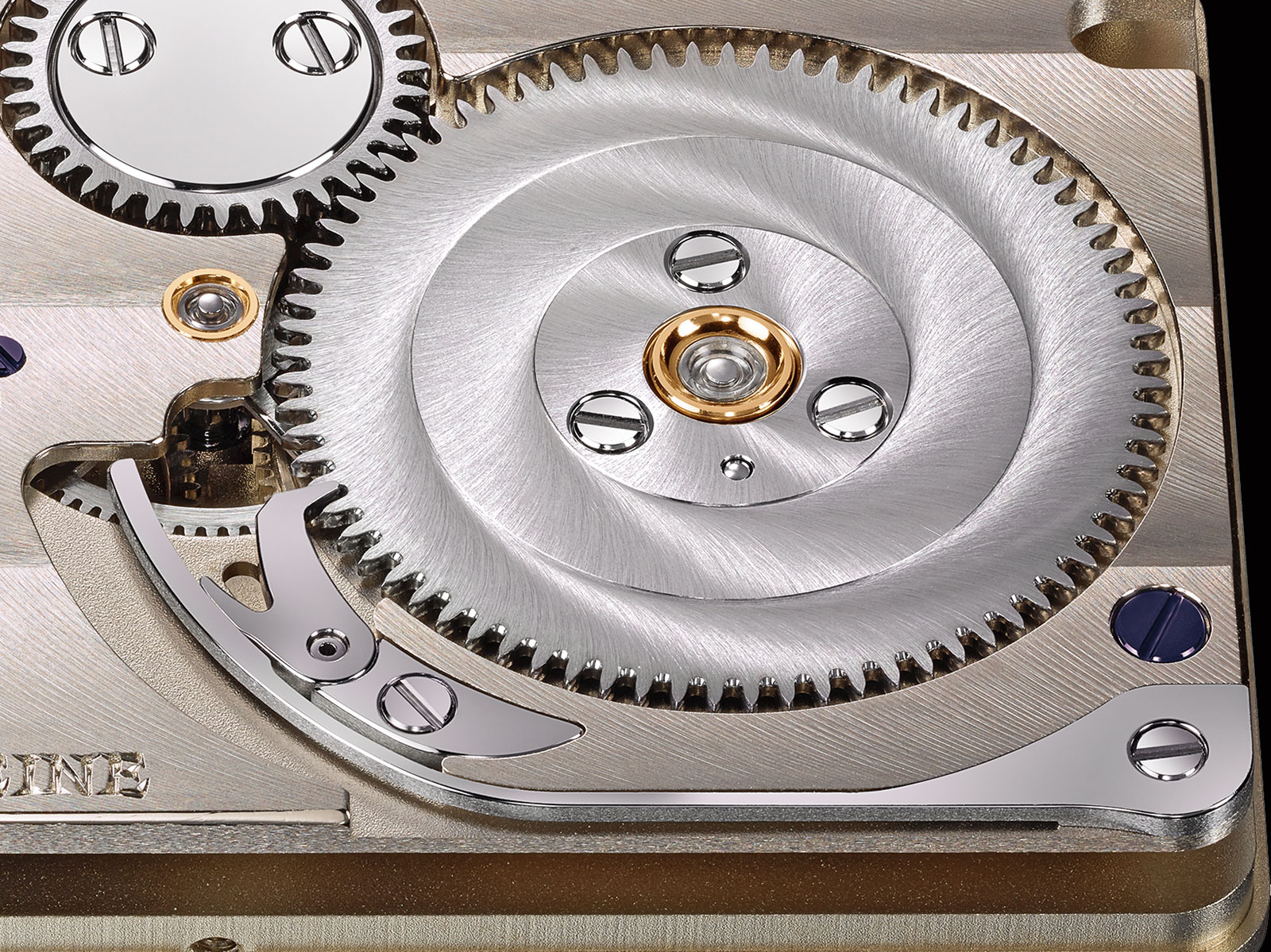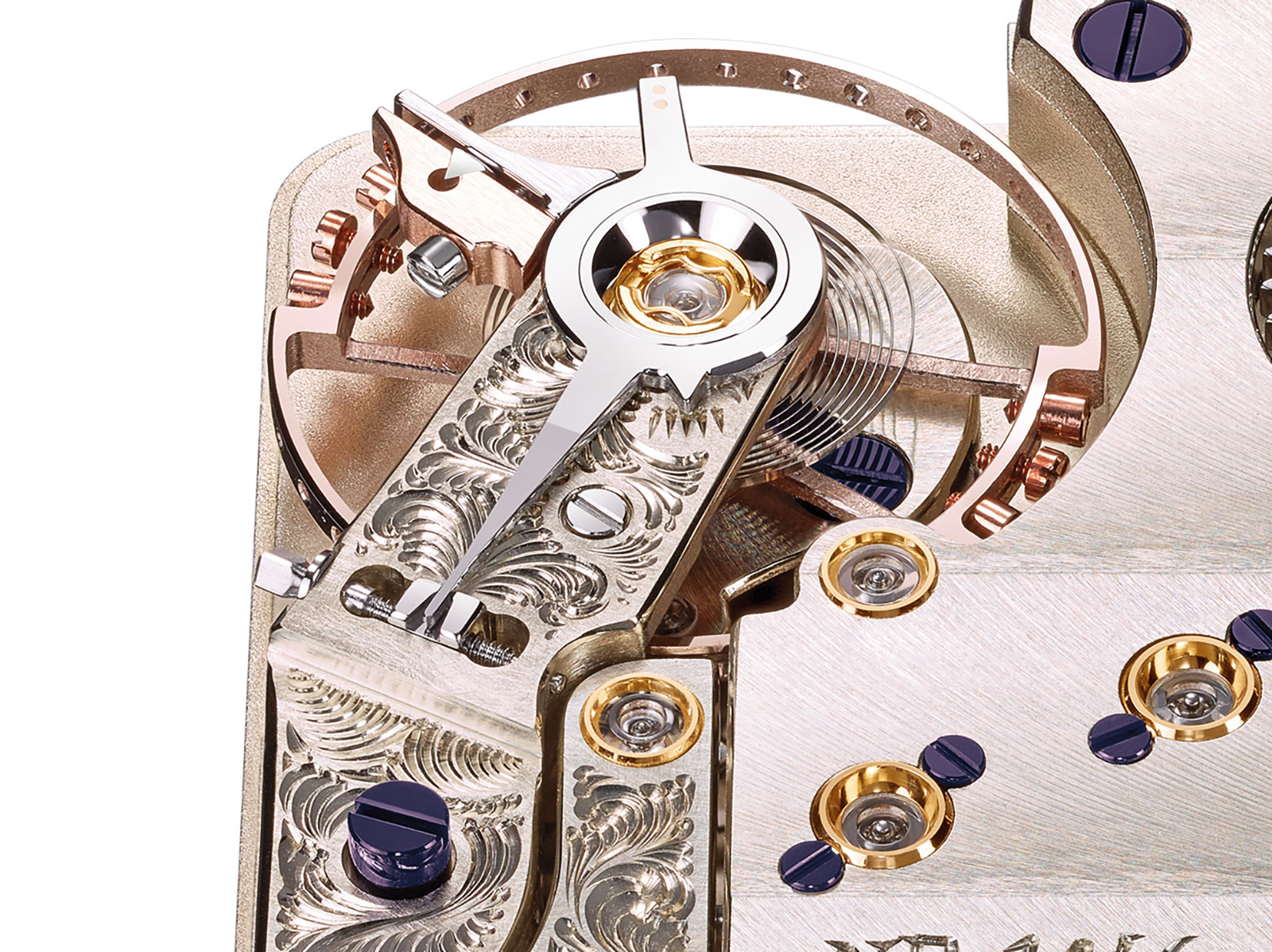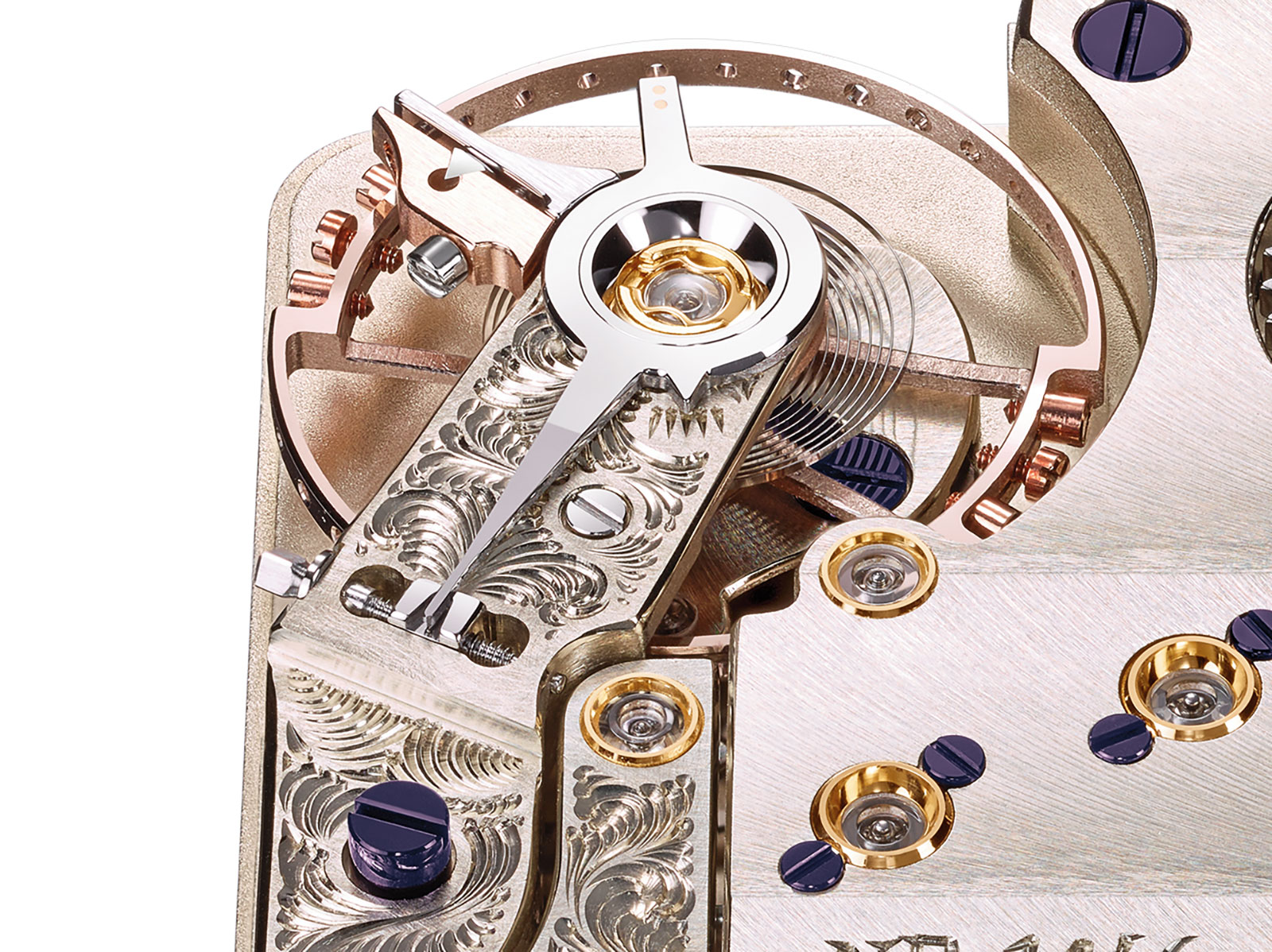 The balance wheel is Moritz Grossmann's own, with adjustable masses sitting in recesses on the rim of the balance. It also features a hacking function via a stop lever that touches the balance when the crown is pulled. And regulation is done via a lateral micrometer screw, another Moritz Grossmann signature.
Variants
The Corner Stone is available with a solid silver dial, finished either in black lacquer and printed numerals, or silver opaline with applied markers.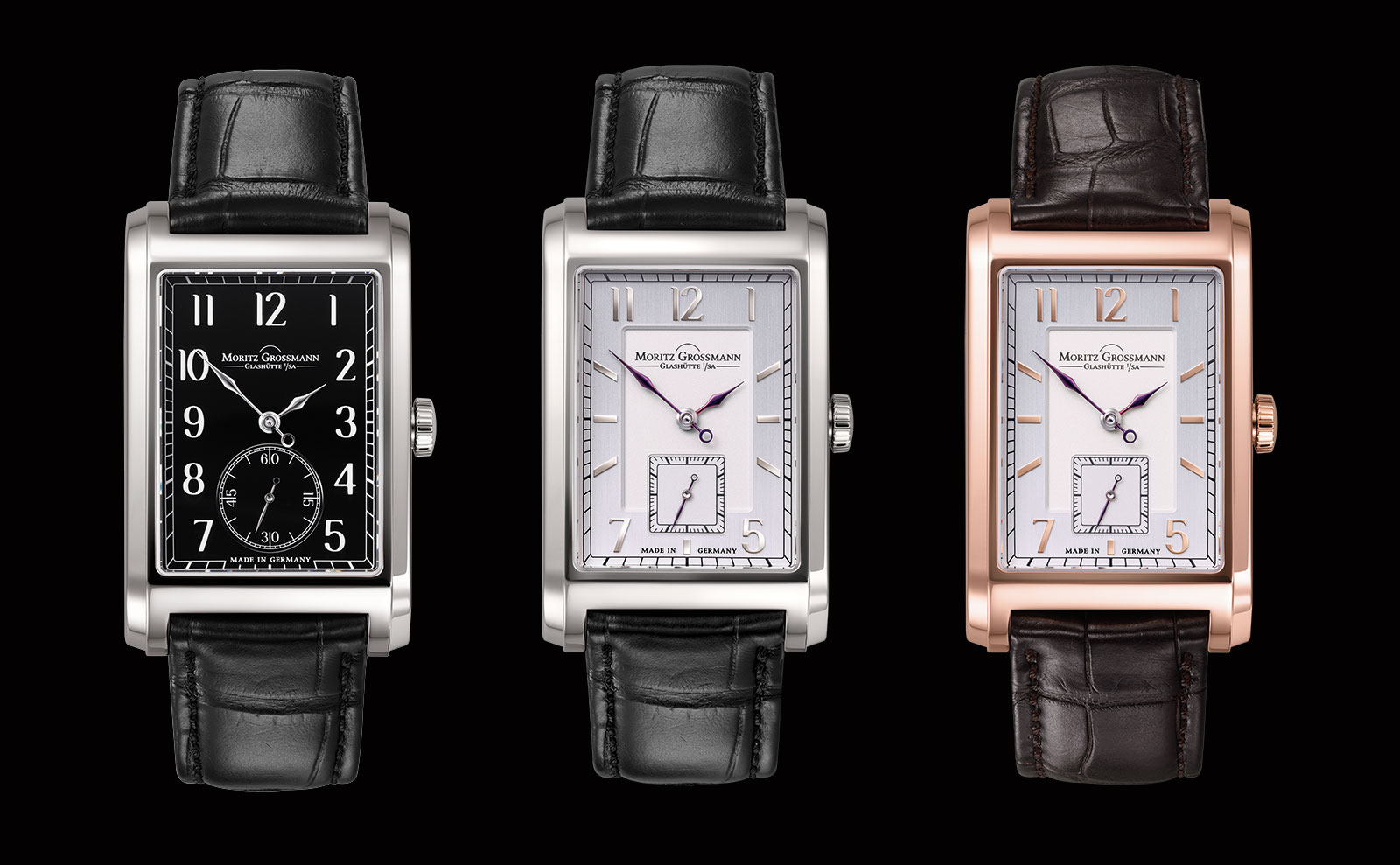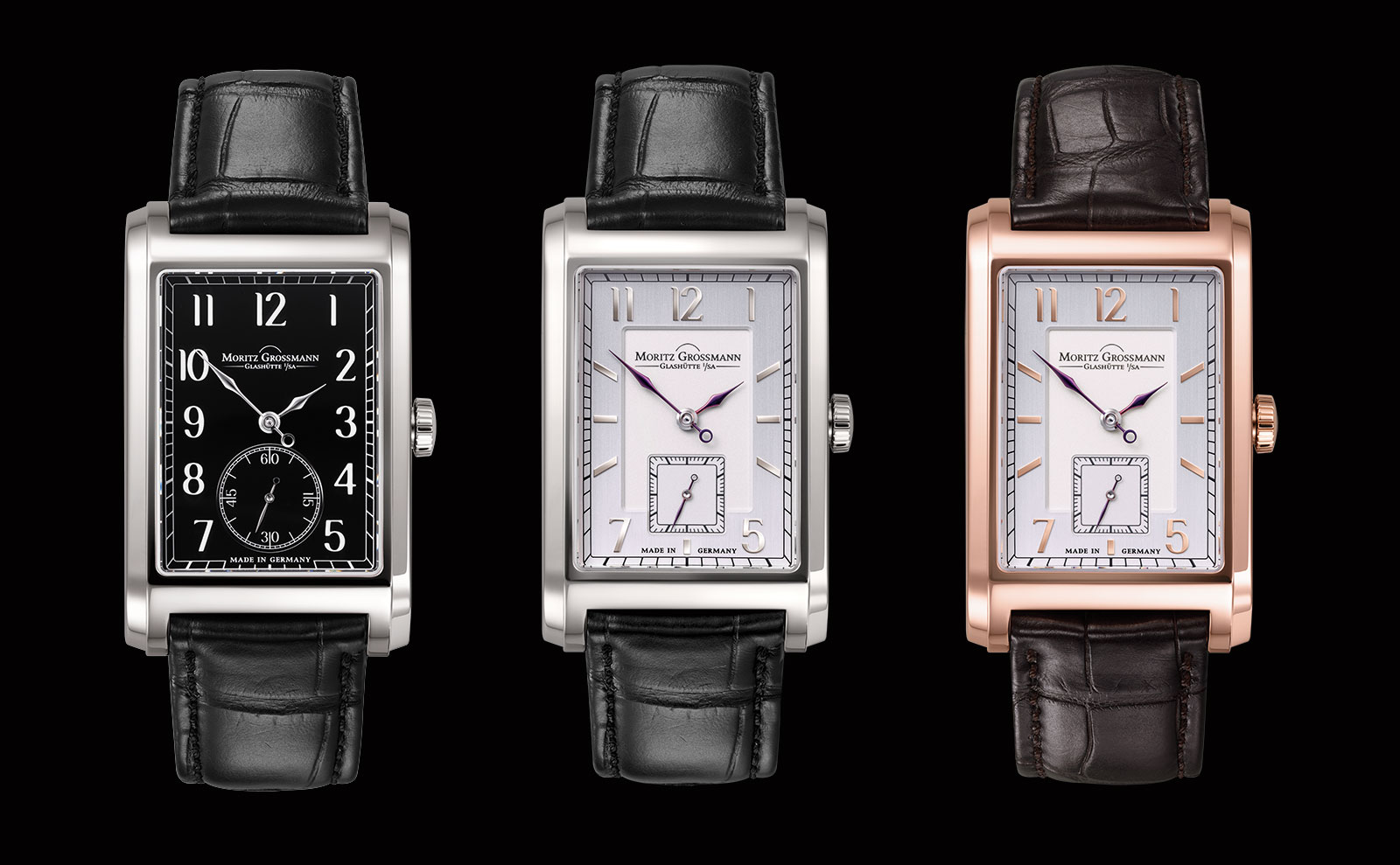 And it will also be available as a limited edition with fired enamel dials, with 25 pieces each in rose and white gold.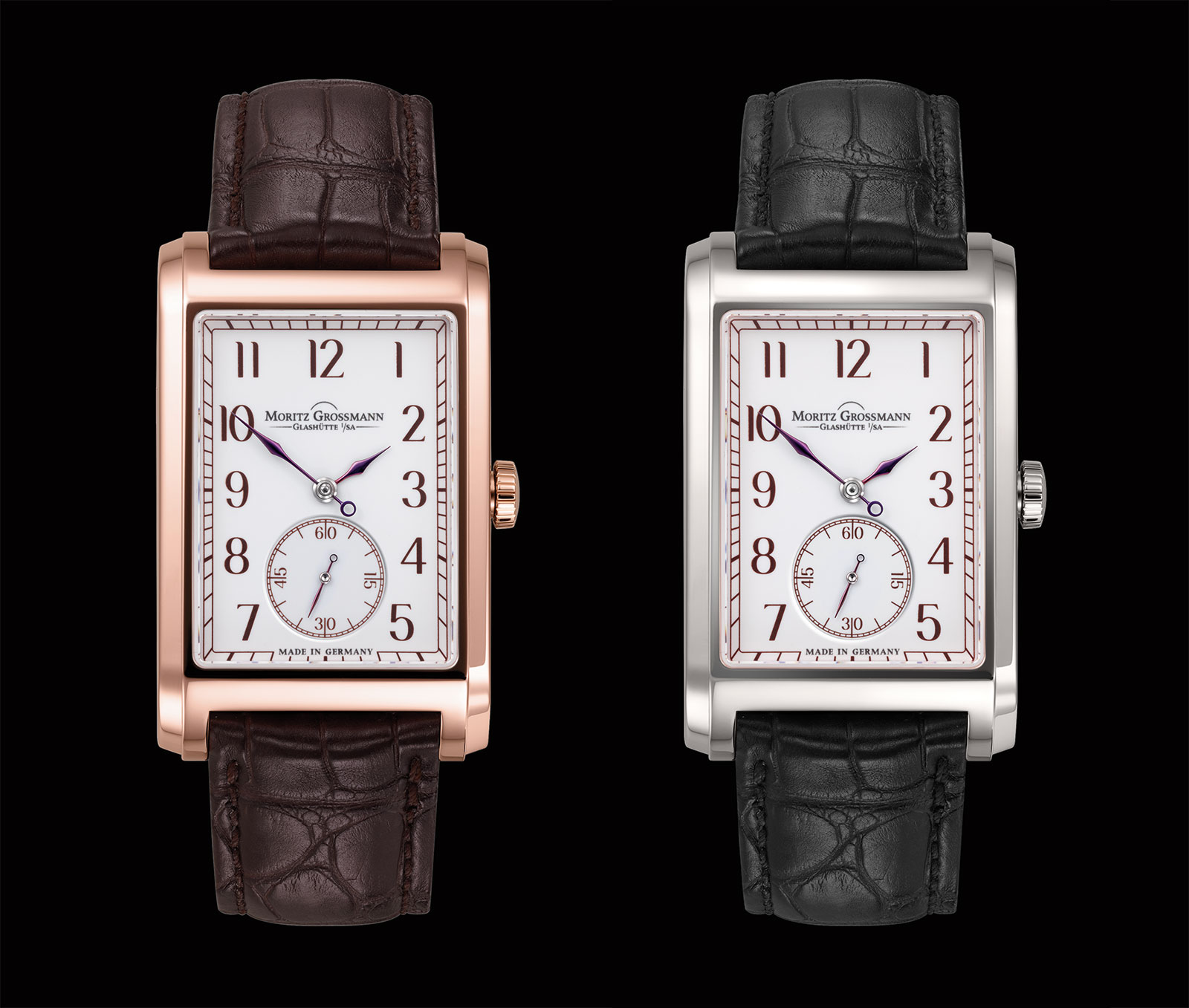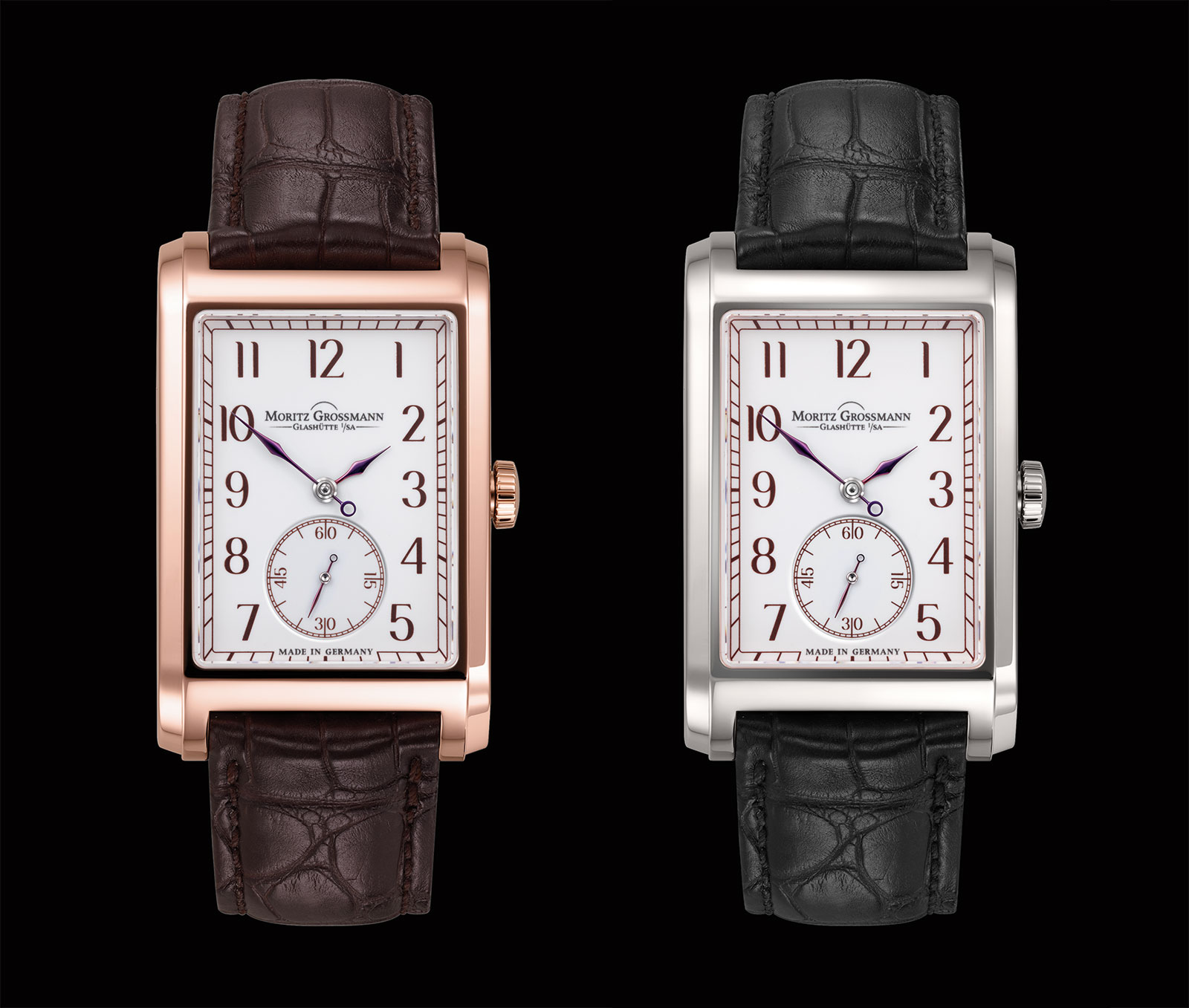 Price and availability
The Corner Stone will be available at retailer starting April 2019. Prices in euros are as follows, excluding taxes.
Corner Stone rose gold, opaline dial (ref. MG-002145) – €25,100
Corner Stone white gold, opaline dial (ref. MG-002144) – €25,100
Corner Stone white gold, black lacquer dial (ref. MG-001910) – €24,600
Corner Stone rose gold, enamel dial (ref. MG-001950) – €29,200
Corner Stone white gold, enamel dial (ref. MG-002142) – €29,200
---
Back to top.
---
You may also enjoy these.

A collaboration with Christophe Schaffo, the Atum Skelett is the watchmaker's very first open-worked timepiece.

An elaborate mechanism for the brand's very first date display.

Enamel dial and steel case for an affordable, handsome watch. And another...