The First Tourbillon Wristwatch Ever Made by Roger W. Smith Comes to Market
Featuring a flying tourbillon and big date, the Tourbillon Commission No. 1 is one of the handful of complicated watches made by Roger Smith.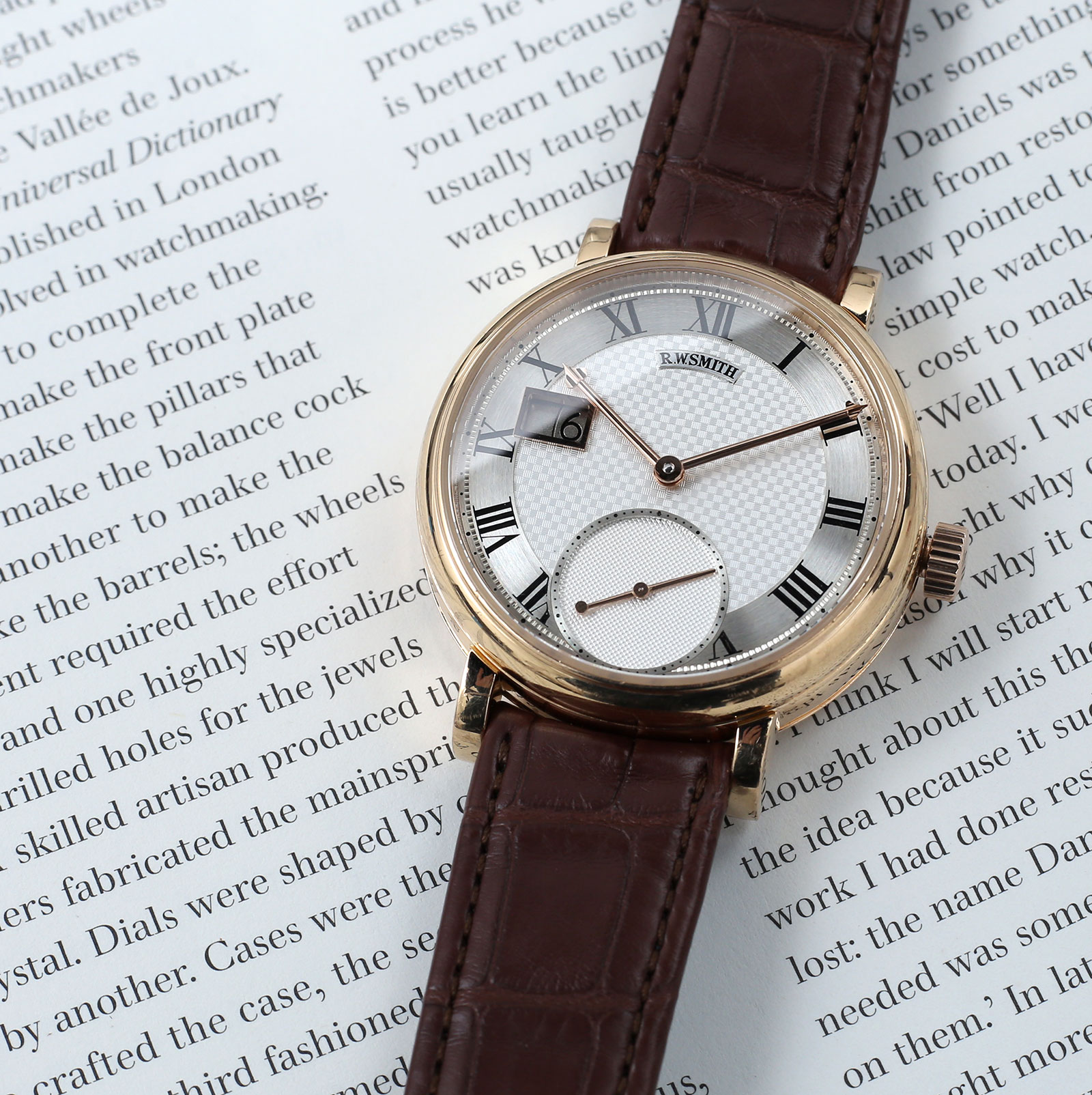 Delivered in 2010 after six years of work, the Roger W. Smith Tourbillon Commission No. 1 is a bespoke timepiece. Equipped with both a one-minute flying tourbillon – an unusual feature for an English timepiece – and an oversized date display, the watch is a departure from the archetypal Roger Smith wristwatch.
In fact, the Tourbillon Commission No. 1 is the first of just four tourbillon wristwatches made by the English watchmaker, and the only one with the large date. It's now offered by the original owner via A Collected Man – the London-based platform formerly known as Watch Xchange.
Having got his start as an apprentice to George Daniels – the noted watchmaker who invented the Co-Axial escapement – Roger Smith is now the flag bearer of high-end English watchmaking, creating a dozen watches a year with traditional and time-consuming methods.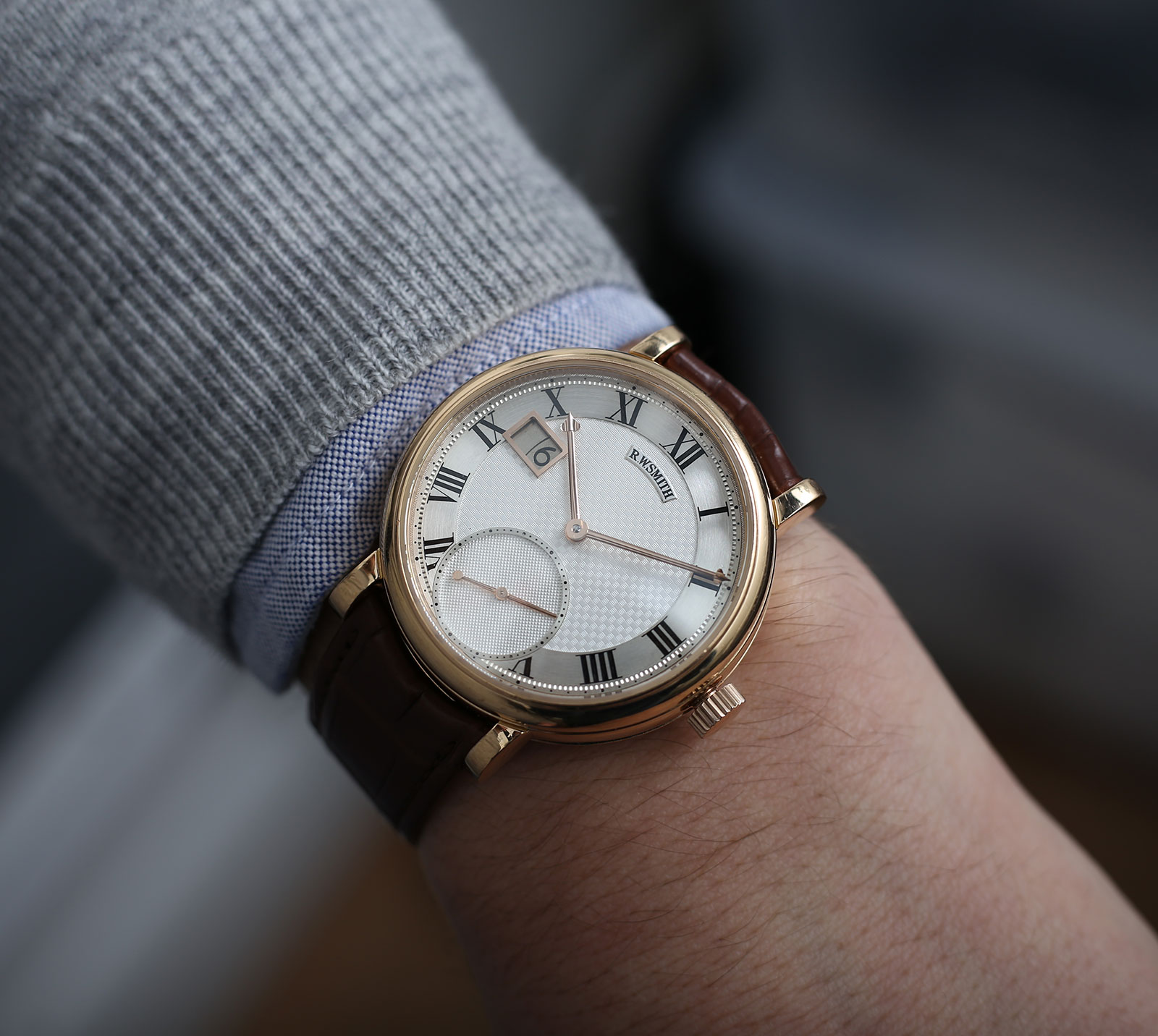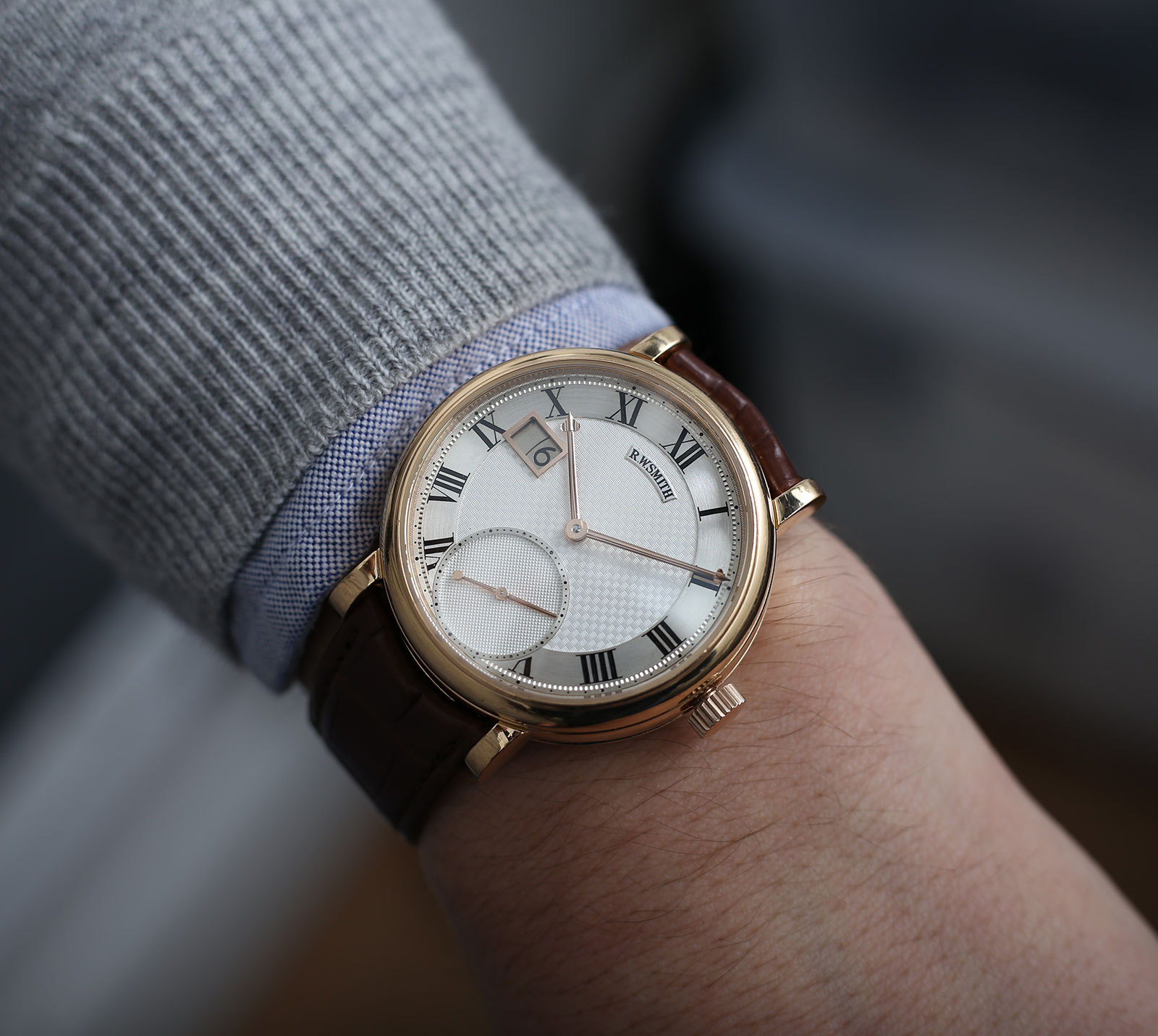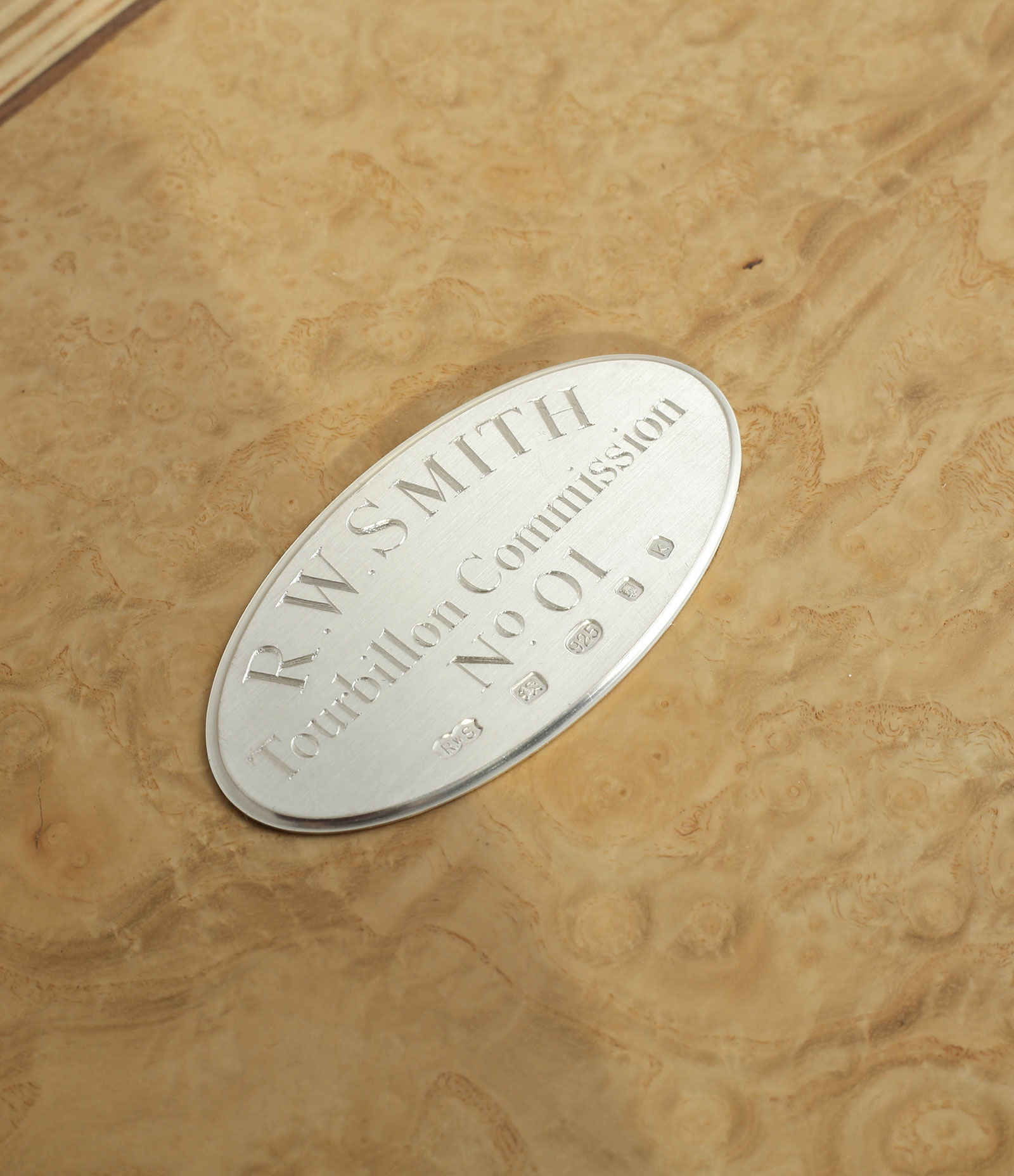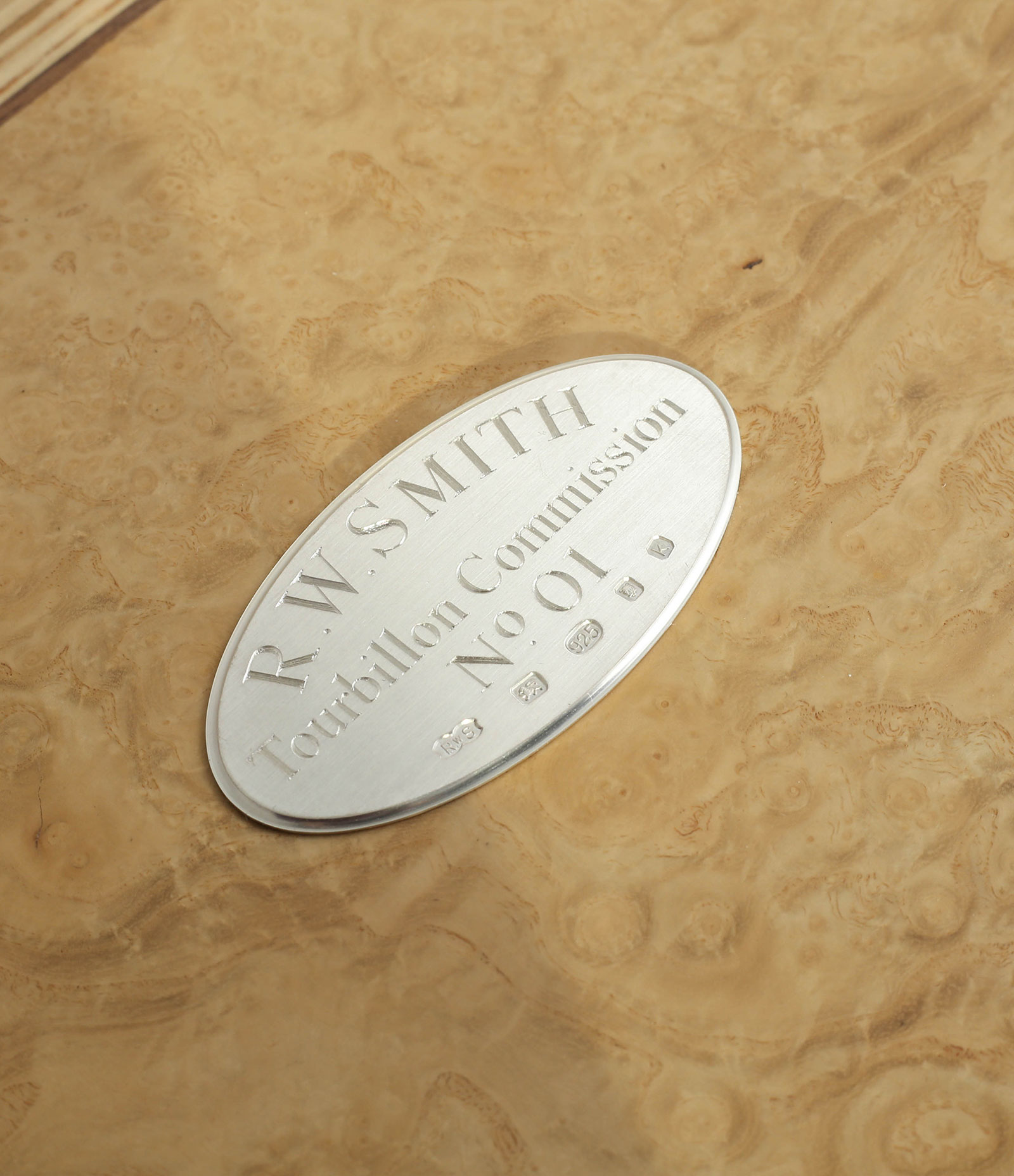 The Tourbillon Commission No. 1 is typical of Roger Smith's watchmaking, with an engine-turned, sterling silver dial and a rose gold case. Some 98% of the watch, except parts like the mainspring, jewels and hairspring, were produced in-house at his workshop on the Isle of Man, an island off the coast of England that's best known for its motorcycle race and low taxes.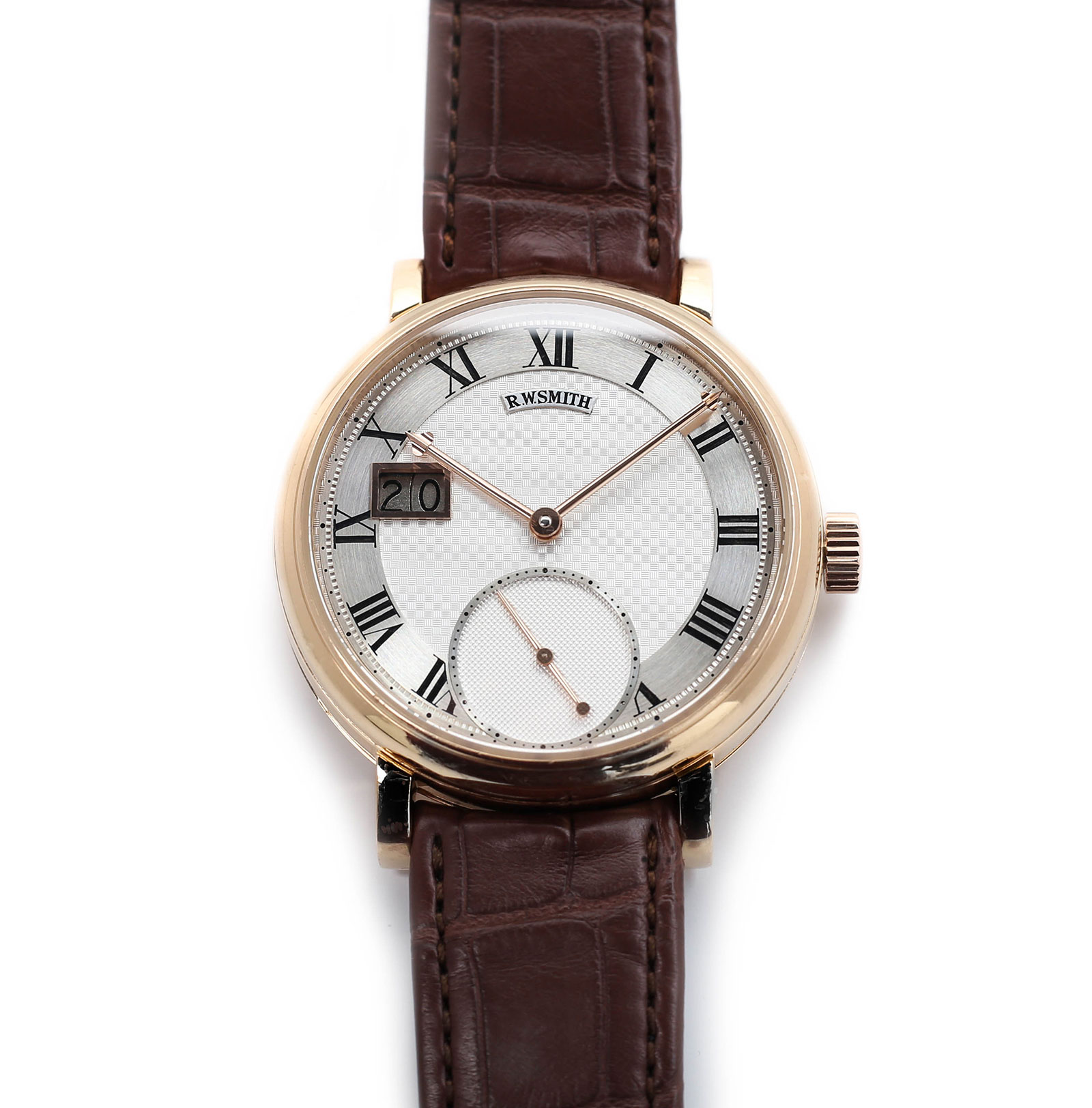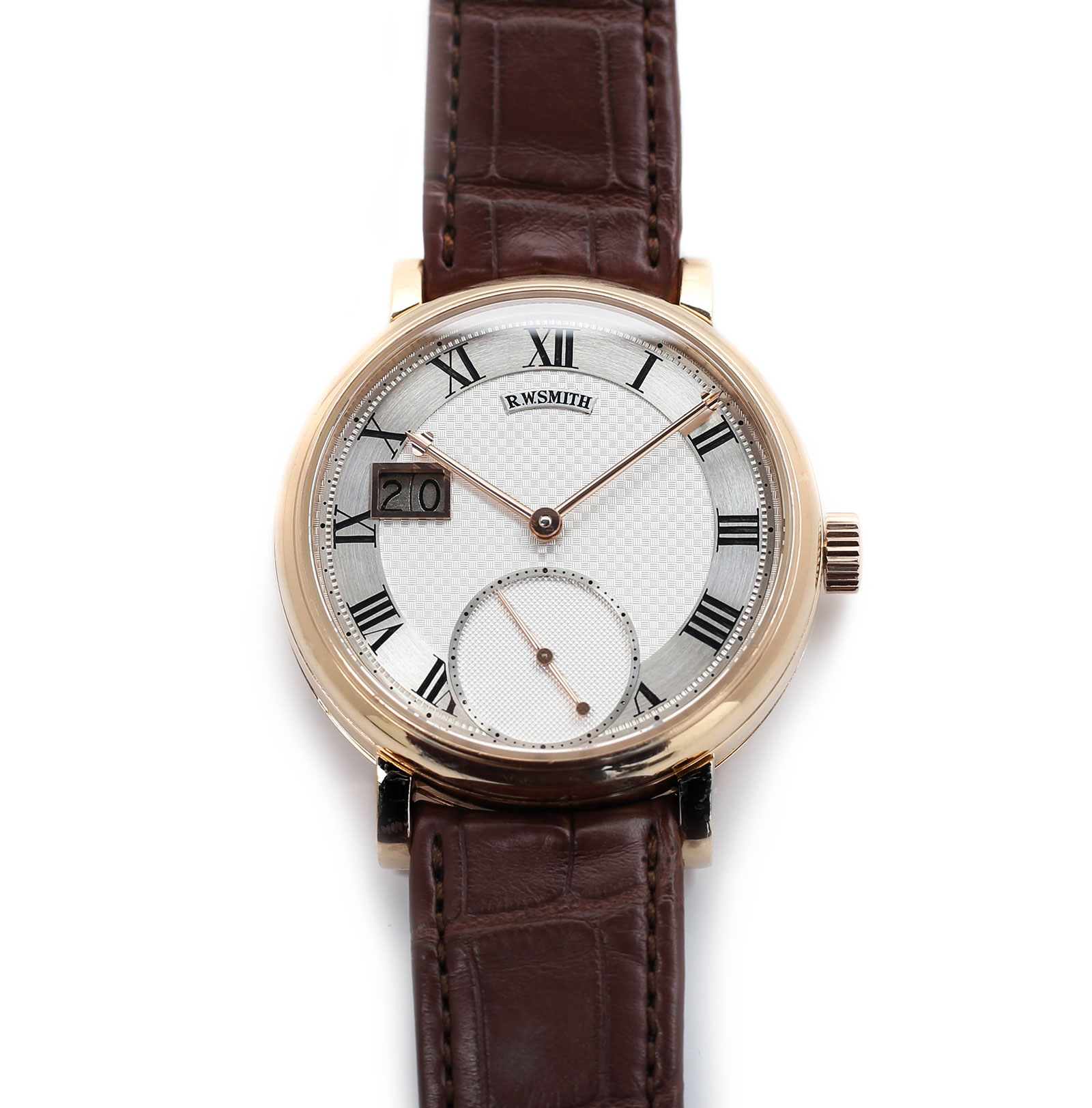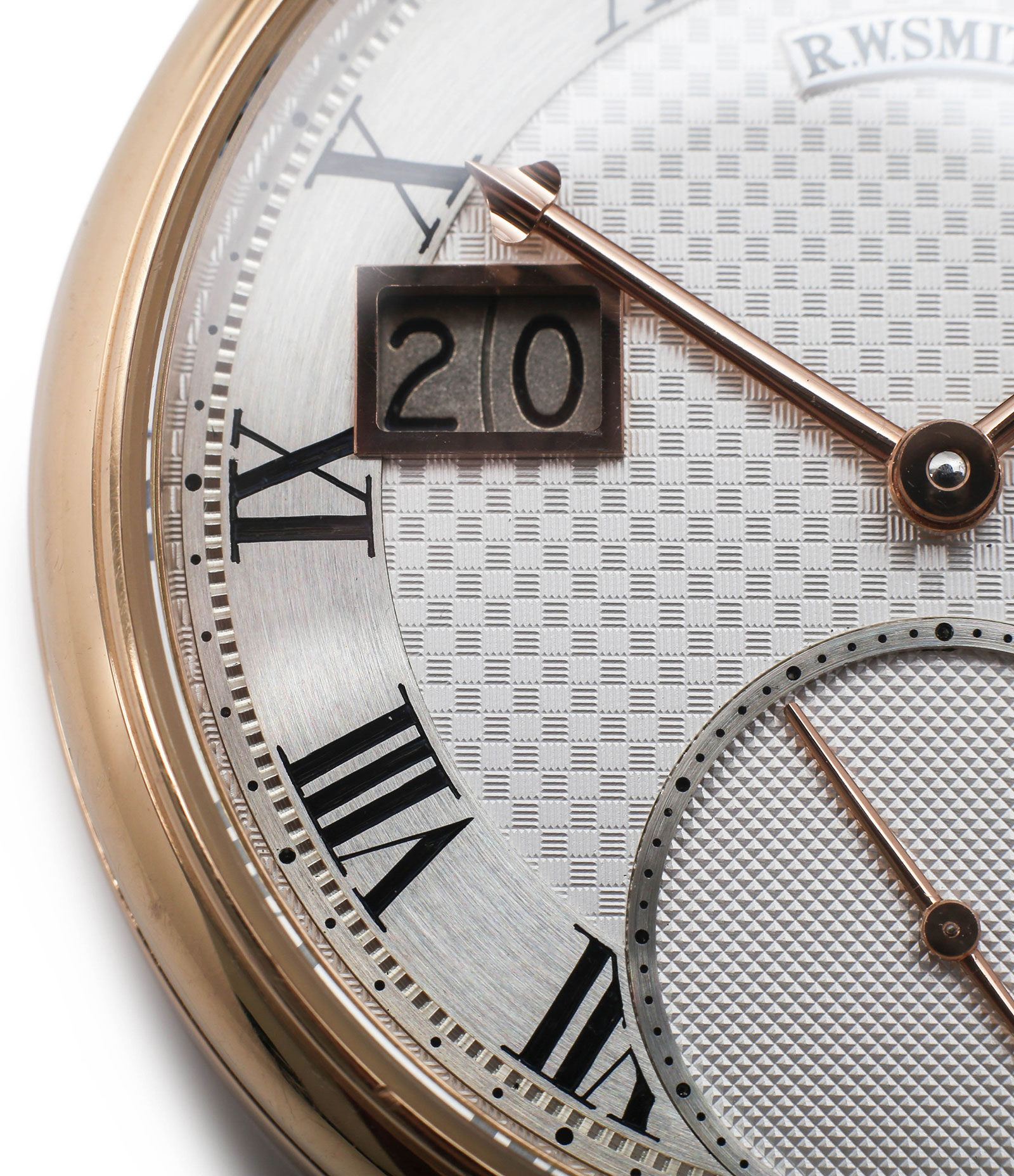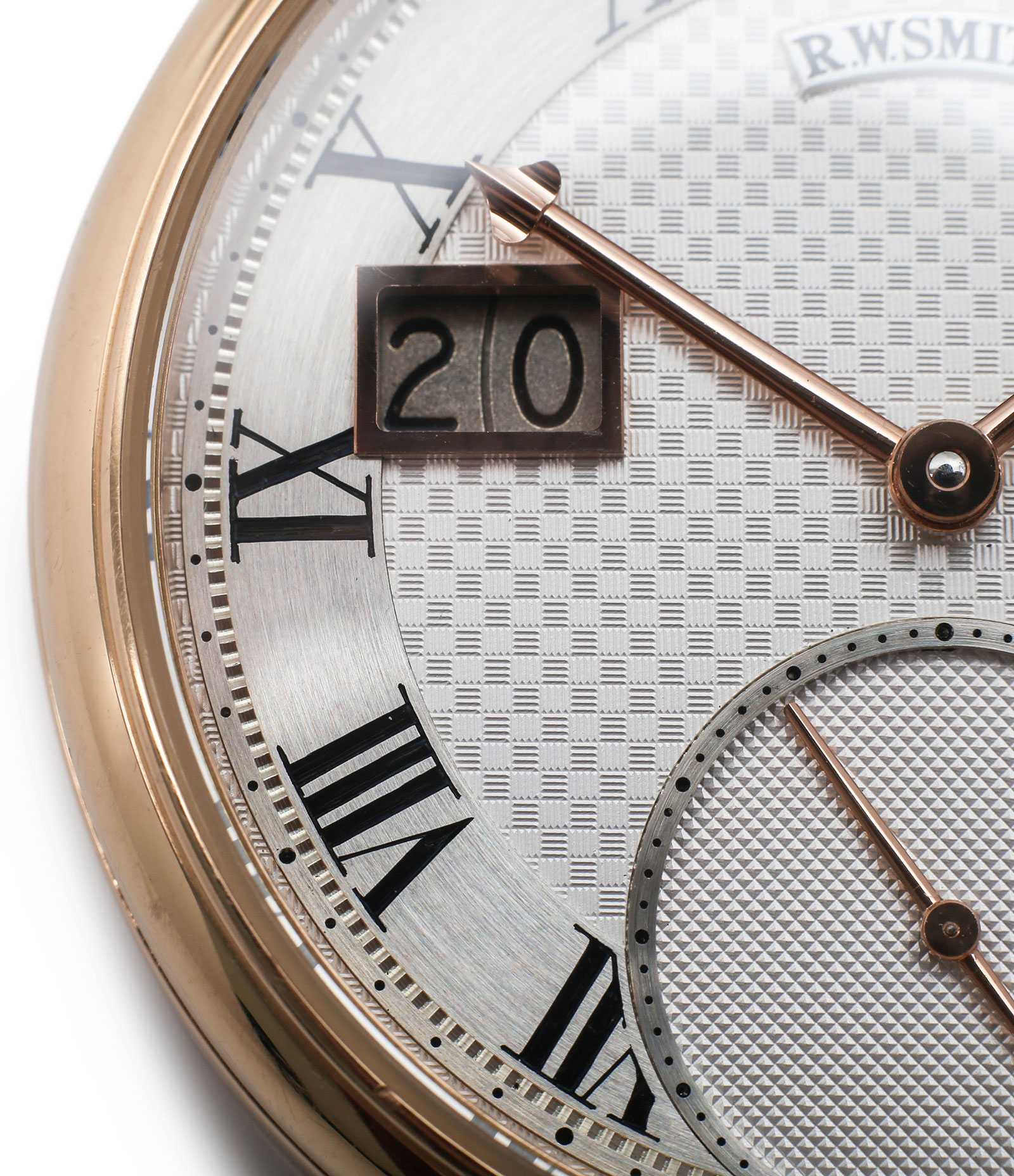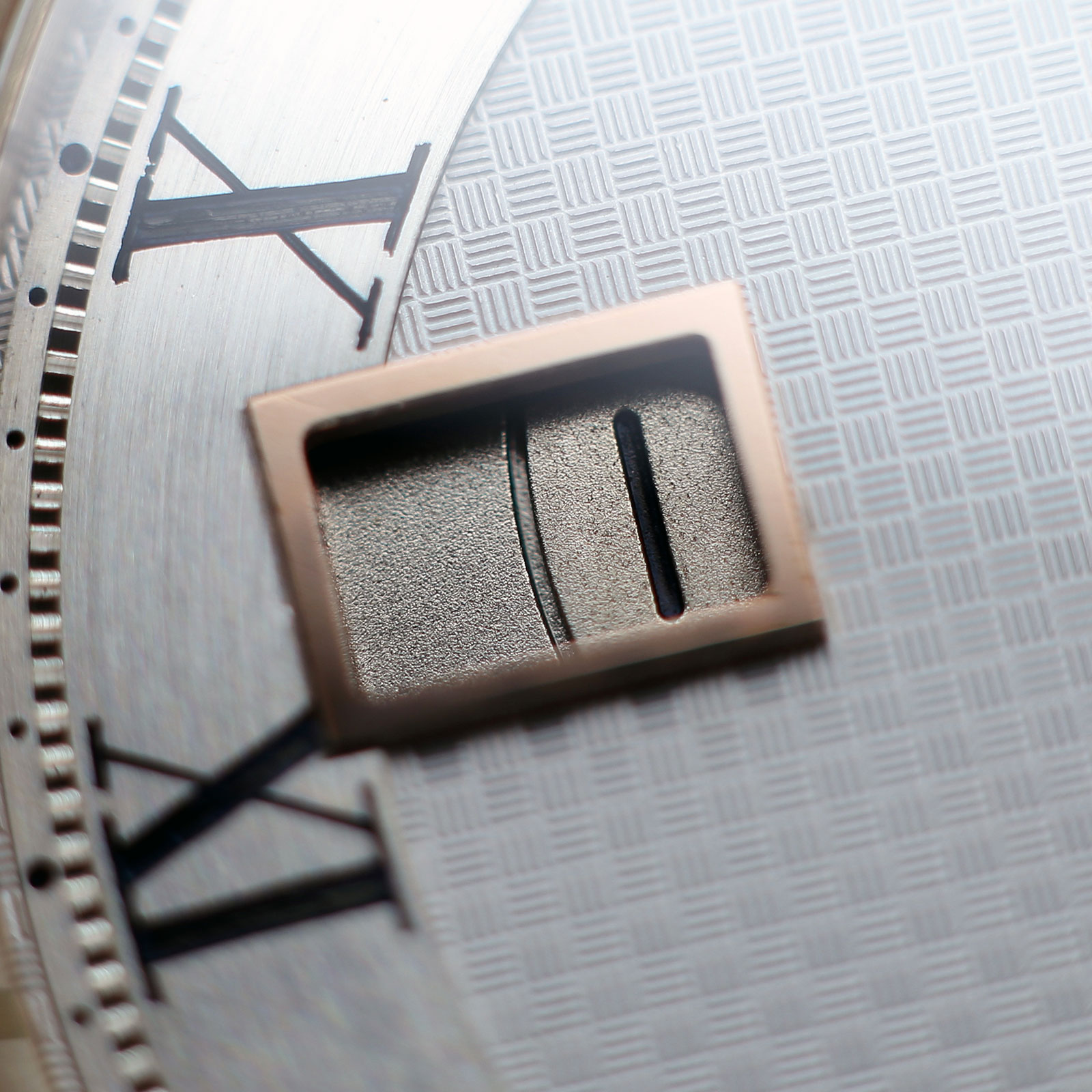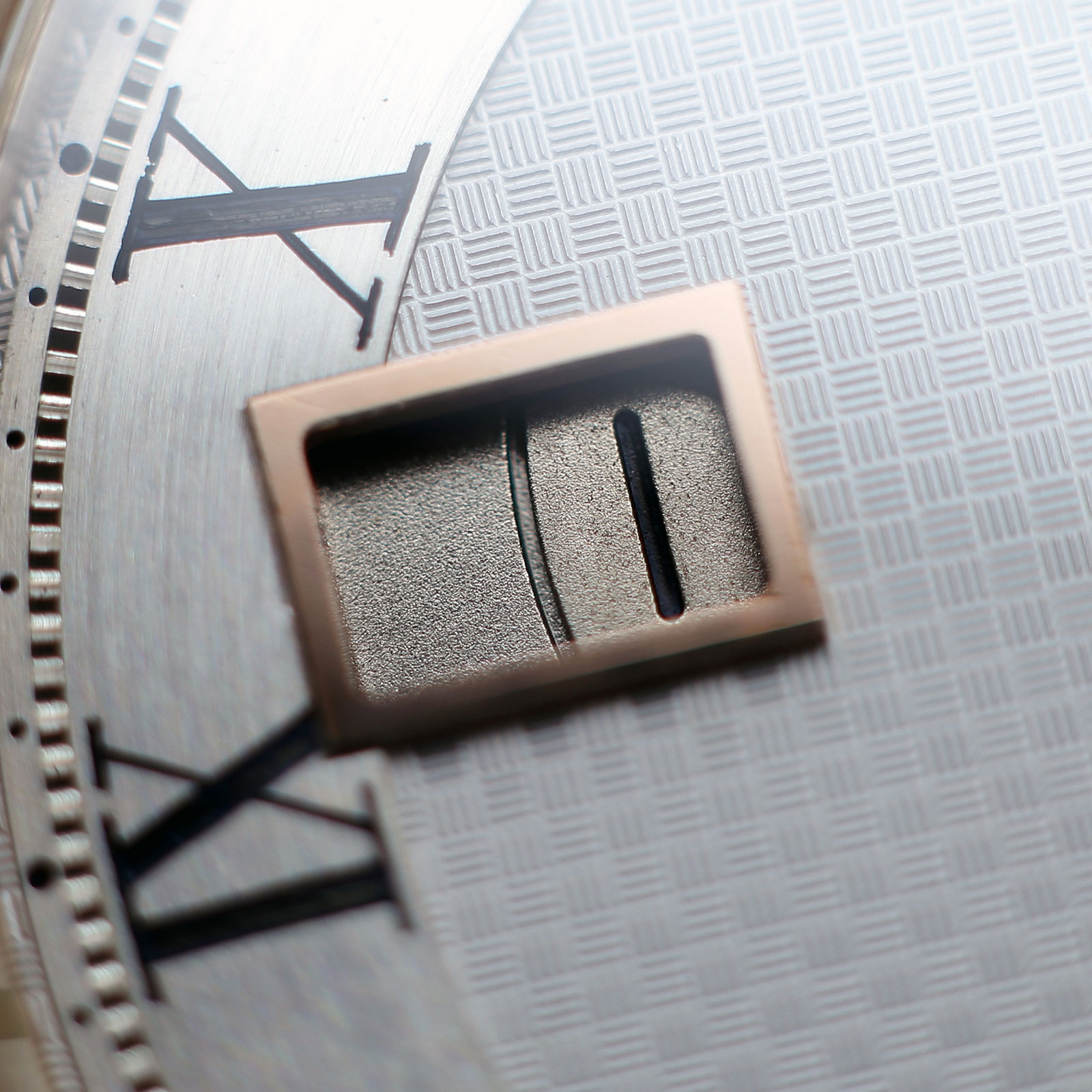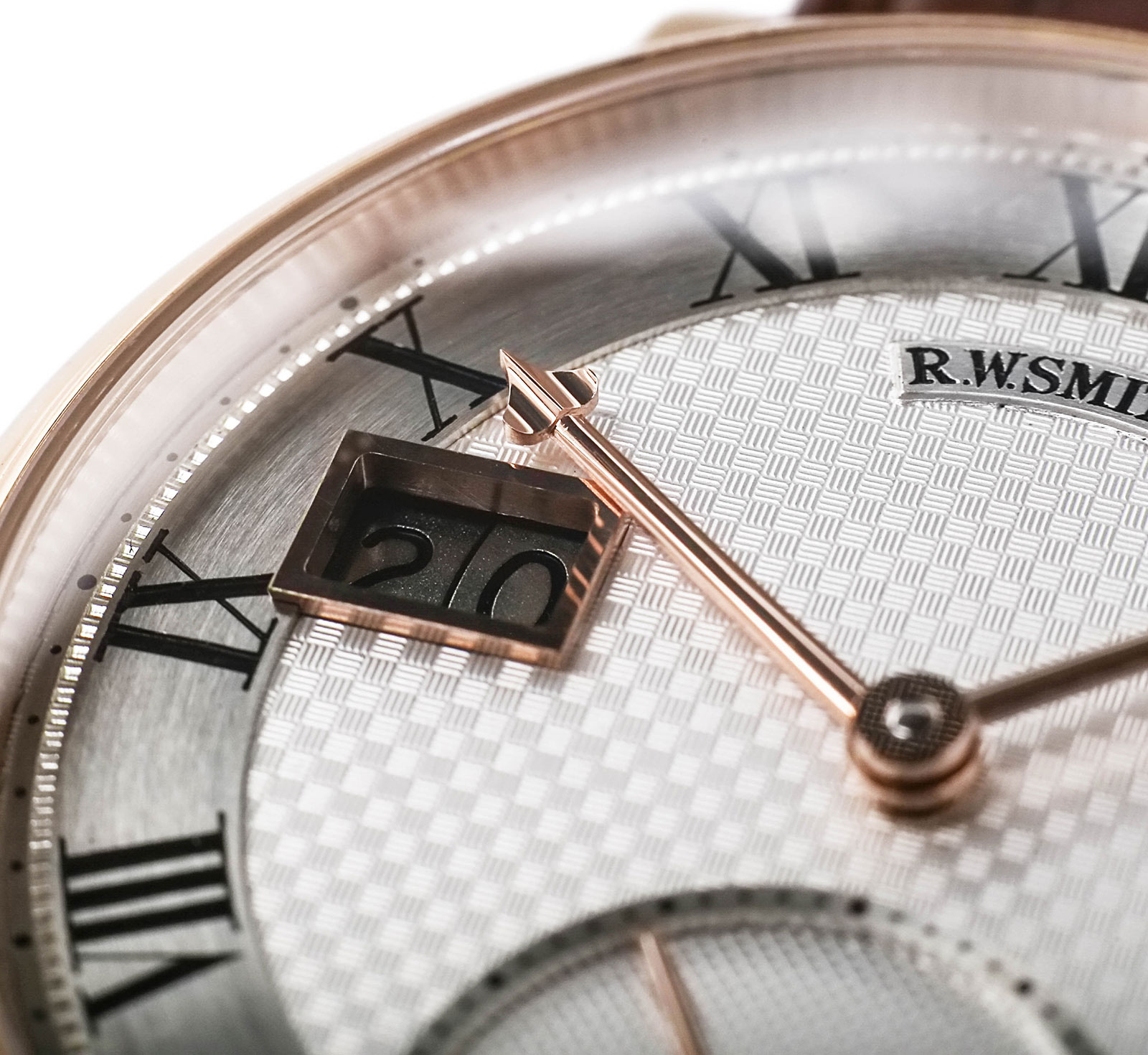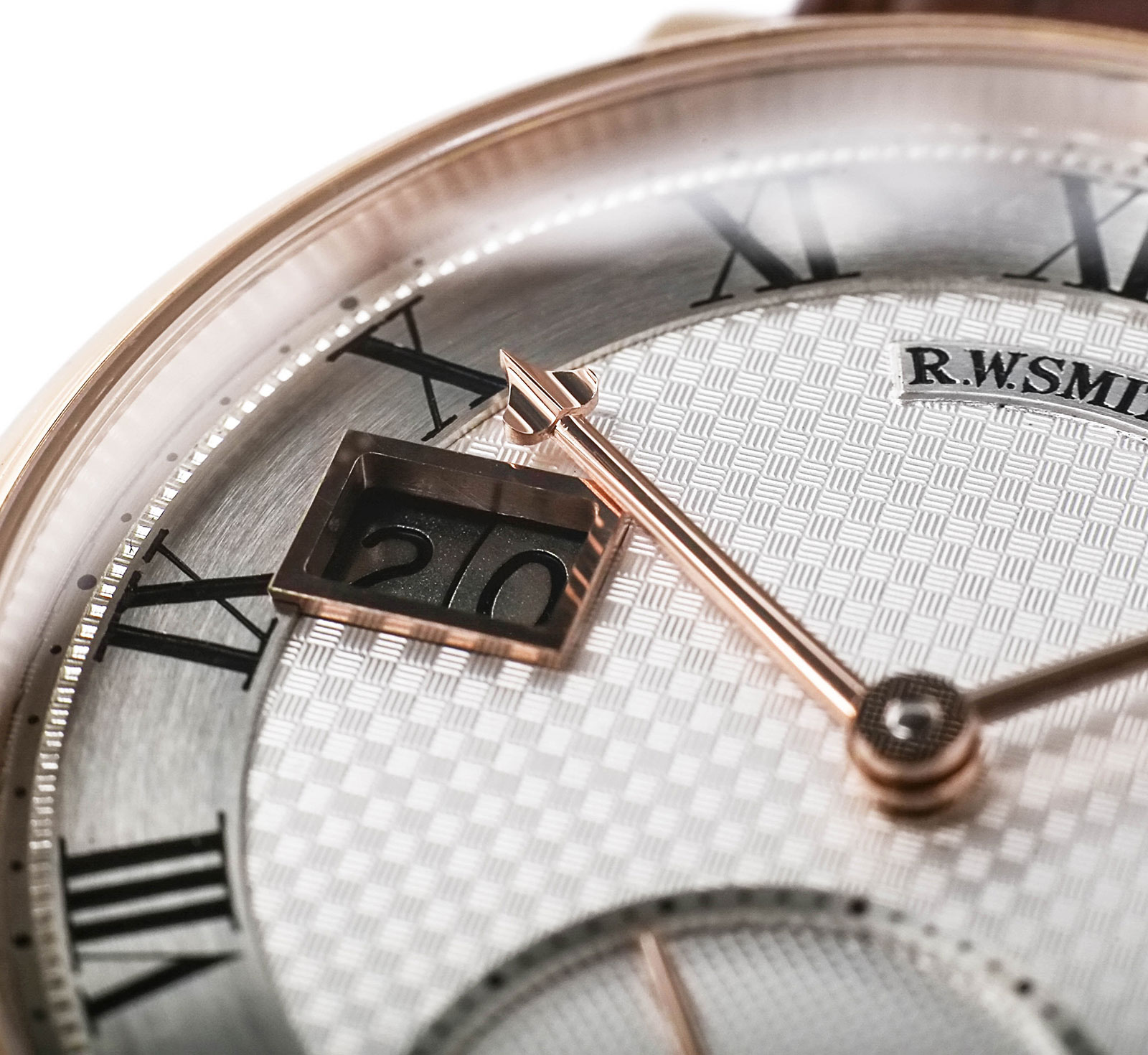 Nearly all the components were produced manually, in the manner of 19th, or even 18th, century watchmaking. All the markings on the dial, including the Roman numerals and logo, for instance, are hand-engraved, then filled with India ink. The gilt frosting on the bridges and base plate of the movement is similarly hand-applied.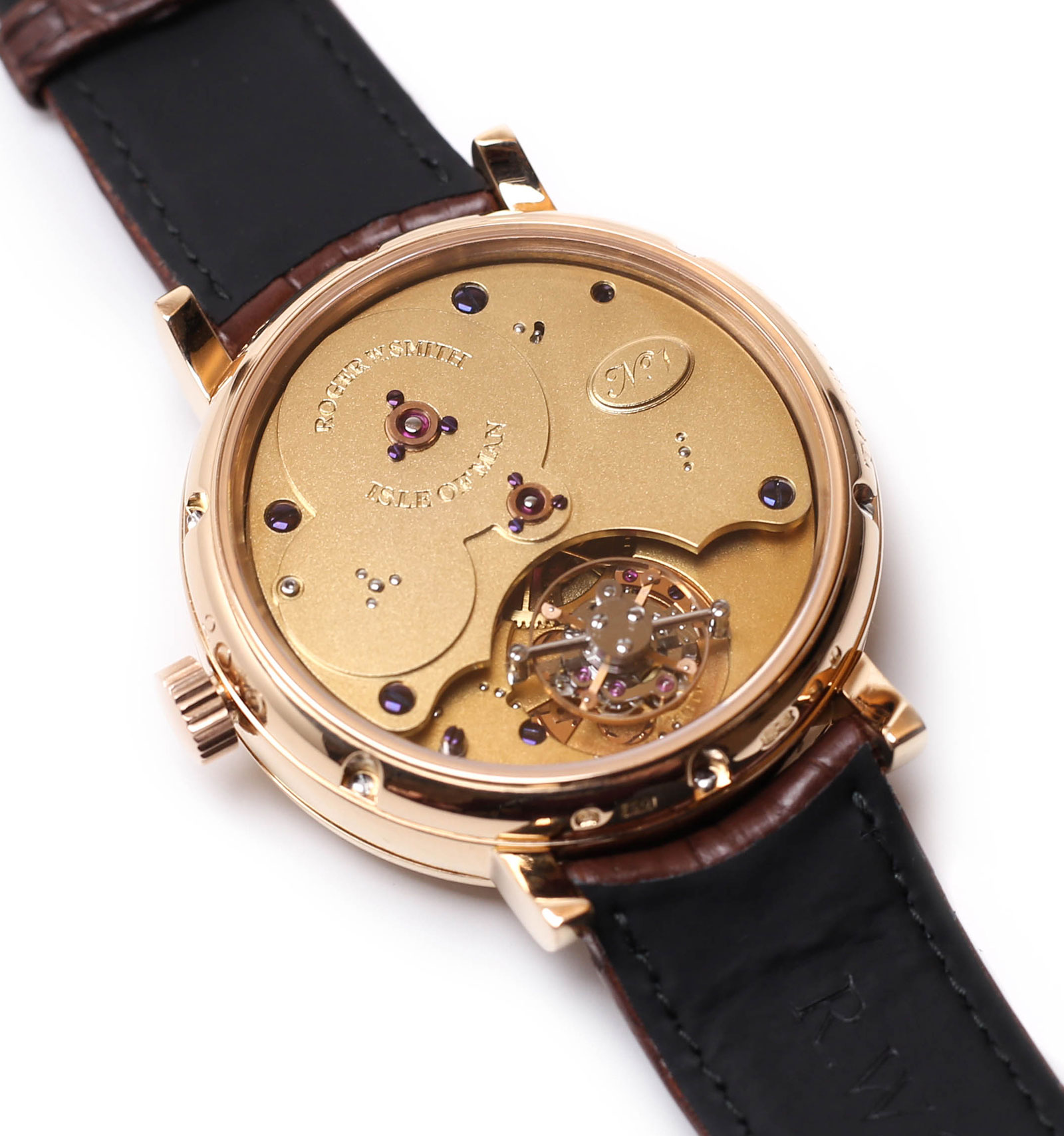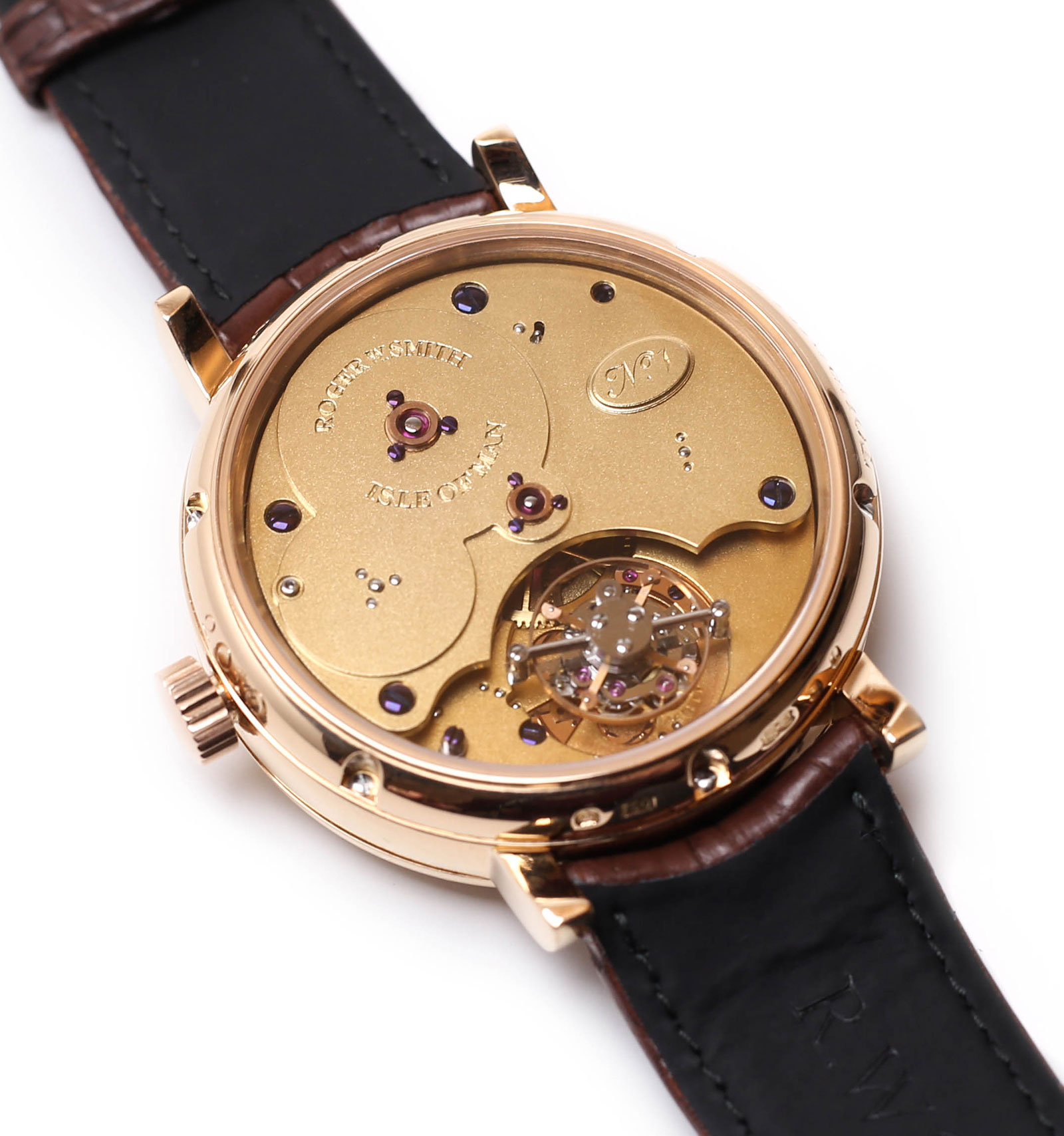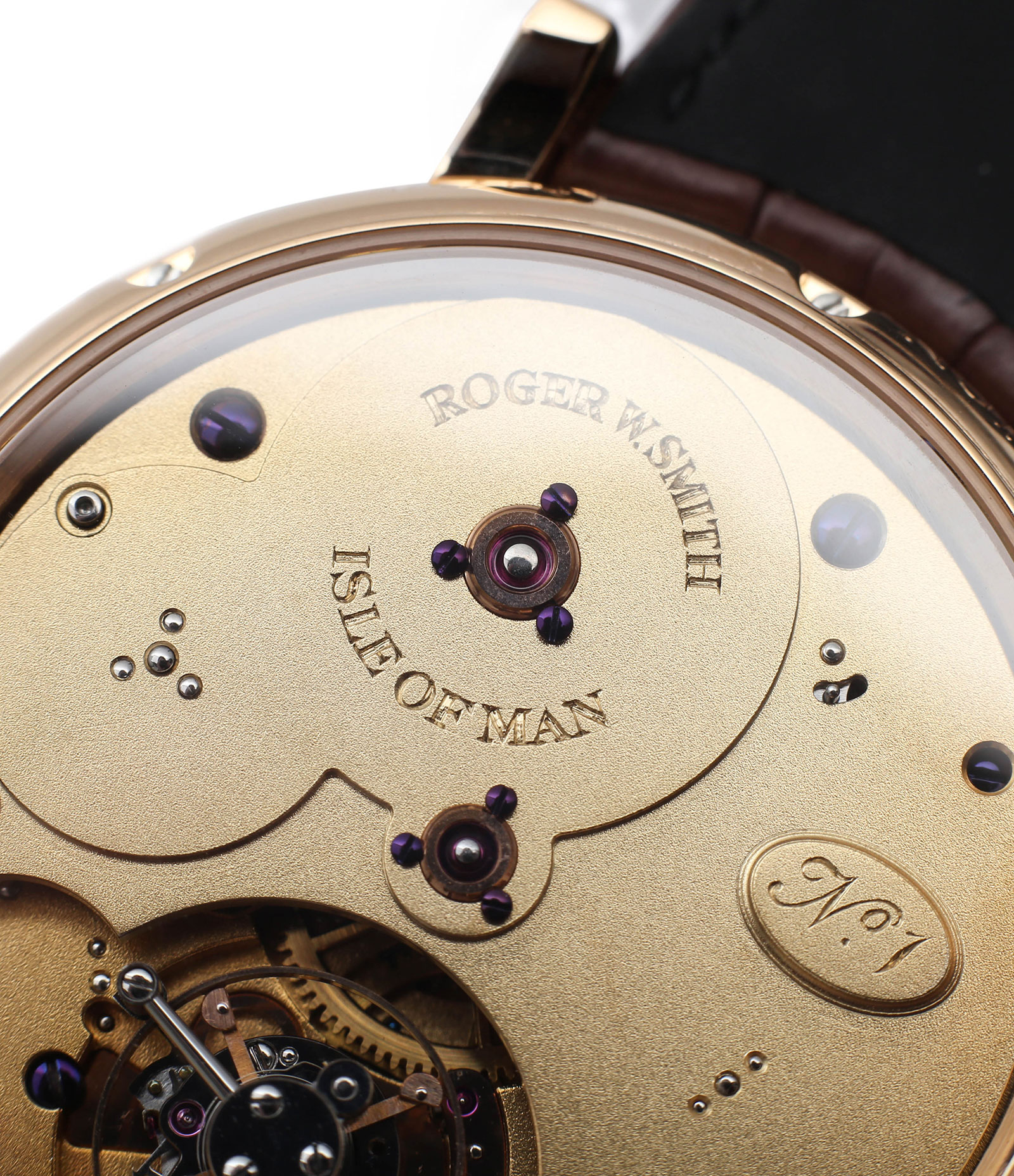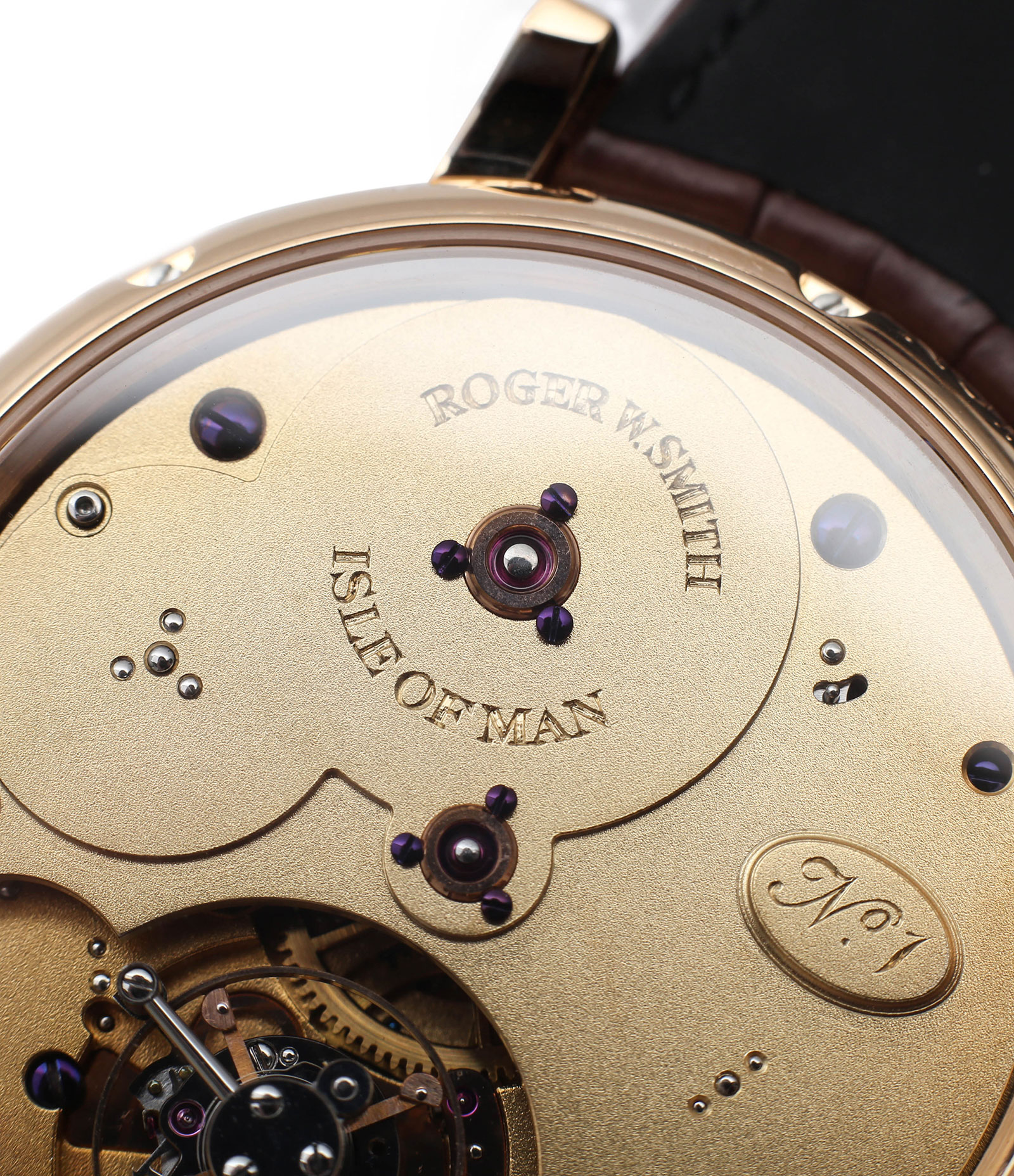 The Roger W. Smith Tourbillon Commission No. 1 is priced at £250,000, or about US$310,000, on A Collected Man.
Founded in 2014, A Collected Man was conceived by 29-year old Silas Walton as a platform to sell notable watches in a concise and tasteful manner. With only a dozen or so watches on offer, A Collected Man came to prominence for its – to utilise an overused word appropriately – curated line-up that at various points in time included timepieces by Philippe Dufour, Voutilainen, as well as other examples of Roger Smith's work.
The other headliner in A Collected Man's offerings is a Philippe Dufour Simplicity. Numbered "17", making it a relatively early specimen, the Simplicity is 37mm, rose gold, and fitted with a white lacquer dial.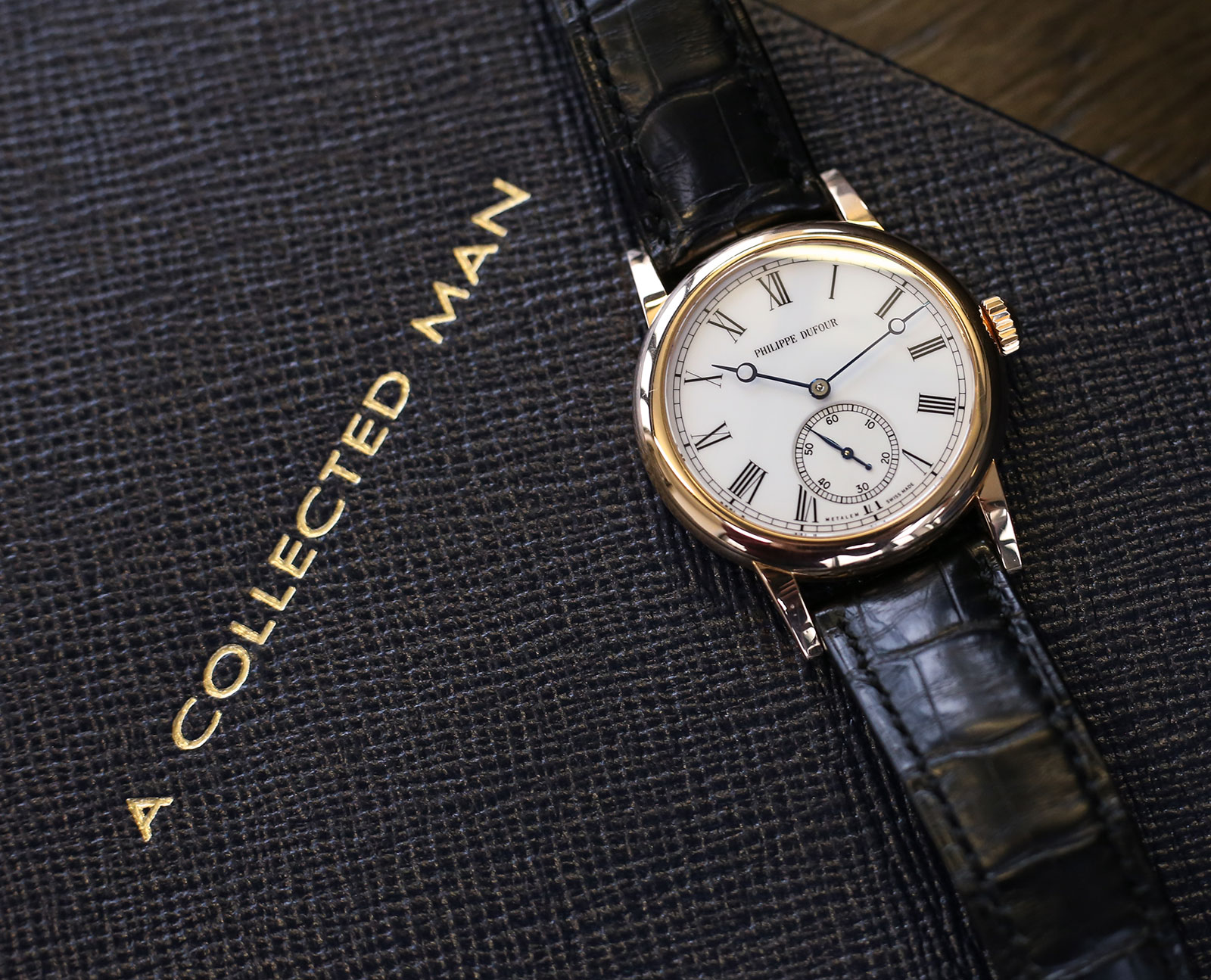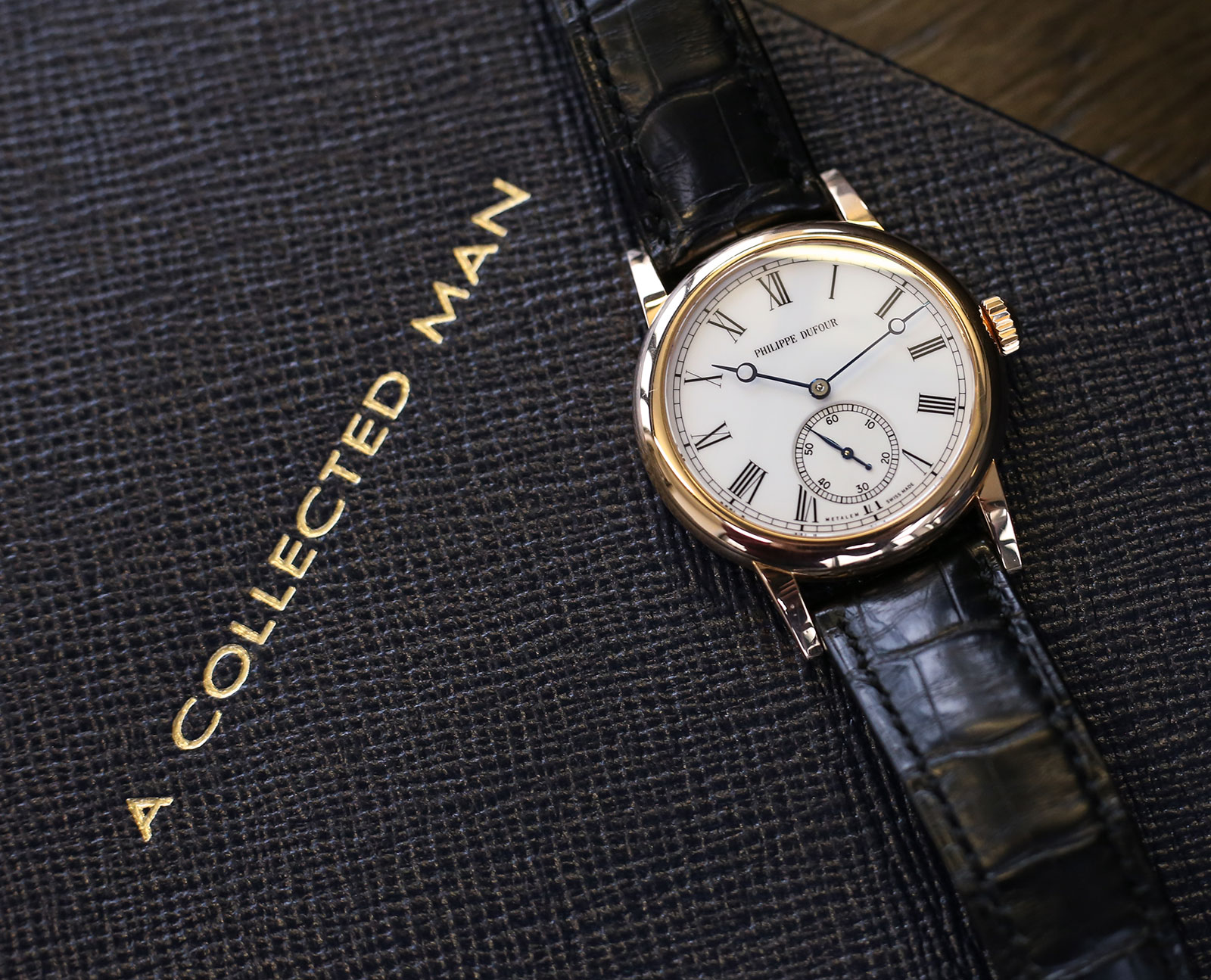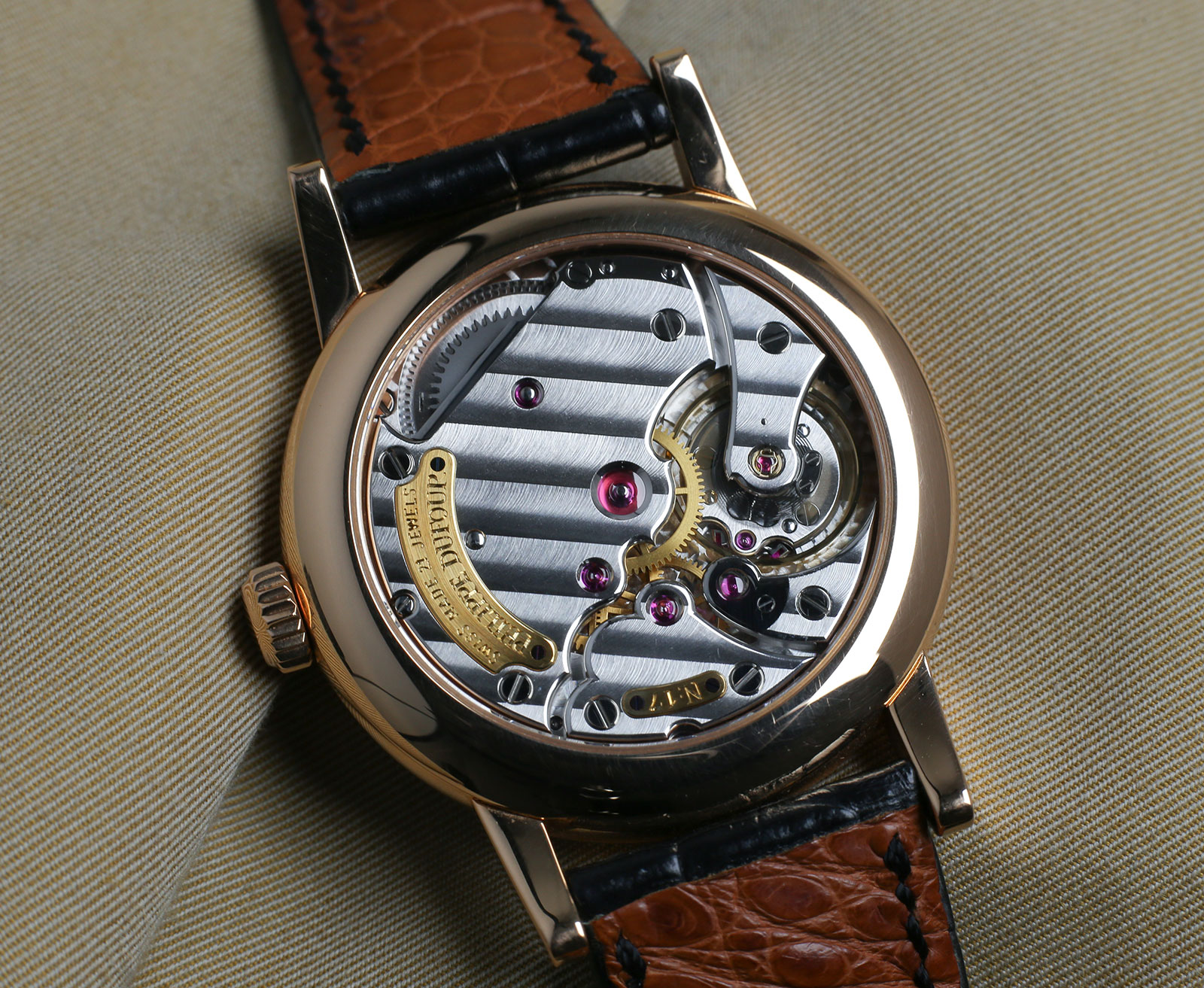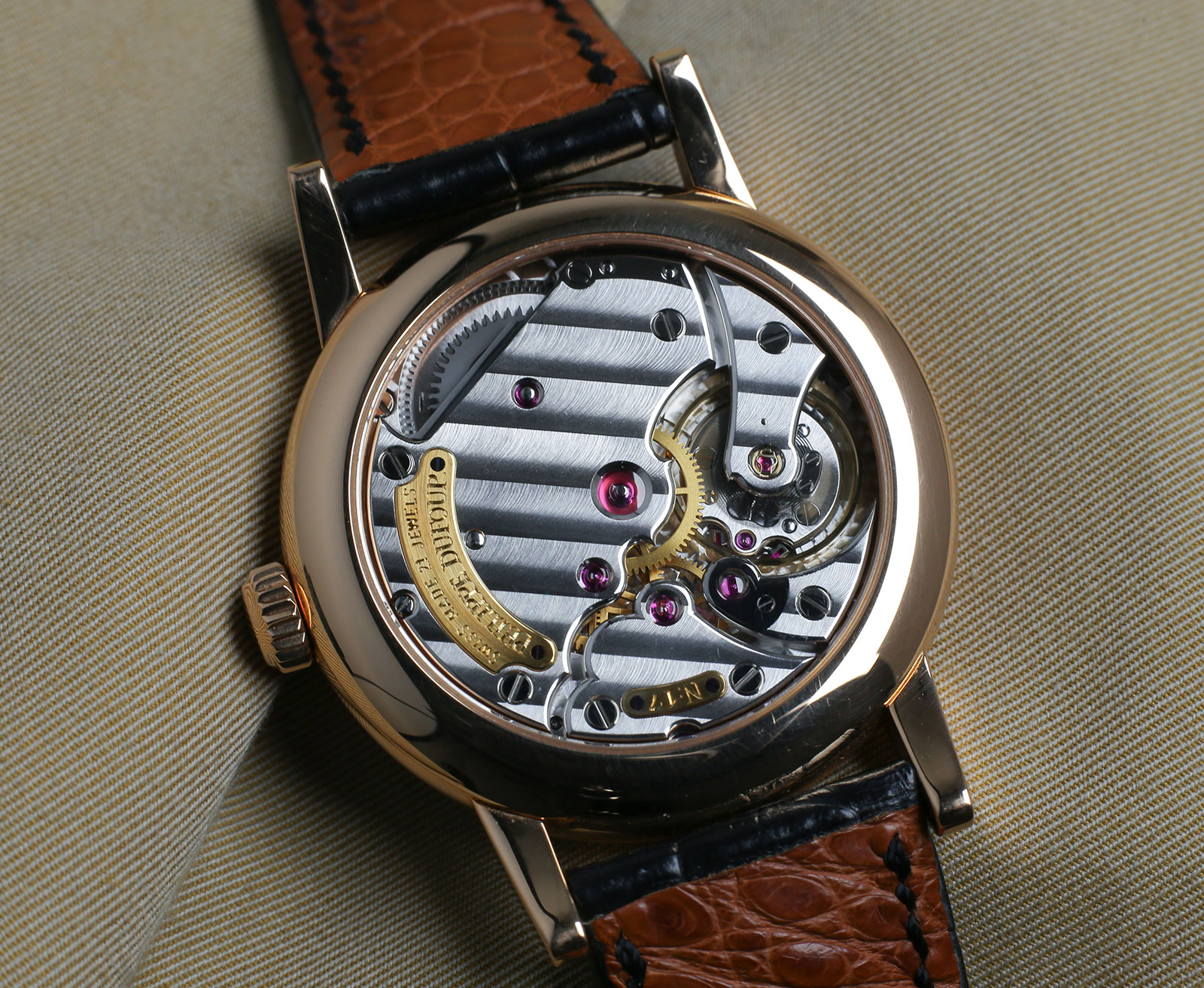 The Simplicity no. 17 is almost identical (but without the Dufour logo on the movement) to the example at sold at Phillips' Hong Kong auction in November 2016 for US$258,000.
---
This was brought to you by SJX and A Collected Man.
Back to top.
---
You may also enjoy these.

Swedish independent watchmaker Kaj Korpela makes his debut with an impressive wristwatch powered by a rectangular movement featuring a tourbillon.