Introducing The Hajime Asaoka X Takashi Murakami "Death Takes No Bridges" Tourbillon
Japanese independent watchmaker Hajime Asaoka has just announced his collaboration with contemporary artist Takashi Murakami, the result of which is the Asaoka × Murakami "Death takes no bribes" Tourbillon, a fusion of contemporary art and Japanese haute horlogerie.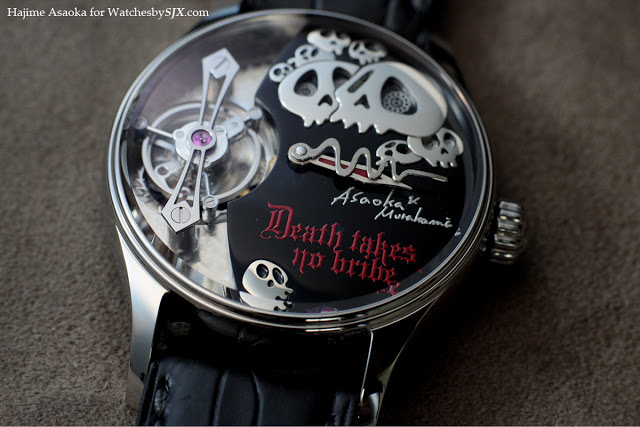 Asaoka × Murakami Tourbillon
The Asaoka × Murakami tourbillon wristwatch was designed by Mr Murakami but made almost entirely by Mr Asaoka in his Tokyo atelier. This is a beautiful blend of top level watchmaking and funky contemporary art. The watch is based on Mr Asaoka's Tourbillon #1, which was his first commercial production wristwatch (the second is a hand wind with a remarkably large 16 mm balance) with a 42 mm steel case and one minute tourbillon. "Death takes no bribes" is emblazoned on the black lacquered dial, along with cartoon skulls.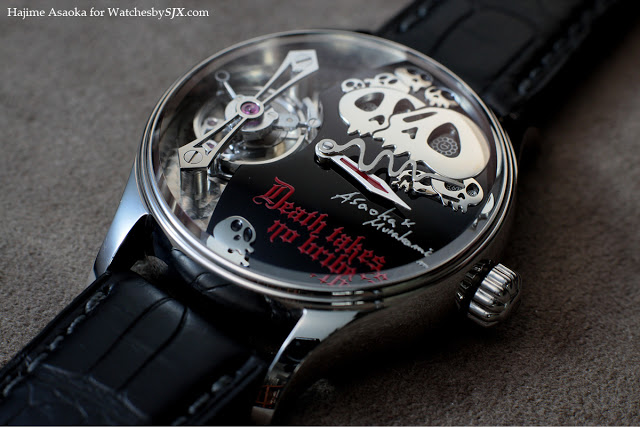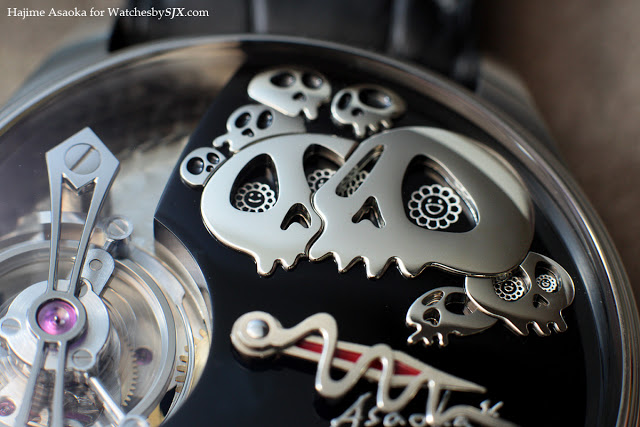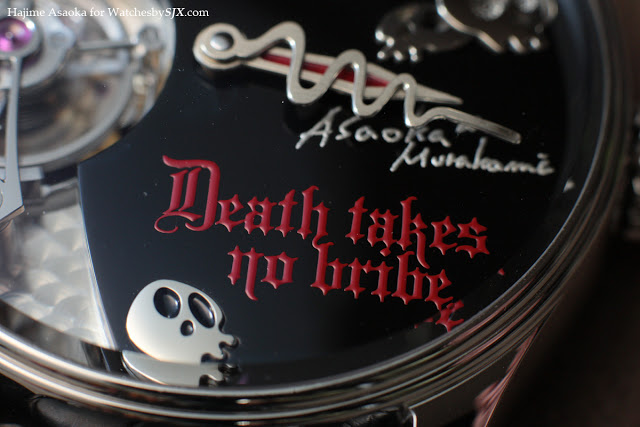 As you can see from the photos, the finishing of the watch is superlative. Everything is carefully finished, in as meticulous a fashion as is to be expected from a Japanese craftsman.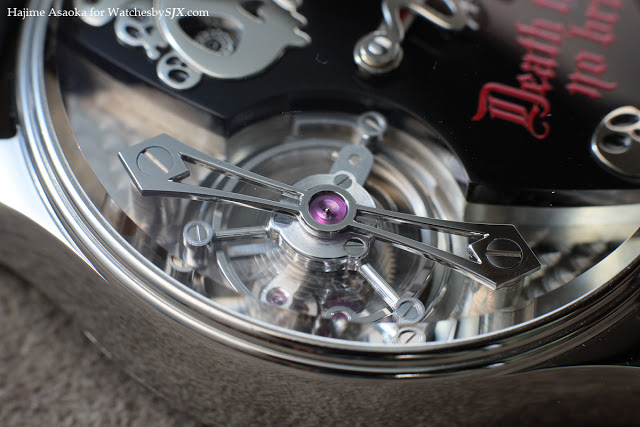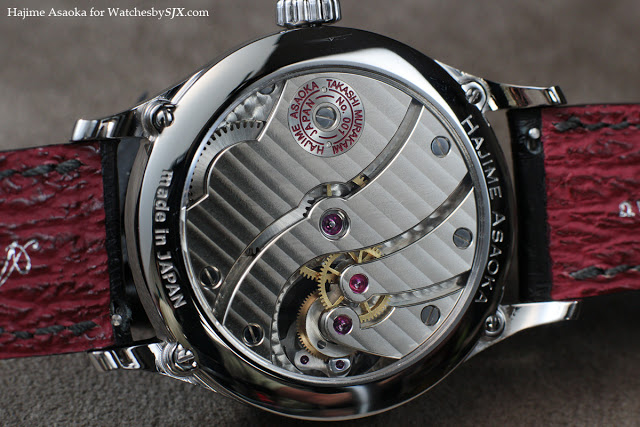 This collaboration came about because of Mr Asaoka's friendship with Mr Murakami. First and foremost Mr Asaoka is an industrial designer, having had a successful career as a commercial designer.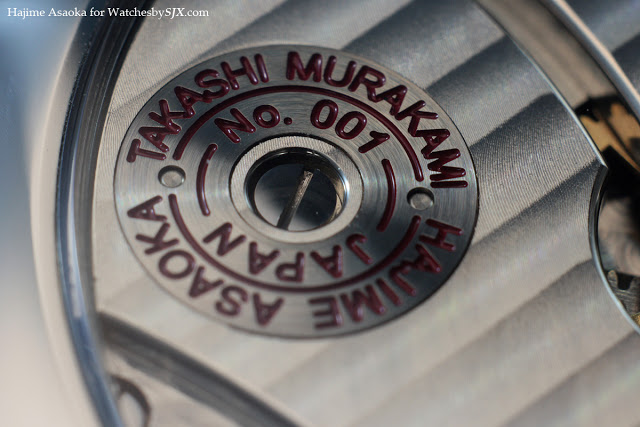 The pricing and limited edition size is as yet to be determined. I will soon post an article on Mr Asaoka and his atelier – stay tuned. – SJX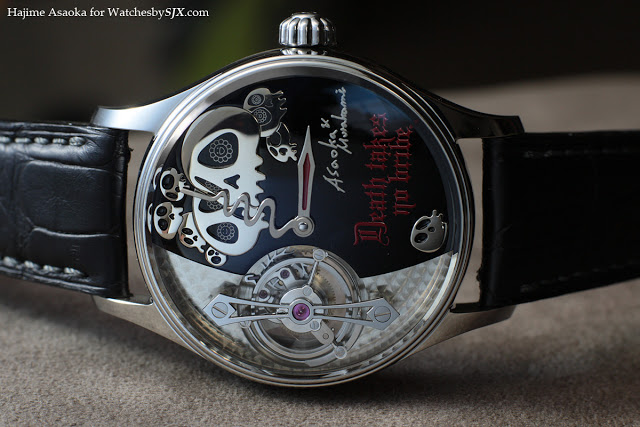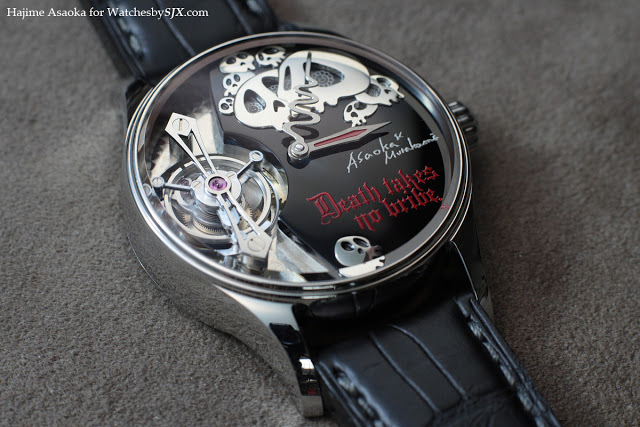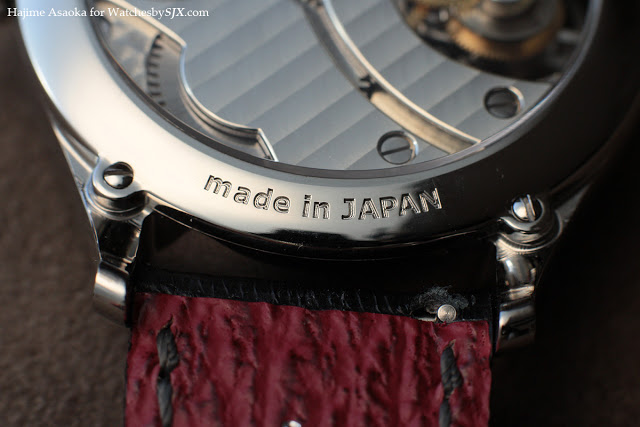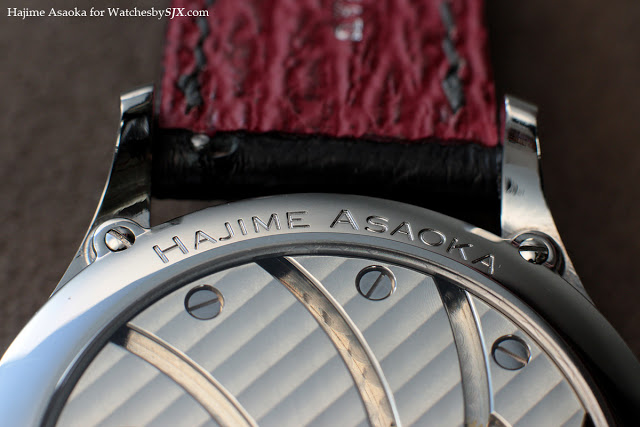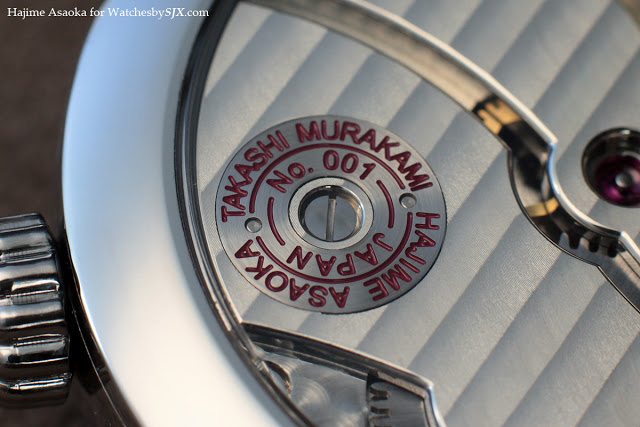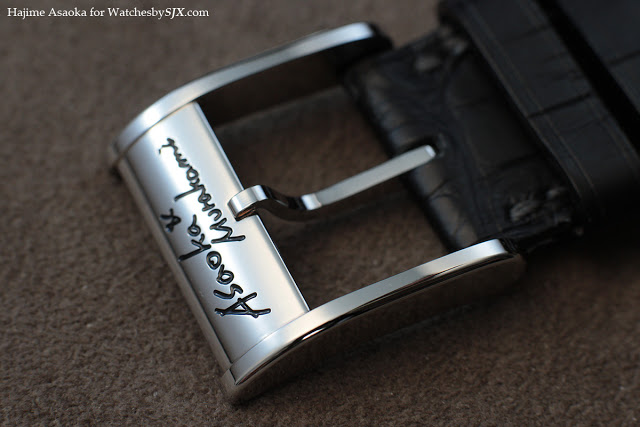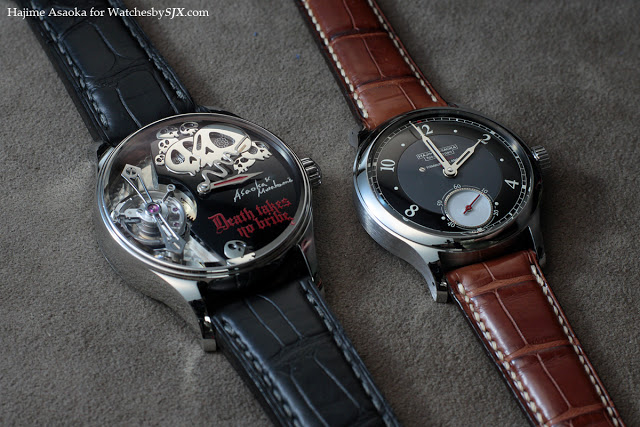 The Asaoka x Murakami Tourbillon with the oversized balance wristwatch
Back to top.
---
You may also enjoy these.

Japanese independent watchmaker Hajime Asaoka just announced his new calibre, a hand-wound, time only movement with a 16 mm titanium balance wheel - and the steel case is only 37 mm.